So one big thing that I have been trying to ready before the baby comes are freezer meals. We have Gail and my mom coming at different times to come help cook, clean, and hold the baby which will be so helpful. We also have our church making us meals for a small portion of time,but after that Grant and I will be on our own as we adjust to a family of 3. So, I wanted to try and make it so the first few weeks/months we can have a least some meals ready to make that portion easier for us.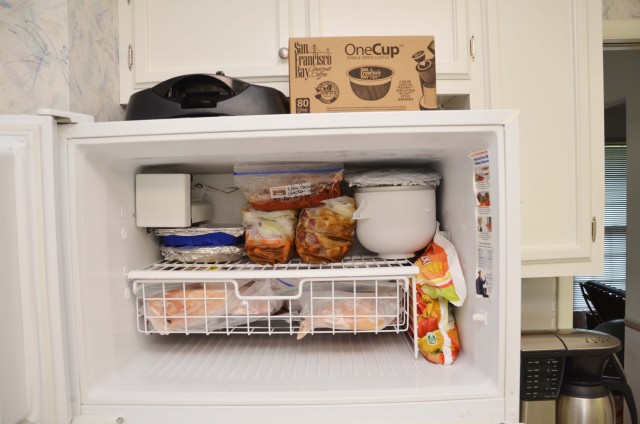 Grant informed me that I had to stop making meals because we were running out of space, and he wanted to make sure that we had some room to freeze random things as needed. Here you can see our inside freezer where I felt some space open. Now the kitchenaid ice cream bowl is out, and we made some freezer lunches for Grant to see if he likes them, and if we should continue making them in the future. So this one is even more full than it shows here.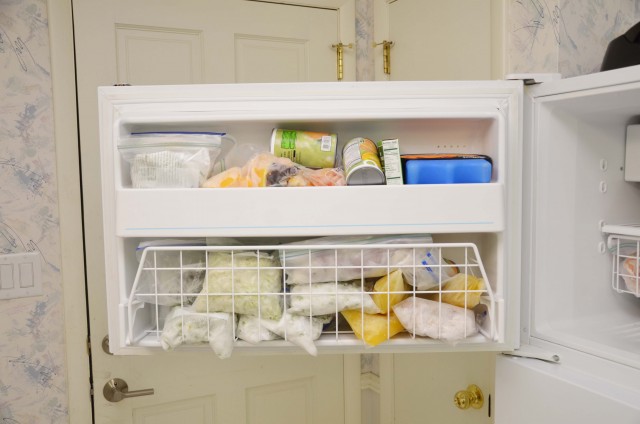 The inside door, these are all our random freezer items that are mainly ingredients for recipes.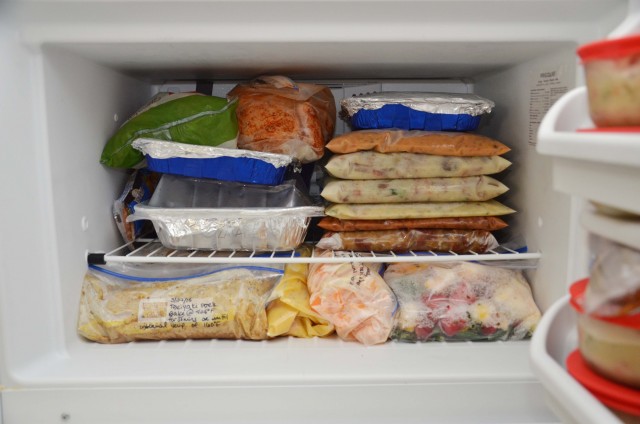 This is our outside freezer which I have PACKED everything possible in there.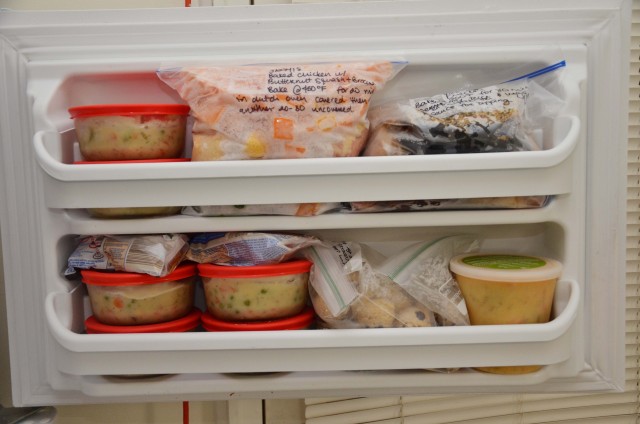 Then the door portion of the outside Freezer stuffed as well with meals.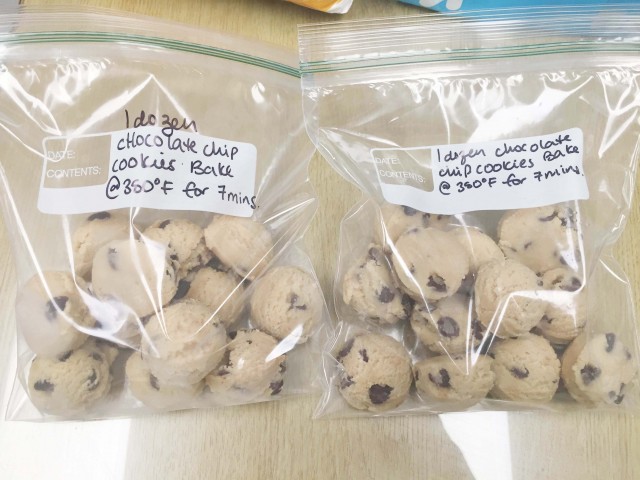 One of the "meals" that probably wasn't necessary are these chocolate chip cookies so if Grant or I want just a cookie or two we can pull those out without making a ton. I know these might become dangerous. 🙂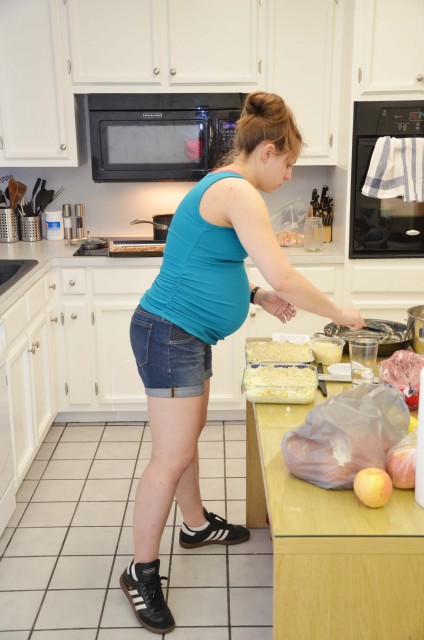 Some meal prep this last weekend. One was for us to eat that night, and the other was for the freezer.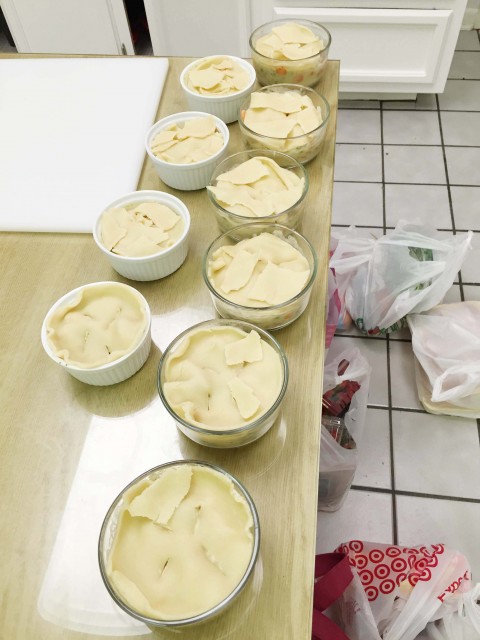 One of the first meals, I made were these chicken pot pies. They are very tasty, you put them straight in the oven and bake so very easy. They take a while to make,but I know we will appreciate these later.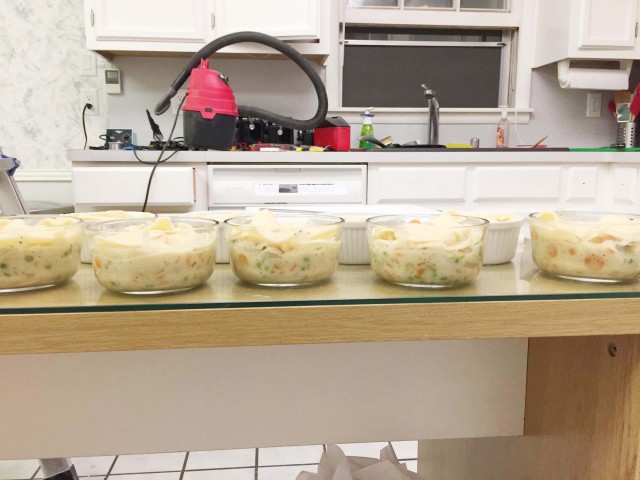 Side View.
Here is a list with links  to the recipes that I made for our freezer meals.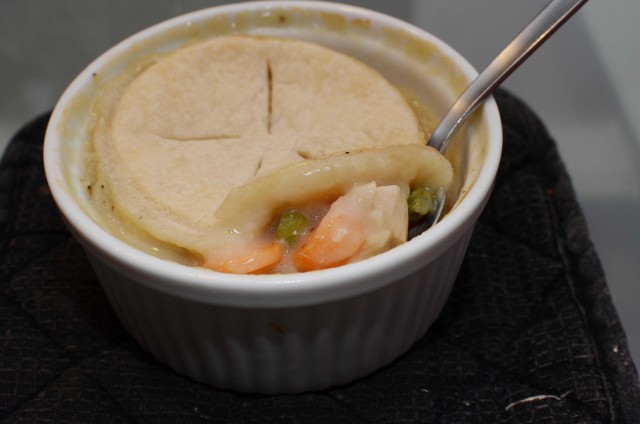 Chicken Pot Pie – Straight from Freezer to Oven.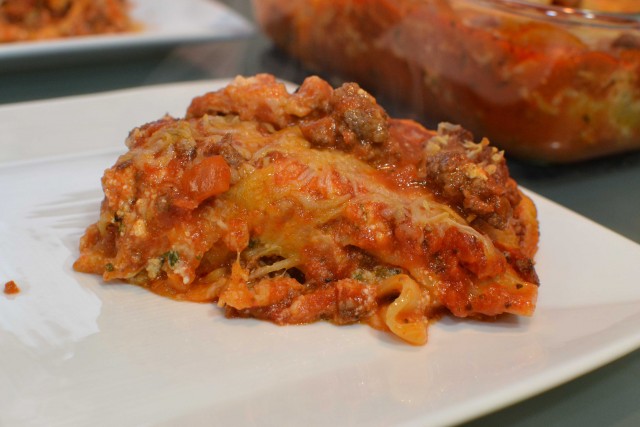 Simple Lasagna – Straight from Freezer to Oven.
Broccoli Cheddar Soup – This is just the Store Bought Panera container from Sam's Club. I bought a two pack when Grant was sick, and just stuck the other one in the freezer for later. Thaw then reheat.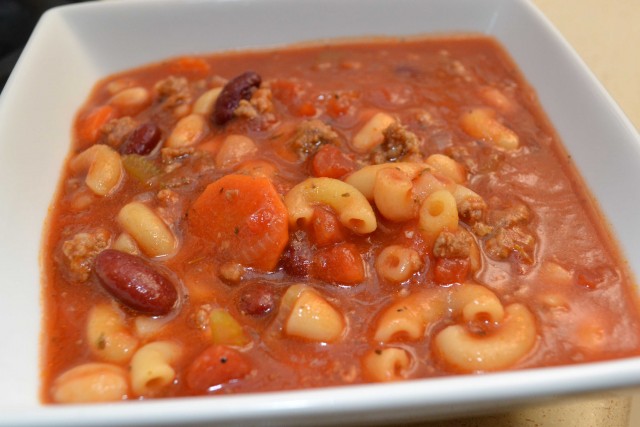 Pasta E Fagioli – Thaw then heat to serve.
Green Smoothie Packets – I just took a gallon ziplock bag and added a banana, apple, an orange, either spinach or kale, and some berries to it. Then when we want a green smoothie, we just dump the packet into the vitamix and add water or juice and blend.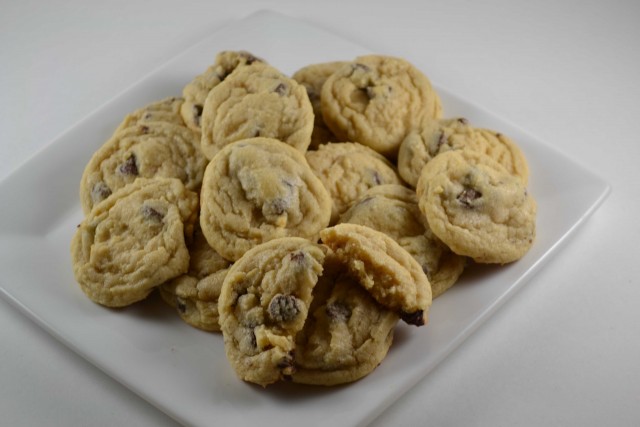 Chocolate Chip Cookies – Straight from Freezer to Oven.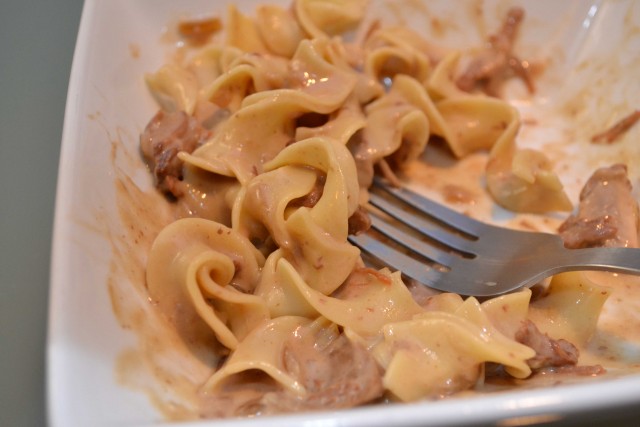 Beef Stroganoff – Straight from Freezer to Crock Pot.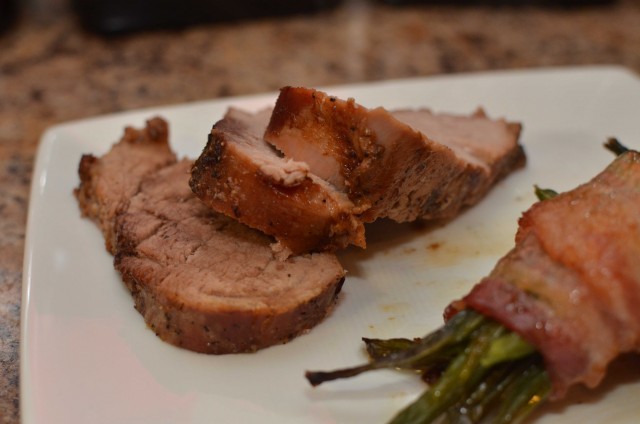 Teriyaki Pork – Thaw and then bake.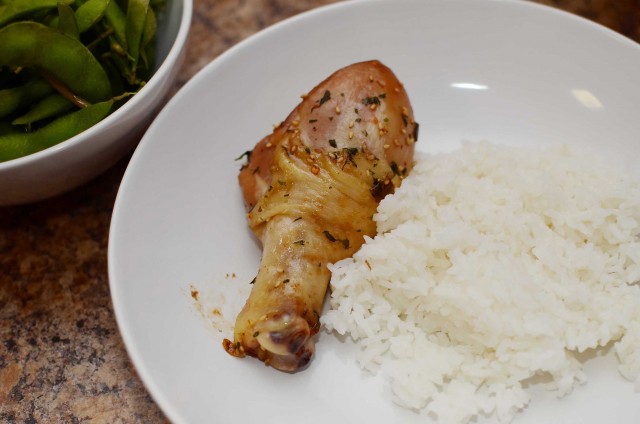 Yakitori Chicken – Thaw and Bake.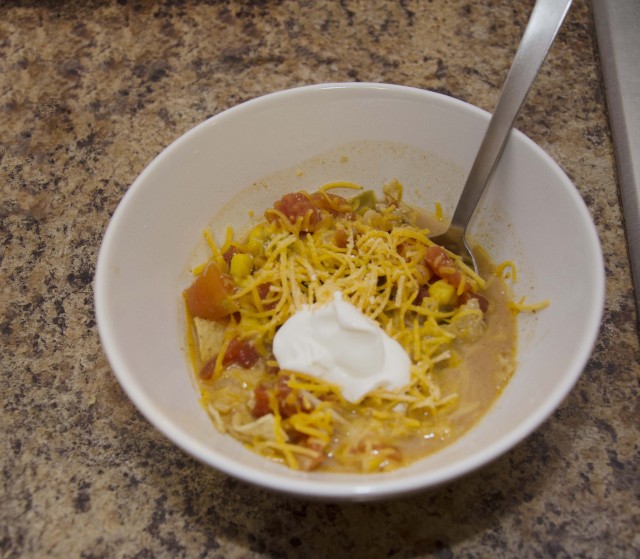 Enchilada Soup – Thaw and reheat and serve.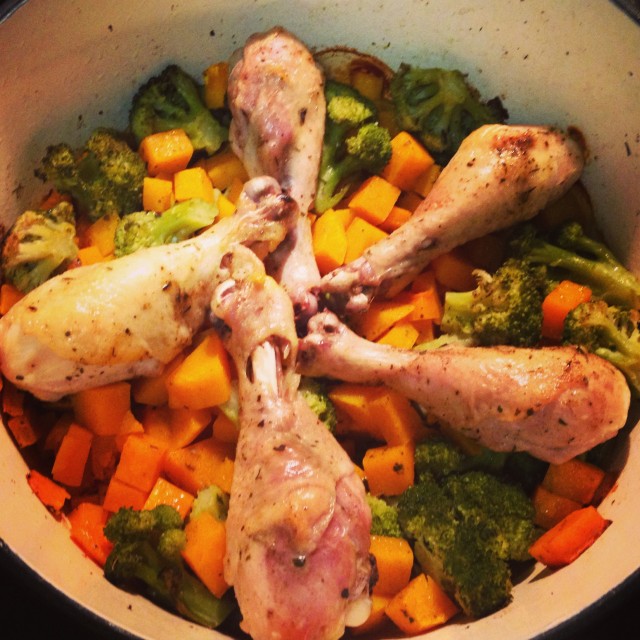 Baked Tuscan Chicken with Butternut Squash and Broccoli – Thaw and Bake in crock pot or dutch oven.
Roasted Butternut Squash – I had extra Squash that wouldn't fit in the bags, so I made a few extras of chopped squash with salt, pepper, and coconut oil that we can just grab as a veggie to roast when needed or add to a different recipe.
Stuffed Bell Peppers – Grant prefers this dish where the bell peppers are prechopped so it is more of a casserole looking dish. Prepare straight from freezer to oven.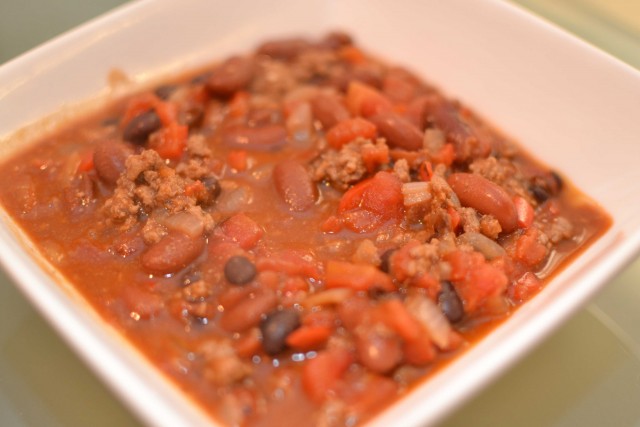 Jessica's Chili – Thaw and reheat and then serve.
Stir Fry Veggies – I bought 2 packs of Stir Fry Veggies from Aldi. They come with a sauce, but we prefer to just sauté them with soy sauce, meat of choice if desired, spicy szechuan sauce, and classic stir fry sauce from the store.
Chicken Cordon Bleur – I bought 4 frozen Chicken Cordon Bleurs for the freezer from Aldi. They are a last minute resort for a lunch for Grant if needed.
Pizza Dough – Thaw and then make a normal pizza like recipe shows.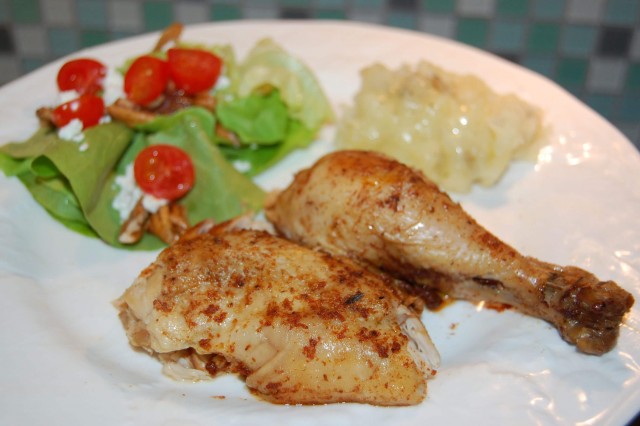 Whole Roasted Chicken – Freezer to Crock Pot. (This dish is amazing!)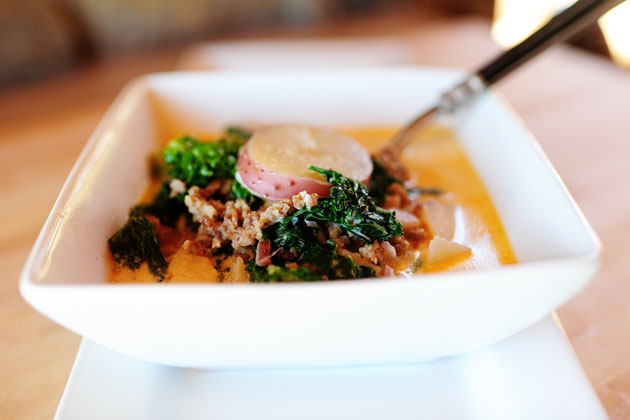 Zuppa Toscana – Thaw and reheat and serve.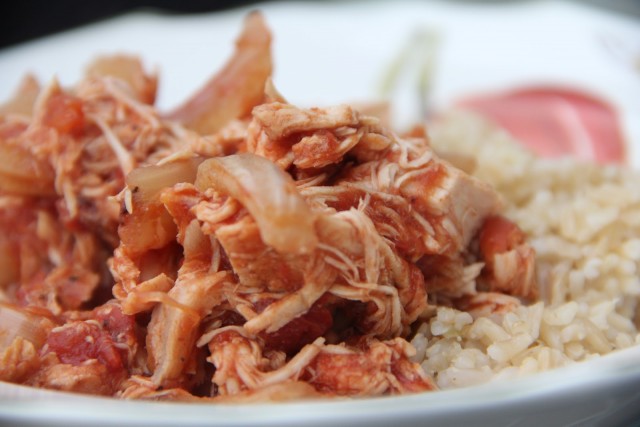 Slow Cooker Balsamic Chicken – Freezer to Crock Pot.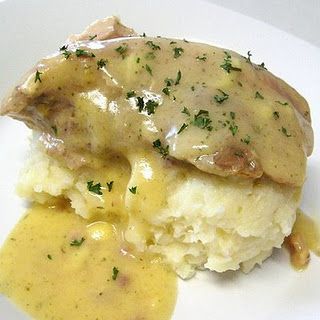 Ranch Crock Pot Pork Chops – Freezer to Crock Pot.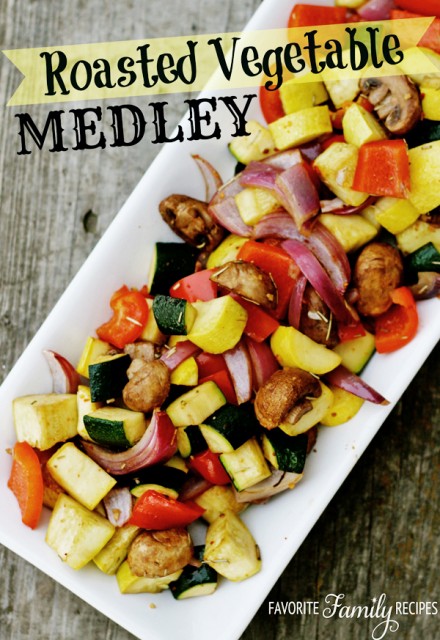 Roasted Veggie Medley – I followed this recipe except only seasoned with salt, pepper, garlic, and oil of choice. Thaw and roast in oven.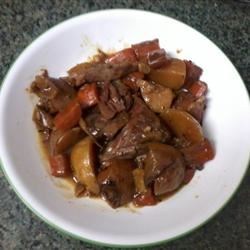 Crock Pot Roast – Freezer to Crock Pot.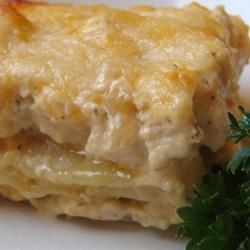 Kristi's White Chicken Lasagna – Freezer to Oven.
Kristi's Chicken Lasagna
1 (8 oz) pkg medium egg noodles, uncooked
1/2 cup butter
1/2 cup all-purpose flour
1 tsp. salt
1/2 tsp pepper
1 tsp dried basil
4 cups chicken broth
4 cups chopped, cooked chicken
1 (24 oz) cottage cheese
1 large egg
2 cups shredded Mozzarella
3/4 cup grated Parmesan

Cook noodles according to package directions; drain and set aside. Melt butter in large saucepan over medium heat; stir in flour, salt, pepper, and basil. Cook, stirring constantly 1-2 minutes. Add broth, stirring until smooth; bring to a boil. Reduce heat and simmer 5-8 minutes or until thickened and bubbly. Stir in chicken; remove from heat. Combine cottage cheese and egg, stirring well. Spoon 1/3 of chicken mixture in bottom of lightly greased 9×13 baking dish. Top with 1/2 of noodles, 1/2 of cottage cheese mixture, & 1 cup mozzarella cheese. Repeat layers, ending with chicken mixture. Sprinkle with Parmesan cheese. Bake at 350 for 1 hour.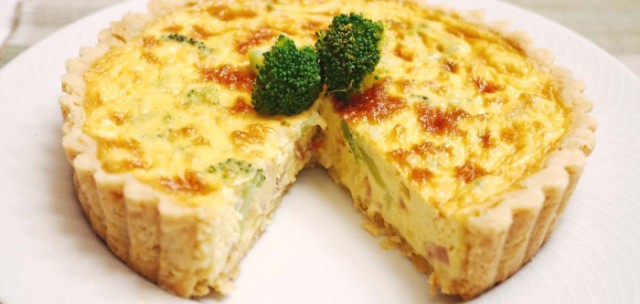 Lindsay's Quiche – Thaw and Bake in the Oven.
1 1/2 c. heavy whipping cream (I have tried to substitute fat free half and half to lighten the recipe a little bit, but that did not work at all. just fyi)
6 oz. shredded cheese (my mom uses a mixture of mozzarella, cheddar & swiss; however, I use 2% mozzarella & sharp cheddar cheese just because I prefer these)
1/2 lb cooked sausage (I use reduced fat sausage & add 2 hand-fulls of fresh spinach or sometimes substitutes cooked & broken up turkey bacon for the sausage and add other veggies like zucchini and yellow squash. My mom has used cooked pieces of ham or spinach only-we change what we put in all the time depending on what you want that day.)
3 eggs beaten
1/2 tsp. salt
1/2 tsp. pepper
dash of nutmeg (I do not add the nutmeg because I like the quiche better without it.)
Pre-heat your oven to 400*. In a bowl mix the heavy whipping cream, beaten eggs, & seasonings. Place somewhat cooled sausage (spinach/ham/bacon/ & or other veggies) into the bottom of your muffin tin compartments. Then, add your cheese on top of the sausage. Finally, pour the liquid mixture on top. (Many times I have to pat the ingredients down so that all of them are covered by the liquid.) Bake at 400 for 5 minutes, then reduce your oven heat to 350 and cook for another 30-35 minutes until the egg is completely cooked inside.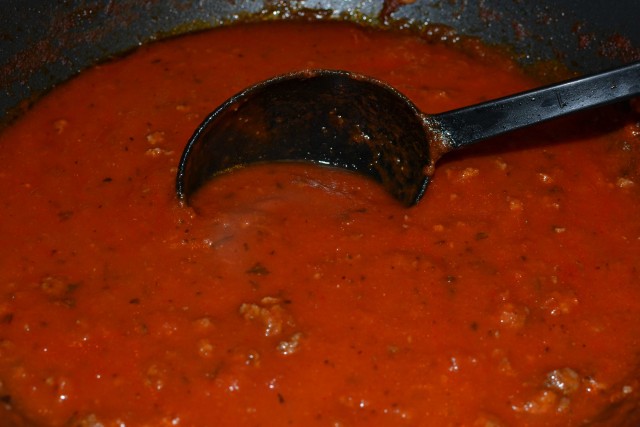 Homemade Spaghetti Sauce – Thaw and reheat and serve.
1 lb. Beef
1 Onion Chopped
1-2 Cloves of Minced Garlic
1- Small can of Tomato Paste
1 Cup of water
2 Small cans of tomato sauce
1-2 Cans of petite diced Tomatoes
Italian seasoning
Salt
Pepper
1 Bay leaf
Garlic salt
Brown meat and drain. Then sauté with onions till they are clear add garlic, tomato paste, water, tomato sauce, diced tomatoes, and spices. Simmer for a while. Make noodles and serve together.
These are the only meals that I had room for in our freezer… 🙁 So next, I will post about the other ones I would make if I had more room. 🙂
See Freezer Meals Part 2 HERE!!