There are some recipe that I feel are family staples, it is not that we make them all the time, but ones that get requested over and over again. This is our version of beef stroganoff that I think my sister Kira gave me, and it is in a crock pot. If you can dice an onion, you have the hardest part of this recipe figured out.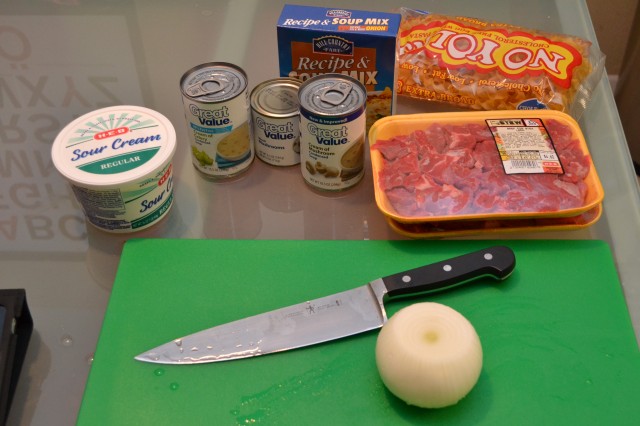 Here are all of the ingredients; dice your onion and put it in your crock pot.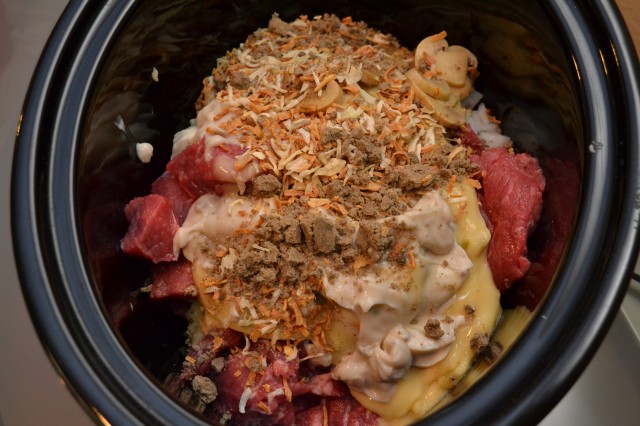 Place everything on top except for the noodles and sour cream.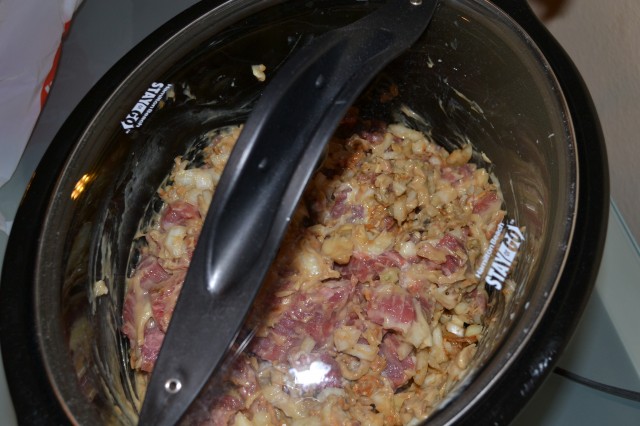 Mix everything up and set the Hamilton Beach Stay or Go 6-Quart Slow Cooker
 to low and cook for 8 hours.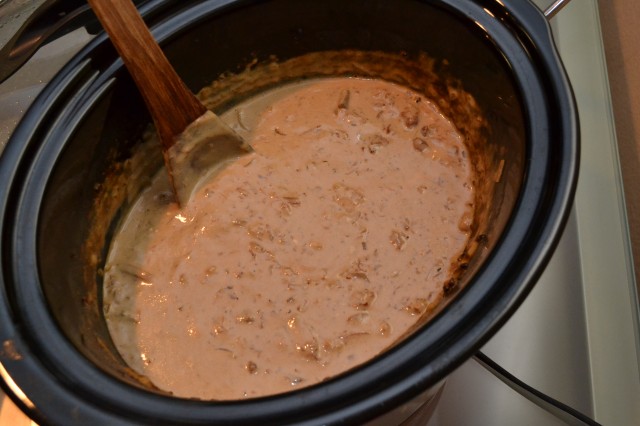 Once it has cooked enough, add the sour cream and stir. Also, cook the noodles so they are ready to serve with the sauce.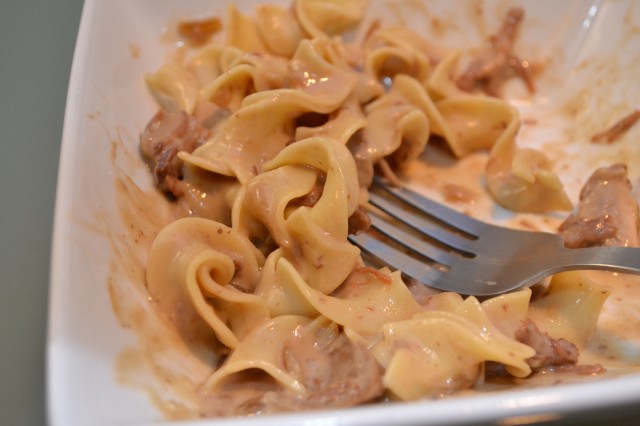 Enjoy! Also, this dish is amazing as left overs too.
Beef Stroganoff recipe:
Ingredients:
2 pounds stew meat, cut into 1 inch cubes
1 can condensed cream of celery soup
1 can condensed cream of mushroom soup
1 medium onion, chopped
1 jar sliced mushrooms, drained
2 envelopes onion soup mix(You buy one box & use both envelopes in it)
Pepper to taste
1 cup sour cream
Hot cooked noodles

In a slow cooker, combine all ingredients except sour cream and noodles.  Cover and cook on low for 8 hours or until beef is tender.  Stir in sour cream.  Serve with noodles.