I have always been a sucker for the french tipped nail look. There are many ways that you can get this look with gel nails. I know that Sensationail sells their own kit that has white tips that get stuck on, and I have seen people do it successfully.  I however tried it and couldn't get one single nail to work. So, below is how I do this look, it takes a little longer,but for me it is totally worth it.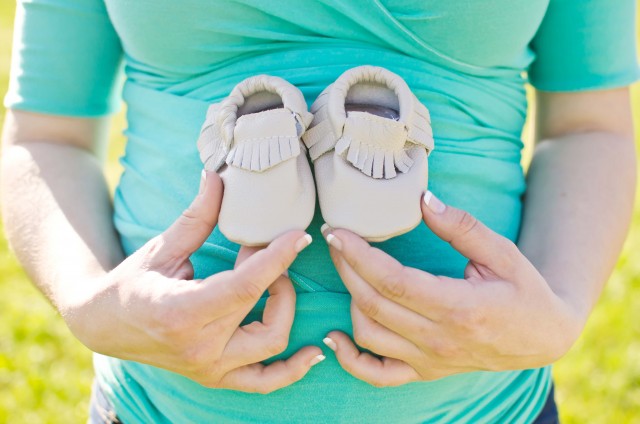 Here you can see my DIY French Tip Gel Nails. I used the following tutorial as well as THIS tutorial which shows how I keep them from chipping.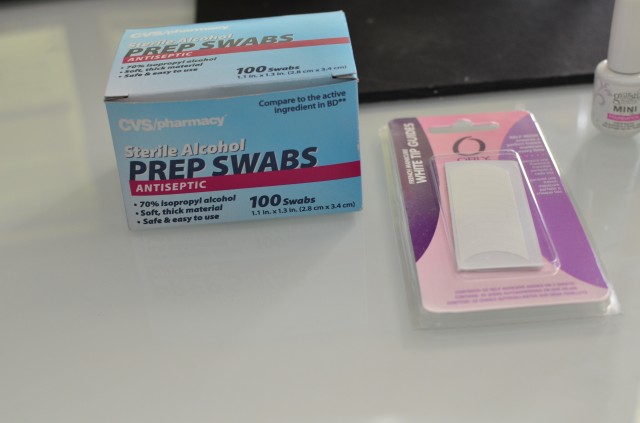 I prefer the alcohol swabs since you can get a lot for very cheap over buying rubbing alcohol and then lint free pads. I also use the white tip guides from Sally Beauty. They are a vinyl material rather than paper and are very durable. Orly French Manicure Tip Guides

One of the bloggers I read, buys her from THIS SELLER on ebay which carries different versions which are fun.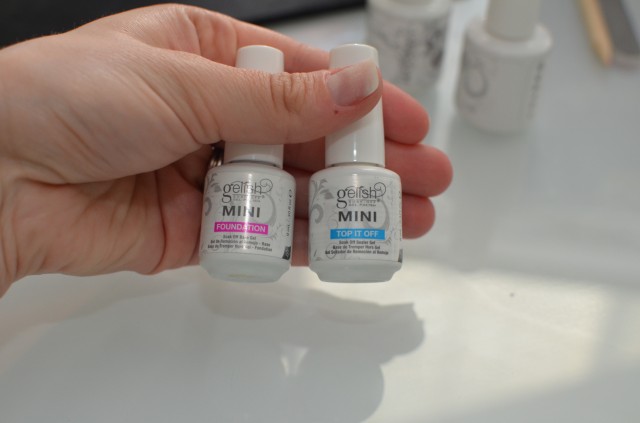 For this look, I used Gelish Mini Harmony Gelish FOUNDATION / Base Gel
or Sensationail top/base kit
and Gelish soak off sealer gel top it off
,but you can use whatever top and base coat you prefer as long as it is for gel nails. You can get Gelish locally at Sally Beauty. However, they are more expensive than the larger bottles online and are the mini size shown in this picture. But if you are just getting started with Gel Nails, this might be the perfect option to start with. Even the minis last a long time. Lately, I have preferred the Sensationnail top/base kit which can be bought at any Walmart, and the whole thing costs $10.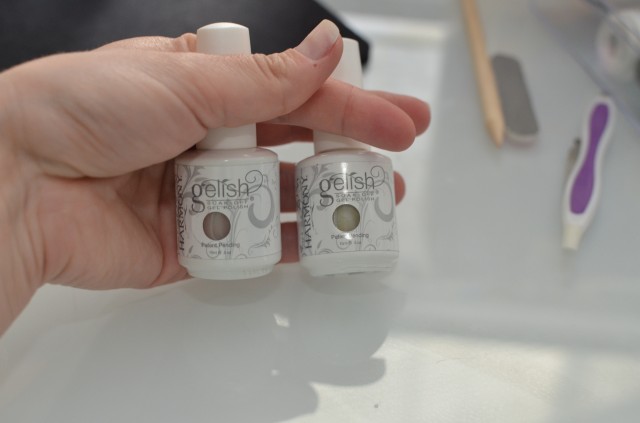 For my colors, I used Gelish colors as well, but you can use any white, clear/pink colors you want. Well, any colors really since you can do them in whatever colors you prefer.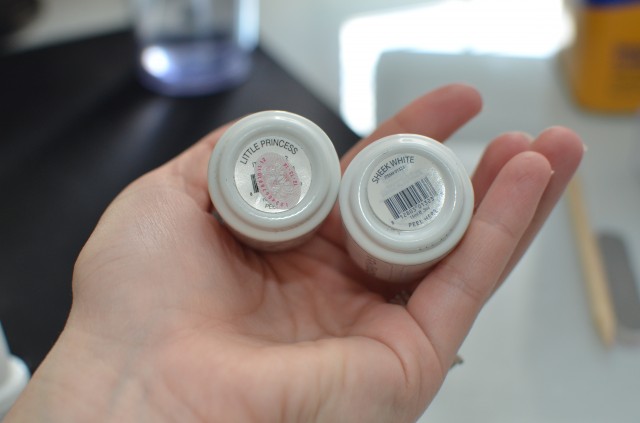 I used Harmony Gelish Uv Soak Off Gel Polish -Sheek White (0.5 Oz)

and Harmony Gelish UV Soak Off Gel Polish Little Princess
or similar
both by Gelish.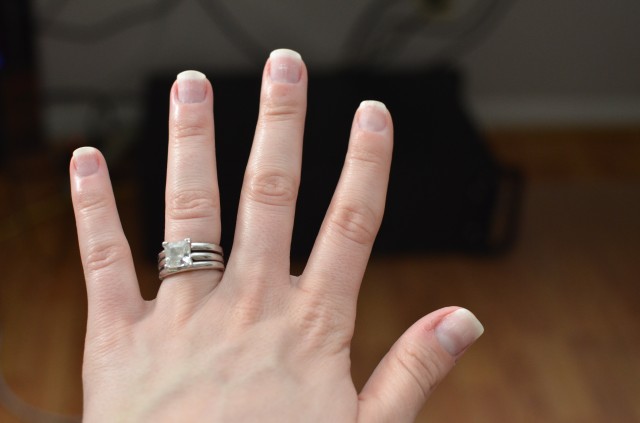 File, shape, and clean your nails like normal.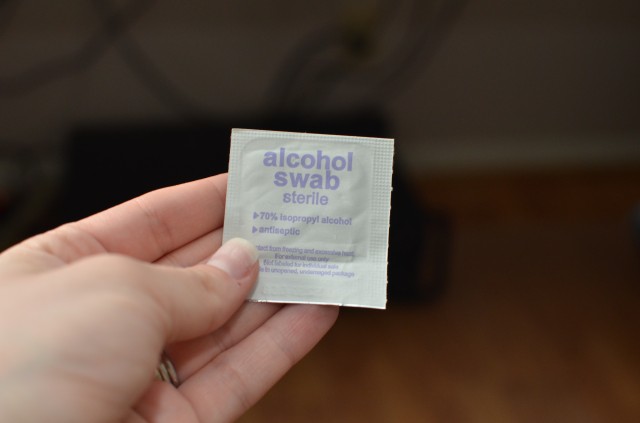 I always use an alcohol swab on the nails that I am about to paint or rubbing alcohol with a paper towel.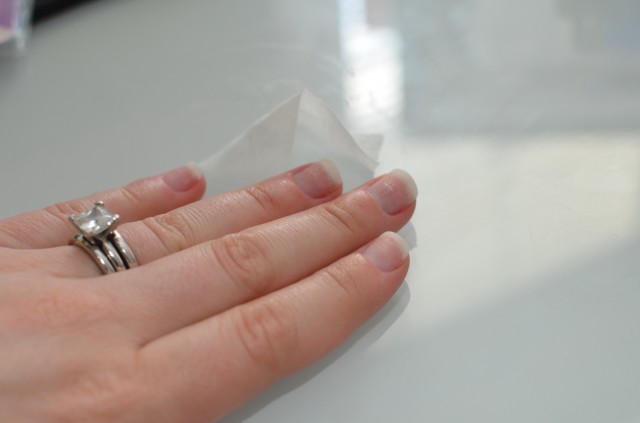 This way there are no oils left on the nails to keep the polish from sticking.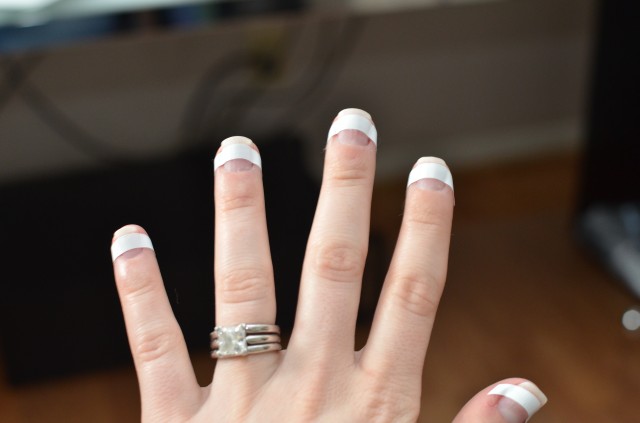 I then put on the guides making sure to crease around the nail so polish doesn't bleed underneath.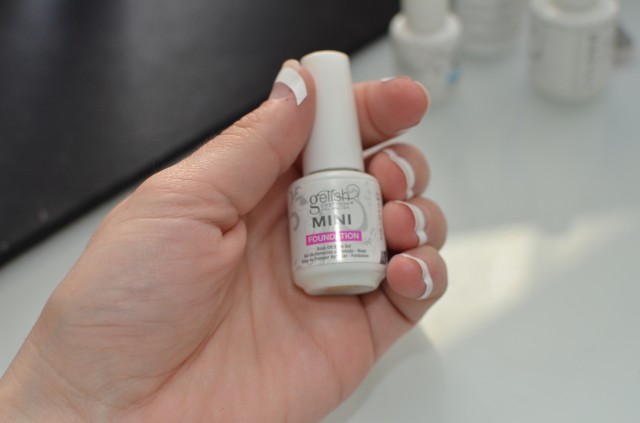 I start off with the foundation.
Polish only the portion that you want white which is the very tip.
Cure for 30 seconds under your LED light.
Then do your first coat of color, I did the Sheek white from gelish.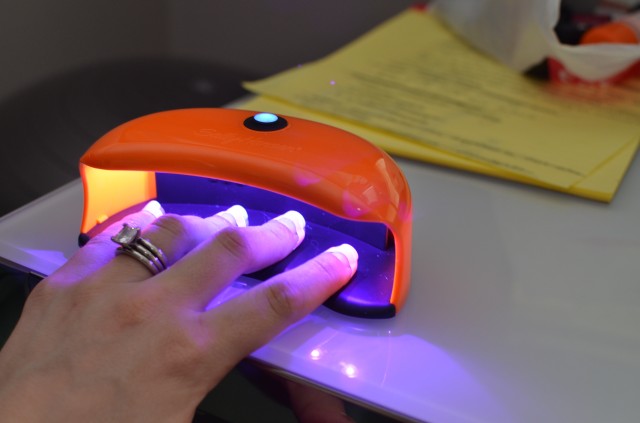 Cure for 30 seconds.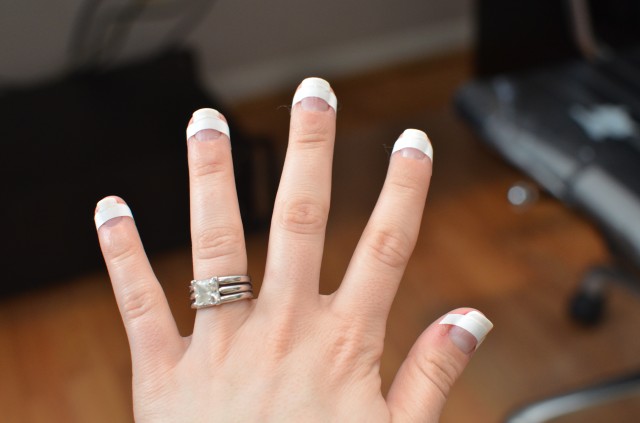 Then do the second coat of color, and cure for 30 seconds. If you do something other than white, you might need more coats.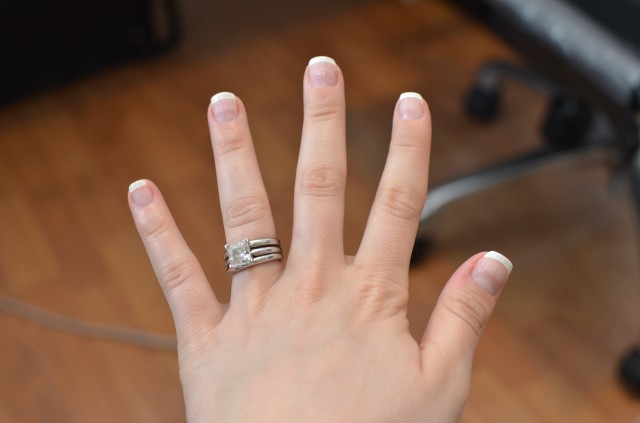 Then remove the guides, I normally don't have issues with white being underneath the guides. However, if some polish got below you can use a q tip dipped in rubbing alcohol to get it off. Since it wasn't cured since it was under the guide it will come off with the alcohol. If there is a stubborn spot, you can always use acetone, but honestly if there is a small spot I can normally wipe it off with my finger.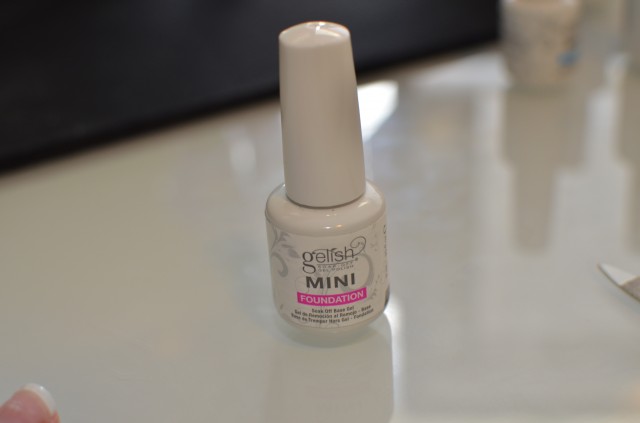 Then get the foundation polish again.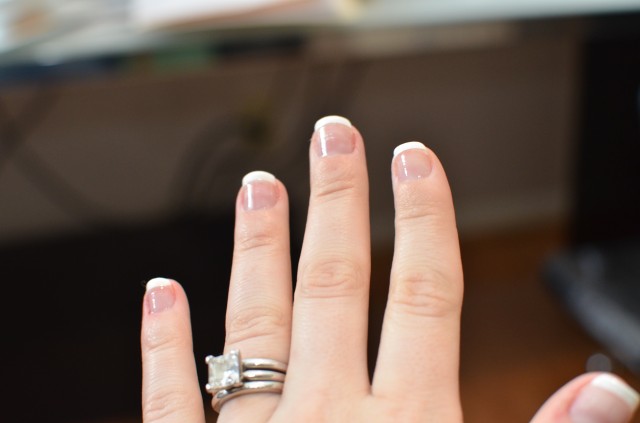 Paint the whole nail again including going over the white again.
Cure for 30 seconds.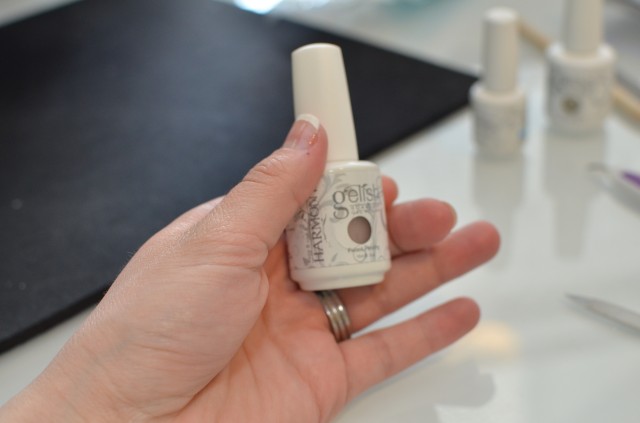 Then use your other color of choice or skip this step and just use the top coat and cure.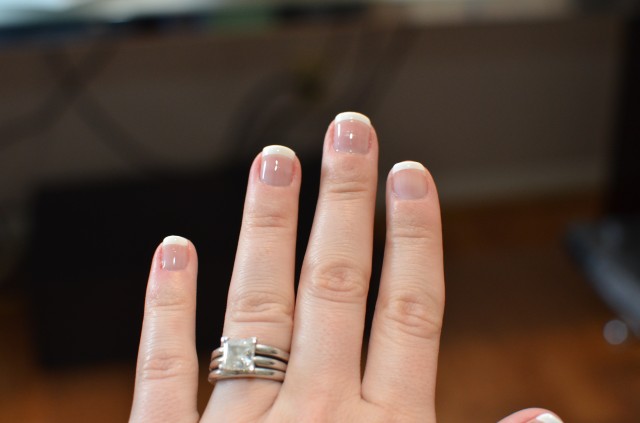 I used little princess and wanted very little color so I only did one coat, but if you want a pink or more tan color you can do that or more coats.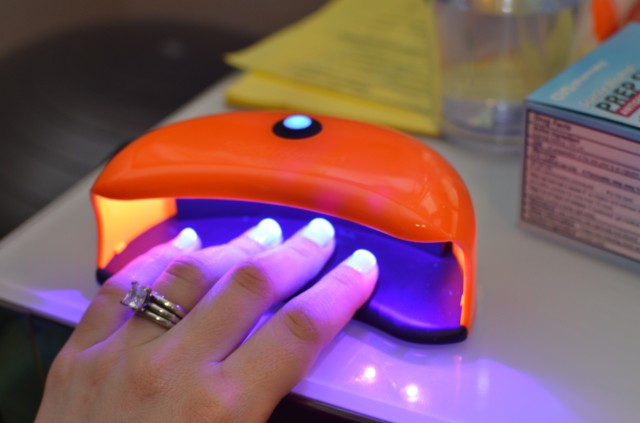 Cure for 30 seconds between coats.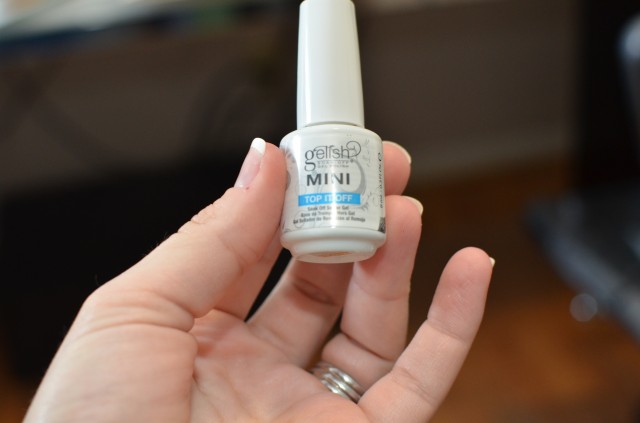 Then use the top it off to seal your nails.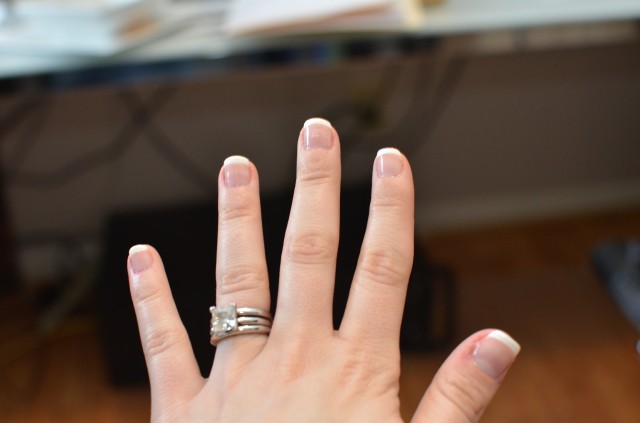 Seal them well with the top coat.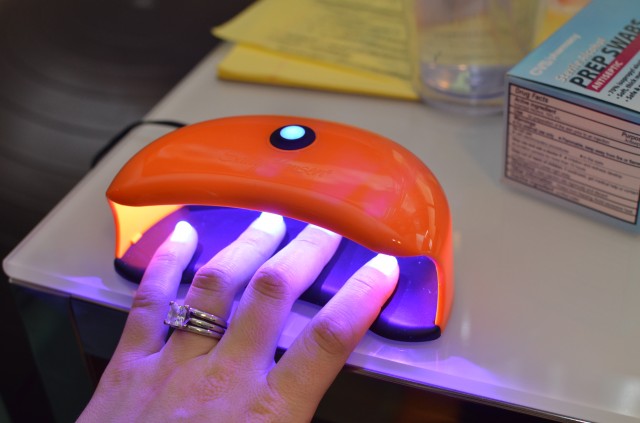 Cure for 30 seconds.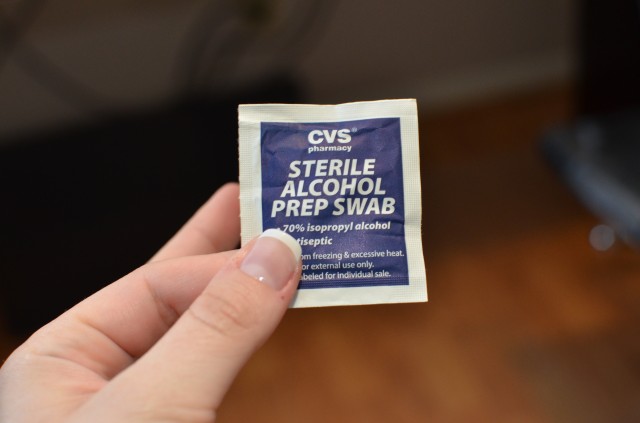 Use a swab to get off the tackiness or rubbing alcohol and paper towel.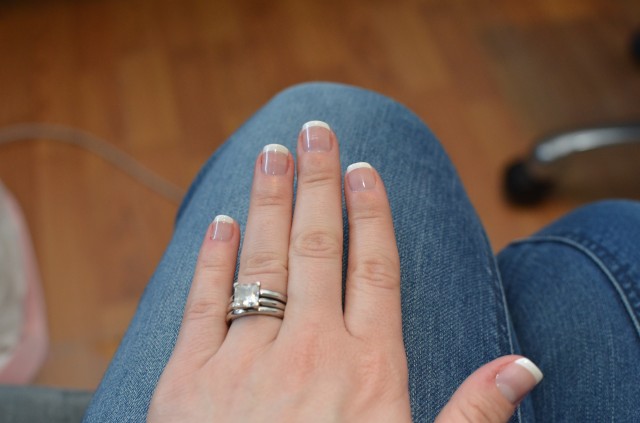 And there you have the french tip.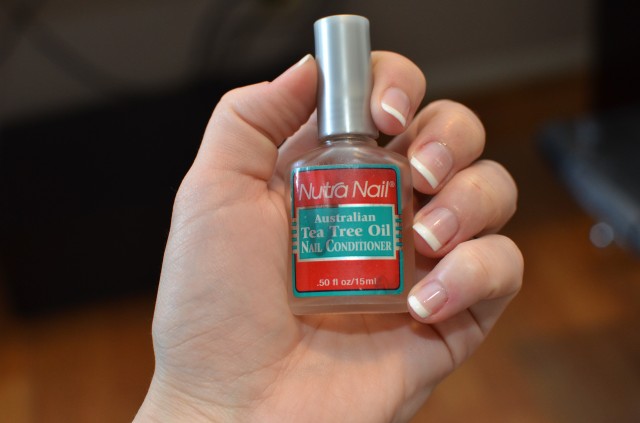 I like to use some Nutra Nail Australian Tea Tree Oil – Nail & Cuticle Conditioner – 1291

right after I am done or the Essie nail oil. However, coconut or olive oil would work fine as well.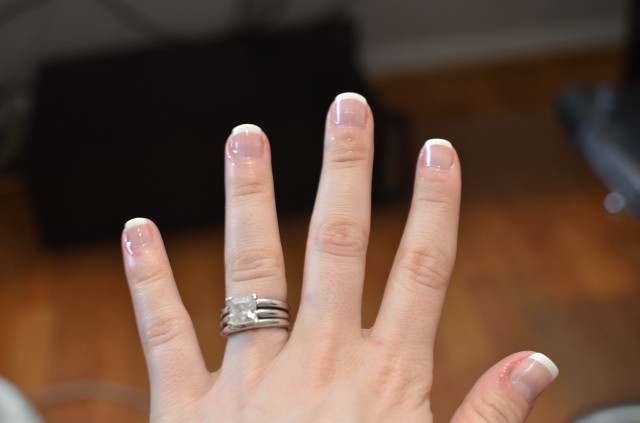 Paint just the cuticles and then massage in so your nails are nice and moisturized.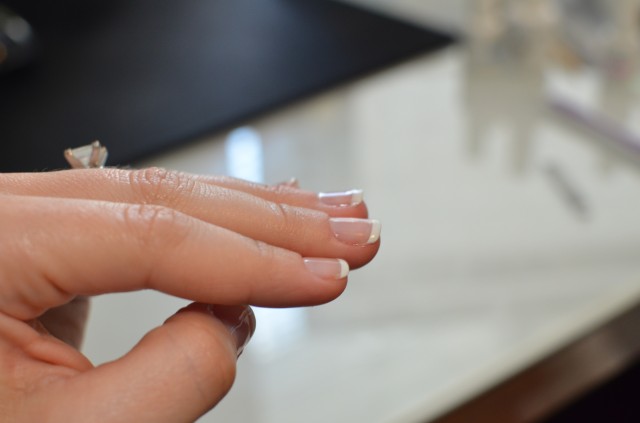 The reason I do this method is because from the side you can see the tips are not a lot higher than the rest of the nail. If you wanted to do a french tip with different colors you have two options. You could paint and cure the complete process with one color. Then redo the whole process using a nail guide, but I don't like this method because the tip is a lot higher than the rest of the nail. Granted if you wanted a darker base color it wouldn't be possible using my method.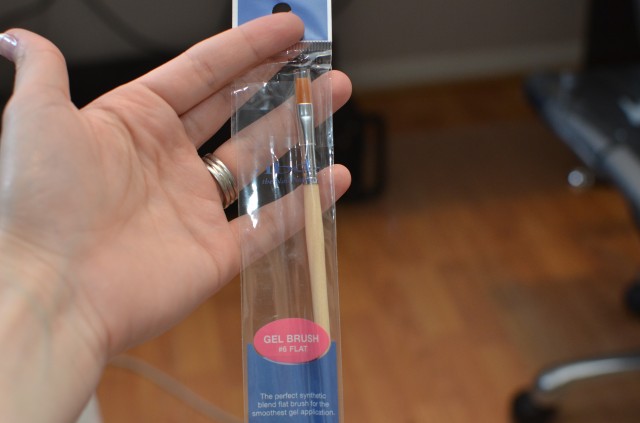 If you don't like the idea of a nail guide, a lot of people will do the foundation or base coat, cure, color, cure, and then paint their tip color on like normal and then use a STAR NAIL Nylon Gel Brush Flat Tip #6

dipped in rubbing alcohol to make the tip look great, then add the top coat and you have beautiful tips in whatever color you prefer. I just don't have a steady enough hand for that. I might be able to do it amazingly on one hand, but I'm not so sure on the other.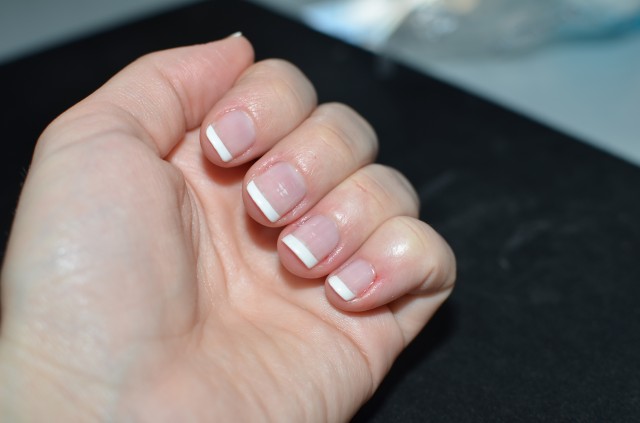 Here I feel the shaping is the hardest part to make them look good.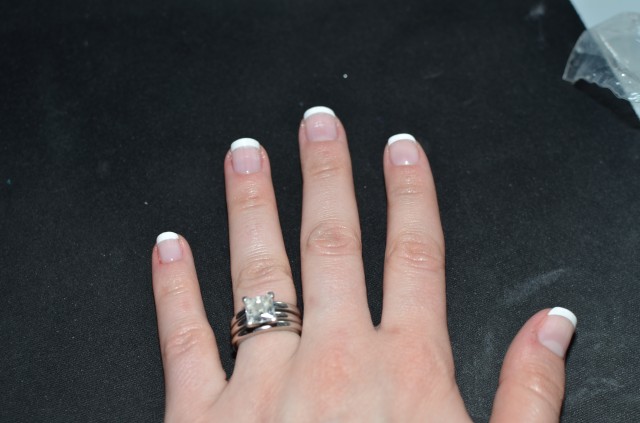 After I have conditioned the skin around the nails.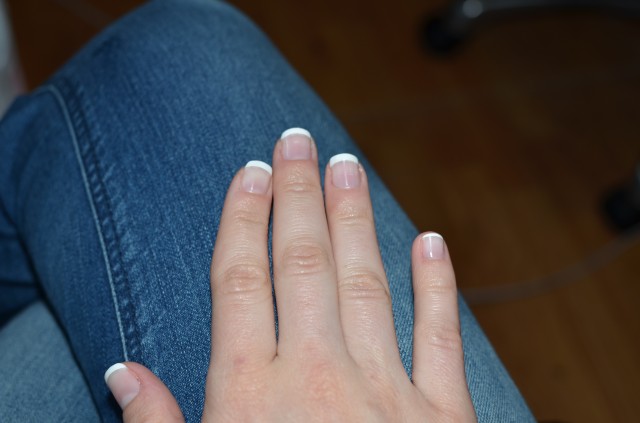 Here is my right hand, the nails aren't as perfect since my pinky nail broke, etc. but with the guides I am able to make both hands look pretty good.
I hope this tutorial helped, let me know if you have any questions!