Here is a really great and easy recipe that is a staple in our family. I prefer Chili with more beans than meat,but Grant isn't a huge lover of Beans so I have to have a higher meat to bean ratio. 🙂 The things Grant actually cares about crack me up. Before I met Grant, I didn't realize that people had texture issues with foods. Oh well, him being particular about foods just makes me laugh inside. I love how certain things makes everyone unique.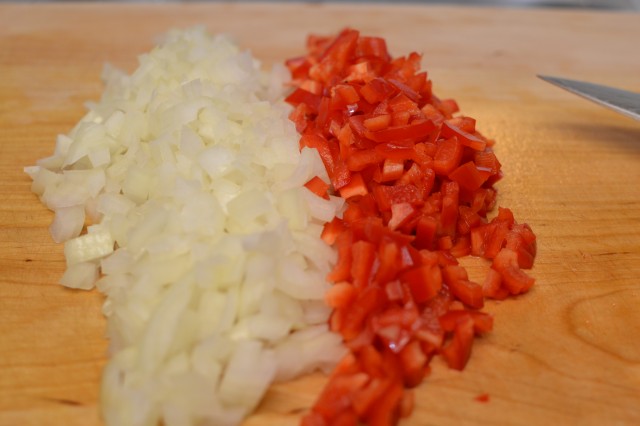 Chop your onions and Bell pepper. I normally use green bell pepper because they are cheaper, and they  make the dish more colorful.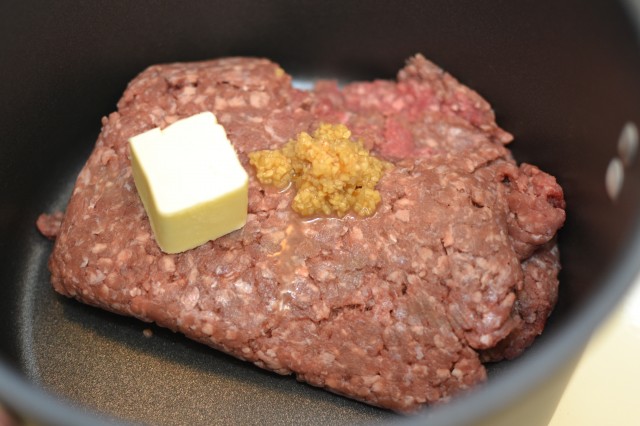 Cook your ground beef, some butter and garlic.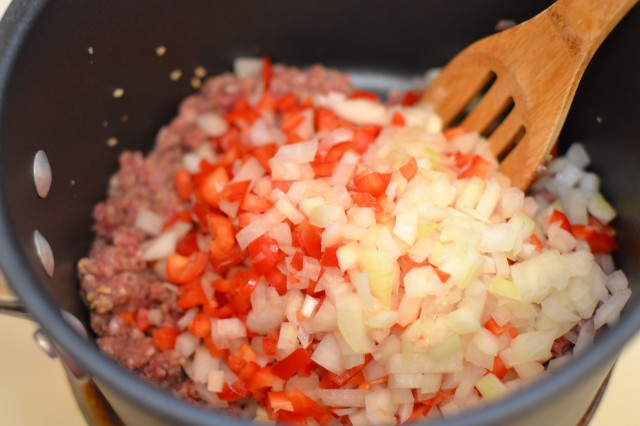 Add in your chopped ingredients.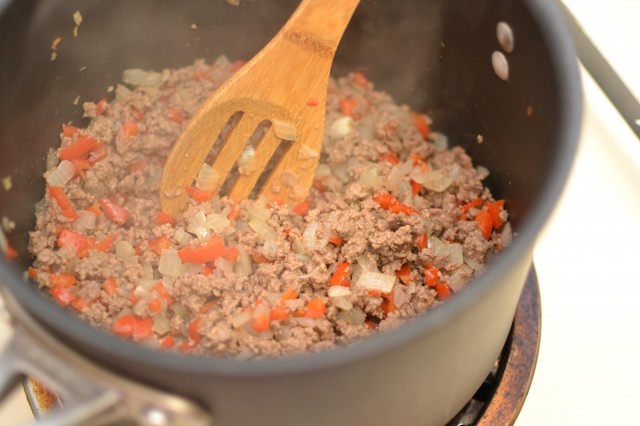 Cook until the onions are silvery and the meat is completely cooked.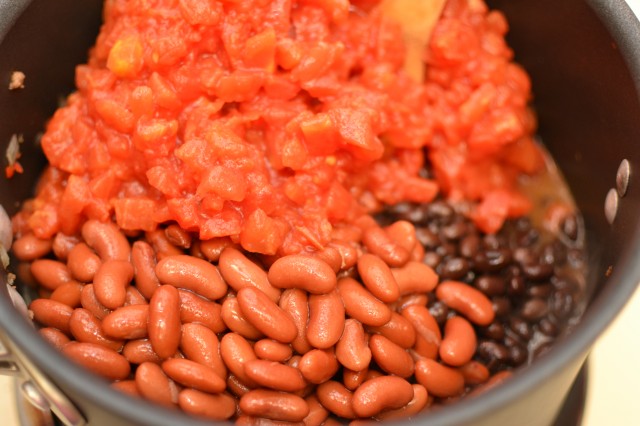 Add all of the canned ingredients. Cook until completely heated, add Chili powder, salt, & Pepper and Serve.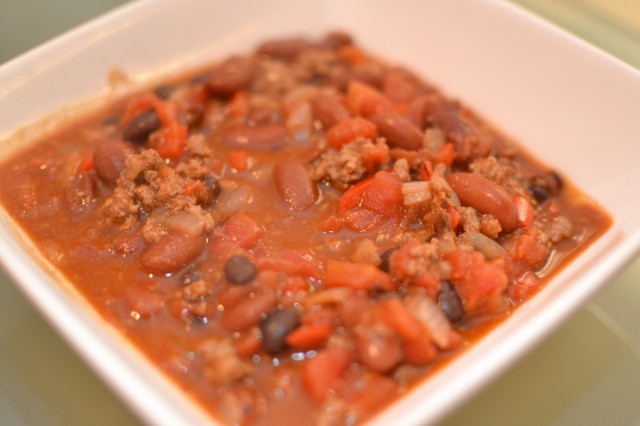 Since you cannot half a recipes that have a lot of canned items in them, I will make the full amount and then freeze half right away in a tupperware. Whenever you don't want to cook or are sick, let this thaw and the reheat and an amazing meal is waiting for you!
Jessica's Chili
1 lb. Ground Beef
1Â  Onion
1 Clove of  Garlic at least
1 Green Bell Pepper
1 Can of Rotel (We use the Hot Rotel, but you might want to use original or mild if you don't like your chili with a sight edge to it)
1 Can of Black Beans
1 tsp. Chili Powder
Dash of Salt to taste
Dash of Pepper to taste
2 Cans peeled/diced petite  Tomatoes
2 cans of Kidney Beans (Grant isn't a huge Bean Person,but the normal recipe calls for 4)
Sauté  ground beef, onions, and garlic. Add green bell pepper, chili powder, salt, pepper to taste. Then add tomatoes. Then add  Kidney beans. Mix together and let simmer for an hour, or just heat and serve.