This is a fast dinner recipe that my friend Rachel showed me, and that I make occasionally. Â It tastes good as left overs and freezes really well too. I normally make one recipe, and then I stick half into the freezer right away. Also, you can keep almost the whole recipe in your pantry if need be. I know that some people are anti cans, so you can always substitute if need be.
Here are all of the ingredients except the butter/olive oil and chopped onion. Also, whichever toppings you prefer also aren't in this picture.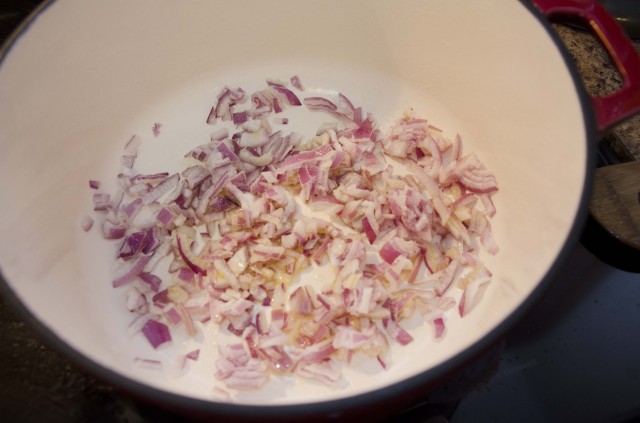 First add your chopped onion with olive oil or butter, I used a red onion because that is what I had on hand.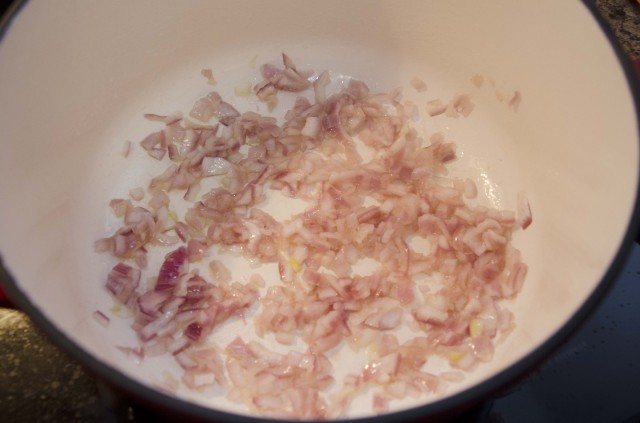 Then saute till they are soft.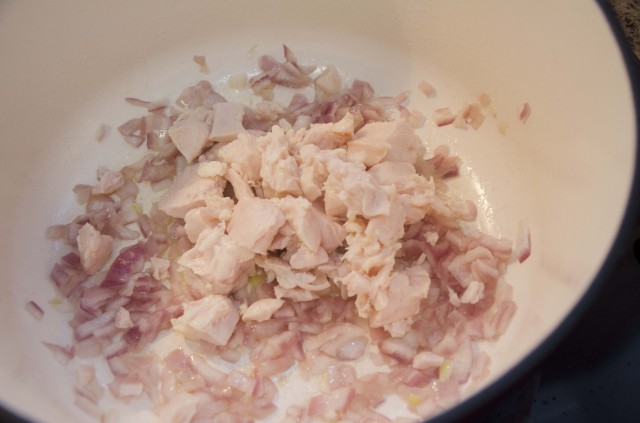 Next put in your drained canned chicken.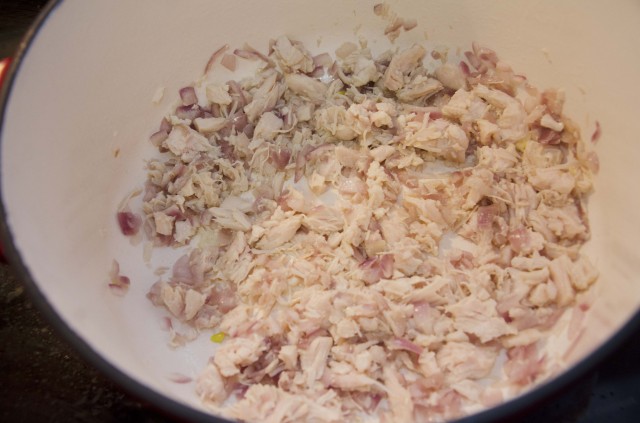 I like to chop it with a wooden spoon so the pieces are more uniform in size.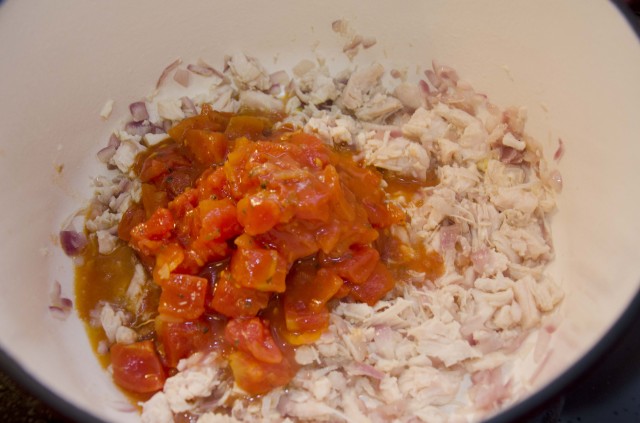 Add your can of undrained italian style tomatoes, I get mine at Aldi, but I think Walmart also sells them.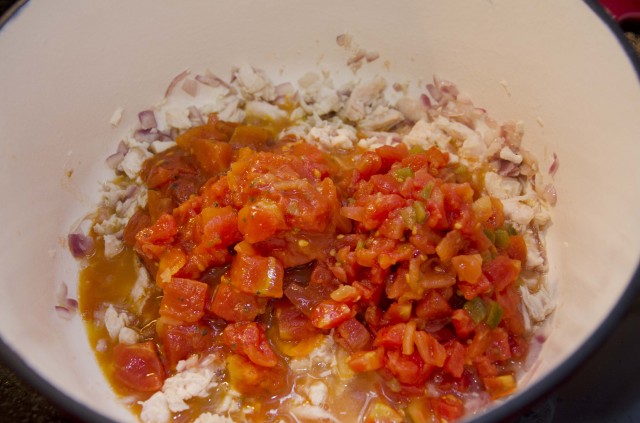 Add your undrained can of Rotel next.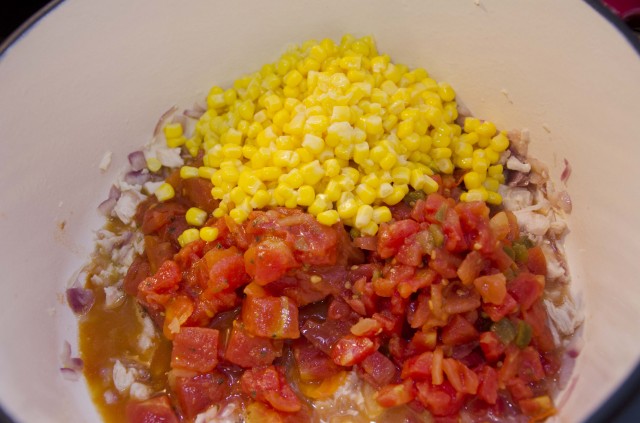 Then your drained can of corn.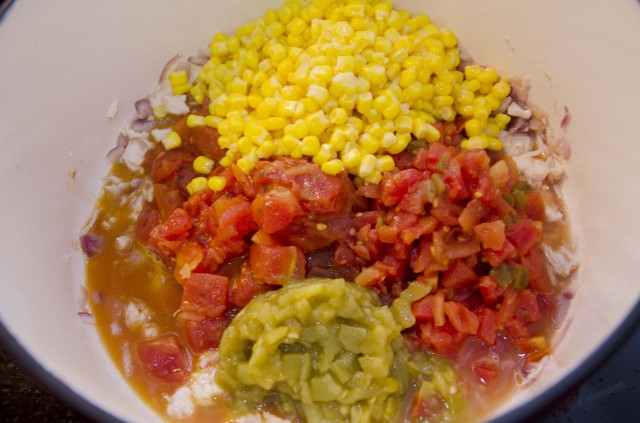 You can then add the undrained can of green chilies.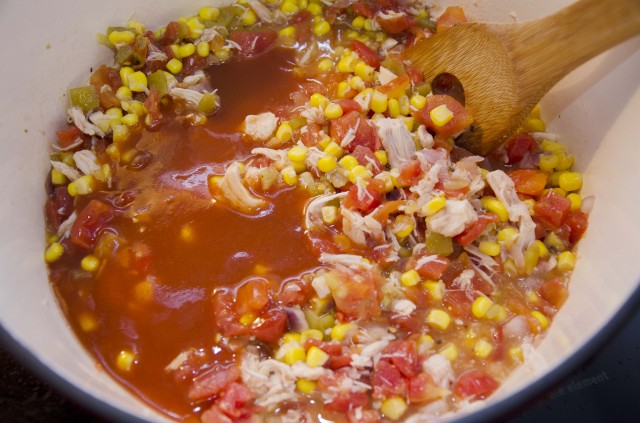 Mix everything up well and add some enchilada sauce. We prefer our soup spicier so we use medium or hot enchilada sauce,but you can use mild if you prefer.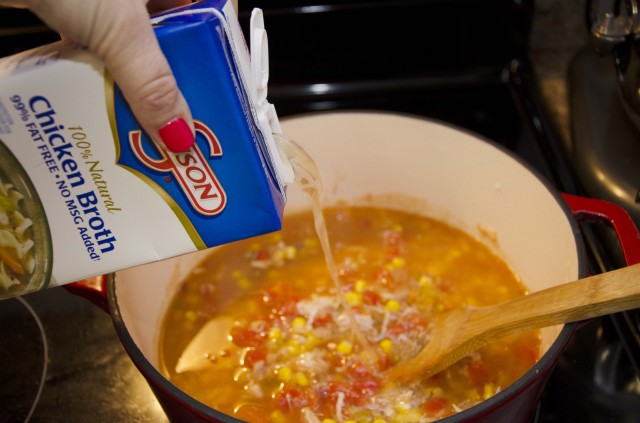 Pour in your whole carton of chicken broth.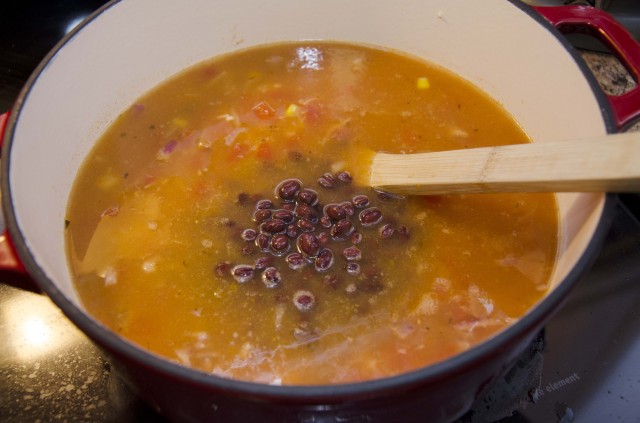 Then add your black beans which I drained and rinsed with water first.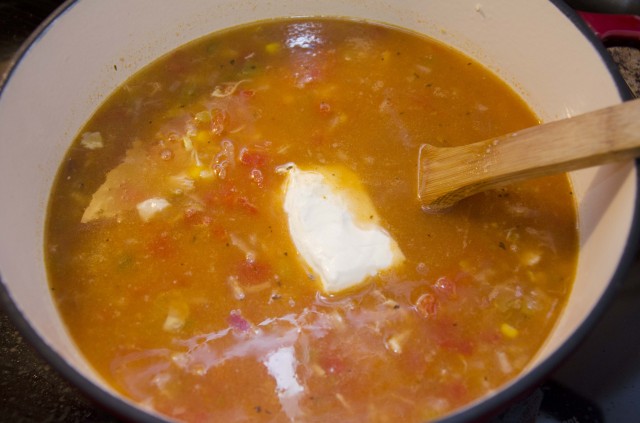 Add your portion of cream cheese. In this soup, you will see spots of cream cheese in it. I have tried adding the cream cheese with the onions and butter in the very beginning,but in the end the soup still looks the same.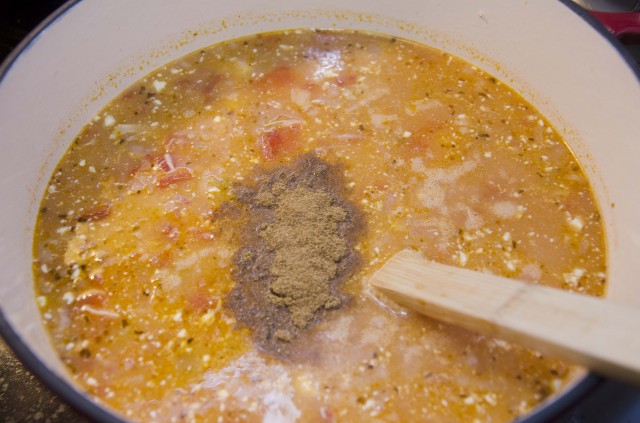 Add your cumin seasoning.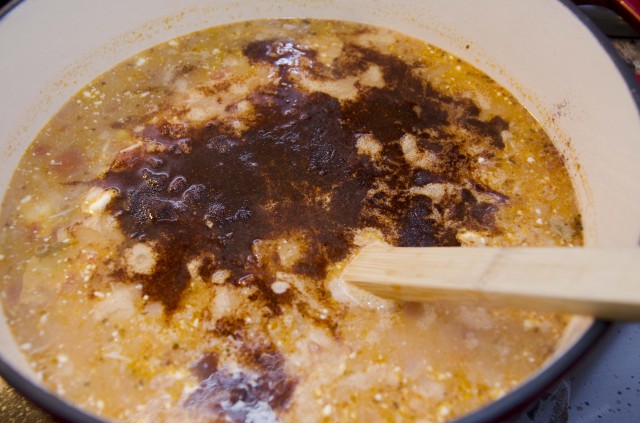 Then the chili powder.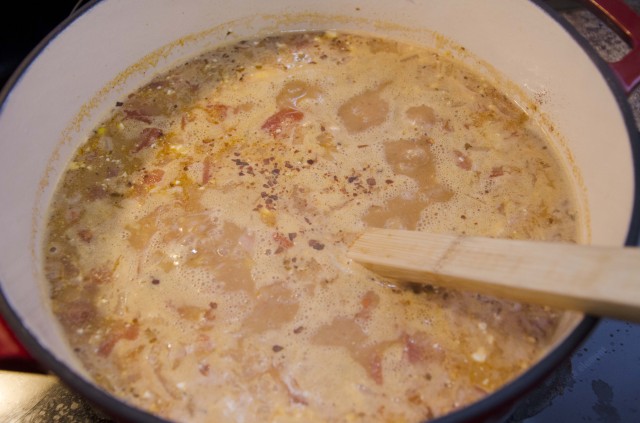 Then the crushed red pepper flakes and if you want even more of a kick some cayenne. Once the cream cheese is mainly dissolved it is ready to serve.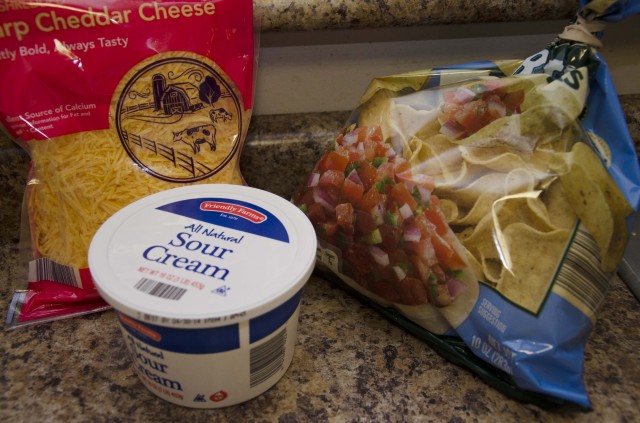 Gather your toppings.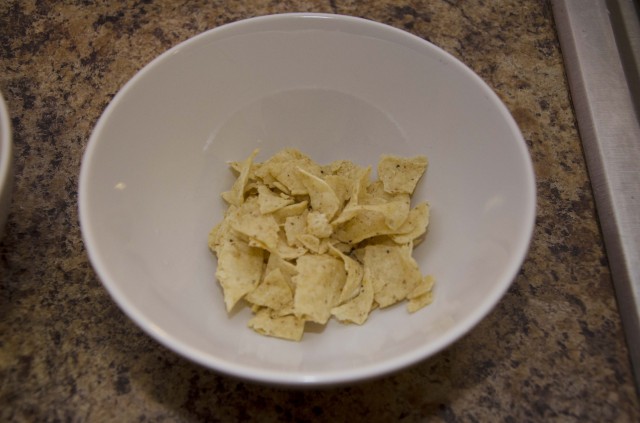 Grant prefers to eat this with chips, I just eat the soup with toppings without the chips, so whatever floats your boat.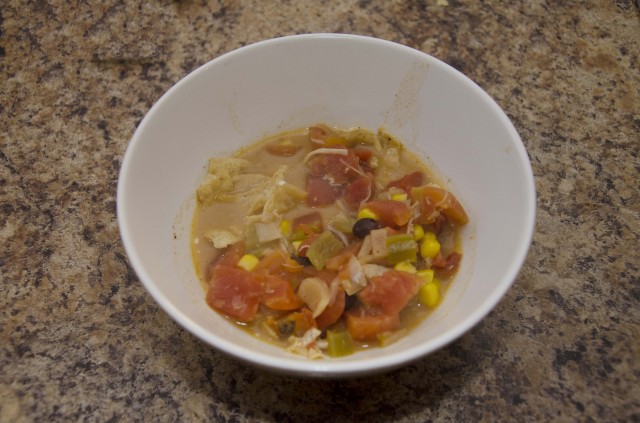 Add the soup.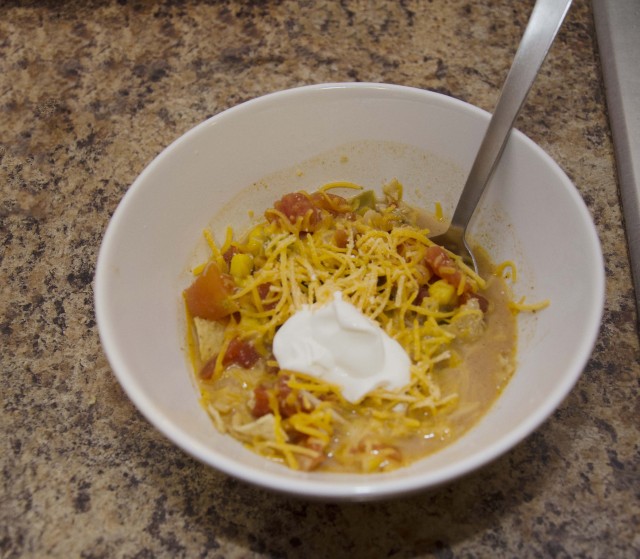 And your toppings and enjoy! I know this isn't the most gourmet soup but it is easy, fast, and cheap to make.
Chicken Enchilada Soup
1/2 large onion, diced
1 tablespoon of butter or olive oil
1 large can chicken breast (12.5oz), drained
1 carton Swanson low Sodium chicken broth
1 can black beans, drained and rinsed
1 can corn, drained
1 can italian flavor diced tomatoes
1 can green chilies
1 can rotel (We prefer hot, but you can use mild or original)
1 3oz. cream cheese, softened
3/4 cup red enchilada sauce (we prefer medium or hot,but you can use mild if you prefer)
1 1/2 tsp. cumin
pinch crushed red pepper (optional)
pinch of cayenne pepper(optional)
1 tsp. chili powder
In large pot, saute onion into a tsp. of olive oil until crisp. Add next 8 ingredients and bring to a boil, reduce heat and simmer. Â Add remaining ingredients to taste.
*Lots of times when I make it I just dump all of the ingredients in after I saute the onions and it turns out just as good.