Pizza is one of Grant's favorite foods, and if I would let him, he would eat it every day for dinner. So, after starting our Keto diet, it was one of the things that he missed. Here is the version that we have liked the best so far.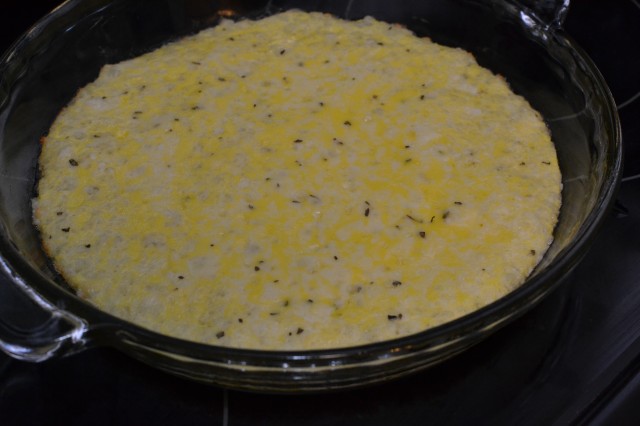 Mix 1 egg, 1.5 cups of mozzarella cheese, basil, and garlic powder in a bowl, and then spread flat in a pie dish that has been greased. Bake at 425 F for 10 mins.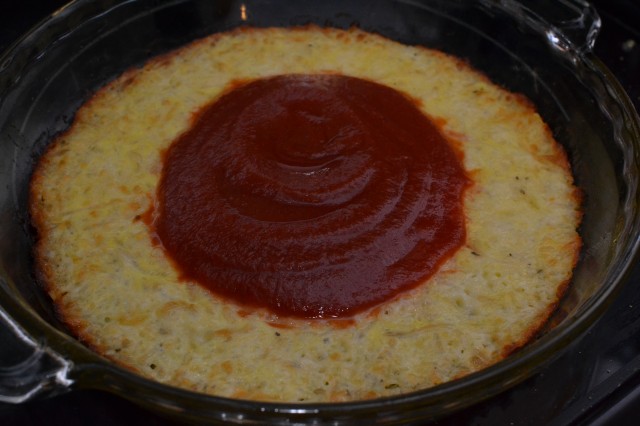 Take out of the oven, and spread half a can of Hunts tomato sauce on it… we prefer this brand. I normally make two at a time so I can use a whole can and don't have to store the rest of the sauce.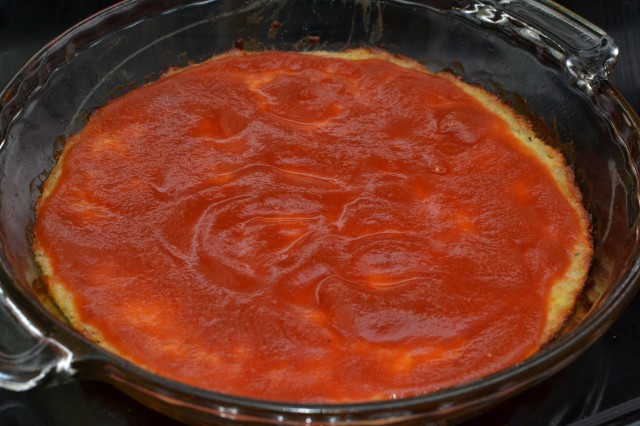 Spread out and add salt and pepper.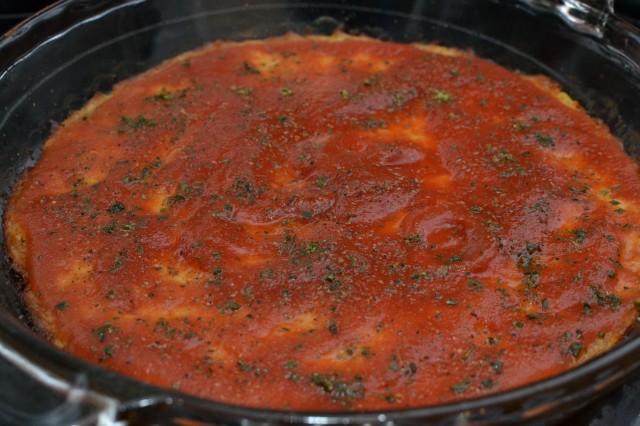 I then add garlic powder, Italian seasoning, basil, and parsley on top. Here I only added the garlic powder and the knorr italienische kraeuterlinge and it is amazing.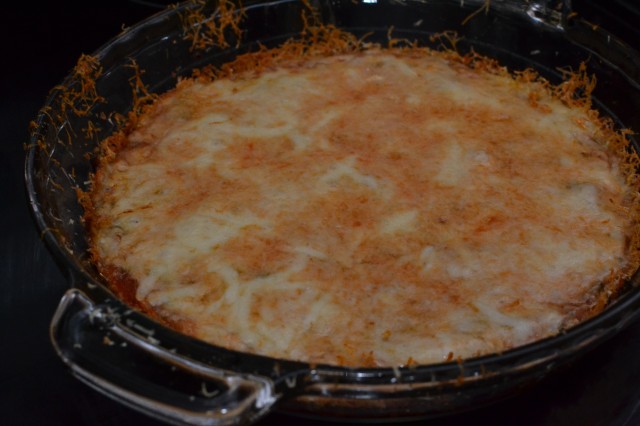 Then add whatever other toppings, when doing just plain cheese we add mozzarella, asiago, and parmesan cheese.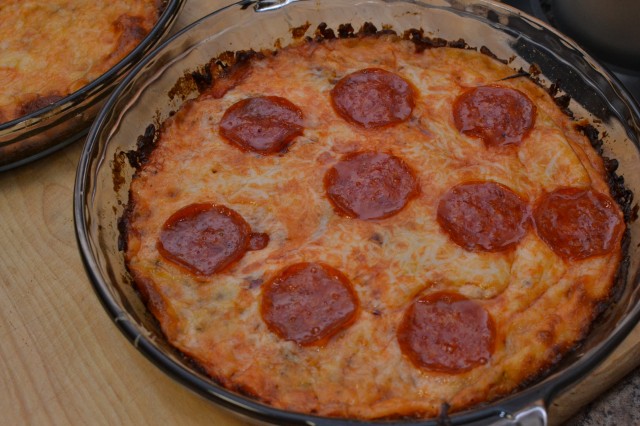 Grant likes pepperoni, so sometimes we add that or I love Roma tomatoes on mine as well with bell peppers.
Anyway, once you have the topping on it, bake for another 10 mins and remove from the oven.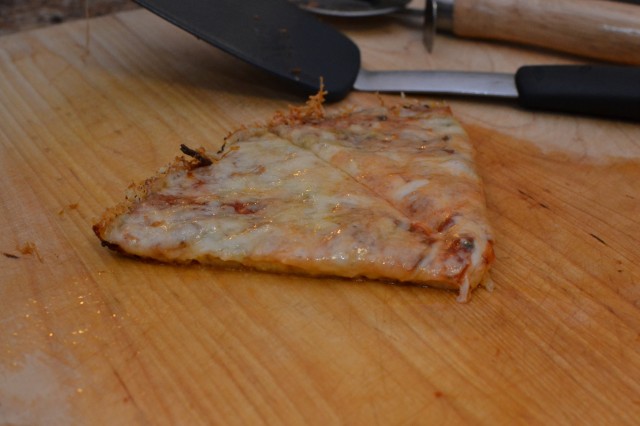 For ease of cutting, we use a spatula to slide the pizza onto a cutting board.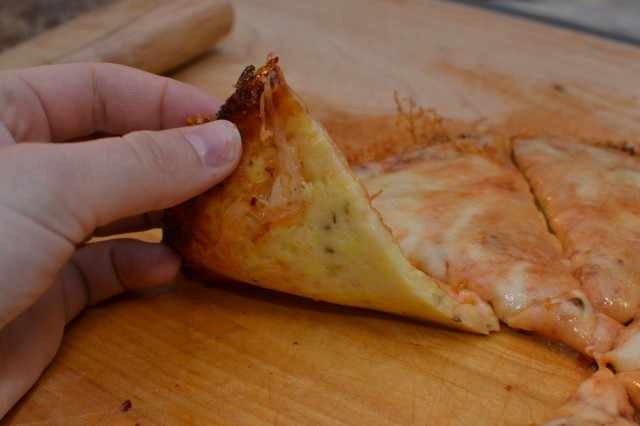 Here you can see the crust.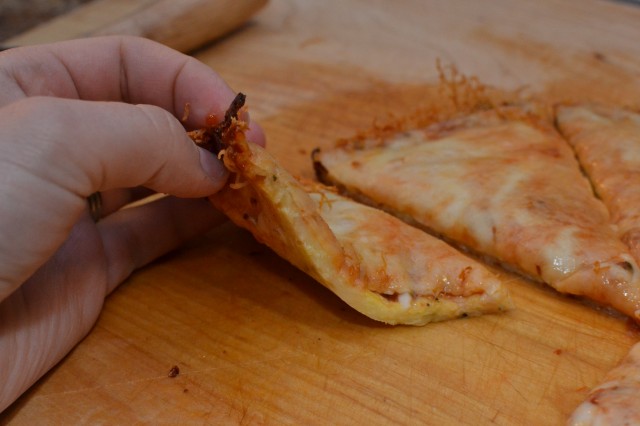 And a side view, we like this a lot and it does really well reheated for lunches which my other pizza recipe did not. So for the two of us, I make two pizzas and we eat 1 sometimes a little bit more and the rest Grant takes for lunch the next day to work.
Recipe for crust was found here!