Another one of the staple recipes that we make on a regular basis is Teriyaki Pork. My sister in law showed us this dish, and we have continued to make it since. The main recipe is KETO already,but instead of using regular brown sugar, I use the splenda brown sugar mix, but one could use truvia or a different sweetener instead. I will show both versions of this recipe below.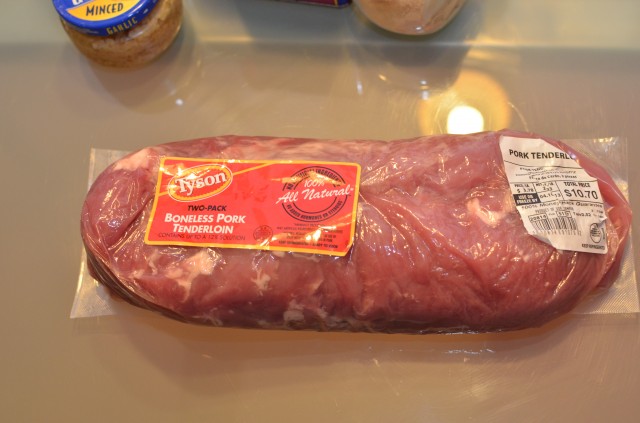 We prefer to use boneless pork tenderloin,but we have made this with pork chops as well. But again, the tenderloin is a lot better and more tender, go figure right? We normally get the two pack shown above from Walmart since it is the cheapest one we can find.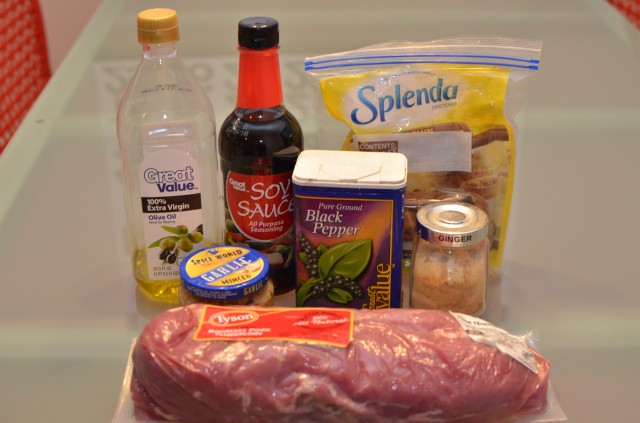 Here are the ingredients: soy sauce, olive oil(or other fat of choice), black pepper, splenda brown sugar or other sweetener, garlic, meat, and ginger.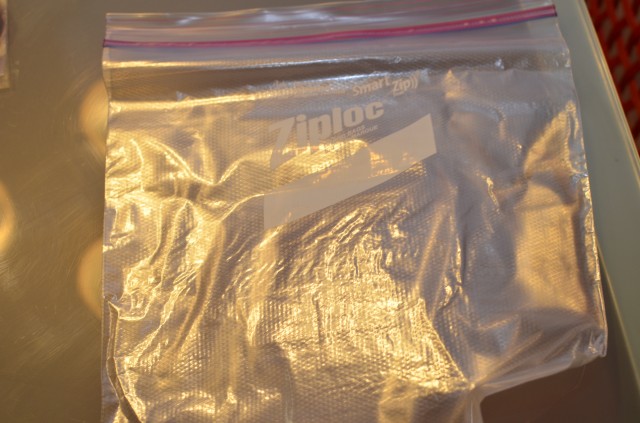 I just put all of the ingredients in the plastic bag that I will marinate the pork in, easier clean up too!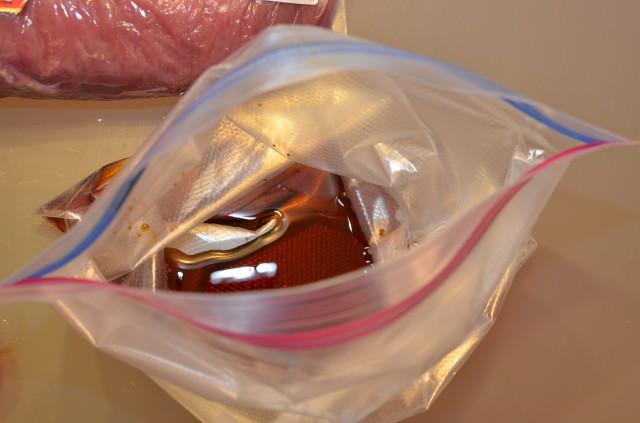 Add the Soy Sauce first.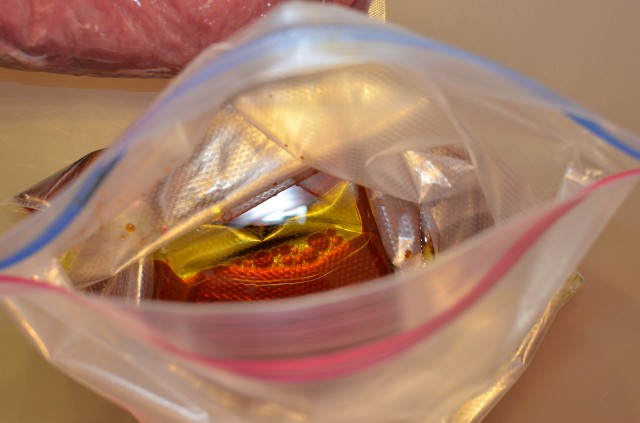 Then the oil.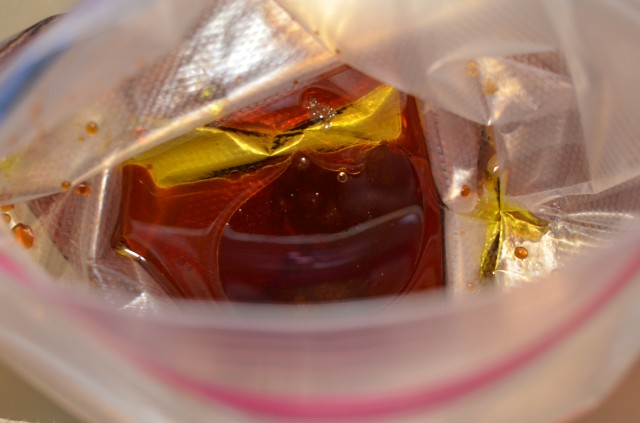 Add the brown sugar, when using the splenda mix, you add half the amount the recipe calls for and this adds the only carbs this recipe has which are 4 carbs and 4 grams sugar so around 8 carbs total for two big tenderloins which are around 4 servings each, 8 total. Also, most of the marinade gets thrown away at the end. Anyway, so I don't think it has more than 1 carb total per serving.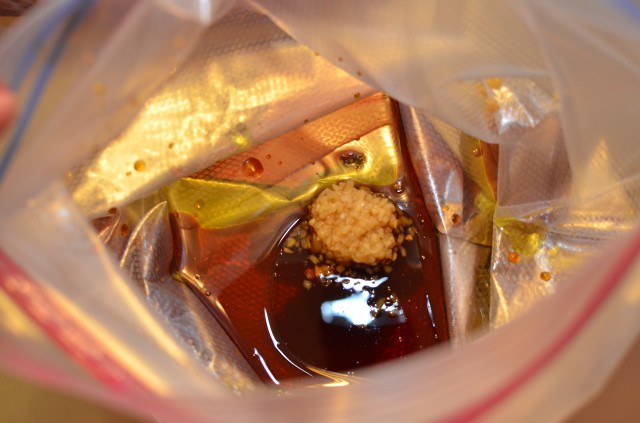 Garlic.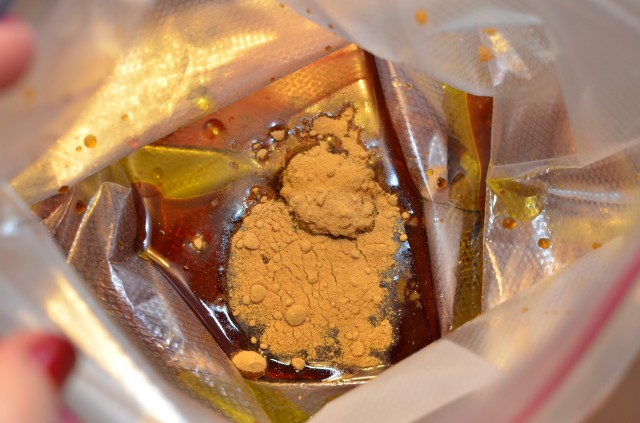 Add the ginger.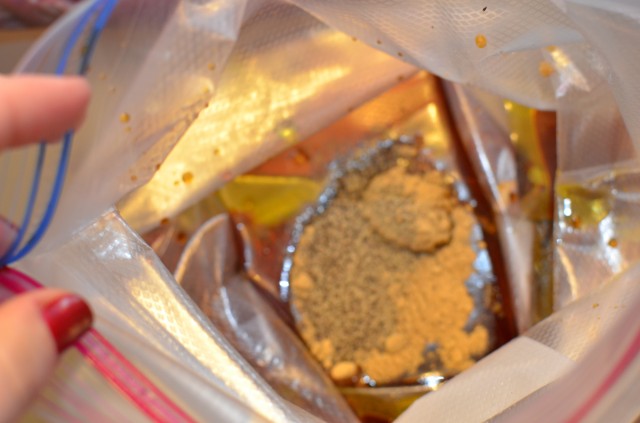 Sorry about this picture, but I added the pepper last. Then I mix everything in the bag until well combined.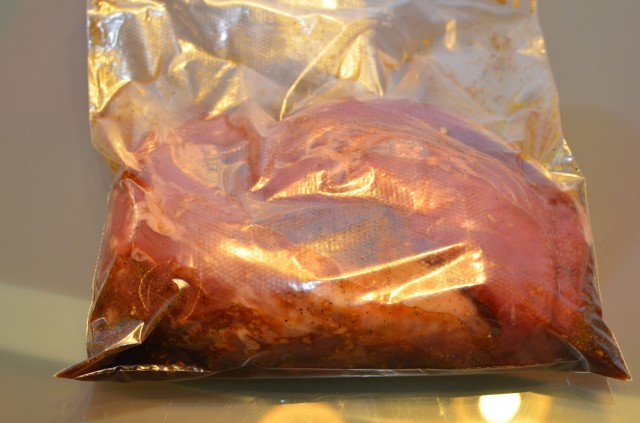 Add both tenderloins (I rinse them first) and once sealed mix around as much as possible so it is well covered.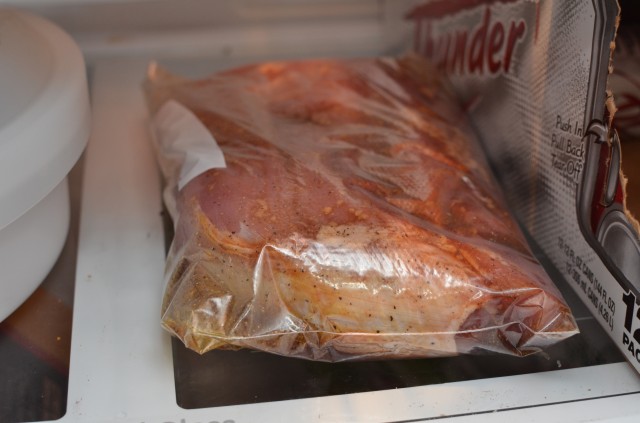 Then put into the fridge for at least 4 hours,but best results are when they are marinated overnight. Whenever I think about it I will flip the meat so that it gets fully covered and marinates really well.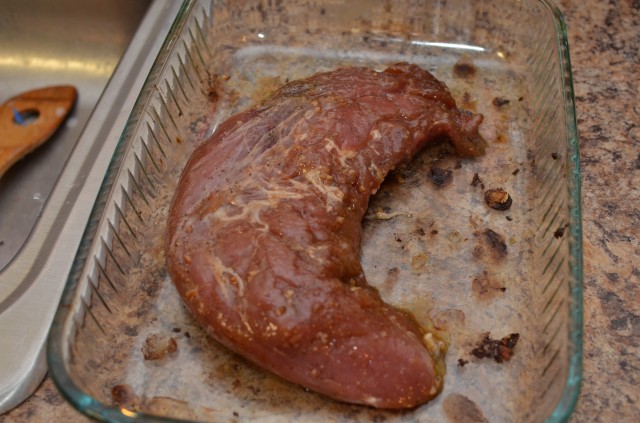 When ready to cook, take one out and place in an oven safe dish. The other one I put into the freezer for a later time.  Also, if you are cooking for one, you could chop the tenderloins into smaller pieces and marinate together, and then bake only as much as you can eat in one sitting/leftovers and freeze the rest until ready to eat.
Bake at 425 for 30-45 mins depending on the size of the tenderloin or thickness of the meat. In my oven this one took 45 mins, but pork chops only took around 30 mins. I prefer it not to be pink in the center, but you can always check with a meat thermometer once it is 145 F or higher, and it is done.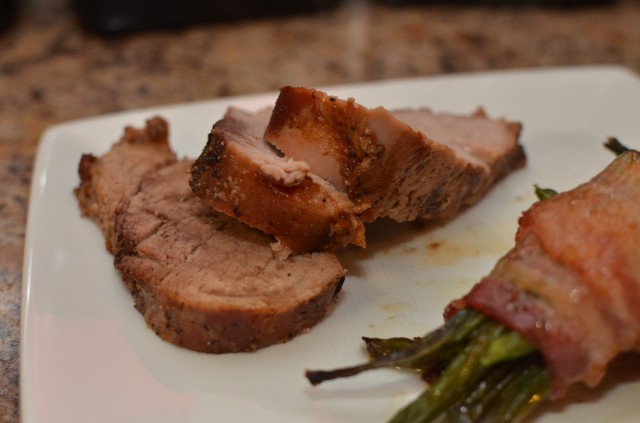 Here you can see three of the slices which I consider one serving, but you can always eat more. It is amazingly tasty and juicy.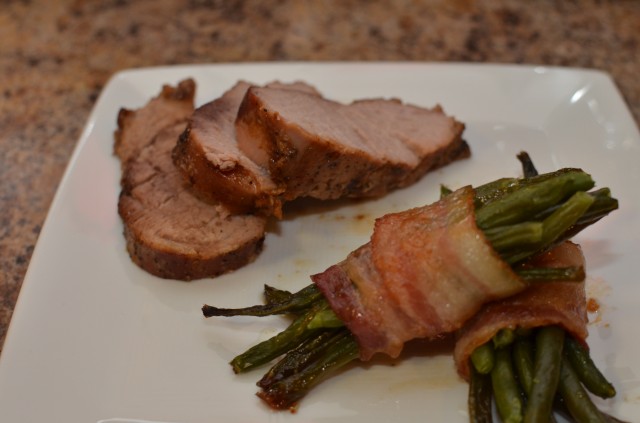 It also tastes great as leftovers for lunches, which is why we cook a larger tenderloin so we have some for lunch. I hope you enjoy this dish, it is honestly amazing, and have been making it for a long time. Below is the recipe.
Keto Teriyaki Pork
INGREDIENTS
5 tablespoons low-sodium soy sauce

2 tablespoons olive oil

2 garlic cloves, minced

2 teaspoons brown sugar (1 tsp for splenda brown sugar or other sweetener)

1 teaspoon ground ginger

1 teaspoon coarsely ground pepper

2 (1 pound) pork tenderloins
DIRECTIONS
In a large resealable plastic bag, combine the first six ingredients; add pork. Seal bag and turn to coat; refrigerate for 8 hours or overnight.

Drain and discard marinade. Place the tenderloins in a baking pan coated with nonstick cooking spray. Bake, uncovered, at 425 degrees F for 25-35 minutes or until a meat thermometer reads 160 degrees F. Let stand for 5 minutes before slicing. Serve with pan drippings.

* The splenda brown sugar blend adds around 8 net carbs total, but since the marinade is discarded and with the 2 tenderloins having 8 servings between the two, I think it is safe to say there are around 1 net carbs per serving at the most. *