Week one of 80 Day Obsession was a big success. This is my first time using the containers for any of my workouts with beach body on demand. Before this, I would just eat healthy and counted calories. So far I haven't really felt restricted because it is a lot of food to eat, and it is eaten on a regular basis which helps a lot too.  I also tried to place a fruit in the evening so when my sweet tooth hits, I can go ahead and eat something sweet without compromising my goals. I also made a few mistakes on last week's meal plan. For instance, I thought refried beans were considered a protein where they are really a carb. So a few mistakes, but hoping this week is a lot smoother. I also LOVE doing the meal prep on Sundays. It is so nice having most of the sides ready and assembled where it is literally grab and go. Since my whole family is eating all of this with me, it means I can't do a whole week in advance. So, I have been doing certain things to help most meals go smoother for us. Also, these plans are a guide for me so I know what to prep, but certain days, I might switch out a veggie or a carb or who knows what while sticking to the containers assigned to that meal. Also the meals can be somewhat flexible in where they are moved to.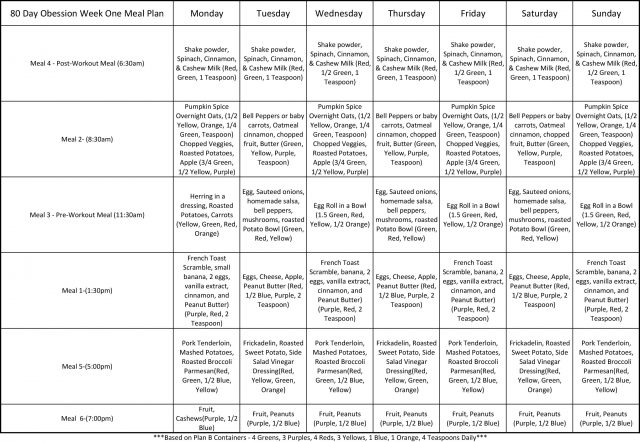 80 Day Meal Plan Early Morning Workout Week 2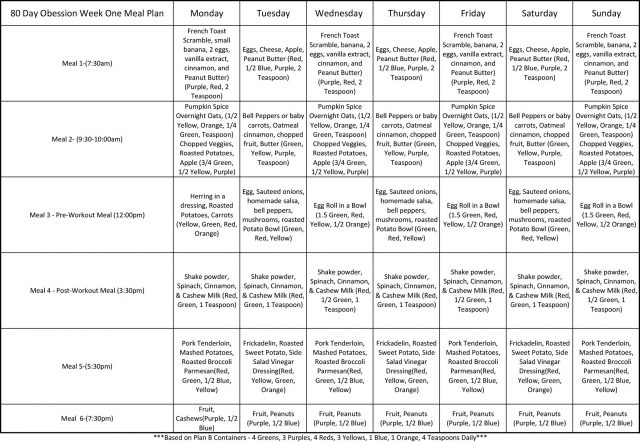 80 Day Meal Plan Week 2
MWFS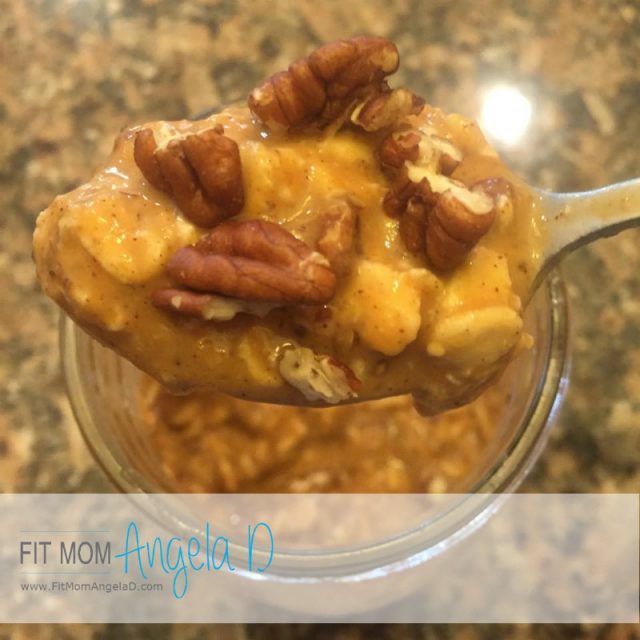 VIA
I will be trying this Pumpkin Spice Overnight Oats for the first time. I know so many people love overnight oats, and I have yet to try them. So crossing my fingers they are good. If I am not a fan, then this might be one meal I change for the rest of the week.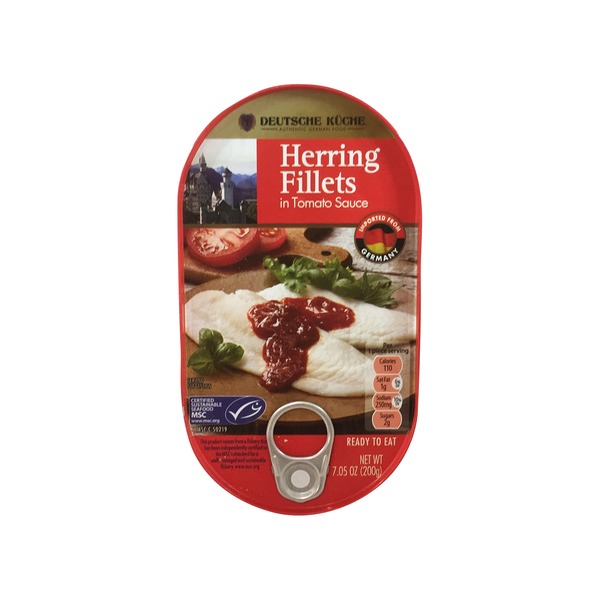 The Herring mentioned above is some from Aldi which is in a tomato sauce. I plan to use a little as the sauce as possible. I know many people aren't huge on canned fish, but I am trying to use up what is in our pantry, and I LOVE it.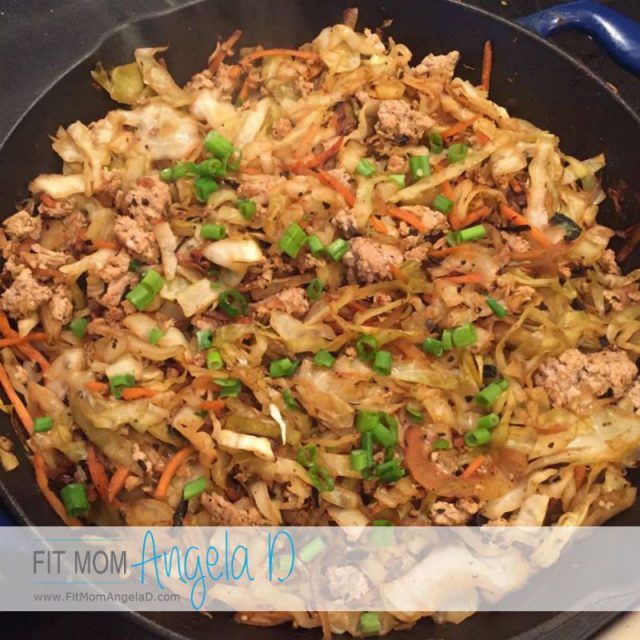 The rest of this Week I plan to try this Egg Roll Bowl served over brown rice. My friend Lindsey recommended it, and I can't wait to try it.
Then my shake which I use THIS powder instead of Shakeology because it is much cheaper and has very similar nutrition. Then it shows what others things I added to my shake above. It is only green because I like adding spinach to my shakes since I can't taste it, and it is an easy way to add greens. (I like Mocha and chocolate flavors the best.)
** I also wanted to note that if you add up all of the containers for these days, I am technically over by 1/2 an Orange container. I am choosing not to stress about that because I am not taking any of the three Hydrate, Energize, or Recovery supplements that the plan suggest which add up to a total of 185 calories I am not getting. So I will count that as a wash.**
TTS
I feel like these days are pretty self explanatory. I like to eat a lot of my veggies raw, but I might take the time to roast some carrots during the week which taste almost like fries.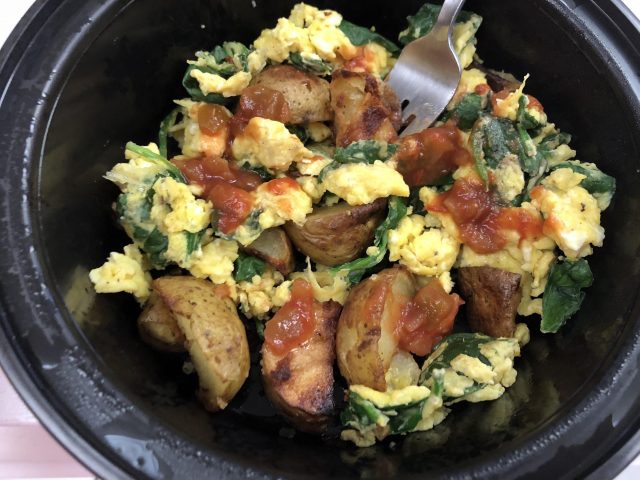 This was one of my favorite meals from last week, it is scrambled eggs with spinach on top of roasted potatoes. I also added homemade salsa. I made one recipe which makes a LOT. I then froze half of it in two different containers so I can slowly use it up so it doesn't go to waste. This week, I will try sautéing onions, bell peppers, and mushrooms instead of spinach, but plan to  use the same roasted potato recipe from last week.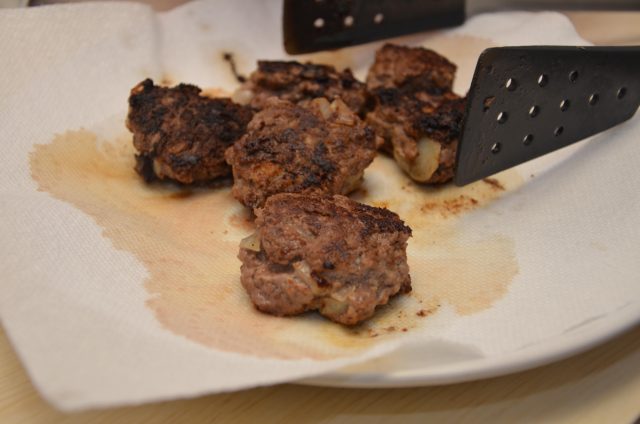 I also mention Frikadellin above which is a German type of meat patty. It is ground beef with chopped onions, garlic, salt, pepper, marjoram, basil, a tiny amount of nutmeg, an egg, Worcestershire sauce, and a small amount of oatmeal(Bread crumbs, almond flour, or panko) to make it all stick. formed into small patties which are then fried with a little oil until cooked through. I don't make them often, but they are tasty. I plan to post step by step pictures of this recipe soon on the blog.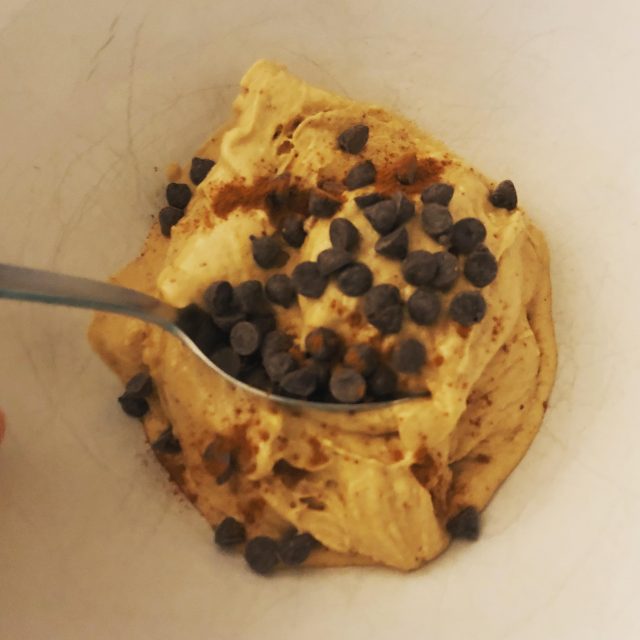 As I mentioned I have a sweet tooth, so at night I have been saving a fruit, and containers for a peanut butter. I don't do this every night, but sometimes I make Chunky Monkey. It is one frozen banana that is ground until smooth in a strong blender. It will take a bit of time and you will need to scrape down the sides, but once it looks like soft serve ice cream add peanut butter, and top with a dash of cinnamon and a few mini chocolate chips. It is really really good. I have seen others make this ice cream as a base and add in just fruits to make it taste more like a sorbet. I hope you enjoy.
Please let me know if you have any questions or want clarifications on anything, and thanks again for reading.