Here is a dish that my Cousin's Wife, Sarah, made that is simply amazing! Here is the Keto version that I made of the green bean bundles. You have a few different ways to make it depending on how low carb you want it, and they are all delicious!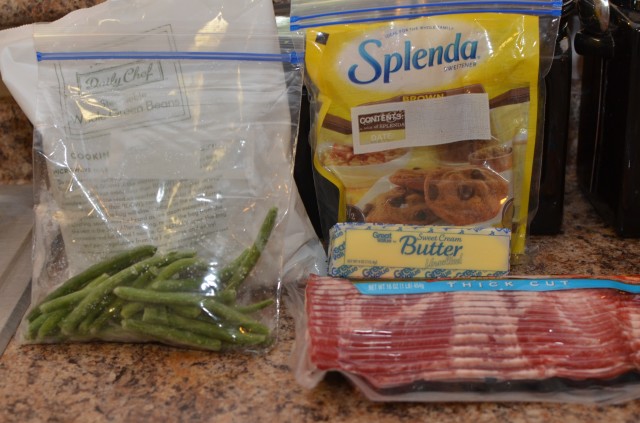 So here are the main ingredients Green beans, sweetener of choice, bacon, butter, and garlic powder.  Green beans, we prefer the frozen french green beans, but you can always use canned. I use the Splenda Brown sugar blend, but this has some carbs, so if you are trying to keep this really low carb, you can use truvia, splenda, or a sugar free syrup.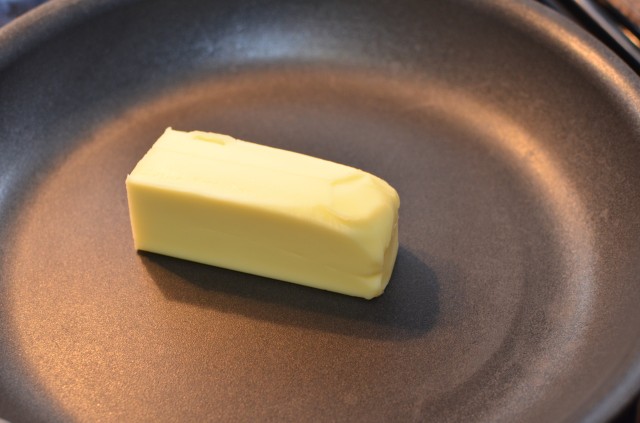 I normally use 3/4  stick of butter, but you could use bacon fat or however much butter you are wanting.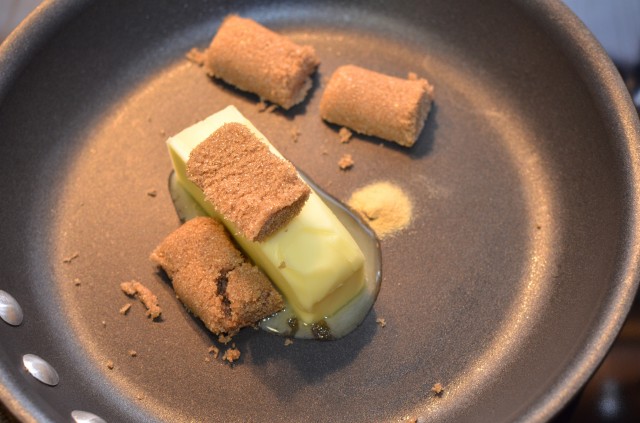 Add in the amount of sweetener you want, I normally add in 2 Tablespoons of the Splenda Brown sugar blend and 1/8-1/4 teaspoon of garlic powder.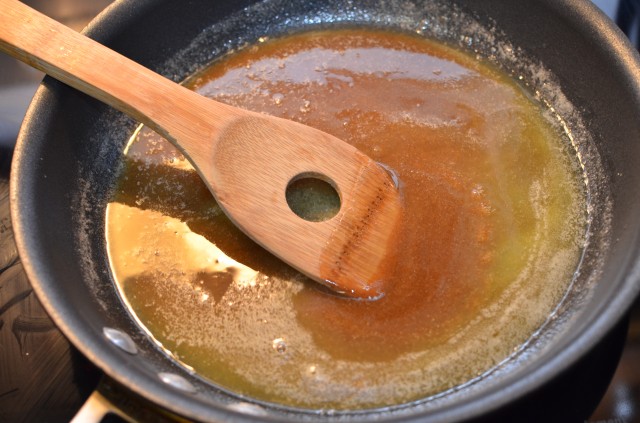 Heat and stir until melted. You could use no sweetener if you preferred because just melting the butter with some garlic powder would be great too!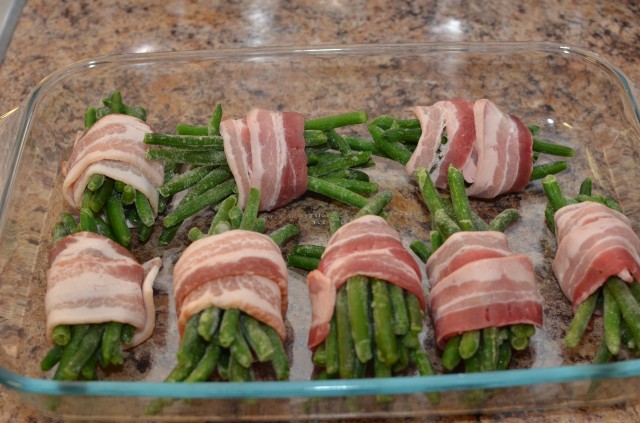 Take a Handful of Green Beans and wrap with a piece of bacon and place in a greased 9×13 dish.
Pour your butter sauce on top.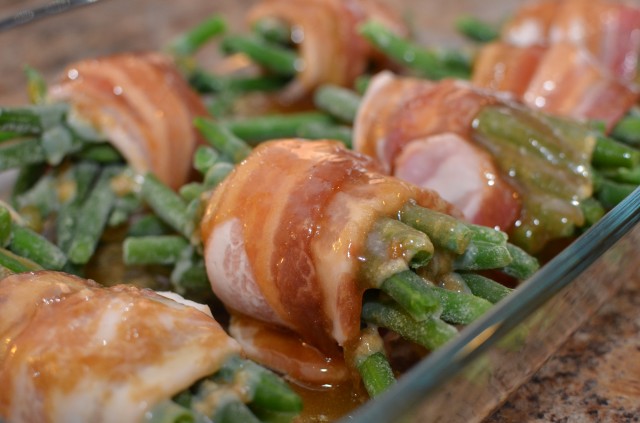 I just spoon it from bundle to bundle.
I tend to make a large amount, bake them, and then eat some with dinner and keep the rest as part of lunches.
I think they heat up really well the next day too.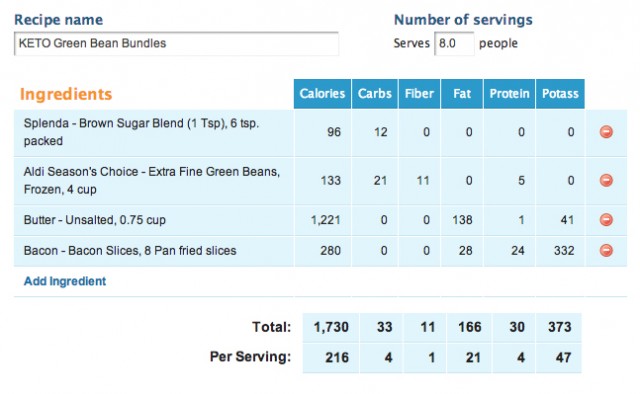 I tried to get a close as possible to the break down of carbs. Obviously if you use a different sweetener or none at all your carbs will be A LOT lower. Also, depending on how many green beans you use per bundle also makes a difference in the carb count.
This is just a very yummy dish that makes me feel like we aren't eating KETO or are on a diet! Please let me know if you have any questions!
KETO Green Bean Bundles
4  Cups Frozen French Green Beans (You can always half this recipe or make single servings)
8 Slices of Bacon
3/4 Stick of Butter
2 Tablespoons of Splenda Brown Sugar
1/8 – 1/4 Teaspoon of Garlic Powder
Preheat oven to 370 degrees.
Roll a handful of green beans in one slice of bacon and line a 9X13 casserole dish with the bundles. If using frozen green beans, I don't thaw them first.
Melt the butter, sweetener, and garlic powder in a small sauce pan over med heat and drizzle glaze over bundles.
Cook at 375 for 45 minutes.