So here we are at Week 3. I think I am getting the hang of this meal planning thing. In general, I have very little issues with food cravings unless I skipped a meal accidentally. Then I want all of the unhealthy food, but since I have most of the food prepped and portioned, it makes it easier to make the right food choices. Will I eat this strict the rest of my life? Probably not, but I do feel like I am getting into certain habits that I really like. Below is my meal plan for the week, however, I do make changes occasionally. Everyone once in a while the meat I wrote down doesn't sound good, so I fry up some eggs. Or the veggies isn't the one I want, etc. I have also found that Saturday and Sunday dinners tend to be left overs. I will find I have a little of certain foods I prepped earlier in the week left over, so to not have any waste we eat left overs. If you meal prep just for yourself you shouldn't have too much left over, but since I always need some extra for the kids, and I am never sure how much they will eat. It means we will always have some left overs. However, since starting the meal planning and prepping, the food we normally throw out is significantly less which makes me very happy.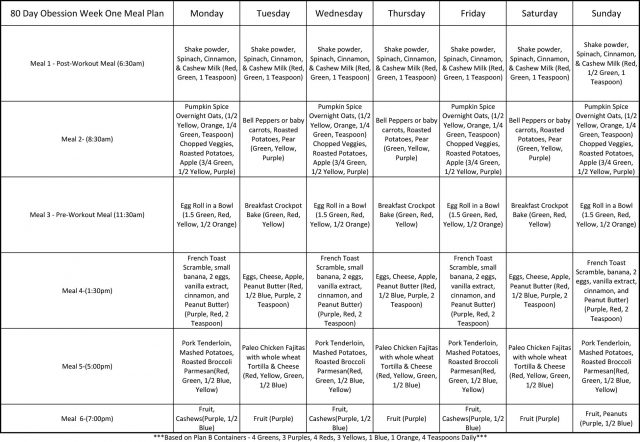 80 Day Meal Plan Early Morning Workout Week 3 Sheet1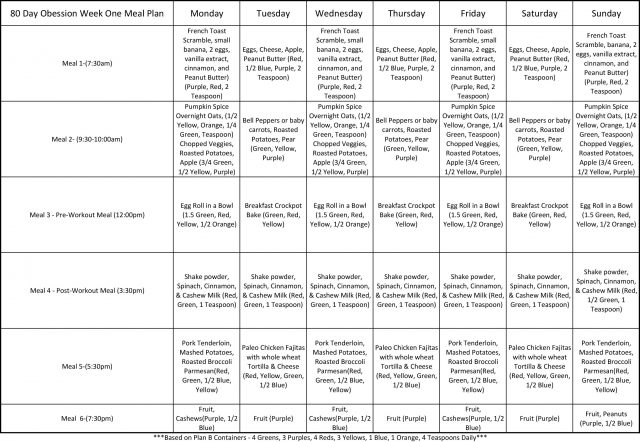 80 Day Meal Plan Week 3
Monday, Wednesday, Friday, Sunday
Find the French Toast Scramble recipe here.
If you are wanting another option than this, you can make these 2 Ingredient Pancakes. I normally add blueberries to mine while in the pan so they get nice and warm too, but this blogger sometimes just add some peanut butter to it. So the containers are almost the same as my scramble above. Also, on either of these recipes, the more ripe your bananas, the sweeter they will taste.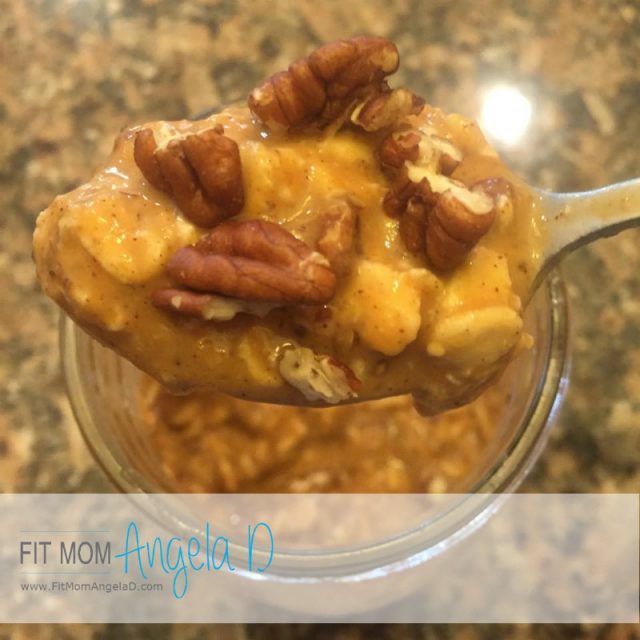 Recipe HERE.
I still have some left over Pumpkin, so that is why I am making the same Pumpkin Spice Overnight Oats, but later in the week, I want to try THIS recipe for Triple Chocolate Oatmeal Recipe. (I plan to leave out the chocolate almond milk.) My husband isn't into the oats as much were I see it as a treat. So he takes one portion of roasted potatoes (Recipe Here), one portion of veggies whatever I have on hand chopped, and one portion of fruit normally a sliced apple.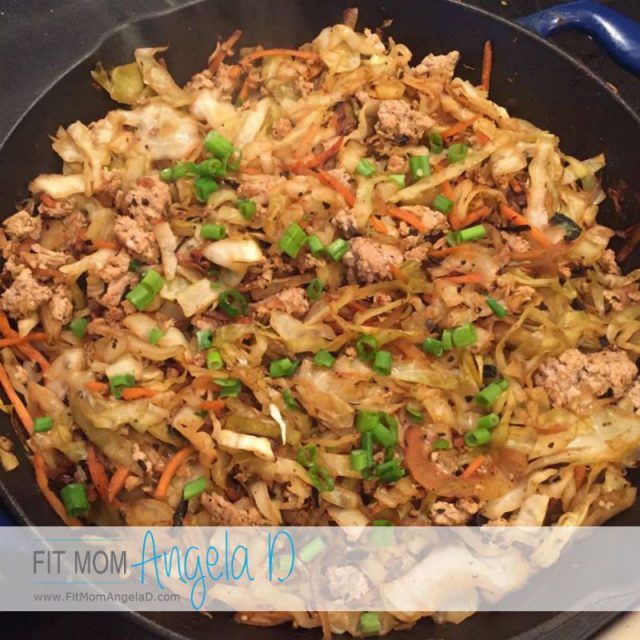 Recipe HERE
I have left over ingredients, so I made this Egg Roll in a bowl for the second time. I like it a lot, and it is super good as a lunch.
Then my shake which I use THIS powder instead of Shakeology because it is much cheaper and has very similar nutrition. Then it shows what others things I added to my shake above. It is only green because I like adding spinach to my shakes since I can't taste it, and it is an easy way to add greens. (I like Mocha and chocolate flavors the best.)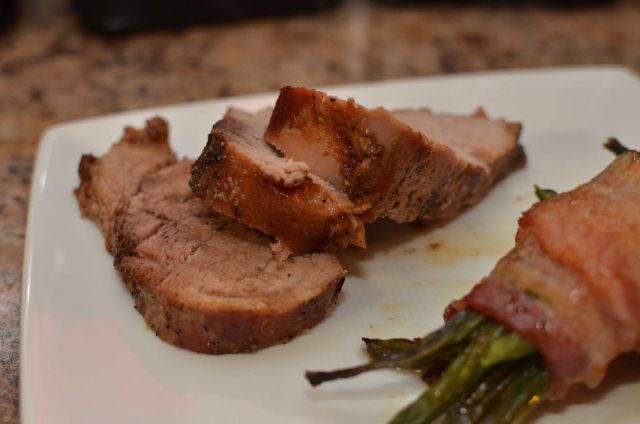 Tuesday, Thursday, Saturday
Most of these days are pretty self explanatory, and I change up some of the veggies, proteins, and veggies depending on what is on sale or I am in the mood for.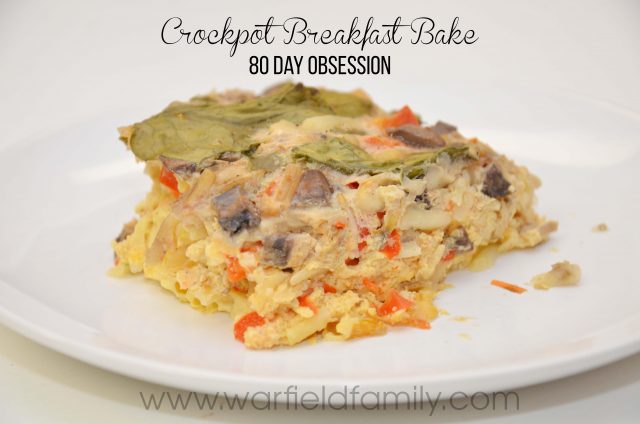 I recently tried this recipe, and I thought it tasted good. Grant was on the fence, he will eat it, but it wasn't his favorite.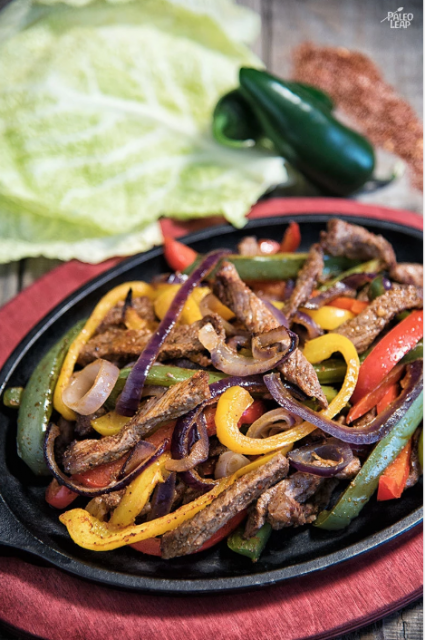 Here is one of our favorite recipes, Fajitas. We will eat them with chicken since it is cheaper, and eat them on a whole wheat tortilla, but you can always use lettuce as a tortilla if you want it no carb.
Desserts
I have a sweet tooth so I tend to save a fruit for the end of the day. If that isn't gonna cut it I have been switching between these two desserts. If you plan to have one of these, make sure that your containers for the day are correct so you have the containers to eat these.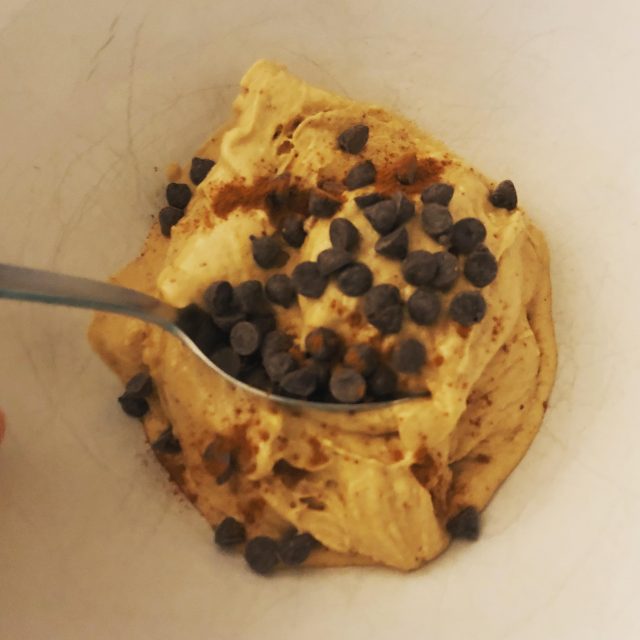 Sometimes I make Chunky Monkey. It is one frozen banana that is ground until smooth in a strong blender. It will take a bit of time and you will need to scrape down the sides, but once it looks like soft serve ice cream add peanut butter, and top with a dash of cinnamon and a few mini chocolate chips. It is really really good. I have seen others make this ice cream as a base and add in just fruits to make it taste more like a sorbet. I hope you enjoy.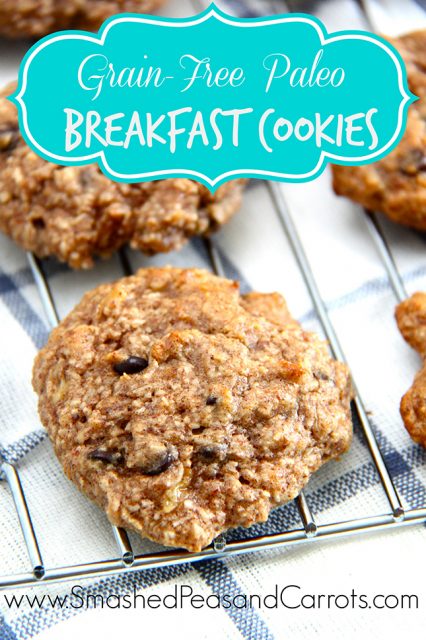 I make these even when I'm not watching what I eat, but these happen to work here too. The recipe calls for a lot of shredded unsweetened coconut, but you could sub some of that with oatmeal, but then you would need to change the containers which would include some yellow container.
Following this recipe how it is written on the blog, it makes 18-28 cookies.(I got 28 with a medium cookie scoop.) You can eat between 4-6 cookies as one serving. You will need to divide how many cookies you get by 4 to see how many you can eat per serving. Per serving you use 1/4 Purple container, 1 Orange container, 2 Teaspoons, 1/2 Blue container, and an 1/8 red container.
I hope your week is going well, please let me know if you have any questions!