Grant and I like fish,but sometimes coming up with different ways of eating it gets hard, here is a way I randomly came up with while combing the fridge. I hope you enjoy it! It was very delicious, Grant said he felt like he was eating chicken so I am sure it would be great on chicken if you don't like fish.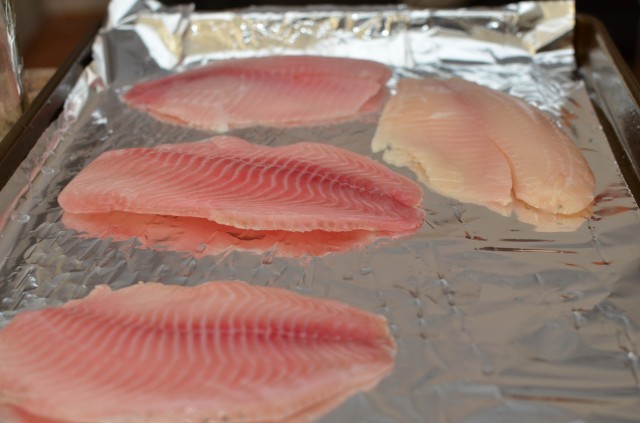 Start with your tilapia filets and put on a greased baking dish or greased foil.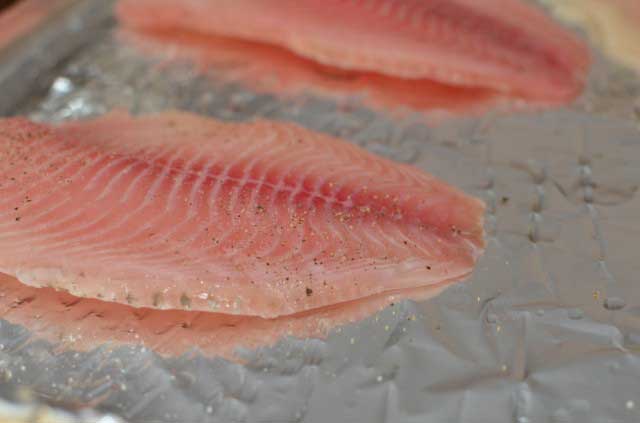 Salt and pepper those puppies then bake until cooked. I baked them at 350F for 20 mins.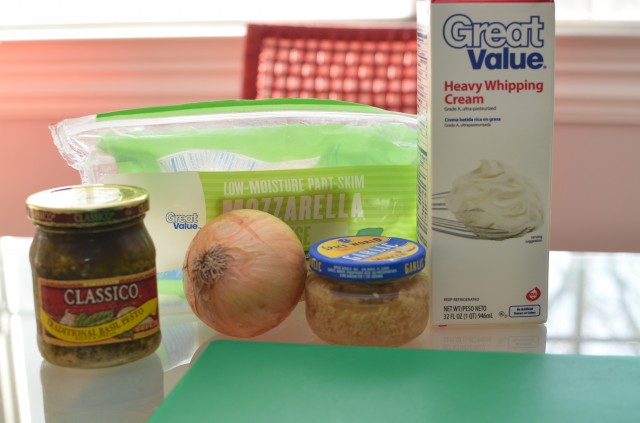 While the fish is cooking lets start the sauce by gathering your ingredients; I love the classico pesto so that is what I used, but  you could always make your own.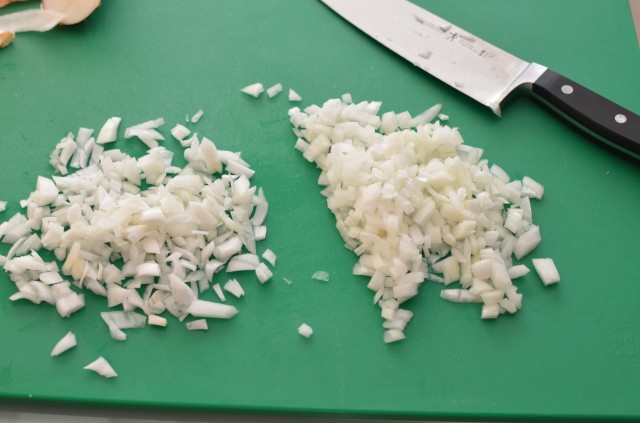 Chop the onion, my onion was bigger than I was intending, so I only used half of the onion.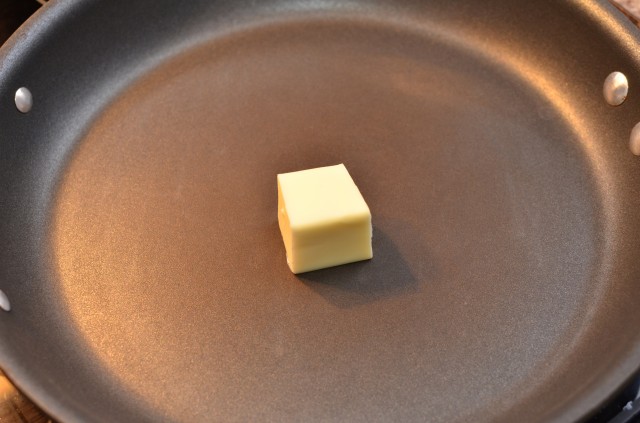 I used 2 Tablespoons of butter, but you can use any fat you want.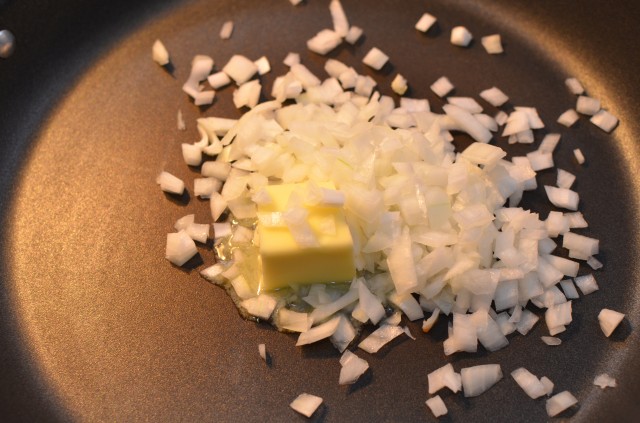 Add the onions.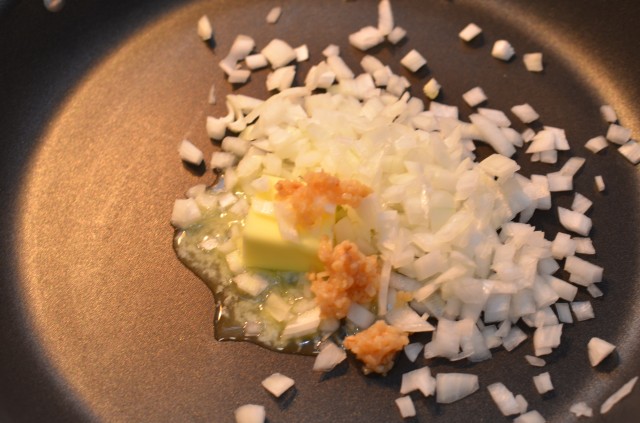 Add the garlic to a pan.
Mix up and cook until the onions are transparent.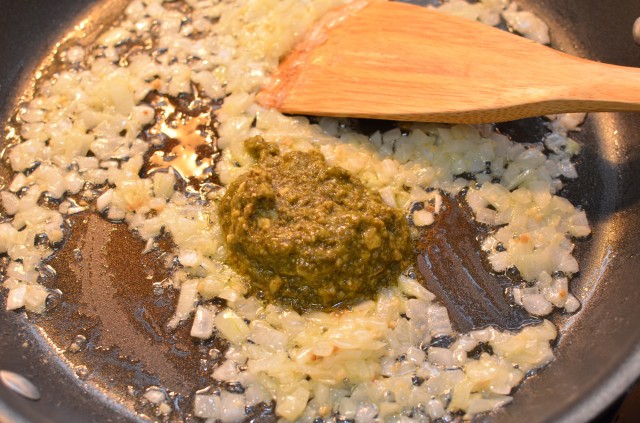 Add pesto, I added 1/4 cup since that was the serving size on the jar.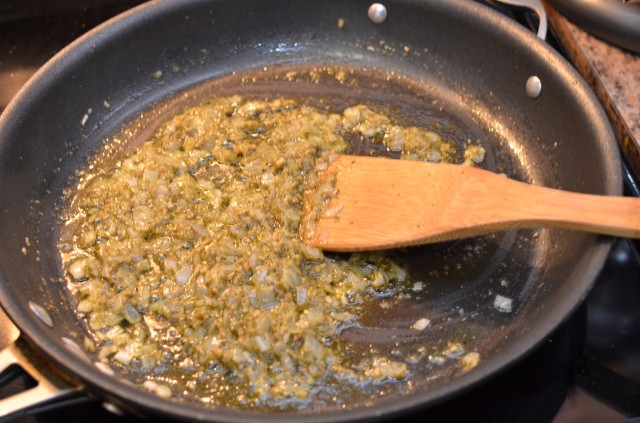 Mix well and let it start heating everything up.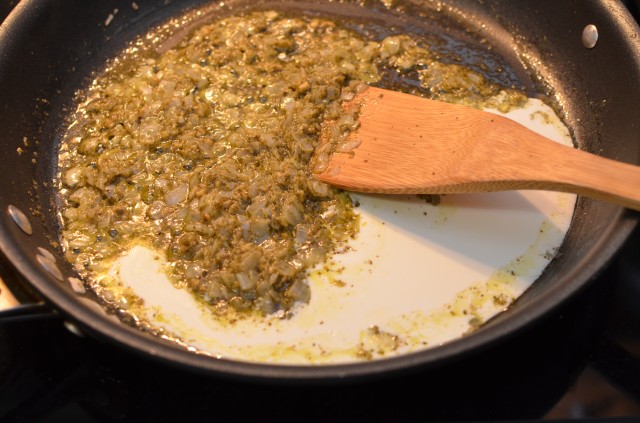 Add as much whipping cream as you want, I just splashed some in and kept adding more,but I am going to estimate I added around half a cup.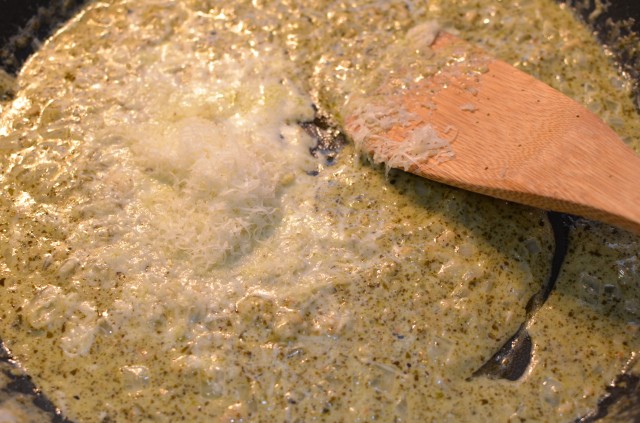 Mix up well and add whatever types of cheese you want;I mainly had mozzarella so that is what I added, but parmesan would be amazing if added.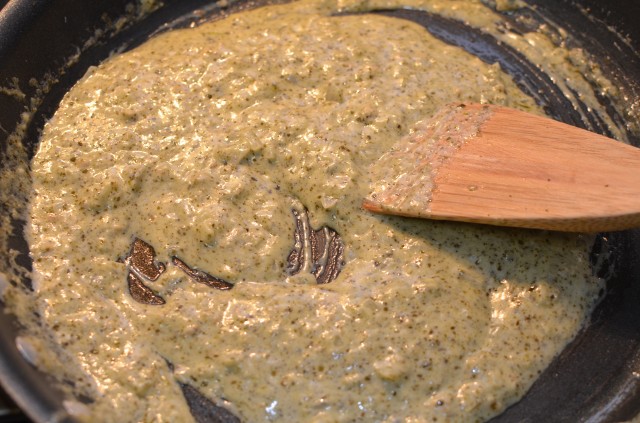 Mix up, taste and see if it is missing salt or pepper, and then set it to low until the fish is done.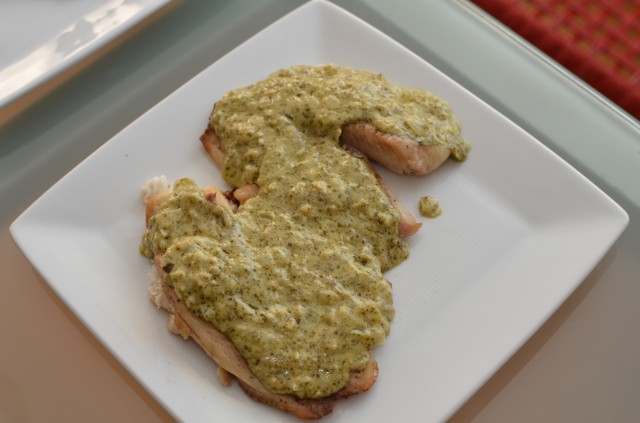 Once the fish is done, top the fillets with the sauce.
The recipe above covered four fillets;I considered two fillets covered in sauce as one serving size.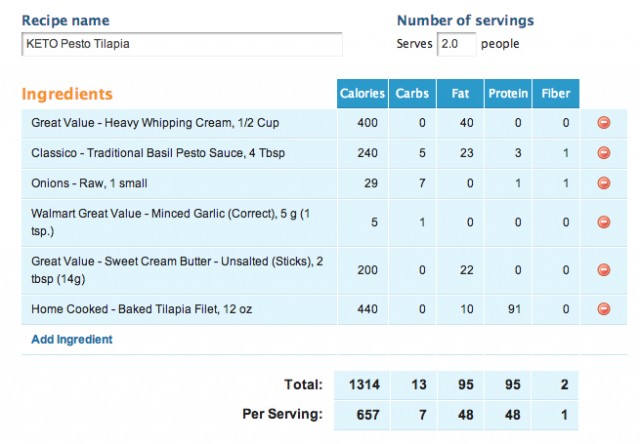 I hope this helps from myfitnesspal. I hope you enjoy this recipe! We liked it, and I will be making it again soon.