This year Grant and I were invited to Kira and Andrew's house for Thanksgiving. This was wonderful for us because it is a short drive for us, and Simon and Sarah came up and over from South Carolina to be there too. It was a pretty relaxed time which was wonderful, but I am sorry if some of these pictures are repeats since everyone beat me to posting about Thanksgiving which isn't hard to do considering it is almost Christmas.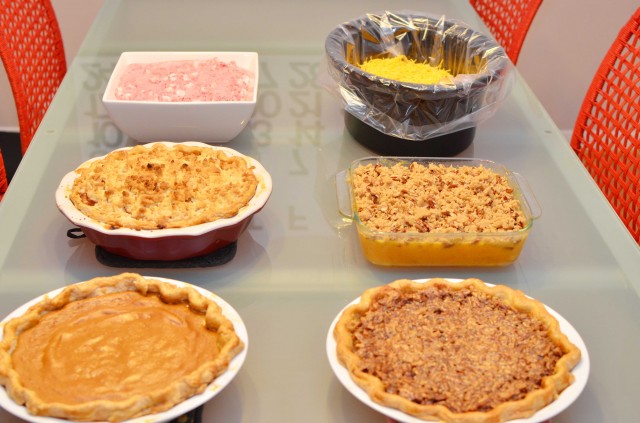 Kira, Sarah, and I all enjoy cooking and baking so it was so nice to have split up all of the different dishes that we wanted to have. Above are all of the things that I made for our Shin Dig. I lucked out because all of my things could be made the day before. So, I cooked and baked and cleaned all day Wednesday, and later that evening we piled everything into the car and drove to Nashville.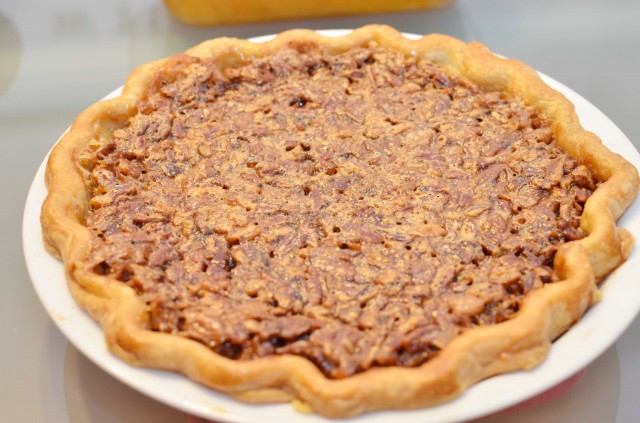 These pies turned out a lot prettier than some of my others. Here is the Spiked Chocolate Pecan Pie that I made.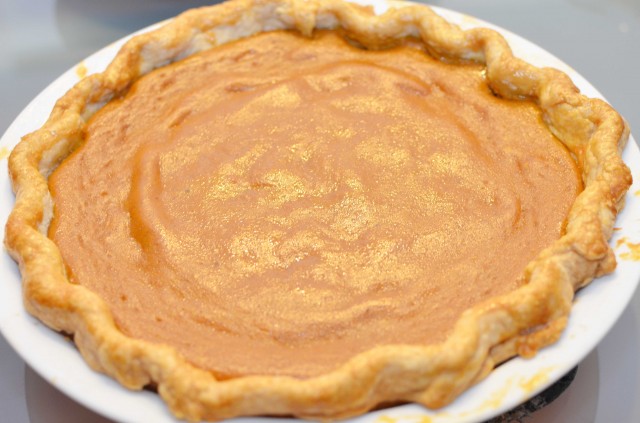 I used to make the Better Homes and Garden's Pumpkin Pie recipe,but it always annoyed me how there was always extra filling left over. Also, Grant preferred THIS recipe since it isn't as "spicy" tasting and it is so much easier with less ingredients. Just an FYI Aldi actually sells a 15 oz. can of pumpkin rather than the larger sizes.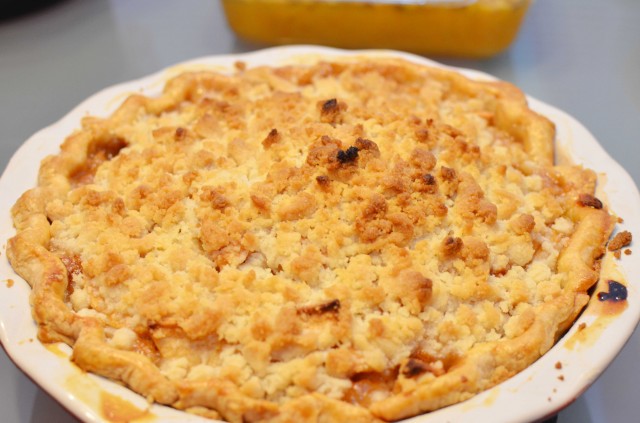 My Apple Crumb Pie which was also very tasty.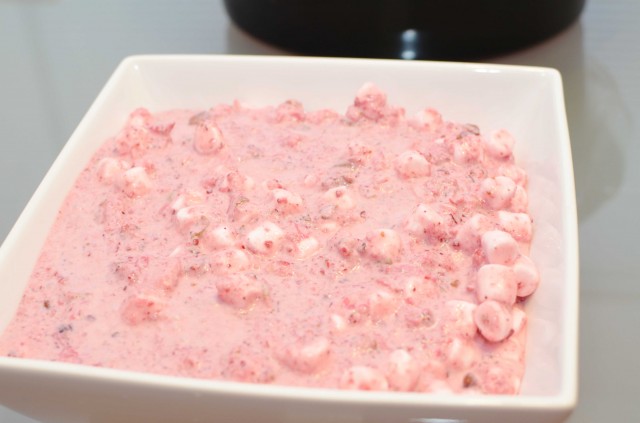 Then I made Cranberry Fluff which I will be posting the recipe later this or next mont since I finally took step by step pictures to make it.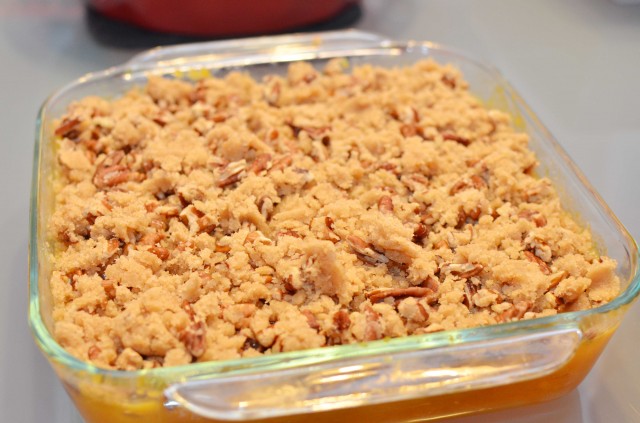 I made my Aunt Terri's Sweet Potato Casserole which was soo yummy. I made it with fresh sweet potatoes this year rather than canned which I used as a child, and man just boiled sweet potatoes are so delicious.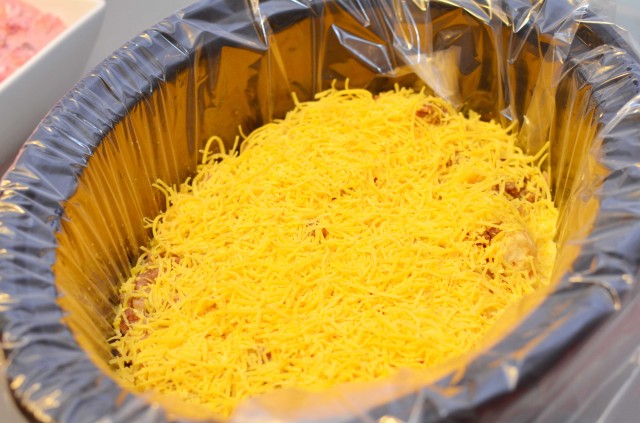 I made Breakfast Casserole for Thanksgiving Morning so we would all have breakfast, but not have to do much work for it. I got this recipe from Tanya, who got it from her friend Myra,but I actually make it in the crockpot. I will be posting the recipe later too.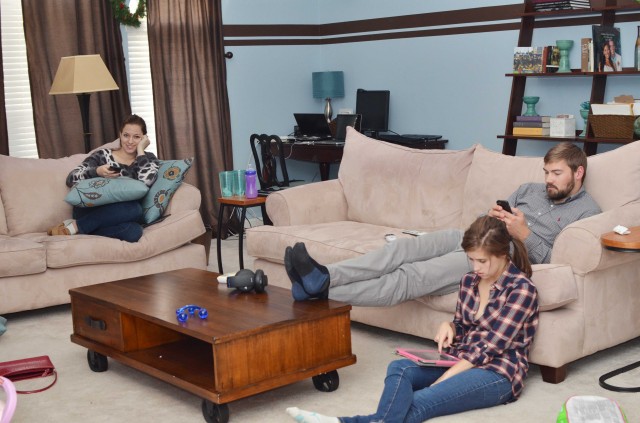 Just hanging out before the food is done. Everything was in the oven, being prepared, or already done.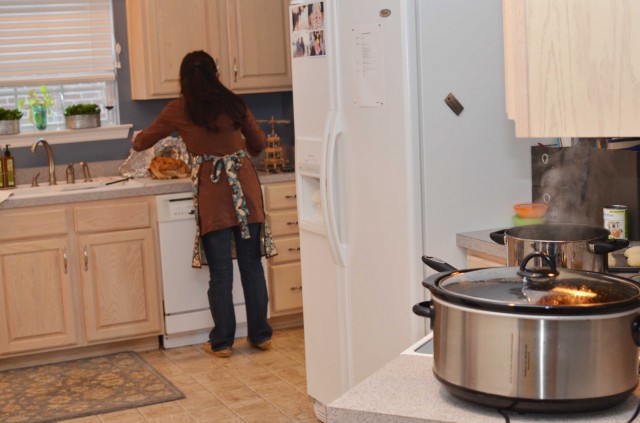 Kira working on her dishes.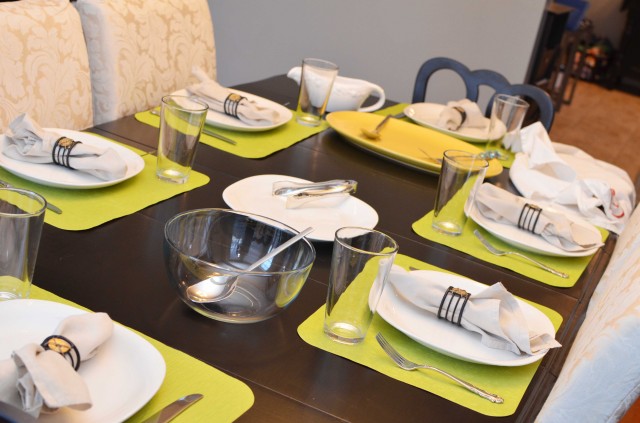 The start of the table.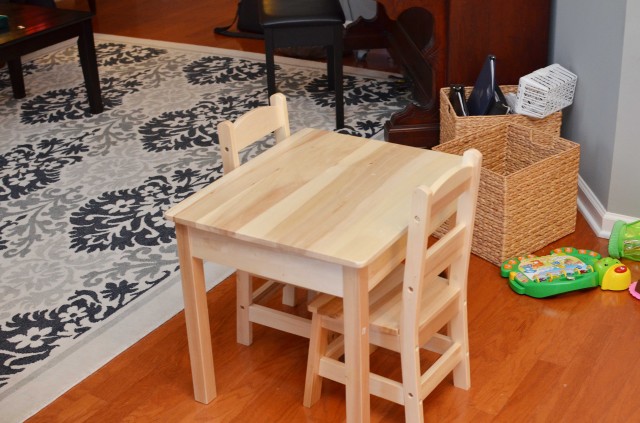 Alana uses a small table at daycare, so Kira and Andrew got her one. She uses it for her snacks.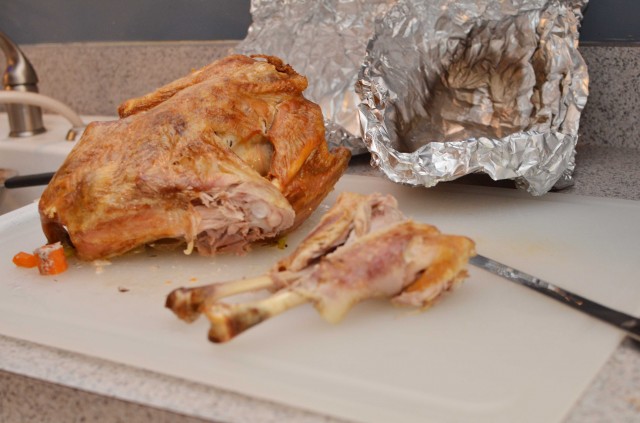 Kira made the Turkey, and boy was it amazing and not dry at all!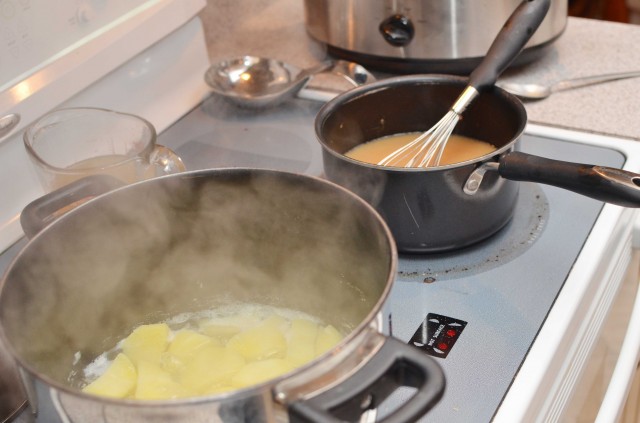 Kira also made the mashed potatoes and gravy.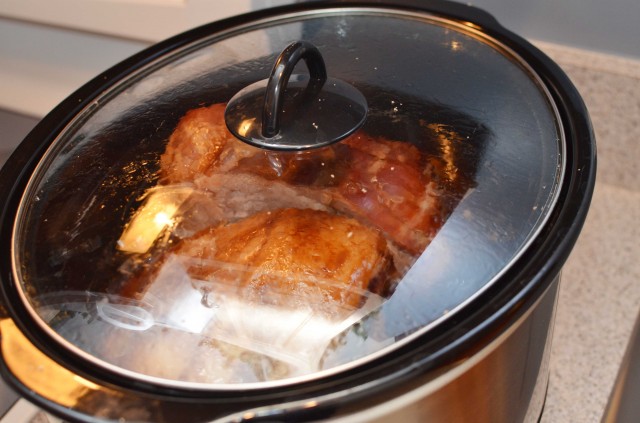 She also made ham… I guess we all like a big selection of food.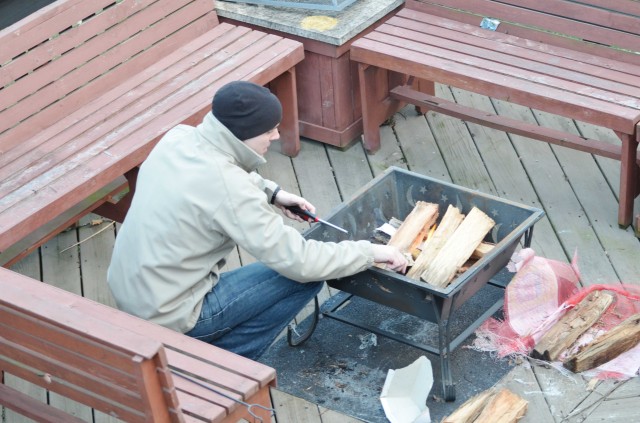 While Kira was busy, Andrew made a fire outside on their deck.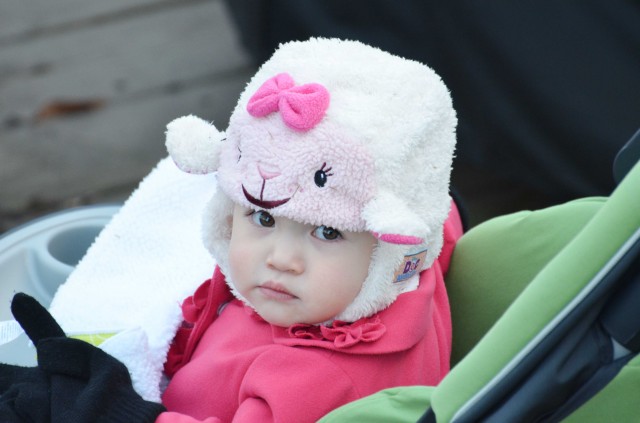 Alana loves being outside and wearing hats. She would bring them to us to put on her.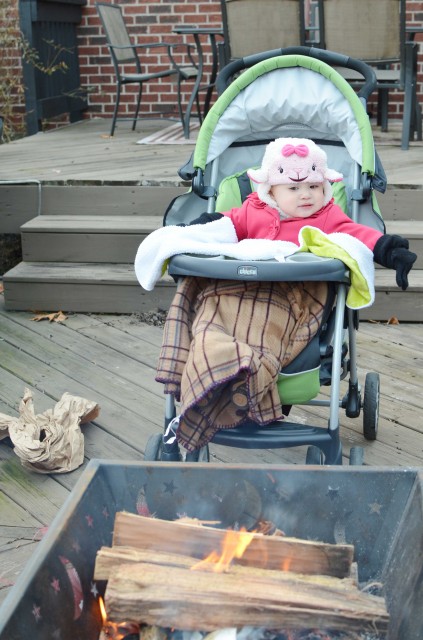 All warm and cozy and watching the fire thanks to her papa.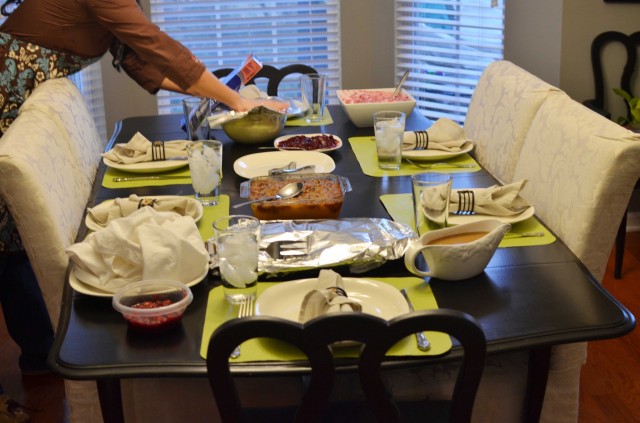 The spread getting bigger.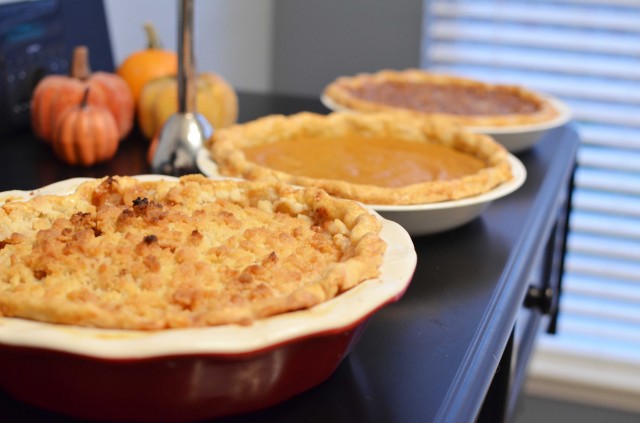 Desserts.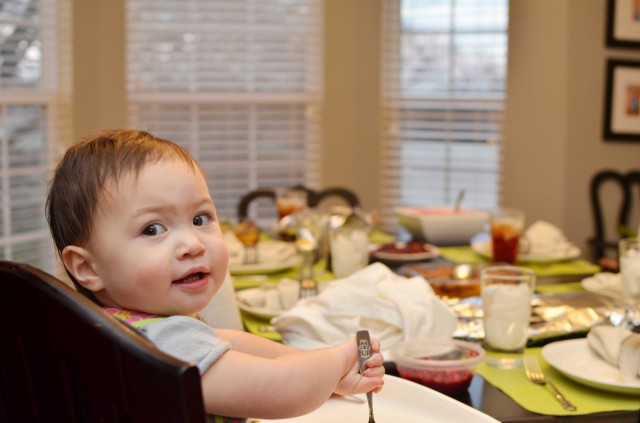 Being outside is hard work, so Alana was ready to eat.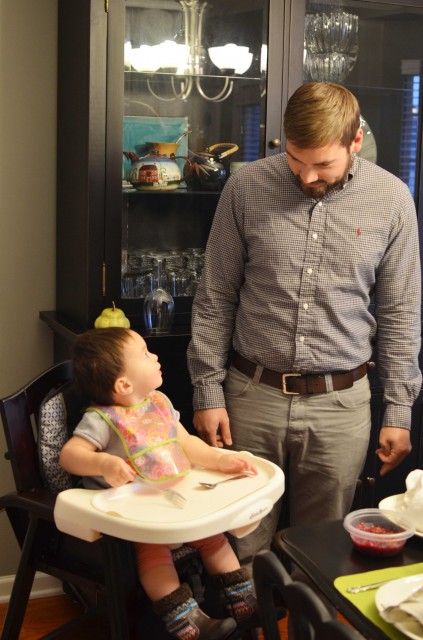 Alana was fascinated with Simon and his beard.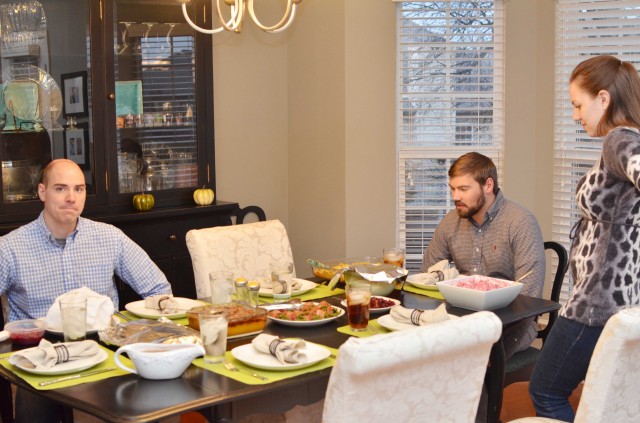 Sitting down to eat.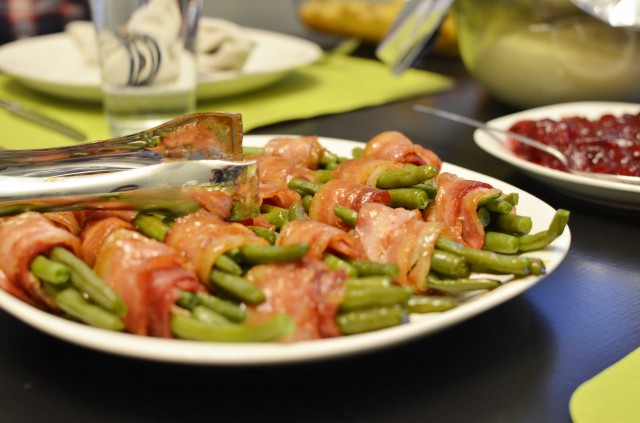 Sarah made these green bean bundles which are amazing as well as the cranberry sauce. She also makes the most amazing cornbread stuffing too. For some reason, we didn't get a picture of this, but I even asked her to make it since it is my favorite stuffing recipe thus far.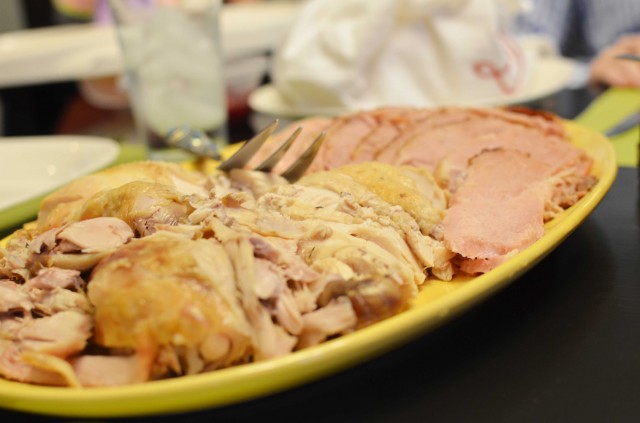 The ham and turkey all ready.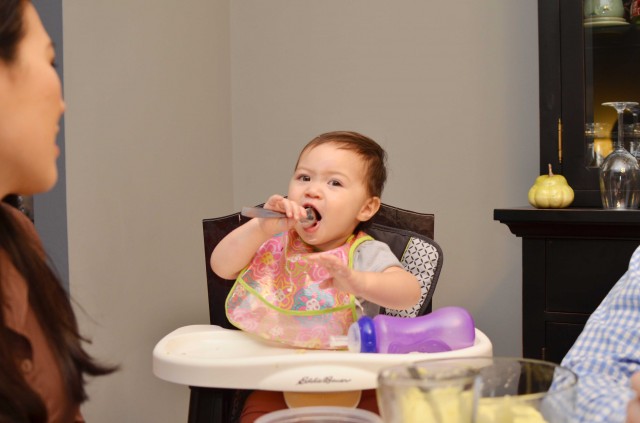 Alana just like her cousin Jonas liked the cranberry fluff.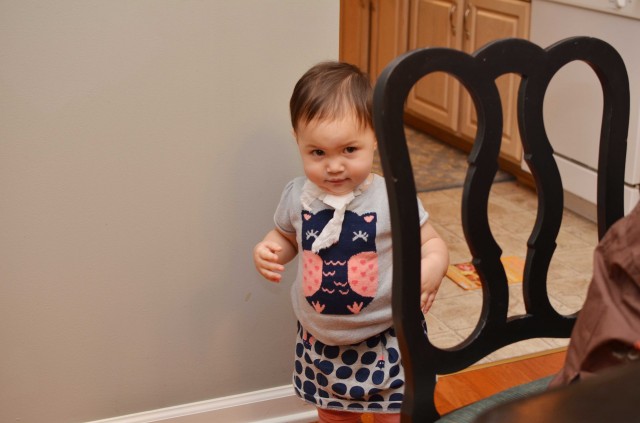 Afterwards, she entertained us all with putting wipes under her chin and walking around.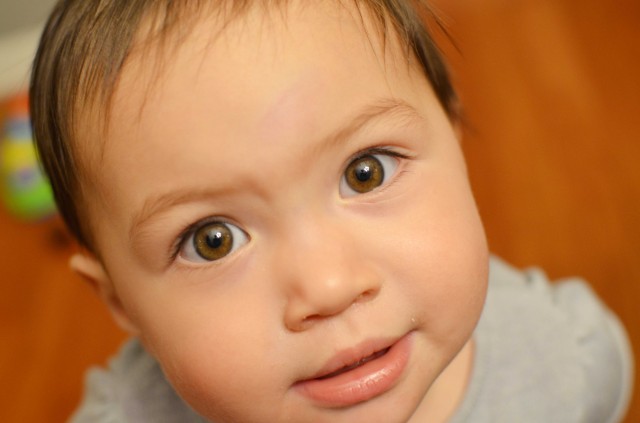 Fascinated by Grant and the camera he kept using.
Playing with the wipes int he Kitchen while we still talked and ate.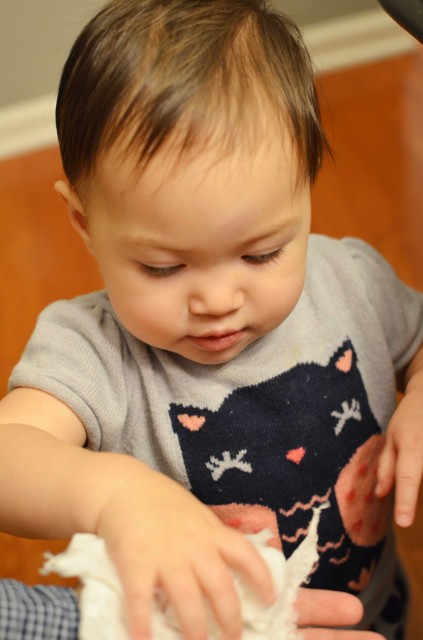 Giving them to Grant, then taking them back.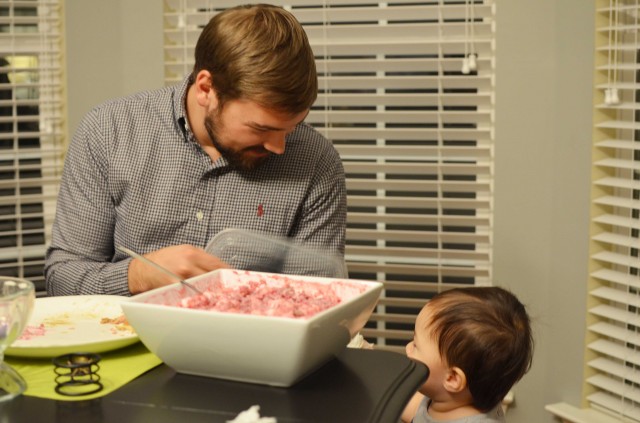 Then it was Simon's turn.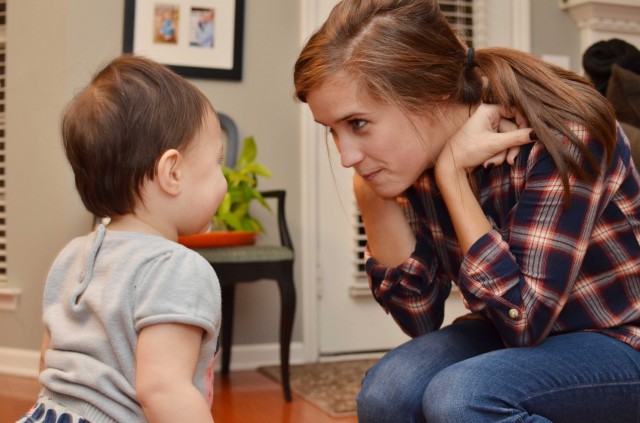 Such a cute picture of Sarah and Alana. Sarah is so great with kids and always know what to say and how to entertain them.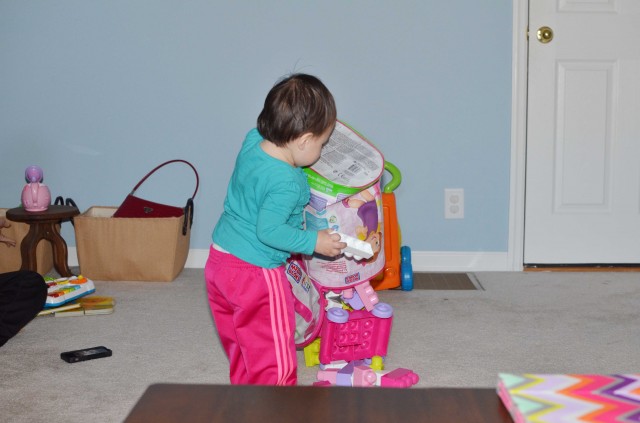 The next day she wore a cute pink track suit that I'm sure Kira will blog about sometime,but she is missing her matching jacket here. She had some duplo play time.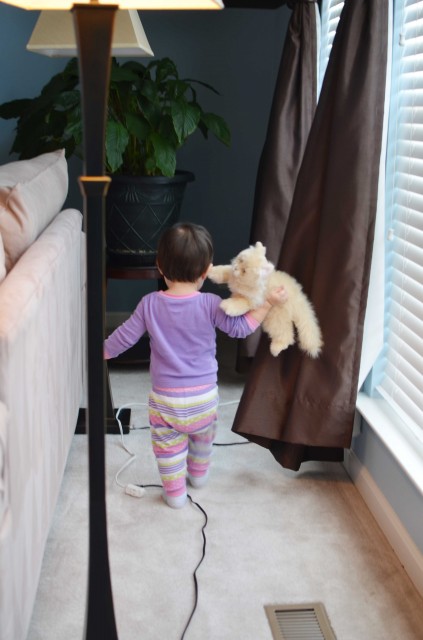 Alana likes cats so here you can see her with her toy kitty.
We also played different games on this trip. Talked about baby names since Grant and I aren't making much progress with girls names yet. Simon, Sarah, and Andrew went to the shooting range the day after Thanksgiving. I heard they had a lot of fun. Kira and Sarah also decorated some sugar cookies that turned out really pretty and tasty as well. Simon and Sarah also bought a house (Congrats) so it was fun looking at the pictures and hearing of their plans to change and update things. I know they will do an awesome job, and it seems they found an amazing first house. I know we did a lot more stuff that was a ton of fun,but I honestly can't remember. (I blame pregnancy.) Thank you Kira and Andrew for hosting again this year, and for letting us all be a part of it. Thanks Simon and Sarah for driving so far so that we could see you guys.