This year we were invited to a pumpkin carving competition at a friends house which we decided to attend. Grant had to work on Halloween late as well as the day before, so we couldn't attend our church's Trunk or Treat, but I'm hoping next year we can.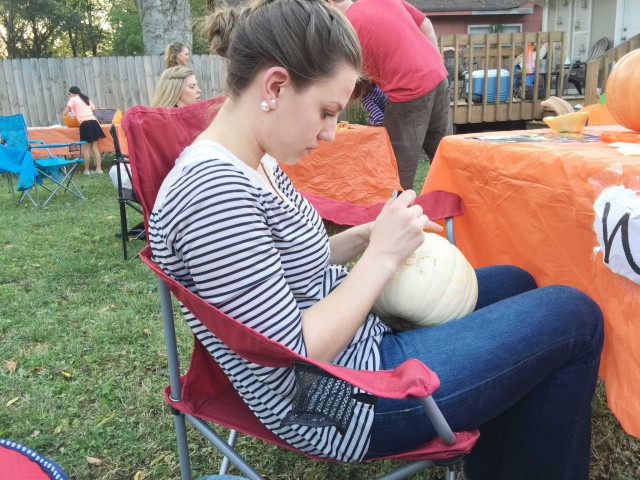 We didn't realize how much people cared about the competition portion,but Grant and I just had a fun time. He decided not to carve,but just to core out his pumpkin for when I wanted to carve it later. I ended up never carving it,but that is okay.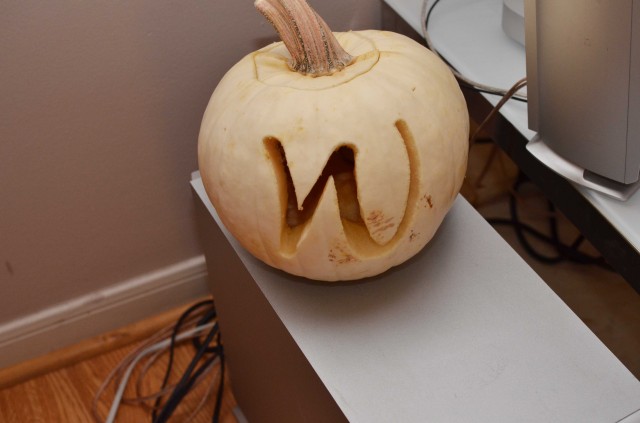 I just did a "w" in a fun font for our pumpkin.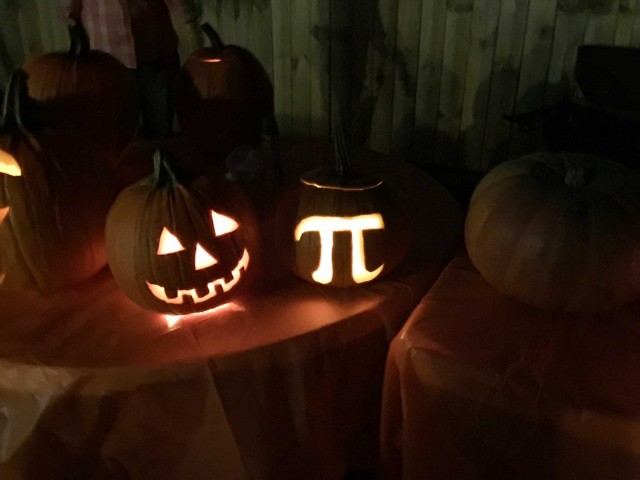 The Pumpkin Pie was my favorite.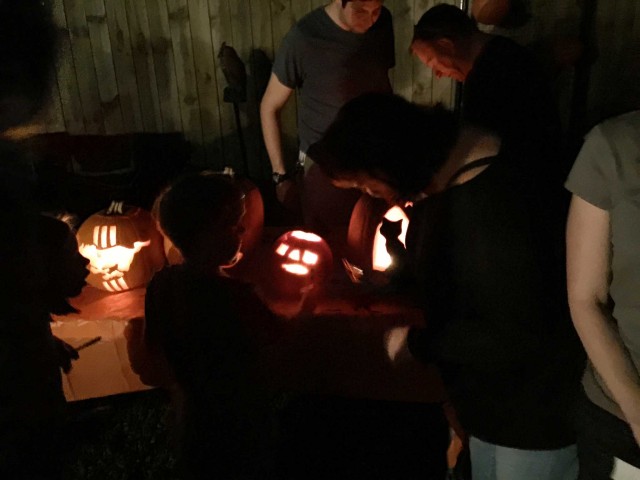 Some of the other pumpkins that were carved.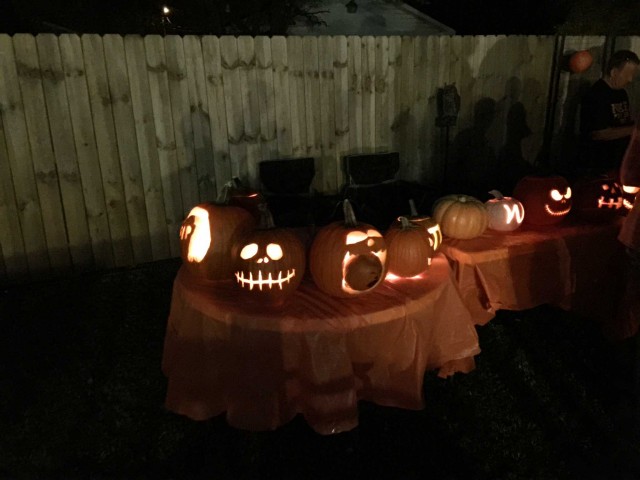 The Mustang was the winning pumpkin. Huntsville has a LOT of republicans in it, so the guy who carved that claimed he chose it because he was hoping for more votes.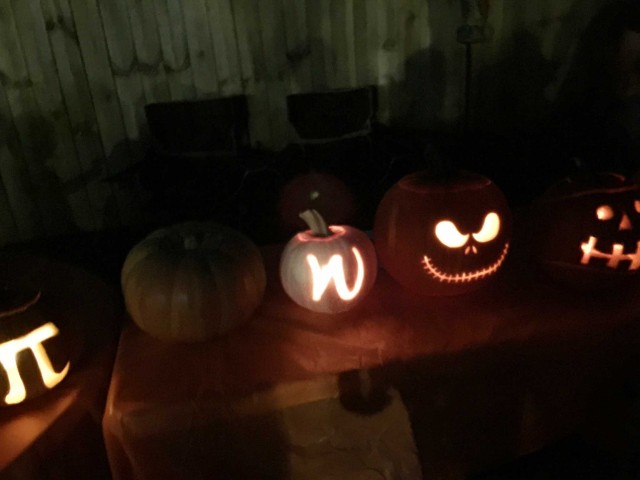 We actually got a vote for our pumpkin,but someone labeled it as the George W pumpkin… not what I was going for lol.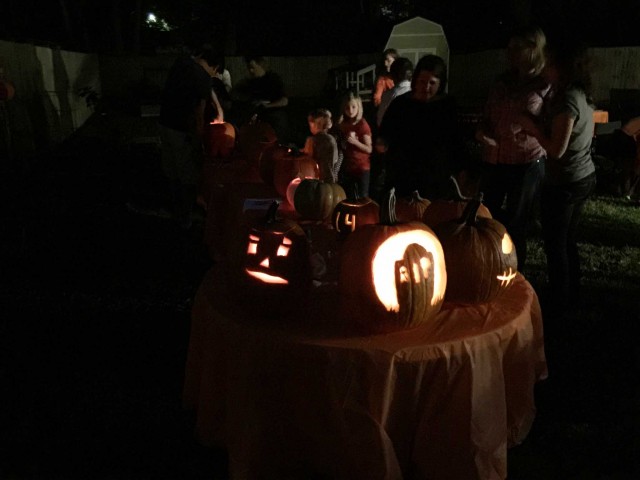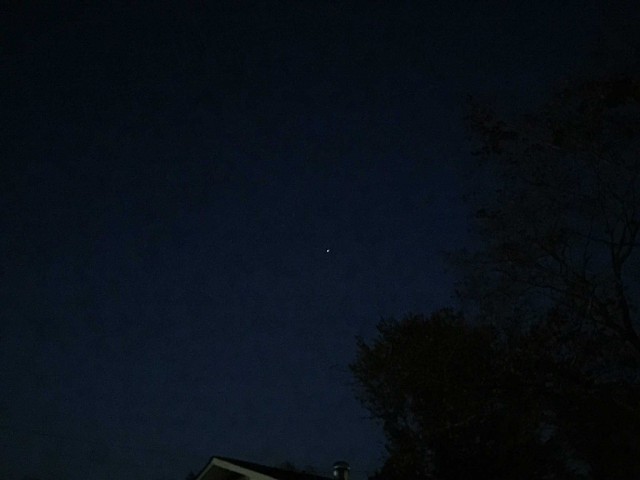 A picture of the space station that we could see that night.
I hope you had a great halloween.