This last weekend, we went to Grant's Family Reunion in North Carolina from Friday through Sunday morning. It was a wonderful visit, and it was so nice to finally get to see all of his Mom, Sister, Brother-in-Law,  Aunts, Uncles, and Cousins again. Most of the menu was already planned since everyone there is a great cook/baker. So, I brought some desserts to add to the celebrations since all the main meals were already covered.  Also, the desserts I made traveled well so that is always a plus. So here is my apple crumb pie that I made the day before our trip.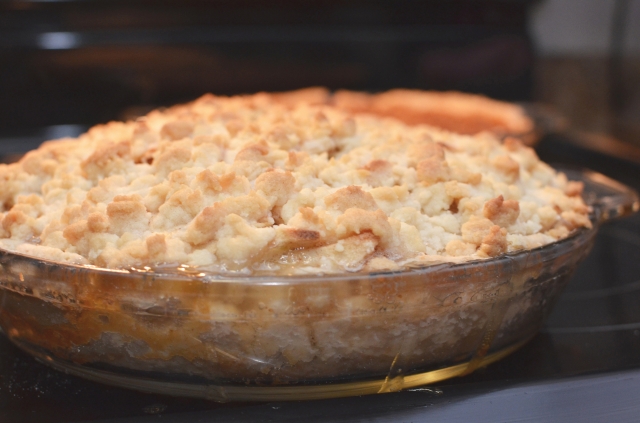 Apple Crumb Pie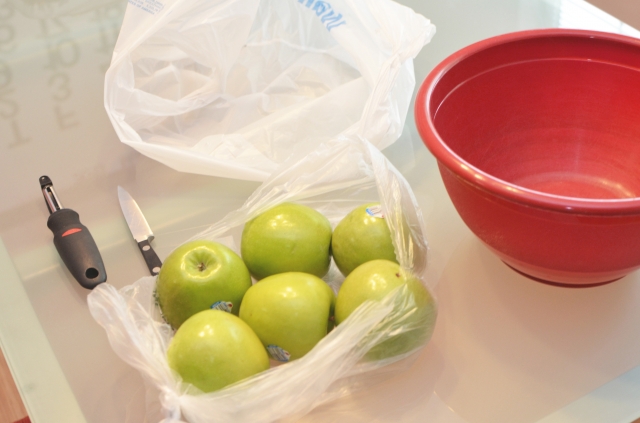 I used 6 Granny Smith apples, the more tart the better!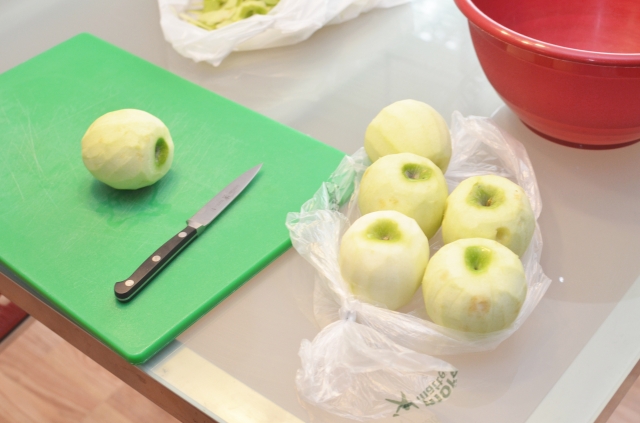 Peel them.
Core them.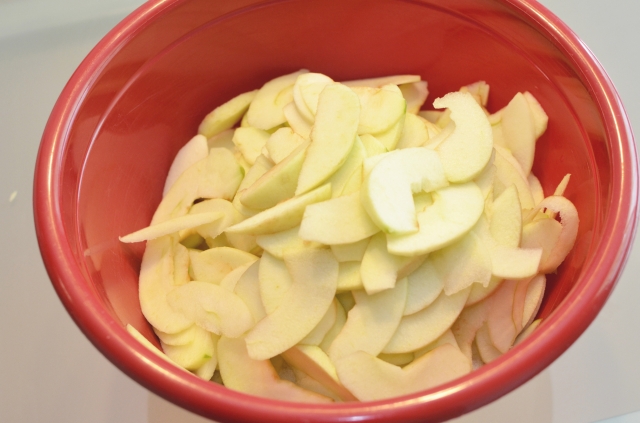 Thinly slice them in your favorite large bowl.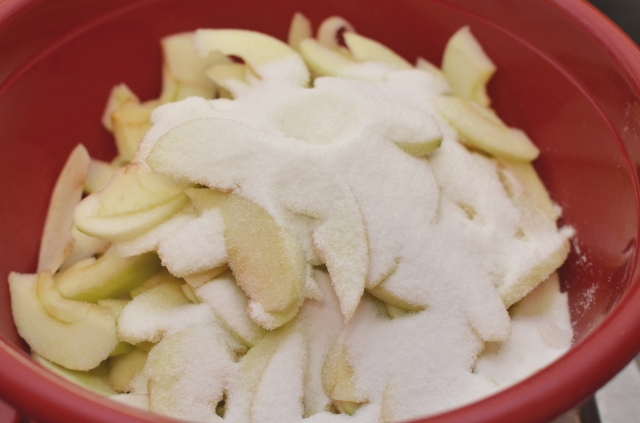 Add Sugar.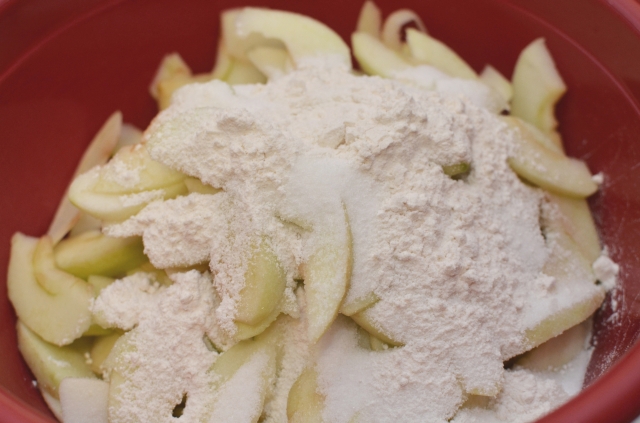 Add flour and salt.
Add cinnamon, nutmeg, and a splash of lemon juice.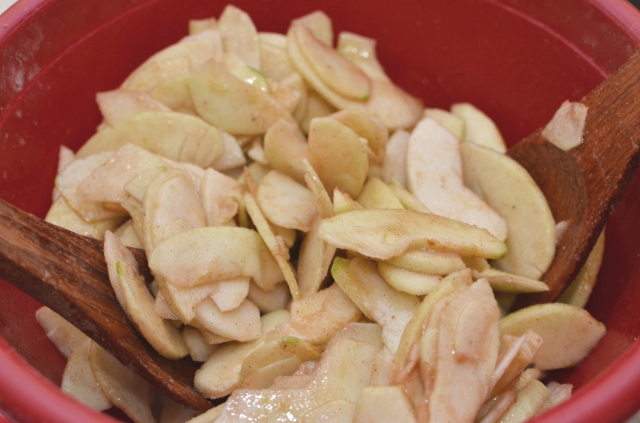 Mix well and let sit while making the crumb topping.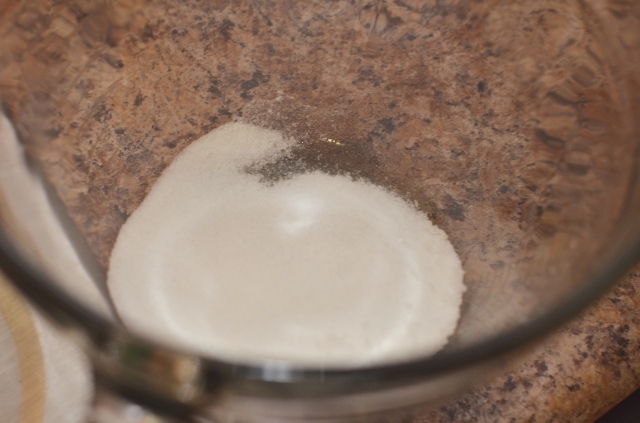 In a separate container/bowl, add the sugar for the topping.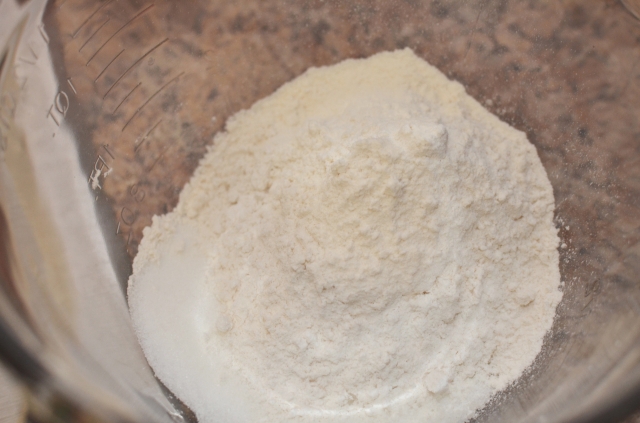 Add flour.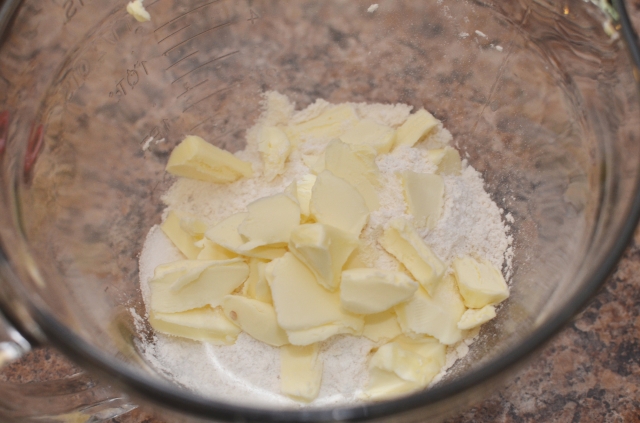 Add chopped butter.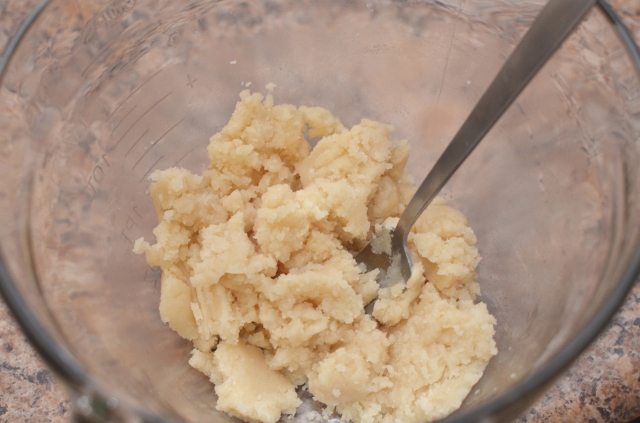 Mix with a fork until it starts to be more crumbly.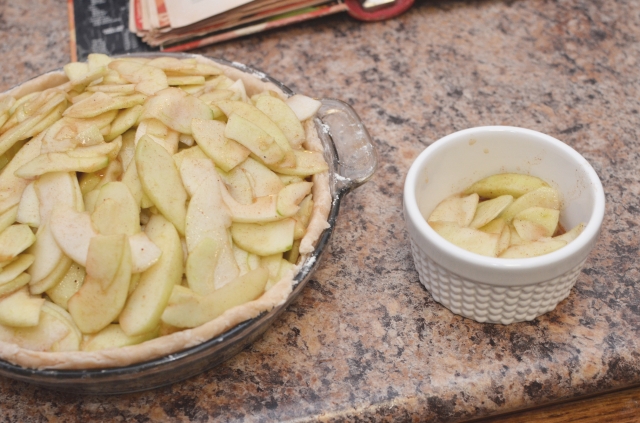 Add the apples to the pie crust, they will form a mound which is fine, and I always tend to have too much so I always make a mini pie in a ramkin.
Top with crumbs.
Jessica's Apple Crumb Pie Recipe (adapted from 3rd/4th edition better homes and gardens cookbook)
Apple Filling:
6 to 8 tart apples, pared, cored,peeled, and thinly sliced
1 cup of sugar
2 tablespoons all-purpose flour
1 teaspoon ground cinnamon
dash of ground nutmeg
splash of lemon juice
Crumb Topping:
3/4 cup all- purpose flour
6 tablespoons butter
1/2 cup of sugar
9″ unbaked pie crust. (For Recipe Click HERE)
Combine sugar, flour, spices, lemon juice, and salt with the apples. Mix well and let sit. Mix together crumb topping ingredients with pastry blender or fork in a separate bowl.  Place apple mixture into pie crust. Crumble or spoon crumb mixture over apples until covered completely. Bake at 400 degrees for 50 minutes. Cover with foil for end of baking if the crumb portion is getting too dark.