Here is one of the other desserts that I made for the family reunion this last weekend. I have never been a fan of pecan pie, but this recipe for a chocolate spiked pecan pie is very good.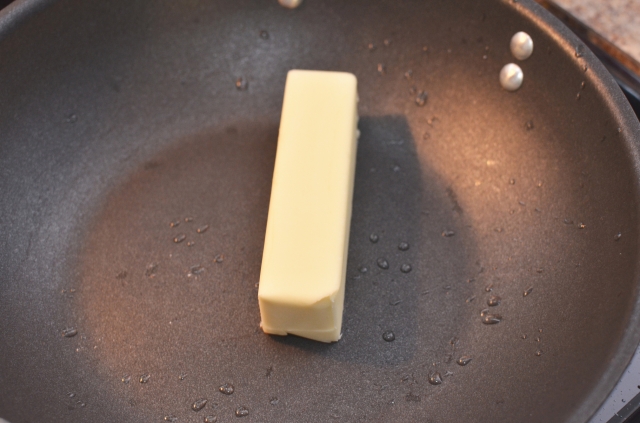 Start with butter in the skillet or pan.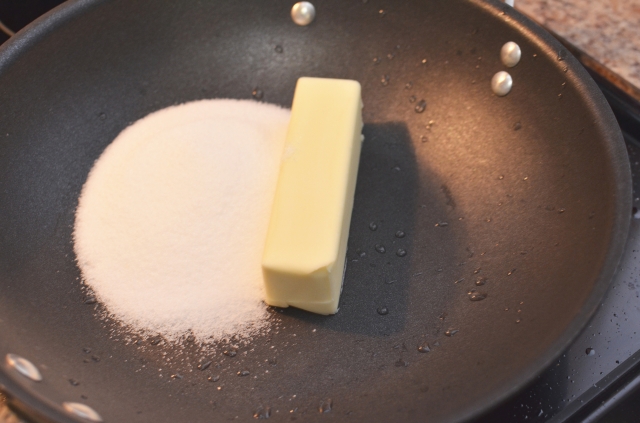 Then add the white sugar.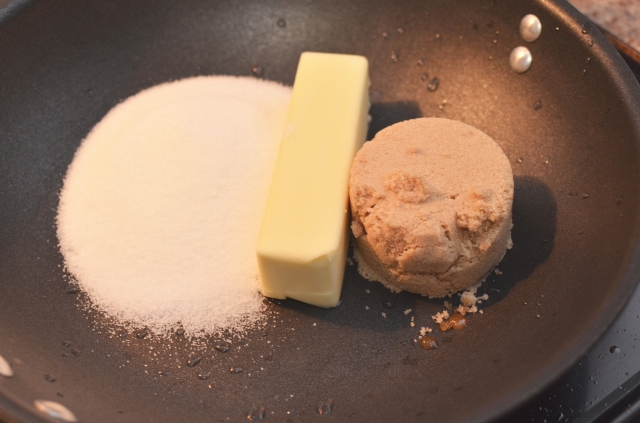 Add the brown sugar.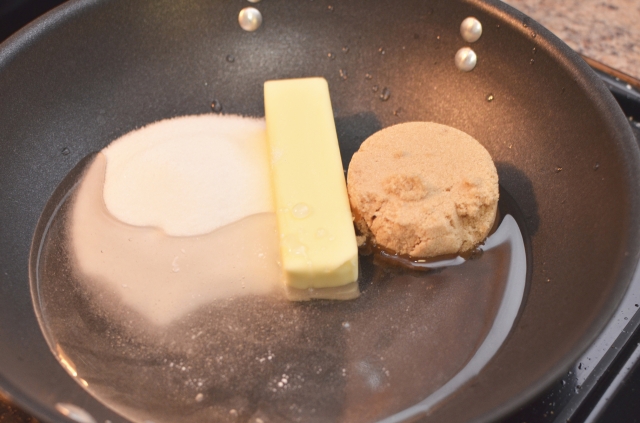 Then add the Karo Syrup.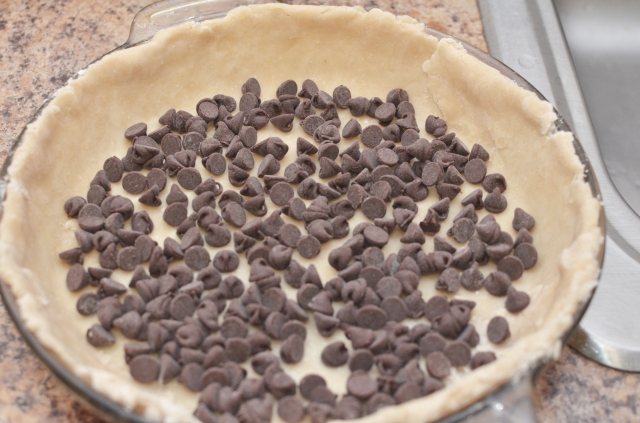 Then take an uncooked pie shell and add a layer of chocolate chips on the bottom. For pie crust recipe click HERE!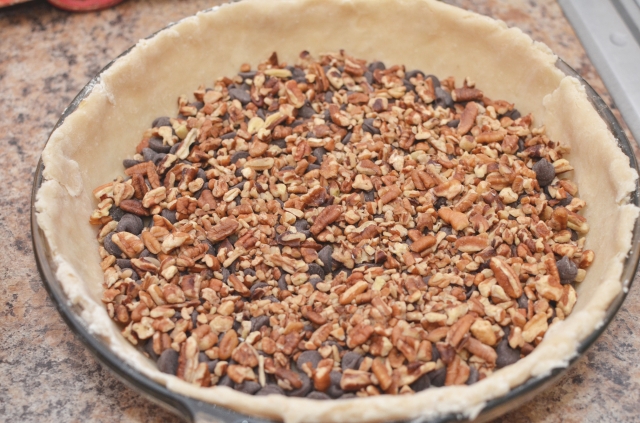 Then add a cup of chopped pecans on top of that. I prefer them chopped because it makes cutting the pie a lot easier.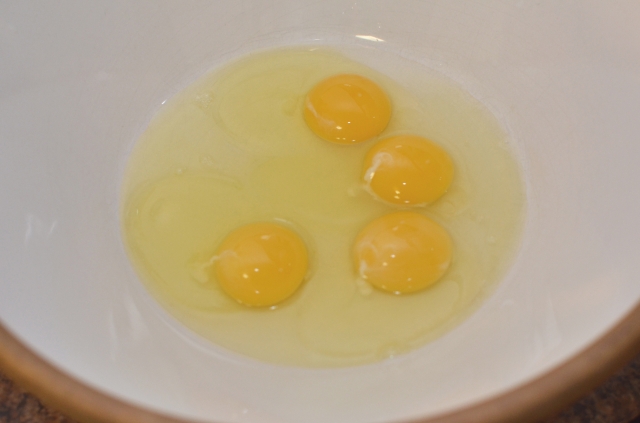 In a separate bowl, add eggs.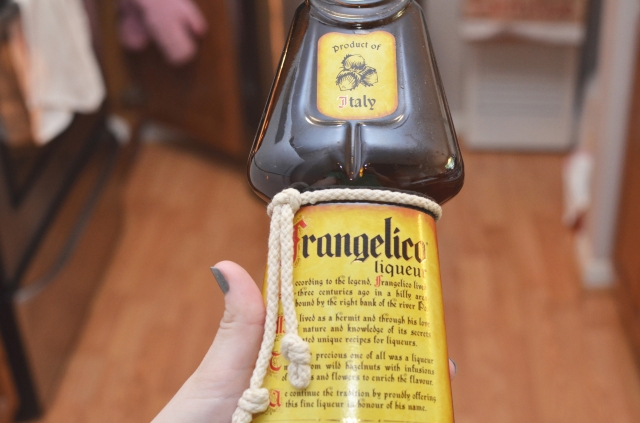 I prefer to use Frangelico which is a hazelnut liquor of Kahlua, but you can do what you prefer.
Add Frangelico, vanilla extract, and the salt to the eggs.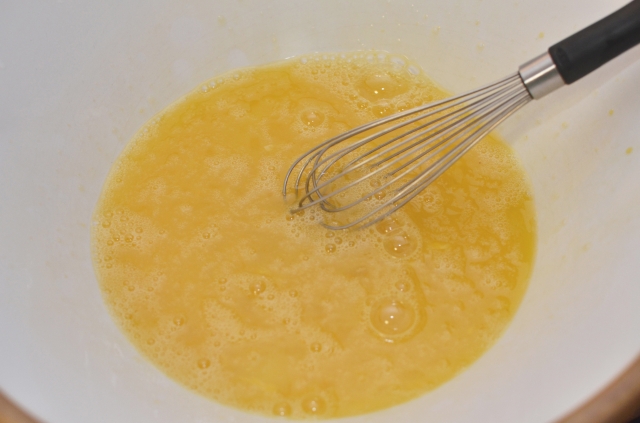 Beat the egg mixture.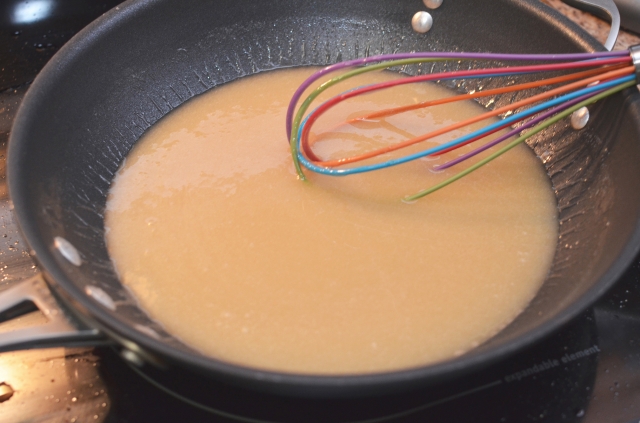 Once everything is melted in the skillet turn it off and let it start to cool.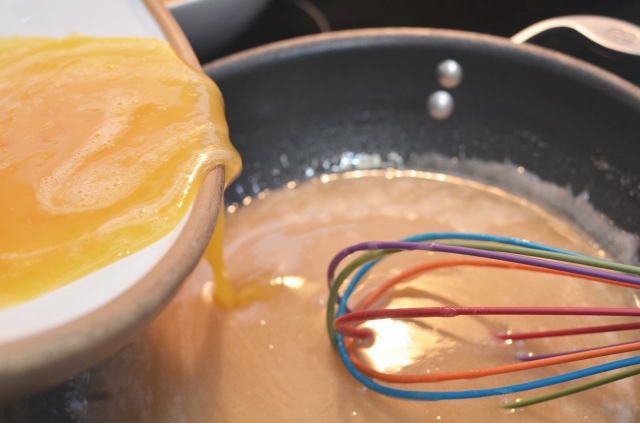 Slowly add in the egg mixture to the sugar/butter mixture while stirring.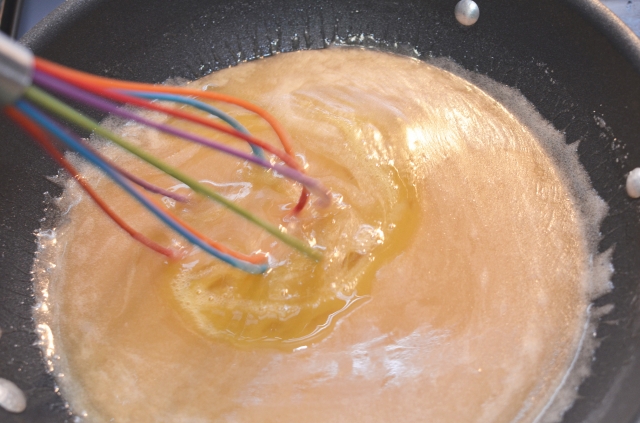 Make sure to keep stirring so the egg doesn't get cooked in the mixture… that would be gross.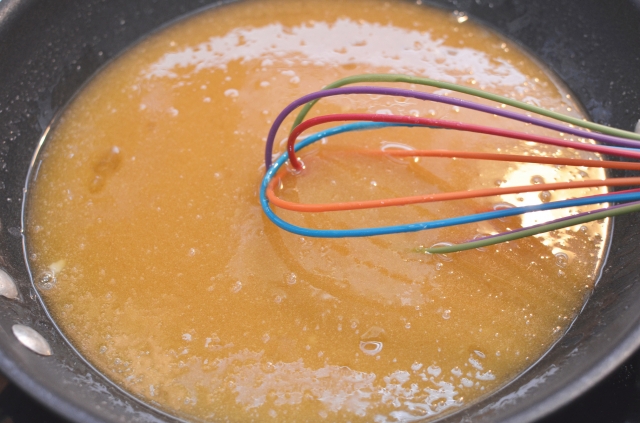 Once combined, get ready to add it to the pie shell.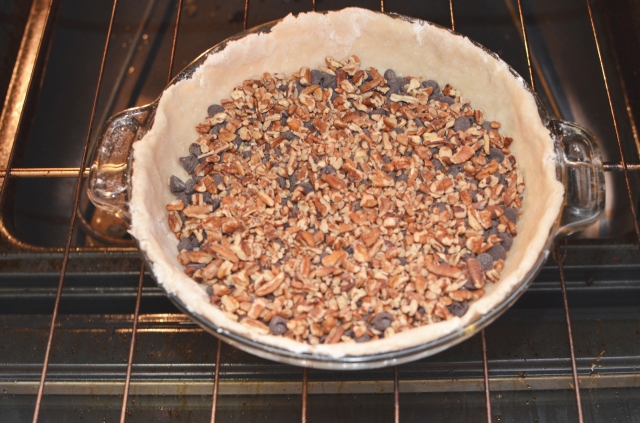 I prefer to place the pie shell on a slightly pulled out oven tray before pouring in the mixture.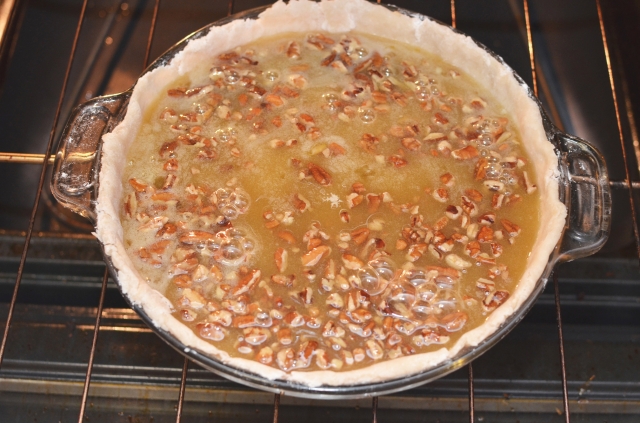 Then slowly push it into the oven which lowers the amount of spills.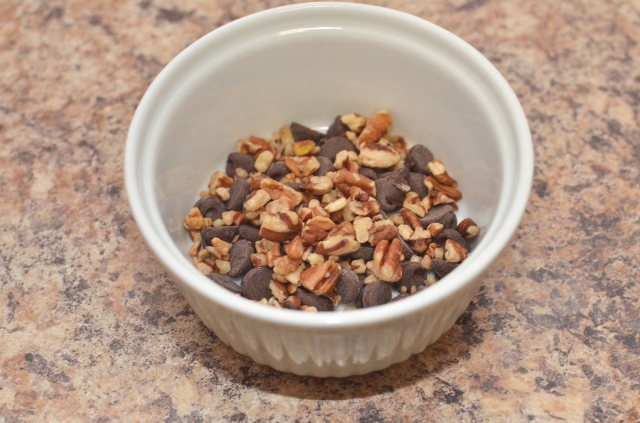 I always have extra filling, so I just place a handful of chocolate chips and pecans at the bottom of a ramekin.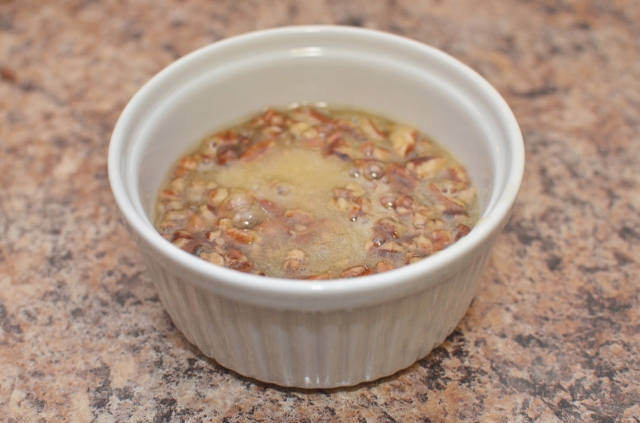 Pour the rest of the filling in, and place in the oven for the same amount of time and temp.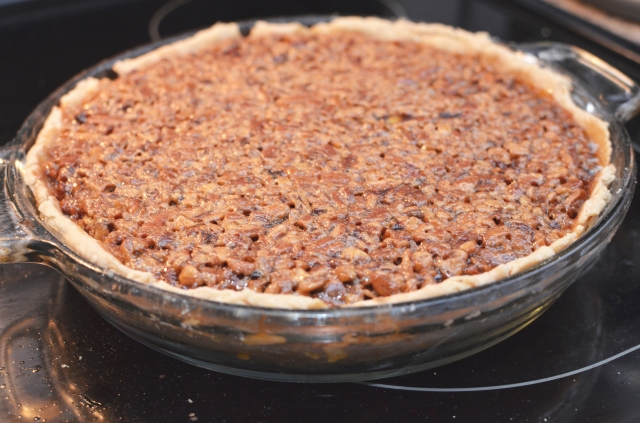 It is finished when you give it a slight shake and it isn't slouchy, there will be a slight jiggle.
You can take the little one out a little bit early or not, it is up to you.
Chocolate Spiked Pecan Pie
Ingredients:
1 – 9″ inch pie shell (I used the deep dish pie pan and a small ramekin for excess)
1/2 cup white sugar
1/2 cup brown sugar
1 cup light corn syrup
1/2 cup butter
4 eggs beaten
1/4 cup Frangelico Hazelnut Liquor
1 tsp vanilla extract
1 tsp salt
6oz semi sweet chocolate chips(I just cover the bottom of the pie crust till there is one small layer)
1c chopped pecans(lay on top of chocolate chips and then pour mixture on top)
1. Preheat oven to 325 degrees
2. In a saucepan, combine sugars, corn syrup, and butter. Cook over medium heat, stirring constantly, until everything melts and is dissolved. Turn off the heat and let cool while assembling the rest.
3. In a large bowl, combine eggs, Frangelico, vanilla and salt. Mix well. Slowly pour in sugar mixture, whisking constantly until combined.
4. Layer dark chocolate chips in bottom of pie shell, then sprinkle the chopped pecans, and pour mixture on top.
5. Bake in preheated oven for 50-55 minutes or until set and golden. *Watch this, because the deep dish pie takes longer than the two regular pies. I will check them by lightly moving the pie pan to see if it is done and doesn't jiggle too much.*
Enjoy!