I love the holiday time especially time with family and all of the yummy food.  I don't enjoy the packing and traveling as much,but in the end it is worth it. Here are some of the things that have been going on lately which have to do with the holidays.
Aldi was selling them, and I bought some to eat at Thanksgiving and Christmas time. They are one of my favorite treats. I also LOVE the Mon Cheri chocolates,but since I'm not drinking due to being pregnant, I figured I would leave these for later.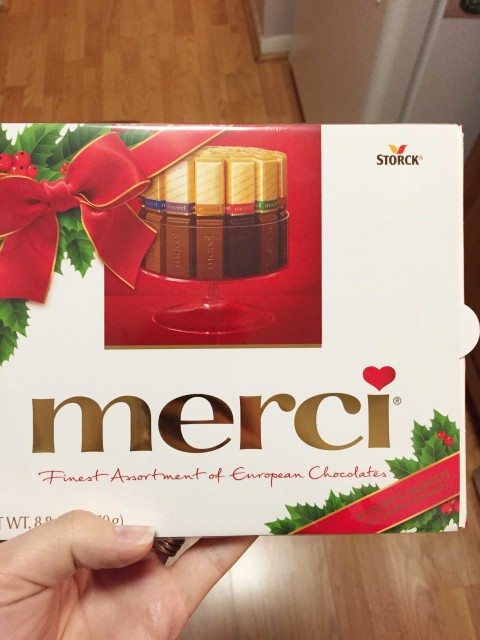 Aldi also had Merci which is good,but I think I like it best for eating with others. It is fun to try all of their different flavors.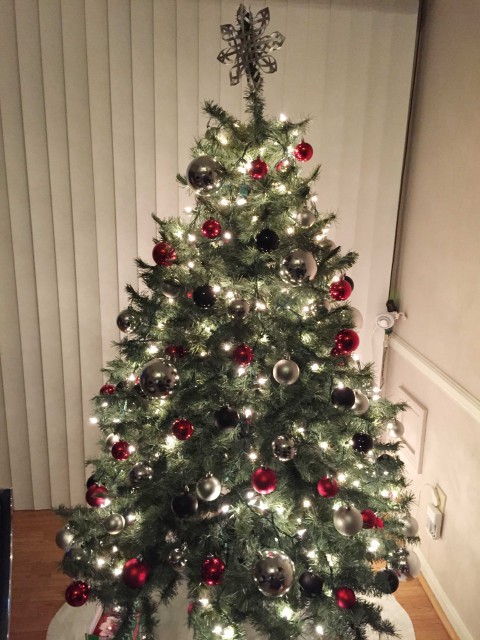 Finally got the tree up with ornaments on it. There are a lot of gifts under it to right now,but in this pictures they can't really be seen.
Since I cannot get to our fireplace, I used the bannister for some last minute additions.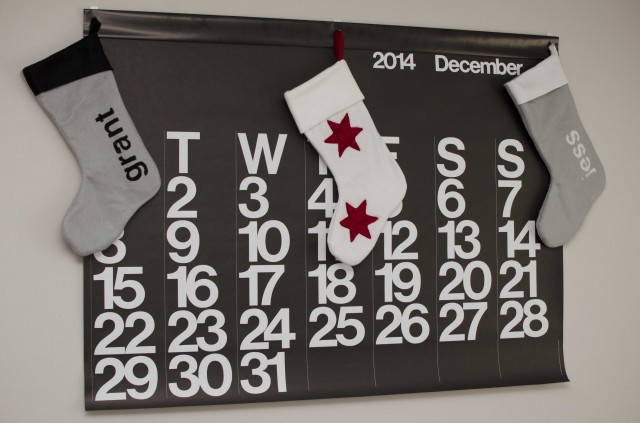 Again, I can't hang everything up like last year so the calendar will have to do. Once we finally pick a name, I will make a third stocking for our baby,but for now just sticking with these.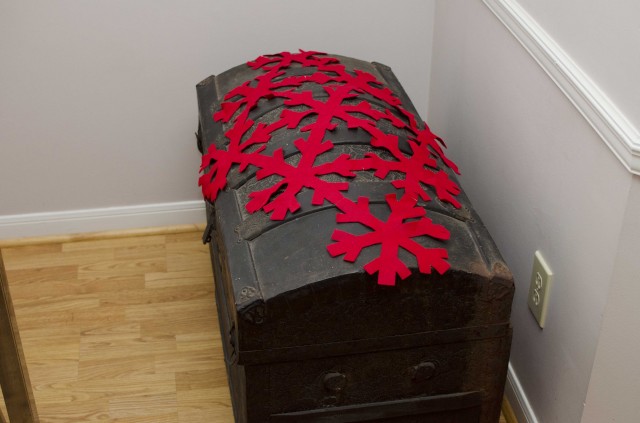 I am keeping our decor really low key this year since I have been so busy with all the other preparations,but our trunk got a little extra.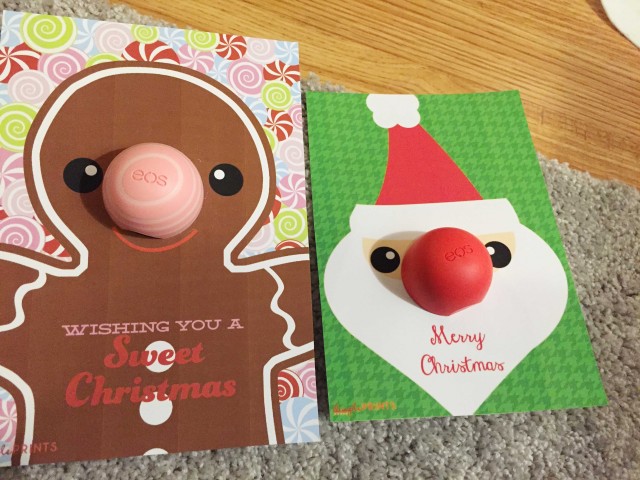 I am always on the look out for some inexpensive,but cute gifts to give. This year, I made a few of these (the EOS are chap sticks/lip balm that run around $2-$3 a piece) to give to my boss' daughters.  The printables are free and can be found HERE.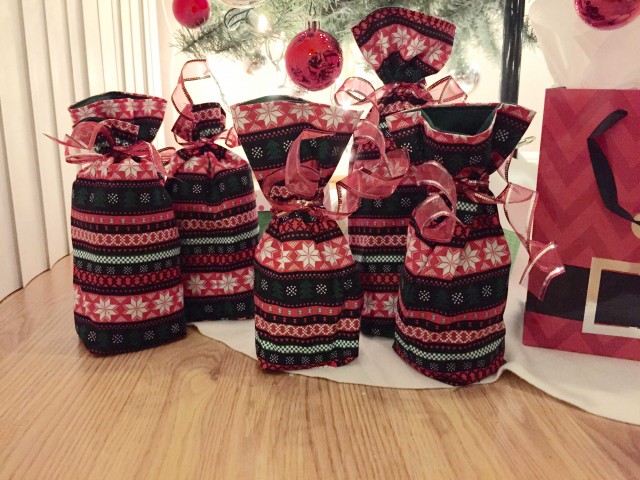 Since we are going to Ohio for Christmas, and I had a few bottled gifts that always tend to break the bags or wrapping paper I sewed up a few fabric sleeves for them. I used this tutorial, and just shortened the pattern for the non wine gifts.
For my gifts to Westover and our Young Marrieds Christmas Party, I made/sent cookies. I really like this coconut macaroon recipe.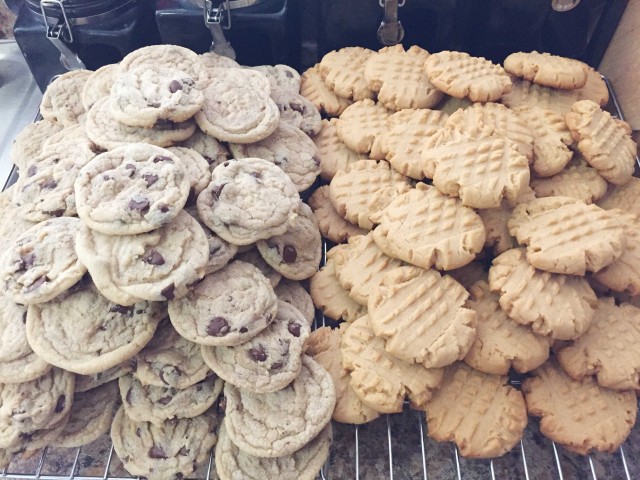 For the peanut butter cookies, I used the Taste of Home baking cookbook, and HERE is the recipe for my chocolate chip cookies.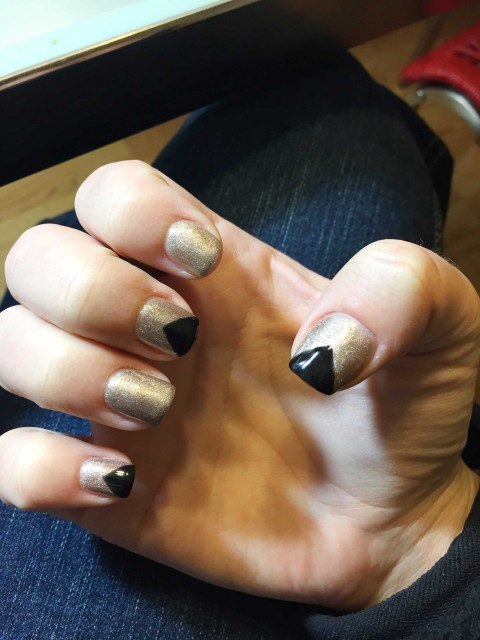 Just some fun nail art.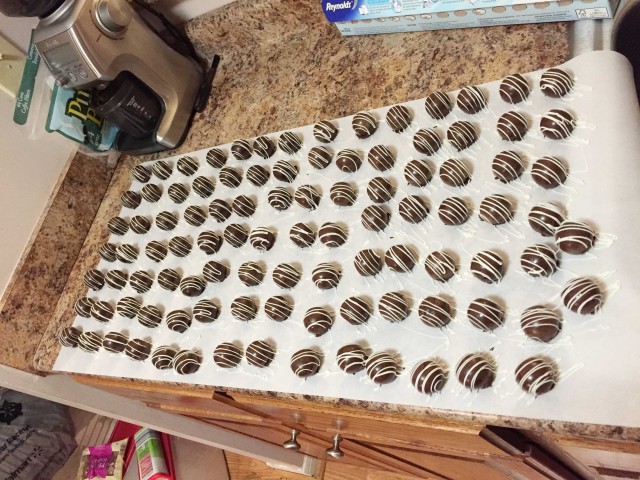 For Grant's work this year, I made a ton of truffles.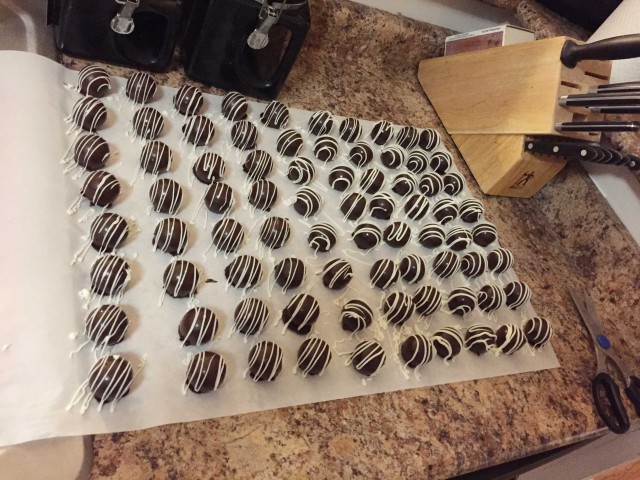 I am posting a tutorial since I have changed my method to making them that I find a lot easier.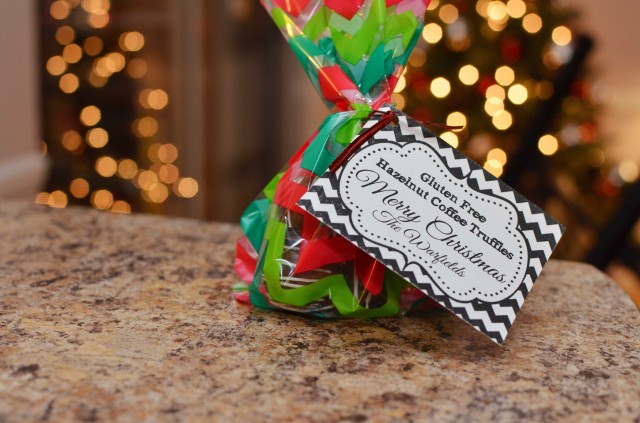 Here is what each looked like. I will explain how to make sure they are gluten free in the later post.
I have also been enjoying some tranSiberian orchestra music as well as Pentatonix's Christmas album.
I hope you all had a very Merry Christmas.