So during our Keto diet, we have been eating mainly bacon and eggs, pancakes, or these Jalapeno Egg Muffins for breakfast. While these are all very tasty, I am a sucker for either oatmeal, malt-o-meal, or cream of wheat type of breakfasts. Only problem is they are all carb loaded so I haven't even tried anything similar. Then I read on another blog about this Grain Free Hot Cereal and decided to give it a try because more fiber is always great and no carbs!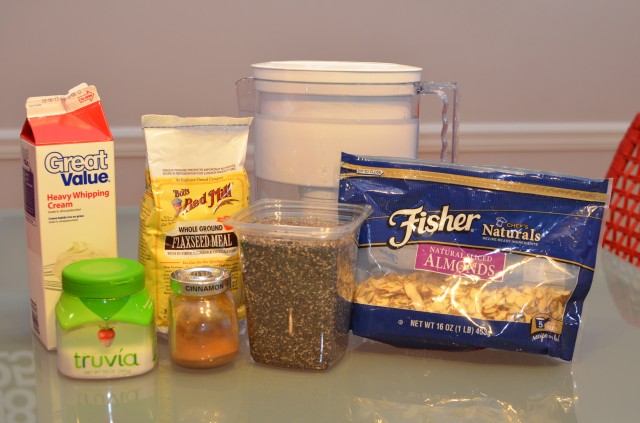 Here are the ingredients: Chia seeds, Flaxseed meal, water, erythritol or stevia, and whatever optional toppings you prefer.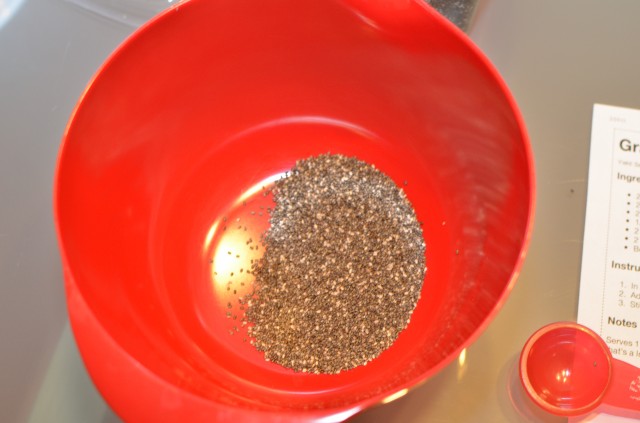 First add the Chia Seeds.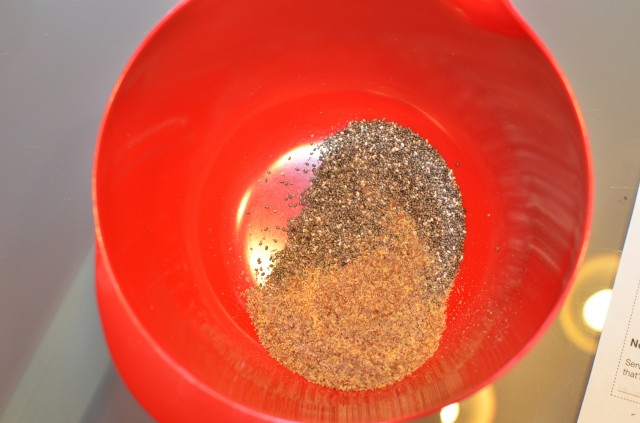 Second add the Flaxseed meal.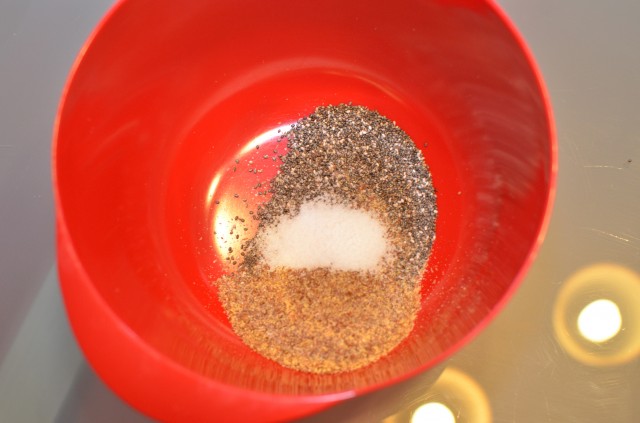 Proceed to adding the sweetener of your choice; below I will post the actual amounts and directions. Since I used Truvia, I only added 3/4 of a tsp since that is the equivalent to the 2 teaspoons the recipe calls for.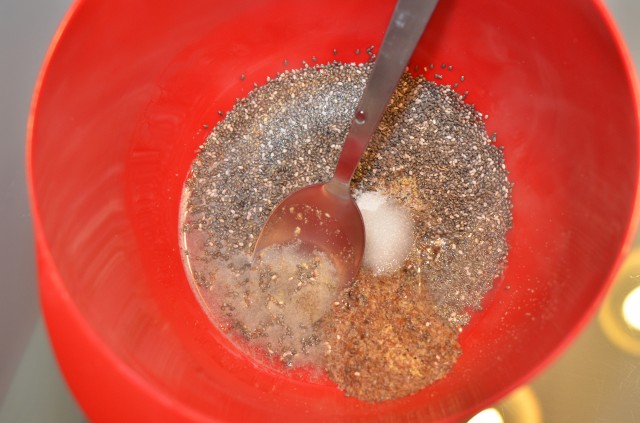 Add in the hot water.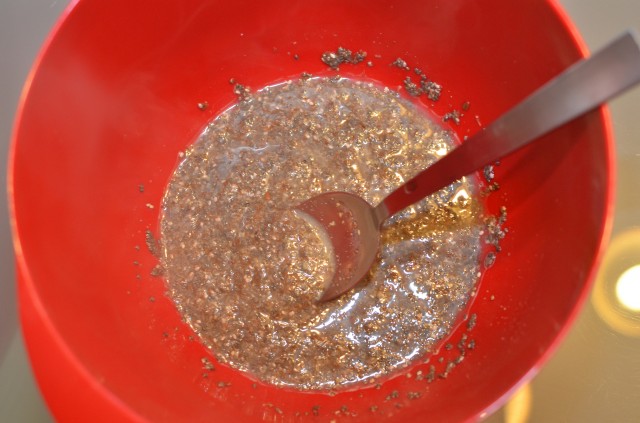 Stir to combine everything.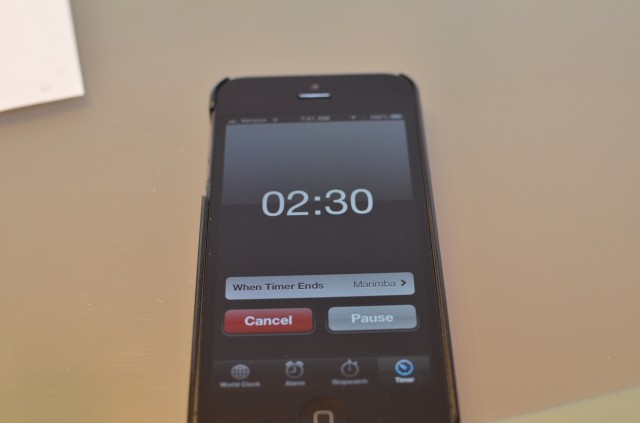 Wait 2-3 Minutes for everything to thicken.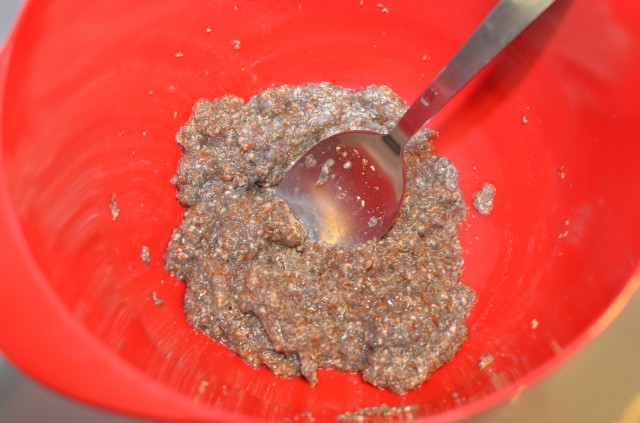 This is it completed, and then you add whatever else you want to it.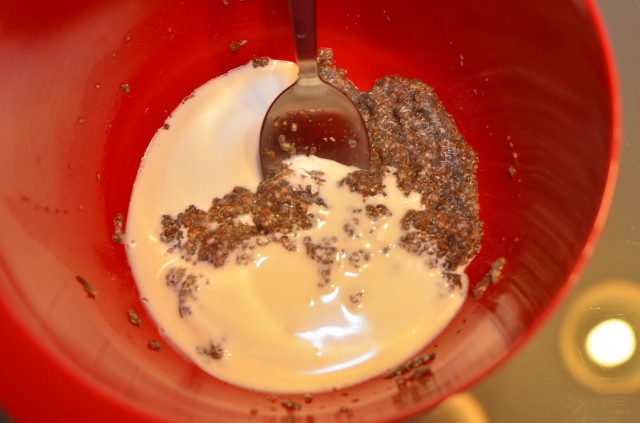 Since we are trying to get more fat and less carbs, I added 2 Tablespoons of Heavy Whipping Cream to start off with since it has no carbs and lots of good fat.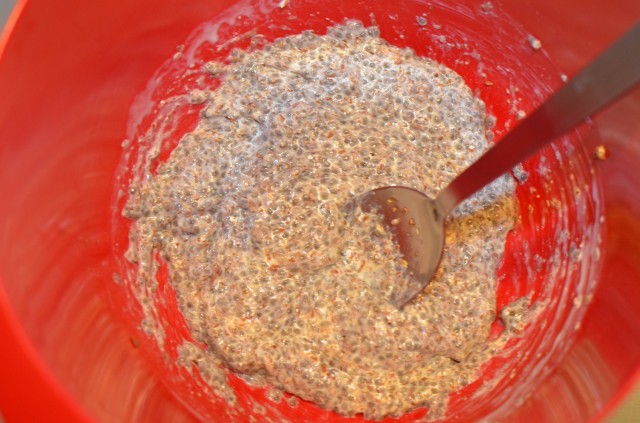 Mix it up.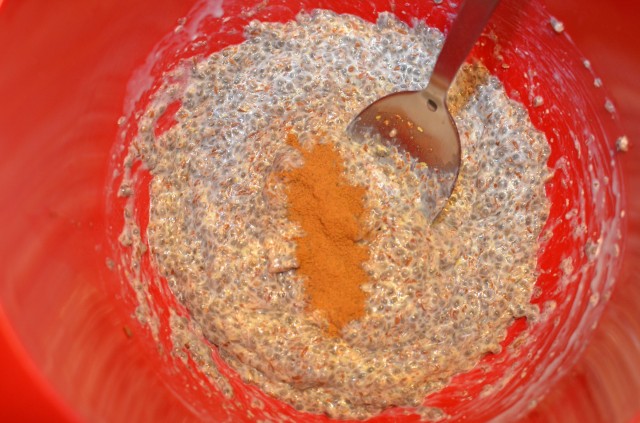 I love cinnamon and it is good for you too, and then I mixed everything up and tasted it.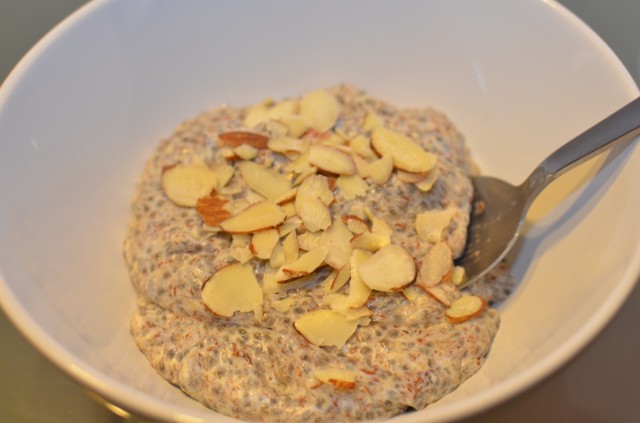 I then added 2 more Tablespoons of cream to get it thinner,but you could always add more water. I also added more cinnamon and topped it with some slivered almonds. I then microwaved it for 30 seconds to get it warm again since I didn't want it lukewarm/cold. It has a more gloopy consistency which I don't think Grant would have liked, but it has over 18grams of fiber and 18grams of carbs(one subtracts the fiber from the carbs, so this recipe has 0 net carbs). I liked the texture, and I loved the taste. That one recipe doesn't look like a lot,but man does it fill you up! I almost couldn't finish it. If you don't like different textures, one could easily put it in a Vitamix so it is all one texture and has more of a look of cream of wheat. Also, I used regular flaxseed meal, but one could use the golden flaxseed meal which would give it a lighter look.
Ingredients
2 tbsp chia seed
2 tbsp flax seed meal
2 tsp erythritol (I used Swerve Sweetener)
1/3 cup hot water
2 tbsp heavy cream (optional) (I used 4) ( Or milk of your choice)
2 tbsp nut butter (optional)
Berries (optional)
Instructions
In a small bowl, stir together chia seed, flax seed meal, and erythritol.
Add hot water, stir and let sit for 2-3 minutes.
Stir in cream, nut butter, berries, raisins, chopped nuts…whatever floats your boat.
Notes
Serves 1. Each serving (without optional stir-ins) has a total of 18 g of carbs and 18 g of fiber. Whoa, that's a lot of fiber! Total NET CARBS = 0 g.
Come join #DairyBreakfastClub recipe party at TidyMom along with The California Milk Advisory Board and RealCaliforniaMilk.com