Of course you can count on us to make some Keto Pancakes! I have been craving them for such a long time since starting this diet,but we are not allowed to have oat flour and cottage cheese has a lot of carbs so I needed an alternative. Here is the recipe that I came up with.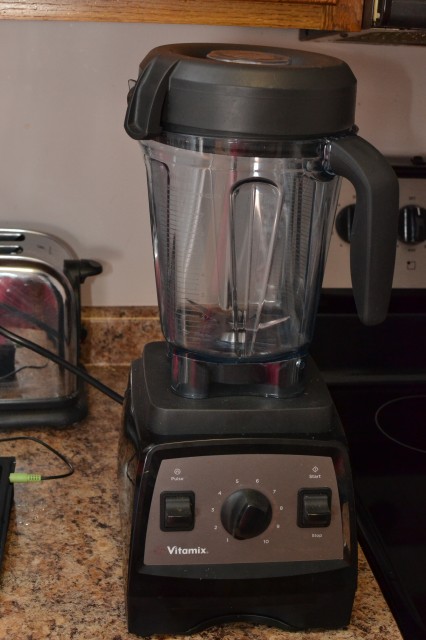 Have a blender Vitamix 1829 Pro 300 Onyx Countertop Blender
 ready to mix your ingredients.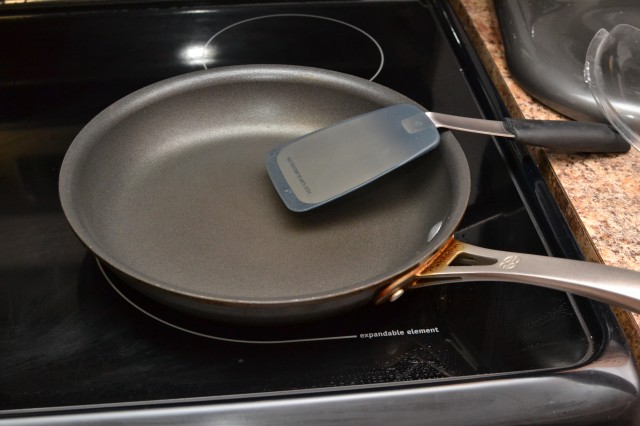 I preheat my skillet so by the time the ingredients are ready it is the temperature I want. I cook these on medium heat.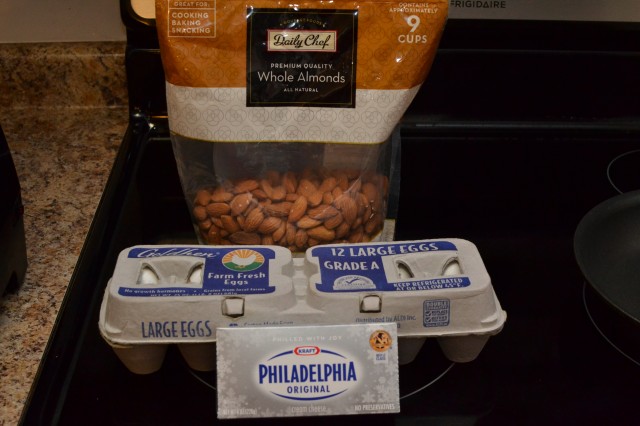 I used the following ingredients, either almond flour or almonds, eggs, and cream cheese.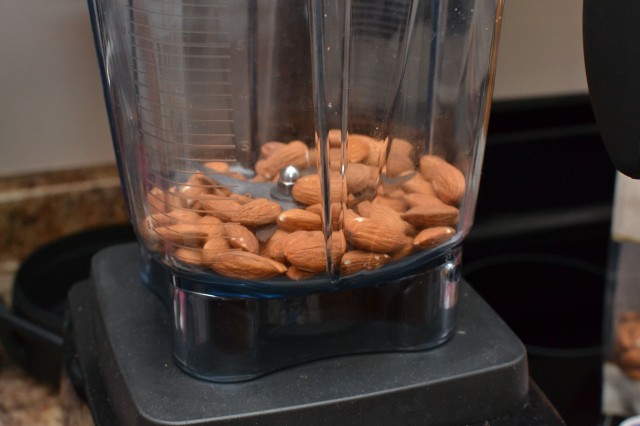 Put a hand full or two of almonds in your mixer.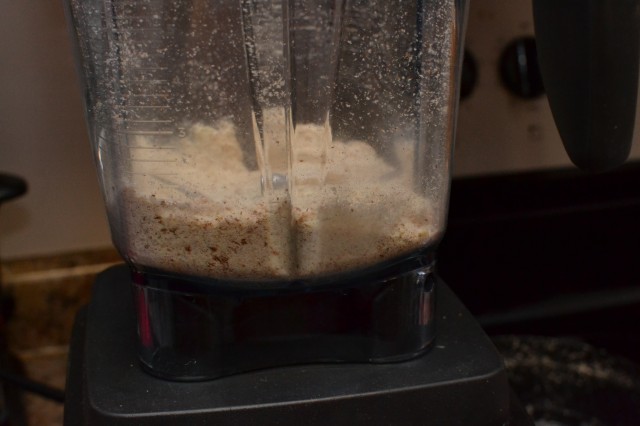 Once you have flour measure it out.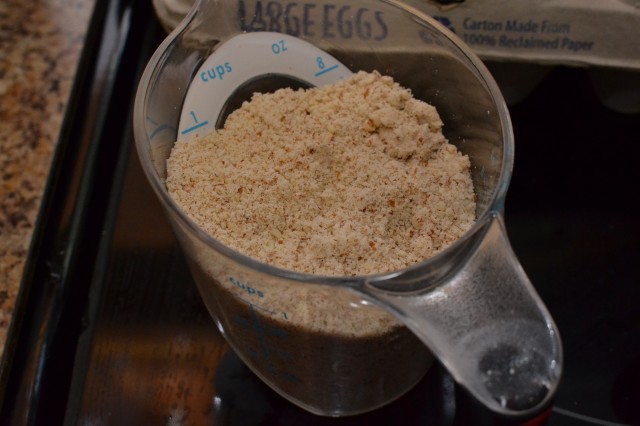 I wanted a cup of each ingredient so 1 cup of almond flour.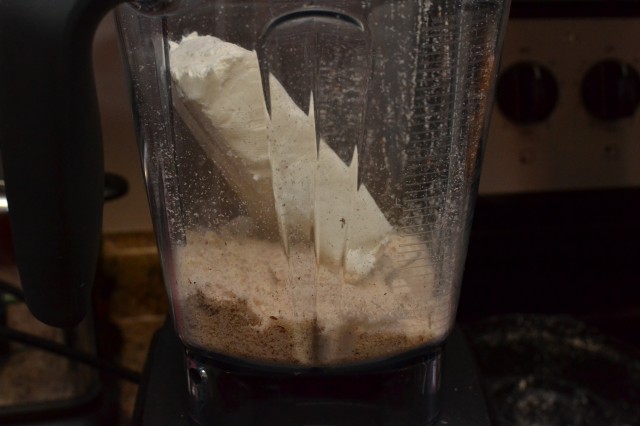 I put the flour back into the Vitamix, added the whole brick of cream cheese since it is 8 oz.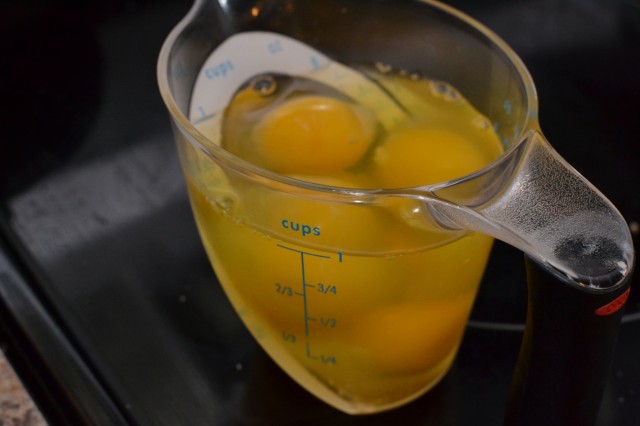 Measure out 1 cup of eggs.
Add that to the mixer.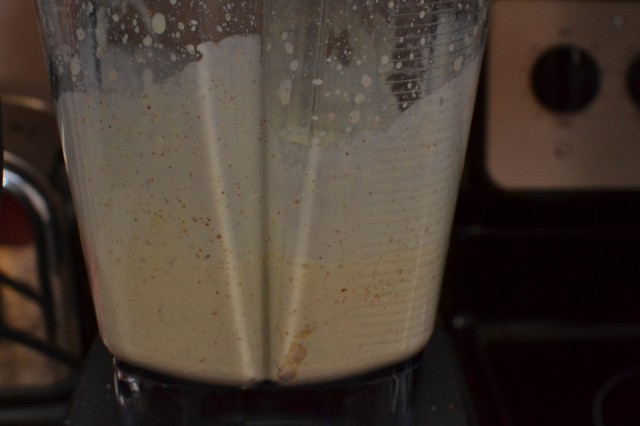 And blend to a nice batter, you can make any amount of these since 1 cup of everything was a little bit more than we could eat in one sitting.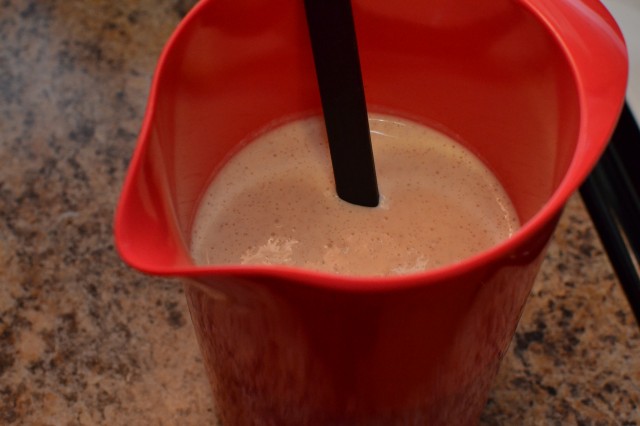 I put the batter into this container, and used my mini ladle to measure out the pancakes.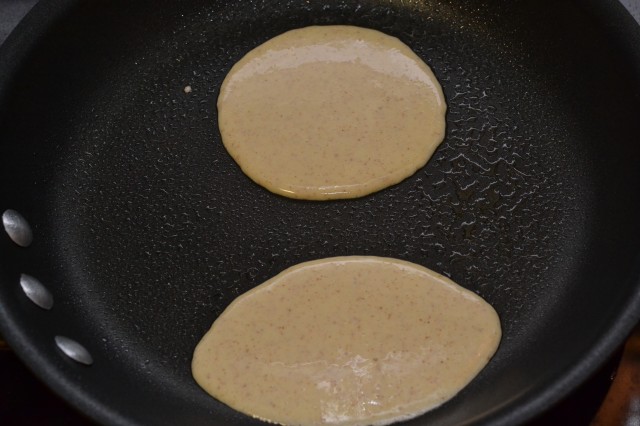 I sprayed the pan before each batch of pancakes so they were easier to flip.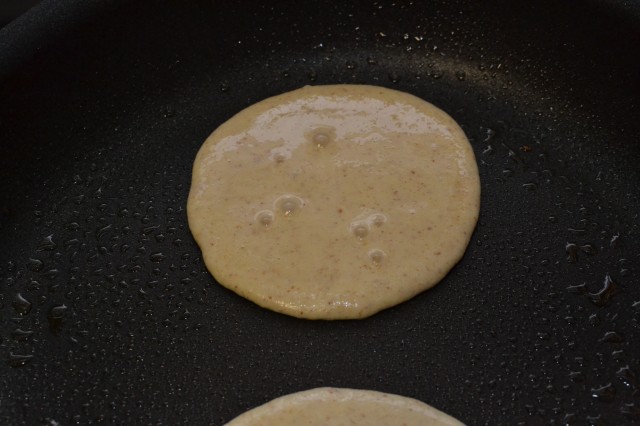 Don't flip till you see the bubbles.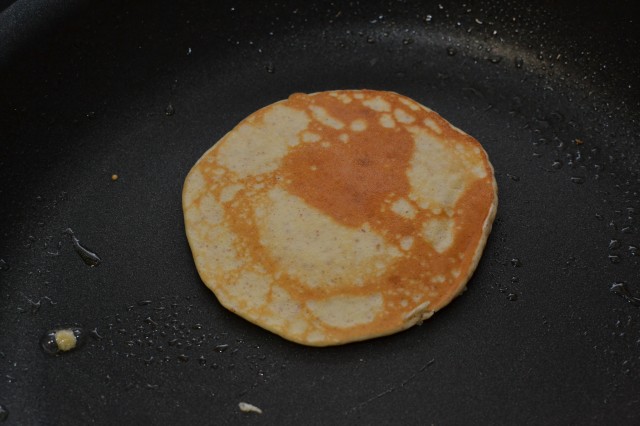 Yum!!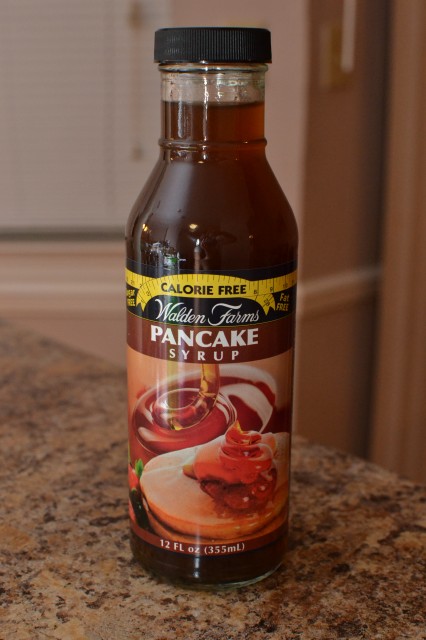 It took a long time to find a sugar free syrup that tastes good, Publix and Kroger sell these, and each time I called one they said they couldn't find them on the shelves. So, finally I broke down and went to the store and found it in the Pharmacy sections by the diabetic stuff.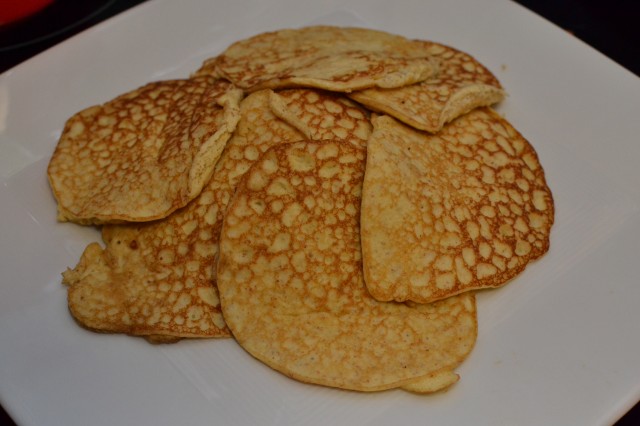 The fruits of my labor, and they were really good too.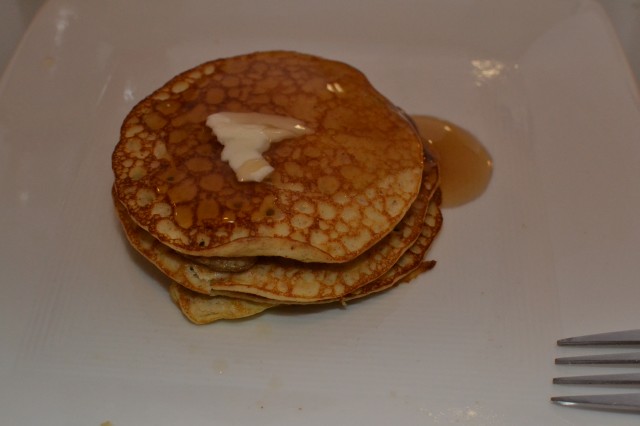 Butter and syrup, we had a few left over so I put them in a ziploc bag and microwaved them the next morning and they were wonderful.
Enjoy!
Keto Pancakes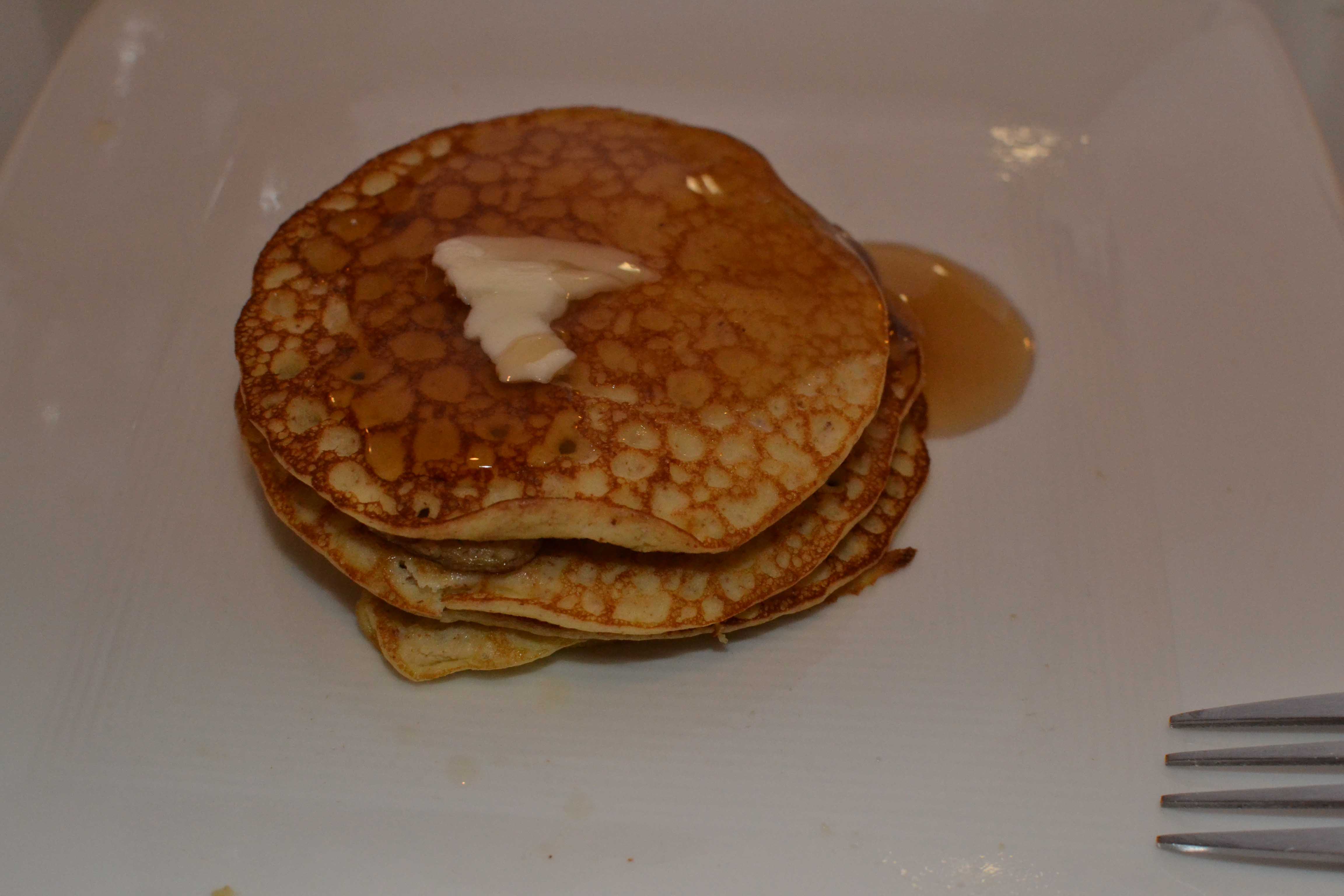 Ingredients
either almond flour or almonds
eggs
cream cheese
Directions
Put a hand full or two of almonds in your mixer.
Once you have flour measure it out.
I wanted a cup of each ingredient so 1 cup of almond flour.
I put the flour back into the Vitamix, added the whole brick of cream cheese since it is 8 oz.
Measure out 1 cup of eggs.
Add that to the mixer.
blend to a nice batter, you can make any amount of these since 1 cup of everything was a little bit more than we could eat in one sitting.
Don't flip till you see the bubbles.
Enjoy