Grant and I have been doing the Keto diet since the beginning of January, and here is one of the breakfast recipes that we really like. I got the recipe HERE, and we changed around the amounts a little bit since our muffin tins were a different size.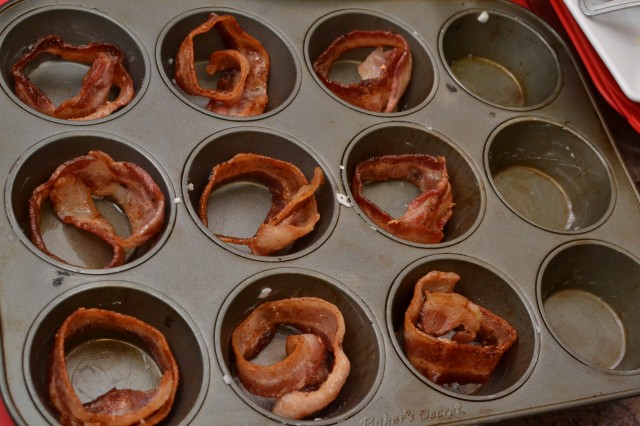 First take your muffin tin and grease it, I used coconut oil so that is why you see some white specks. Then you want one piece of bacon per muffin, so I baked the bacon in the oven on a cookie sheet for 10mins at 400 degrees F and once done placed one in each muffin compartment.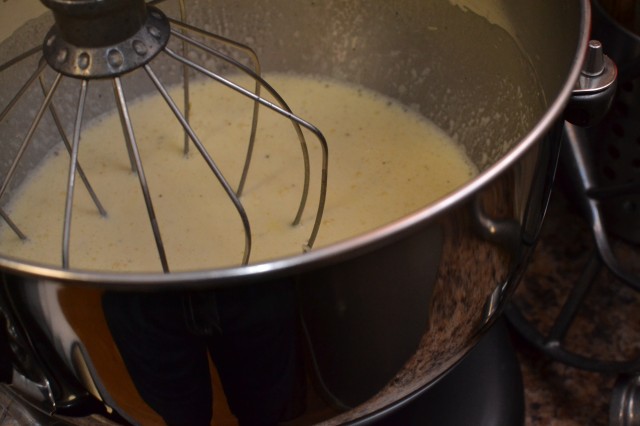 Then mix whipping cream, eggs, salt, pepper, cheese in your mixer or a bowl and whisk so throughly combined. Then pour evenly into each of the muffin tins.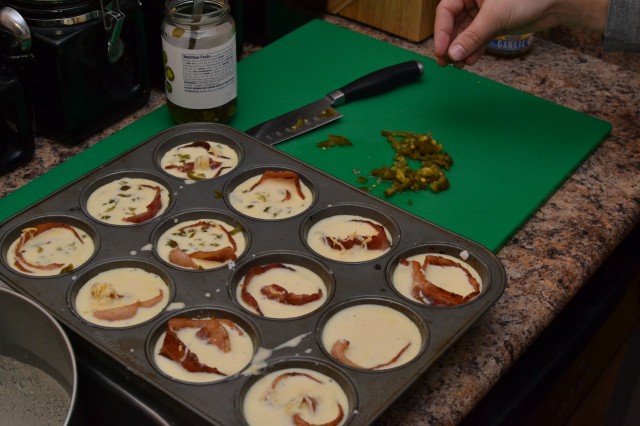 Chop some Jalapeños.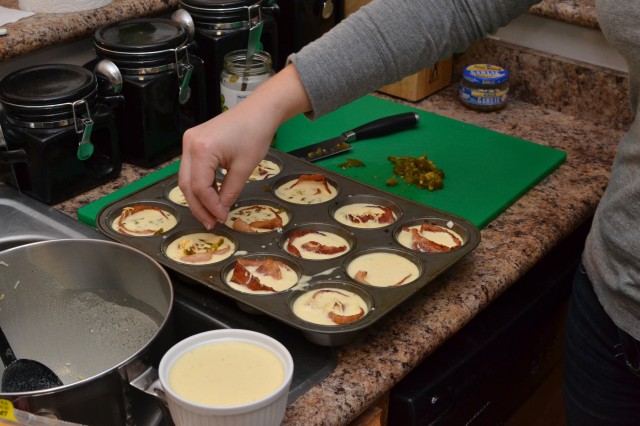 Add some to each tin to an added kick.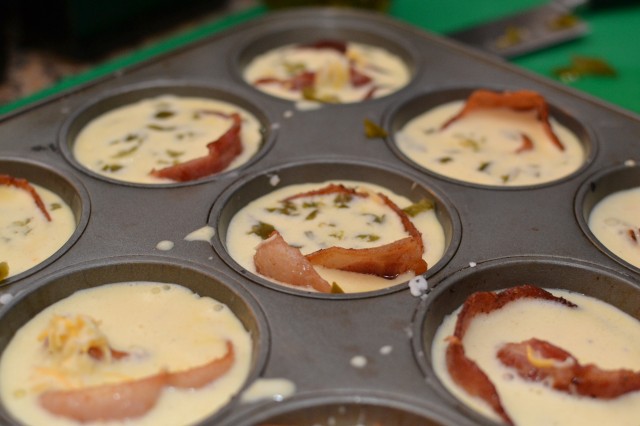 yum!
We really like cheese and we had some sliced cheese to use up, so we topped each muffin with part of a slice in addition to the shredded cheese in the muffins… cause we could.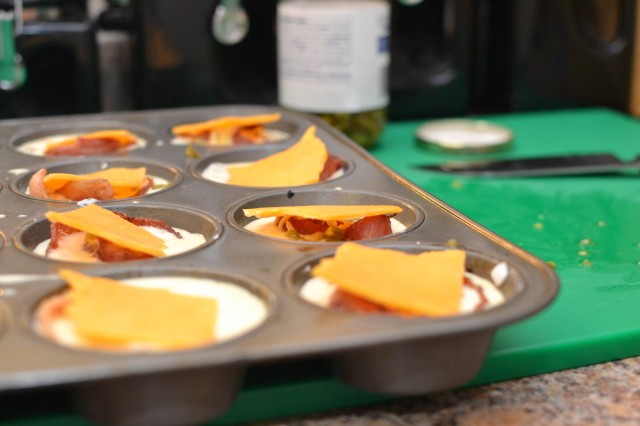 Yum, then stick in the oven at 350 F for  20 mins or more depending on your oven and  a knife comes out clean. The other blogger says they last up to 4 days in the fridge, but we eat them way before then.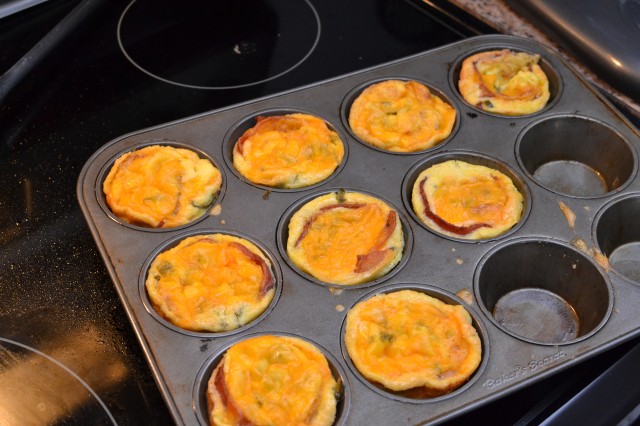 Here are the finished ones.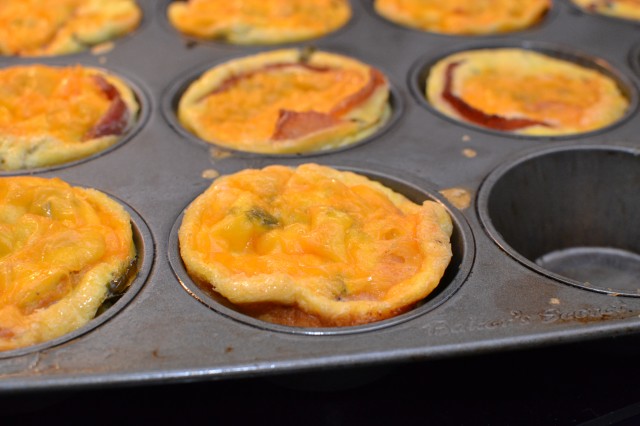 These have a lot of prep work so I tried making them in advanced and sticking them uncooked in the fridge overnight with saran wrap over the muffin tin, and this worked really well too,but they took a little longer to bake since they were colder going into the oven.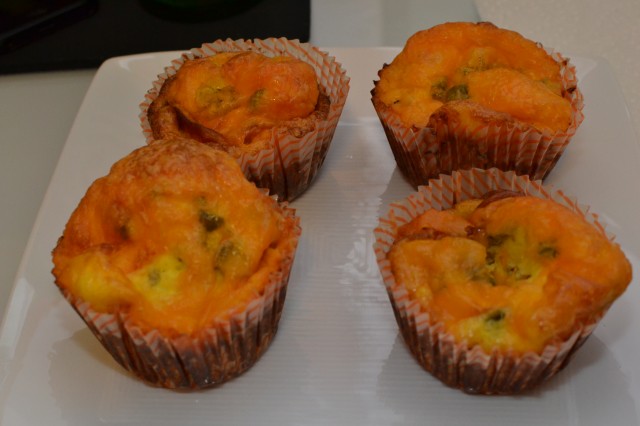 Here are the ones that I made as mentioned above with the over night fridge method. They look a little bit different,but tasted great! I tried using these paper liners and they sucked because a lot of the muffin stuck to them, so I wouldn't recommend using those.
Here is the Recipe that worked for our normal sized muffin tins.
9 eggs
3/4 cup heavy cream
9 slices bacon, cooked
9 oz cheese (any type is good)
salt and pepper to taste
Chopped Jalapeños to taste
Preheat Oven to 350 F. Add a slice of cooked bacon to each greased muffin tin. Mix the eggs, cream, cheese, salt and pepper in a mixer or a bowl and whisk. Evenly distribute into 12 muffin cavities. Add chopped or sliced Jalapeños to each muffin and add more cheese if preferred on top.  Bake in the oven for at least 15-20 mins maybe more depending on your oven. One can also refrigerate uncooked mixture covered in saran wrap overnight,but the cook time will increase due to the ingredients being colder. Store uneaten Muffins in an airtight container in the fridge for up to 4 days. Enjoy!
Come join #DairyBreakfastClub recipe party at TidyMom along with The California Milk Advisory Board and RealCaliforniaMilk.com