As you can probably see from my recent posts, I have been trying to accumulate an arsenal of baby shower gifts. 🙂 I have been trying to make them in bulk that when a shower comes up, I can just pick out which colors and am good to go. I used to make the burp cloths only,but I felt 3 burp cloths just weren't enough for one gift. I still have one type of gift I want to try and make for the gifts so I have 3 items per boy or girl gift, but I need to see whether it is worth the work that goes into it.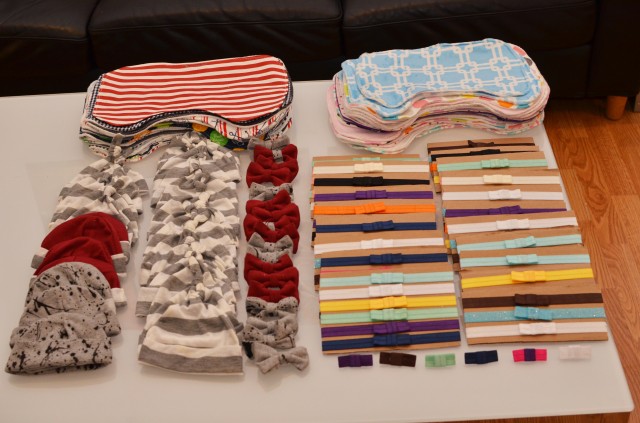 Here is what I have made so far.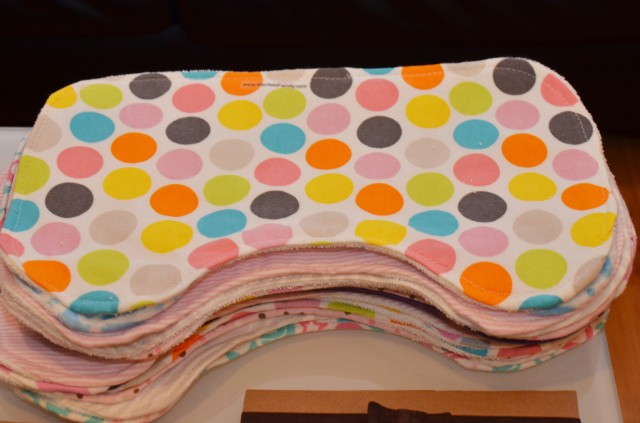 Here are the girl colored burp cloths, I have only made enough for about 6 gifts, but I have enough fronts cut for another 6 or so gifts. I am just waiting for the terry cloth or minky to go on sale so I can finish the other ones I have. Below are the tutorials on how to make these burp cloths.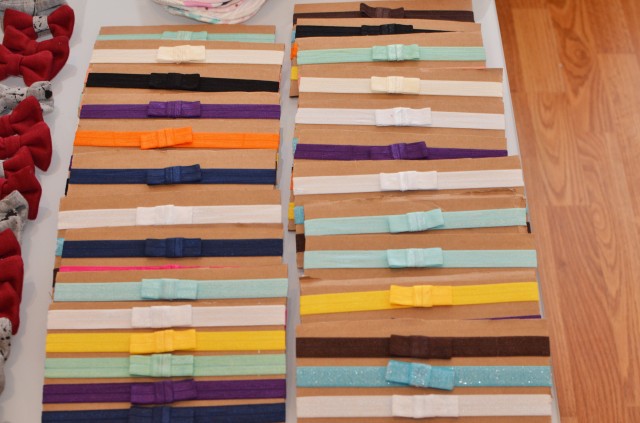 Here are the girl head bands that I made. I organized them in sets of 3.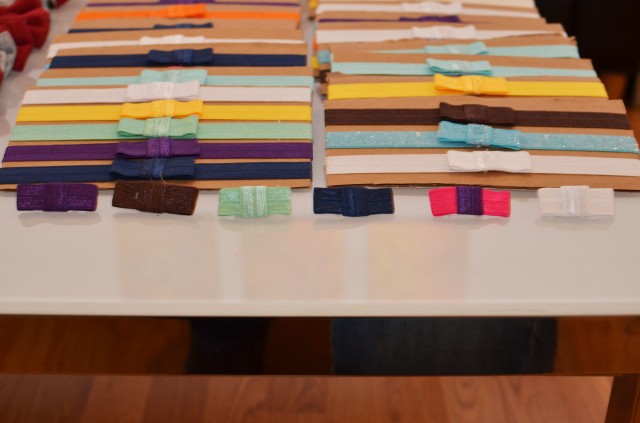 Then with some of the extra elastic, I made some random bows that can be pinned anywhere.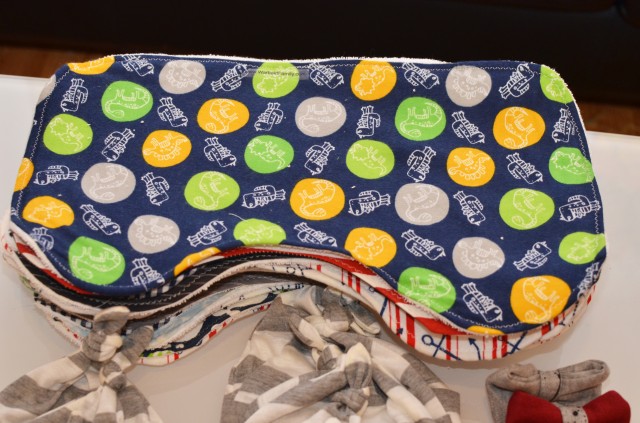 Then here are the boy colors, but the same tutorials apply here.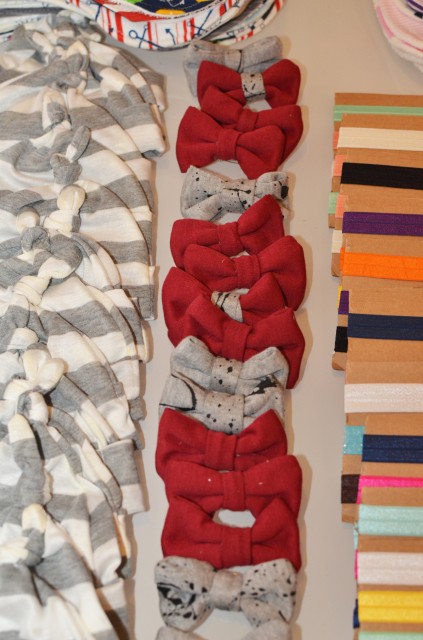 Here are the bow ties which I made with left over fabric, and you  can see the tutorial below.
 Then all of the baby boy hats, well technically girls could wear these too. I just didn't make any girly colored ones, but in the future I might, who knows.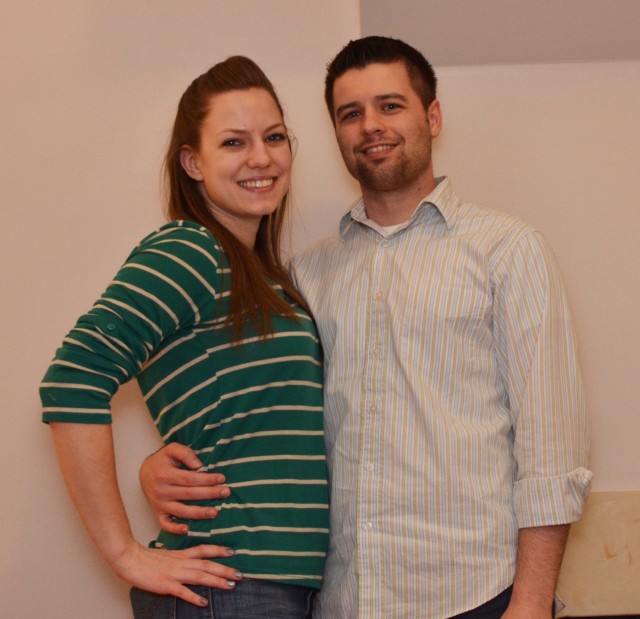 Here is a random picture of us, since I haven't been posting many of us. Since we got our new camera, we were able to get one of those remote clickers to take pictures without a dumb timer.
I hope you enjoy these tutorials, and let me know if you have any questions.
Read more at http://diyshowoff.com/2013/04/28/that-diy-party-1-2/#XXvy5DCBbBCG4v2i.99