I feel like it is baby season lately. Baby showers can get very expensive, but if you make your own gifts you can save a ton! I know that you are spending time,but lately I have more time than money 🙂 So, I have shown step by step tutorials for burp cloths, well I have changed the look a little bit. I also have started putting my label on them. I don't know if  I will keep these forever,but as of now they work well.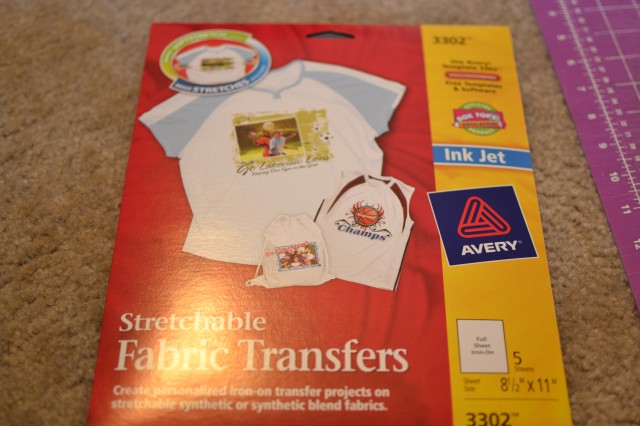 These are the sheets that I bought at Walmart because they were the cheapest there. Now, they only work with Ink Jet printers which I don't have so I used Tanya's printers since she is such a nice sister.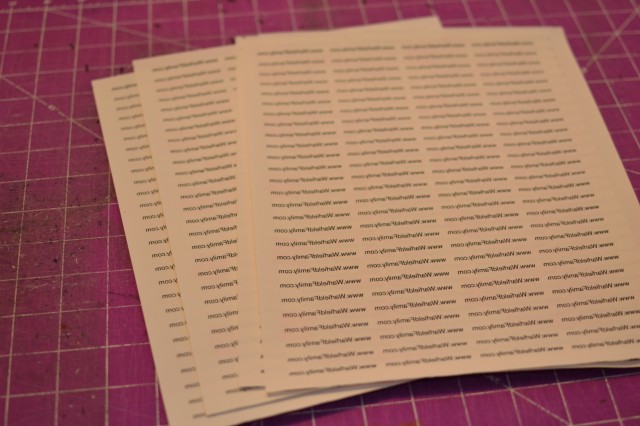 Here are the labels printed. Make sure to do the upside down.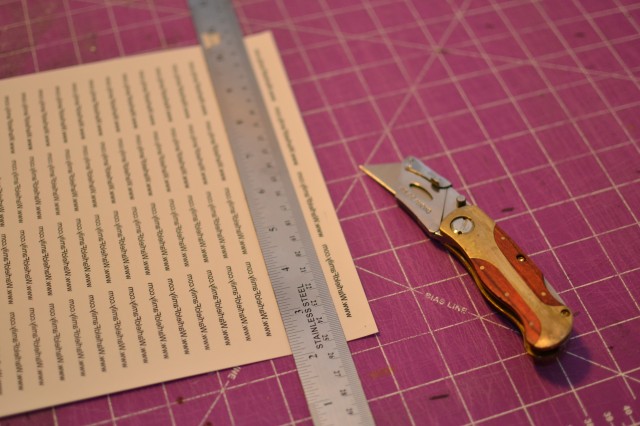 Then have a lovely time cutting them out.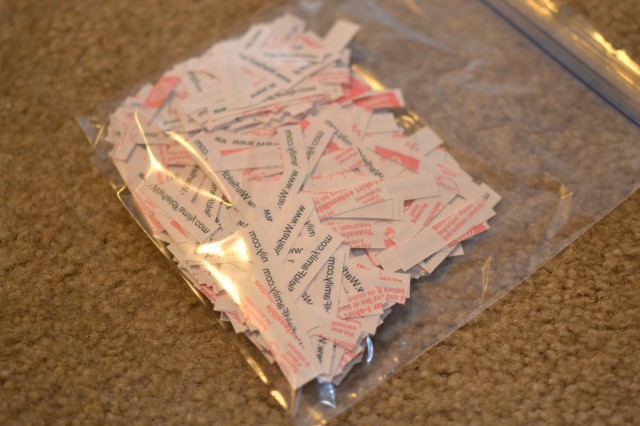 Store them where they can't get too hot or they will start melting to each other.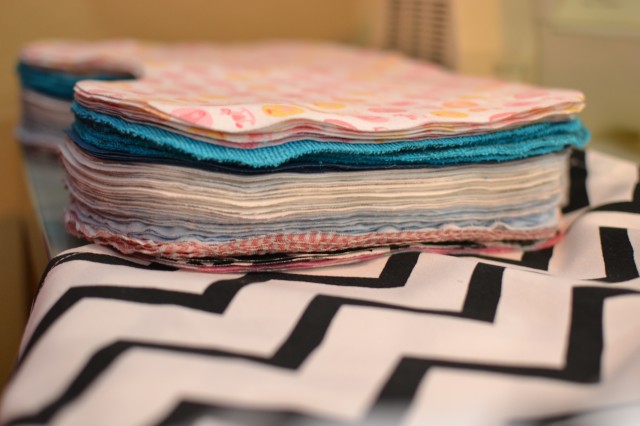 Cut out all of your burp cloth pieces.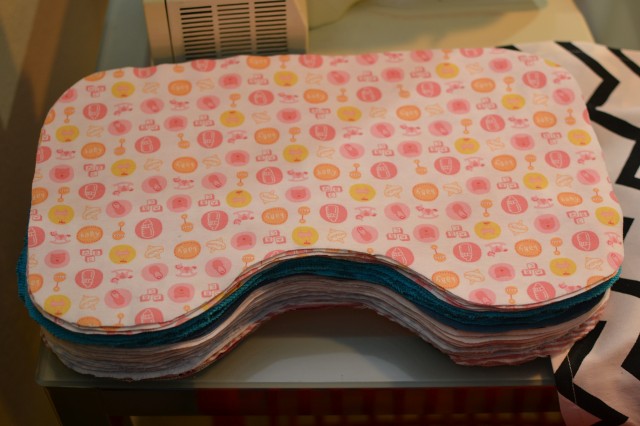 Here is the new shape that I like better than the one before. The one before look more like a dog bone shape, and it didn't cover part of the shoulder and this way your clothes are safer from projectiles from the baby.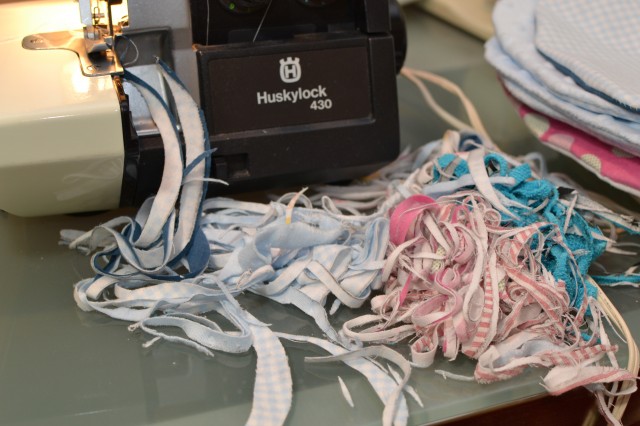 I used my serger for this because it was fast,but  you can use whatever you prefer.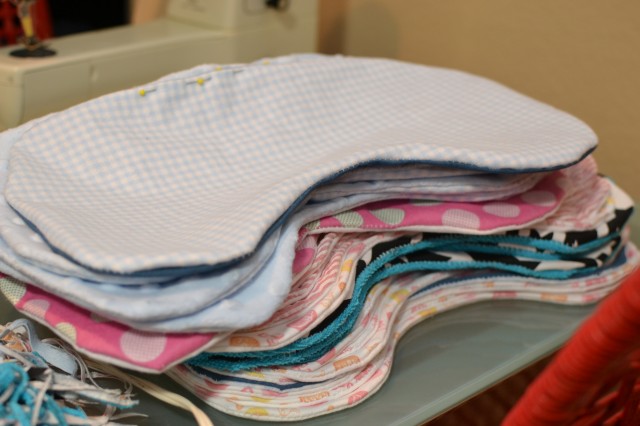 I sewed them right sides together leaving a gap, turned right side out and pinned them. Sewed them shut with a zig zag stitch once I had pressed them.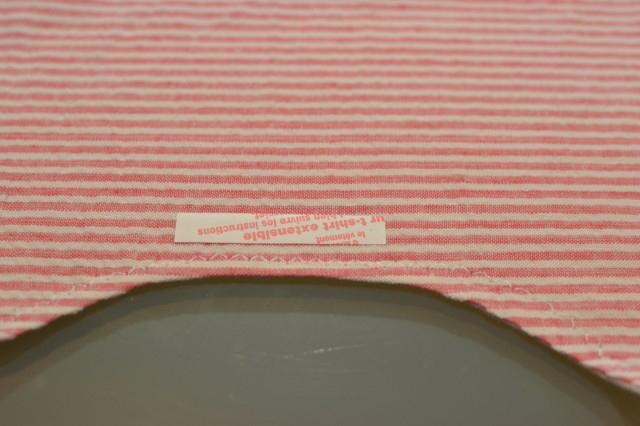 Here you can see the zig zag stitch as well as the label that I placed where I wanted it. Then I ironed on the label according to the directions.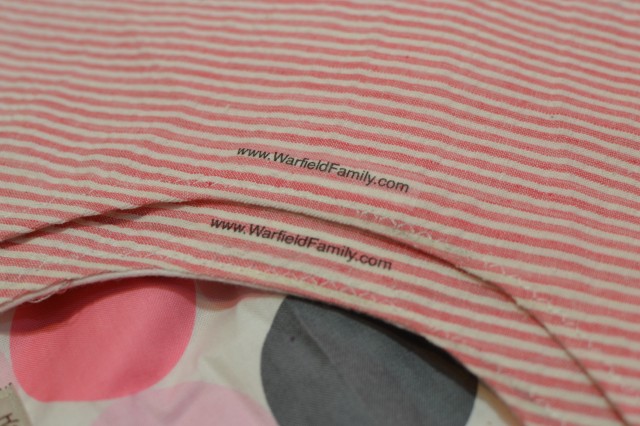 And finished, I am pretty happy with how they turned out!