I was lucky enough to be picked for another House Party this time for Smirnoff. This is where the company gets advertisement because you use their products, and normally give you their product or coupons to buy them for when you host your party. I have done two other House Parties before that you can read about here House Party #1 & House Party #2. I invited a ton of people but it was last minute and it was on a holiday weekend so we ended up only having two people come but it ended up being the perfect amount.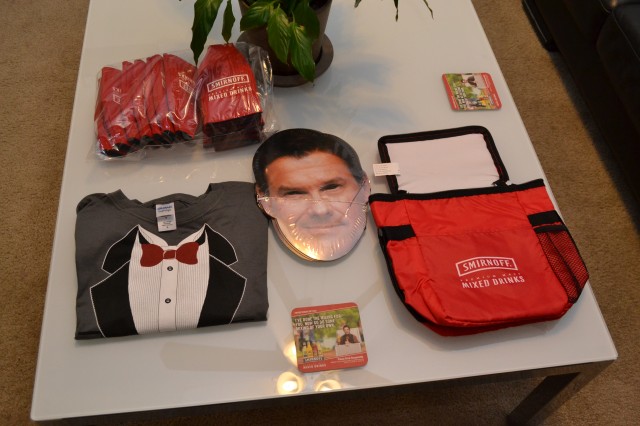 Here are the items that they sent us as well as a gift card to Walmart to use to purchase their new line of Mixed Drinks. I told Grant he should wear the tuxedo shirt while lifting at the gym.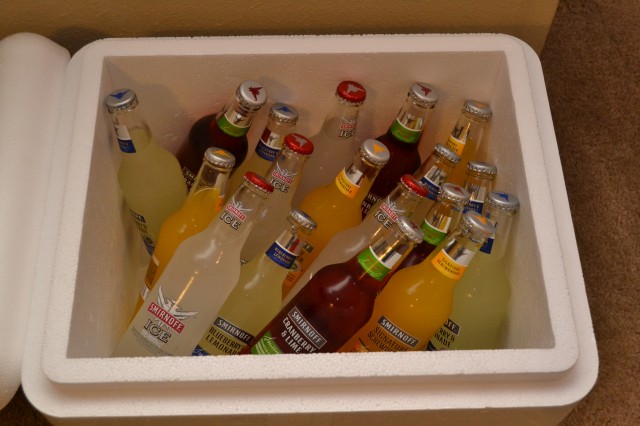 The drinks we bought, pretty much one of each flavor. We ended up slowly drinking these after this house party because we only had two guests, and we each only tried a few flavors each.
Out of their new mixed drinks, I think that the Screwdriver is the best one!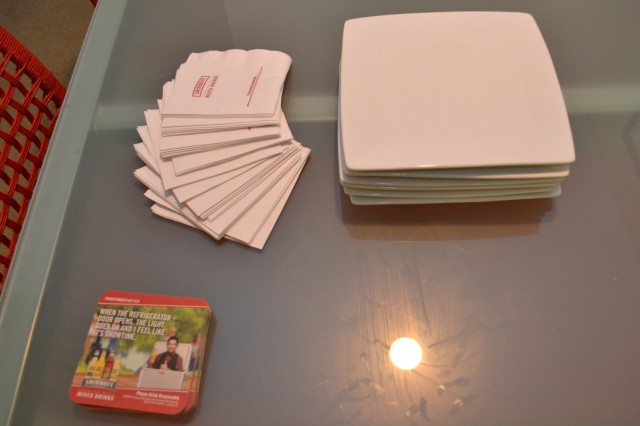 Some  more items that they gave us.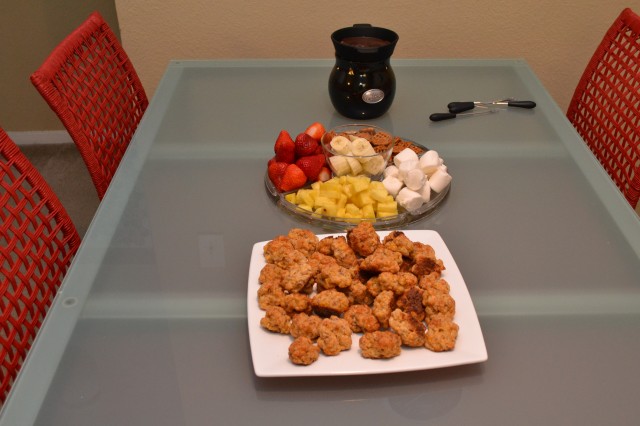 I won the Velata during a giveaway, and this was a great time to break it out and use it.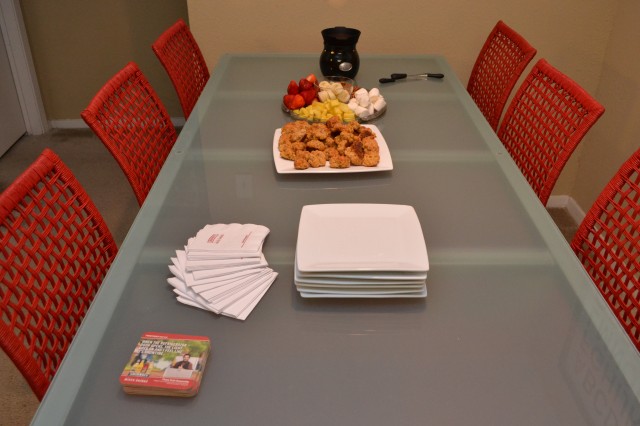 So as you can see, I made sausage balls, and chocolate fondu  with all the things I could think of to dip.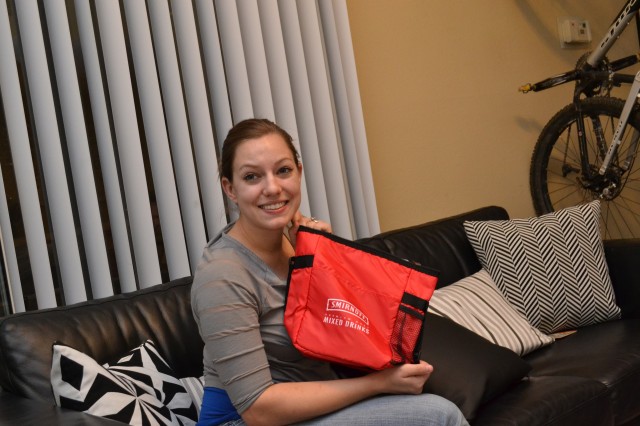 Me to "modeling" the thermal lunch tote.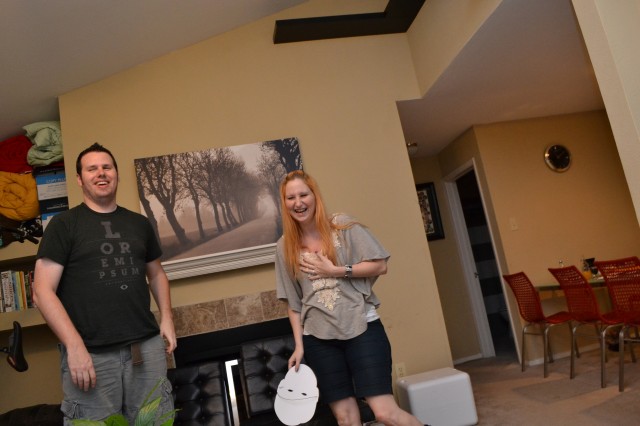 Nick and Beth were our two lucky guests that came. They had just signed  all their papers to buy their new home ,and we used this as our excuse to eat so much good food and enjoy a some smirnoff.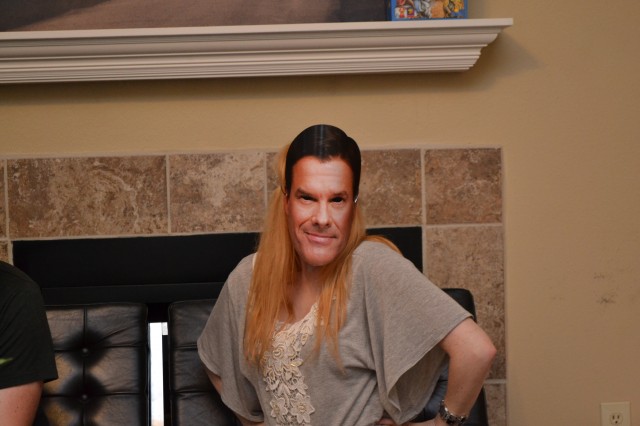 Beth knew how to "work it" with the creepy mask and bugged Nick so much that this happened next…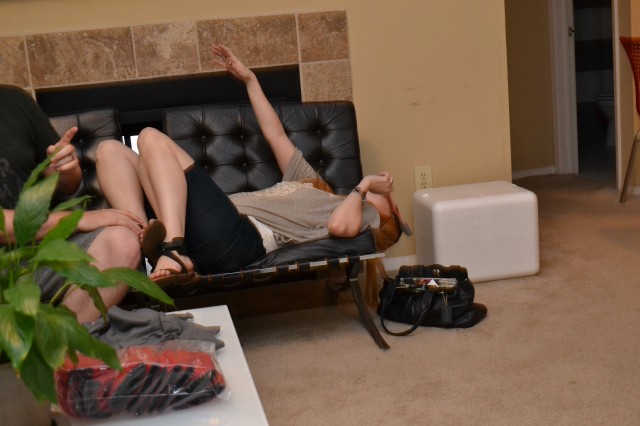 Beth laughing her head off because Nick didn't think it was as funny as the rest of us.
Needless to say, we had so much fun talking with Nick and Beth, stuffing our faces, and getting to try some new flavors thanks to Smirnoff.
*I was not paid for this post, the opinions are all my own.*