I grew up very blessed with a mom who could cook amazingly well! Not only was her food yummy, from scratch, but it was also very healthy. I grew up eating one main salad dressing on most of our salads; I don't think I tasted ranch dressing until high school. Below I show you how simple it is to make this recipe in specific amounts to make it easier since you have never tasted it to be able to make it "to taste." This dressing can be made with olive oil rather than canola oil,but I prefer the taste of canola oil in this recipe.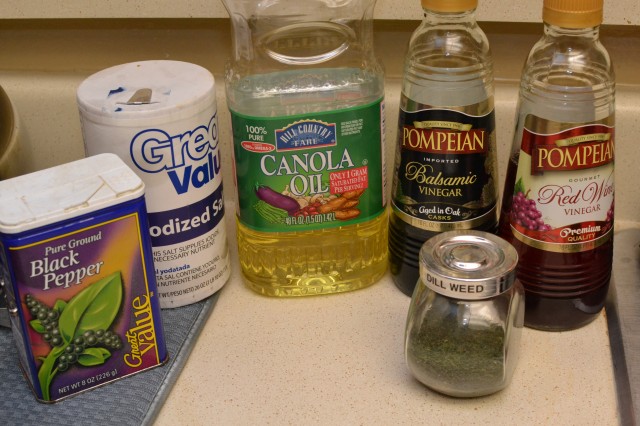 Here are the ingredients: pepper, salt, dill weed, oil, balsamic vinegar, red wine vinegar, and your salad ingredients.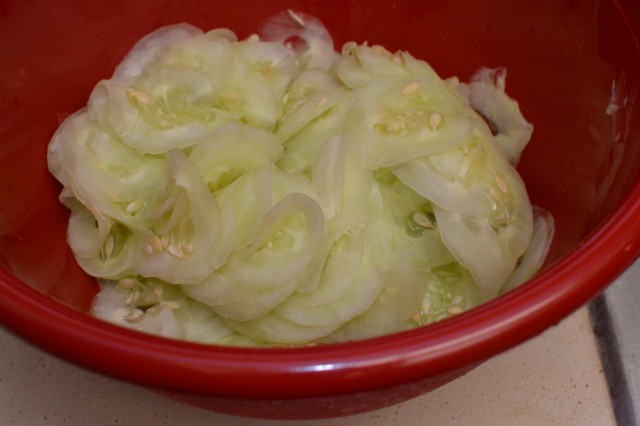 I remember eating three main salads, your typical lettuce, tomatoes, onions, cucumber, etc. salad with all of the toppings you like and this dressing is GREAT on this salad. Here I am showing the cucumber salad that we grew up eating. Sometimes, we had tomato salad which is tomatoes cut up and this dressing put on it. Which was also very delish! So, I  took one cucumber and used a mandolin to slice it as thin as possible.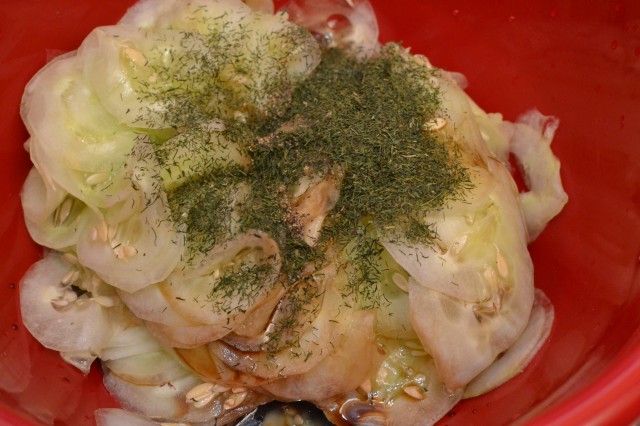 I added all of the ingredients and the tossed it.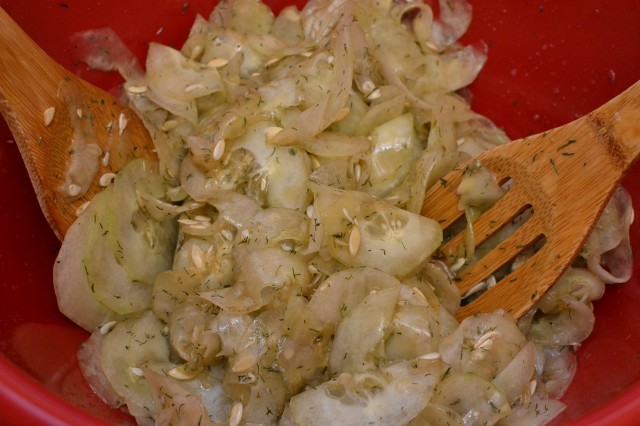 Once tossed, it looks like this and is amazing. I like making the cucumber version because the cucumbers don't get soggy so I can make it and have it as a side for our lunches.
2 tbsp. canola oil
3 tbsp. balsamic vinegar (We prefer the Pompeian brand, I tried Walmart brand, it just tasted off)
1 tsp. red wine vinegar
1/2 tsp. salt
1 1/2 tsp. dried dill weed
¼ tsp. black pepper
a dash of nutmeg
Use 1 head of lettuce (of your choice) and add whichever vegetables you like best in your salad.
Add the dressing ingredients to the lettuce and vegetables and toss very well, before serving.