I was lucky enough to be chosen by benefit cosmetics! A house party is where they send you their products for free, you invite your friends over and show them their products. There are samples that they get to take home and they are able to try out the products without feeling pressured to buy anything.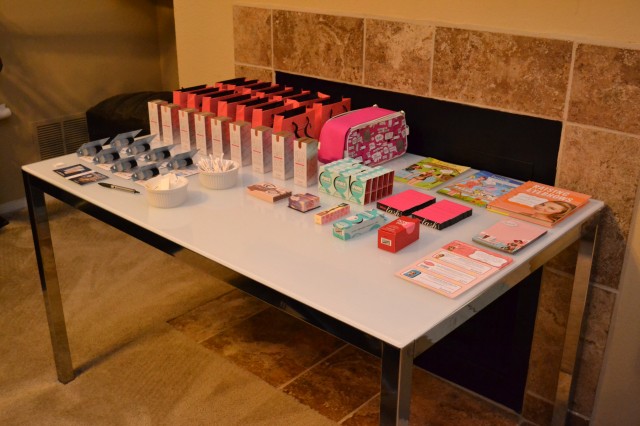 Here is the table layout in our apartment.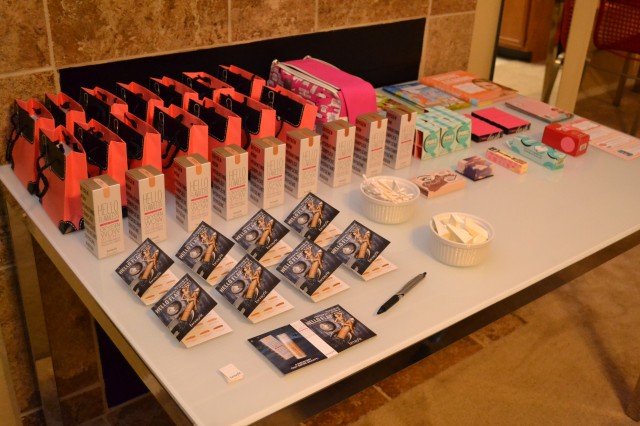 Another view; benefit provided one of every shade of foundation so everyone could find which was their color and take a sample of it with them.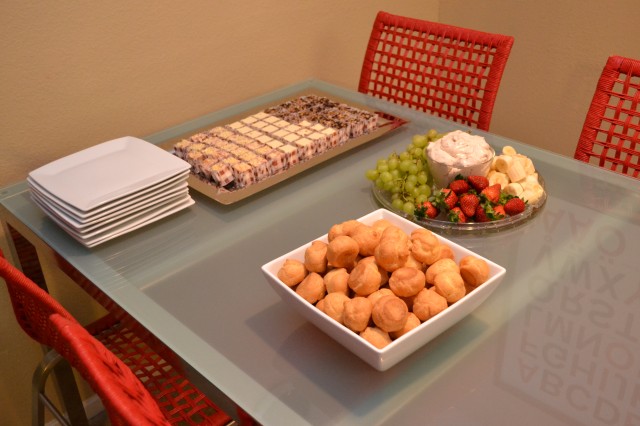 The cheesecakes bites, fruit tray with dip, and cream puffs that I provided as snacks.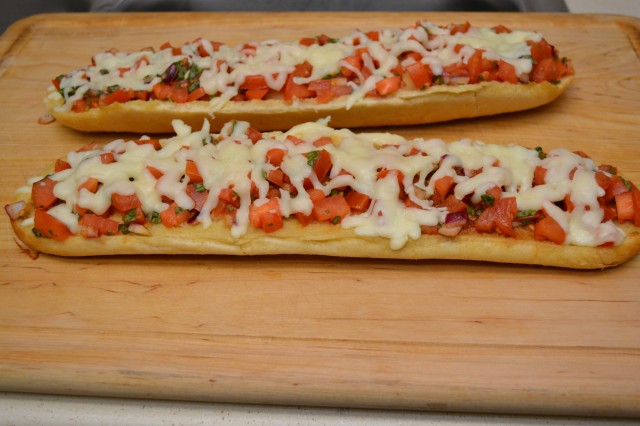 I tend to prefer sweet food so I had to make sure to have some bruschetta for those who aren't all about sweets like me.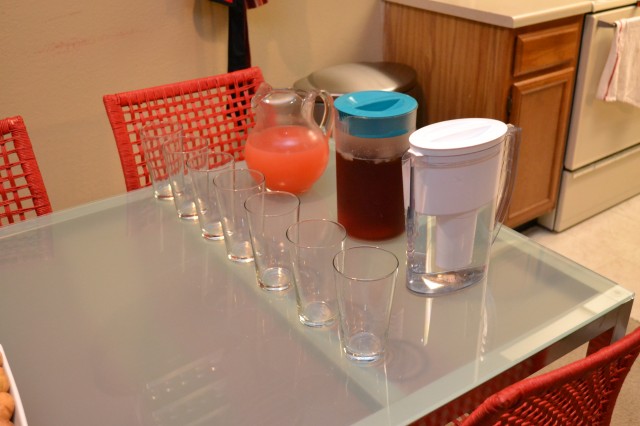 Crystal light, sweet tea, and water were the beverages of choice.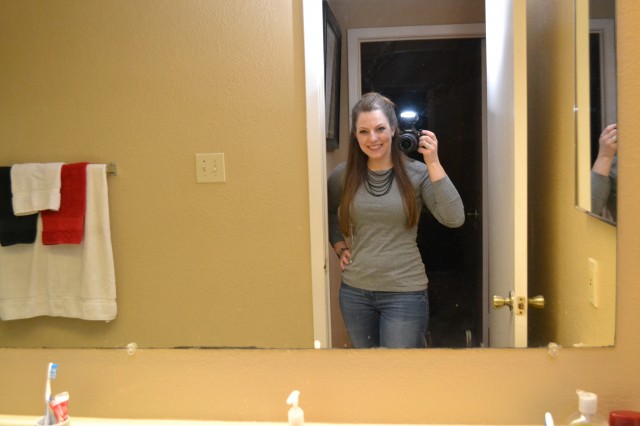 Me right before everyone came over.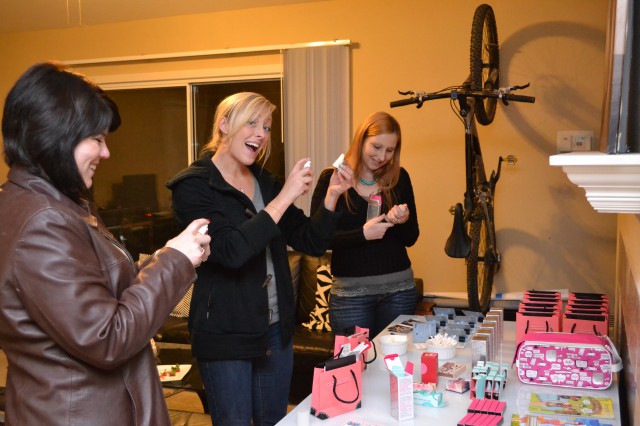 Catherine being as excited as she should be ;p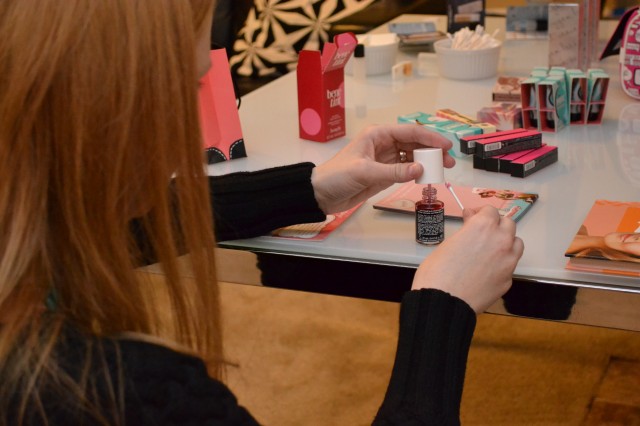 Beth trying the benetint which reminded me of when I was younger reading the Laura Ingles Wilder series. This is stuff that stains your lips and cheeks, which was described in that series before their parties. *Thanks mom for reading them to me*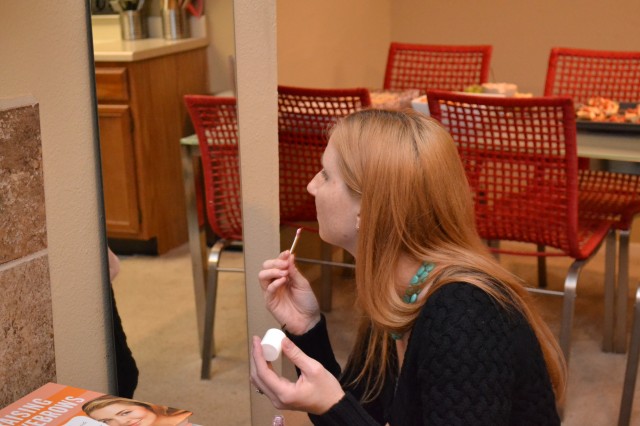 More in action shots!
I loved getting to host my friends and giving them free stuff without having them feel pressured to buy items makes it even more fun. I have done one other house party before and would do them again in a heart beat! I hope everyone had a great weekend. Do you have any cool plans for Easter?