This year for Halloween, I wanted to do some fun decorations. I decided that a pumpkin vase would be fun to do,but I wanted to do my own twist on it. I looked up a ton of tutorials,but none of them ever did much stuff with the actual pumpkin. So I decided I wanted to do a glowing pumpkin. Here is my tutorial and final product.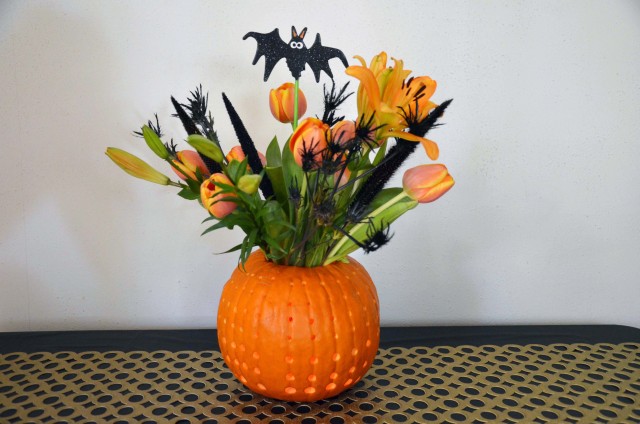 Here is my glowing Pumpkin Vase, the flowers were provided by ProFlowers for this post.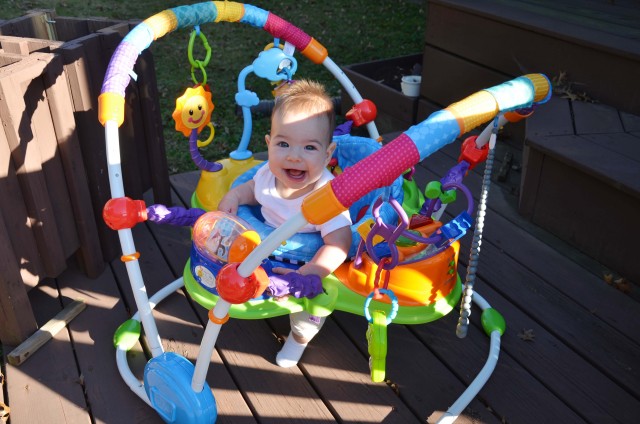 To make this vase, first make sure your collaborators are happy and entertained.
Next gather your pumpkin in an area where clean up is easy.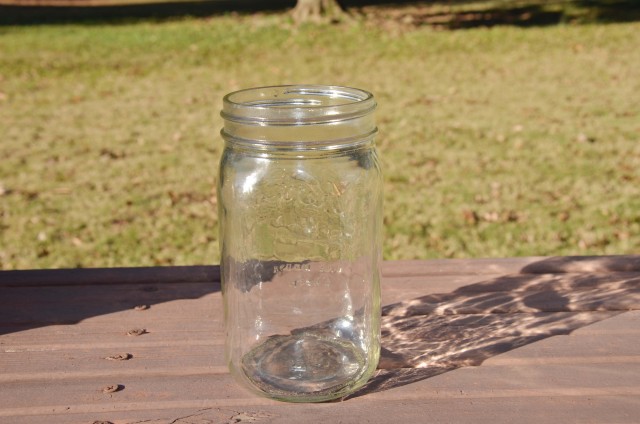 I decided to use a 32 ounce mason jar for the flowers inside of the pumpkin,but you can use anything from a bowl to a sour cream container.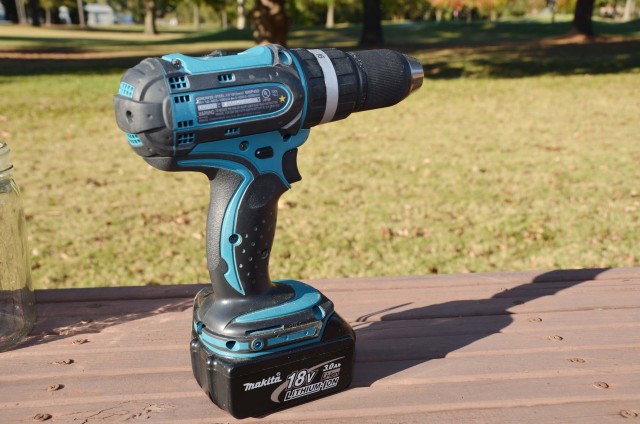 I needed a drill to make my project easier.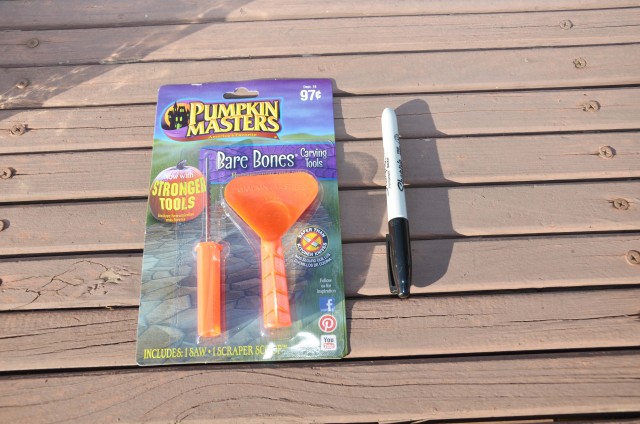 The carving set or kitchen knives work well too and something to mark your pumpkin with.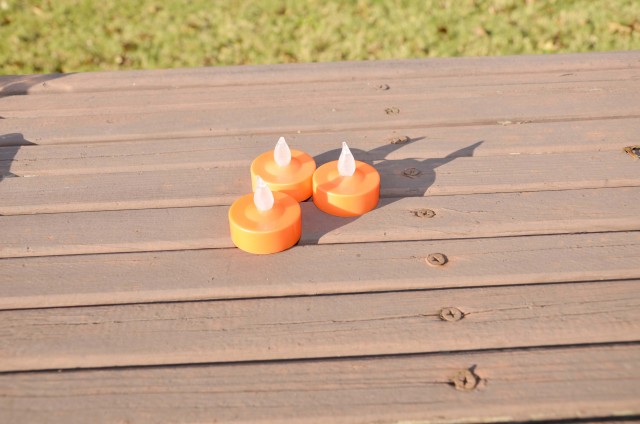 I prefer to use these LED lights from Walmart for inside the pumpkin.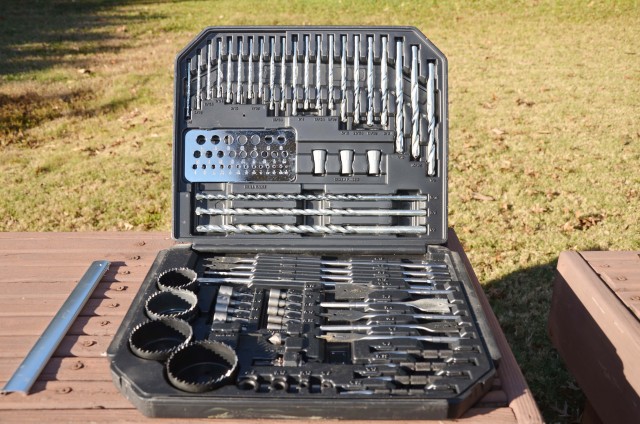 The drill bits I wanted to use. (Yes, I got my husband's permission, and cleaned each bit the second I was done so nothing would harden or rust them.) 🙂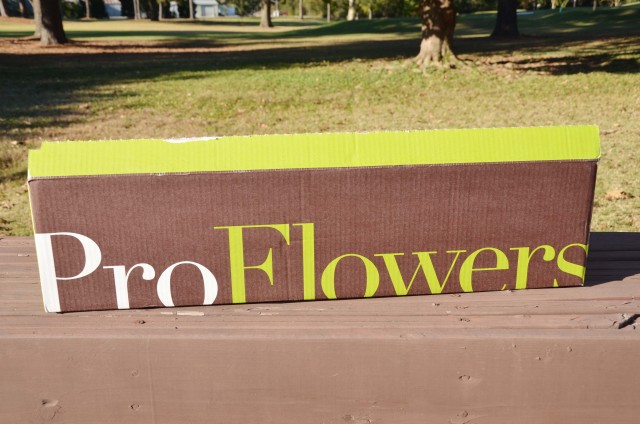 Get your flowers, I got mine from Proflowers as you can see.
I set the mason jar on the top of the pumpkin and marked it so I knew the minimum opening that I needed.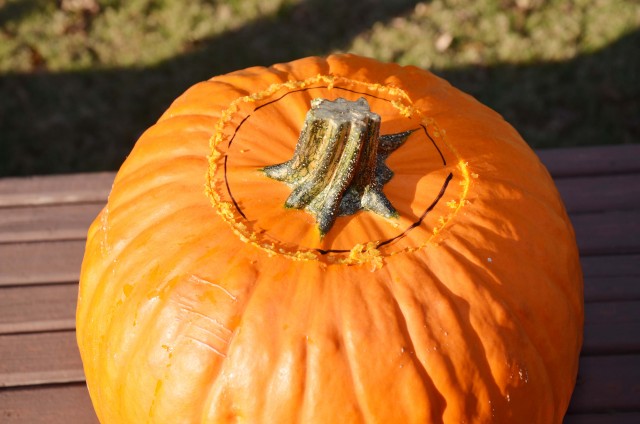 Then I cut a larger opening to make sure the jar would fit in.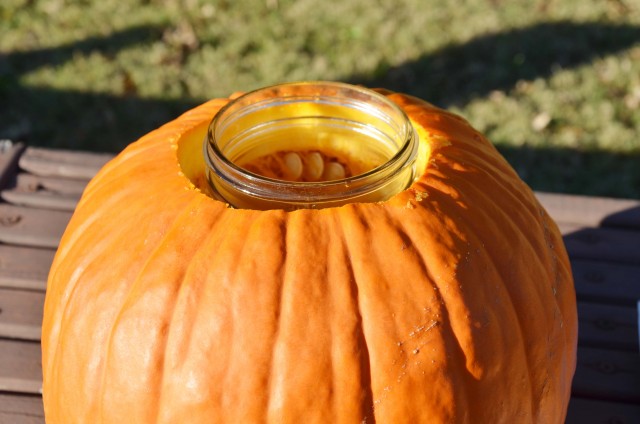 Check the fit.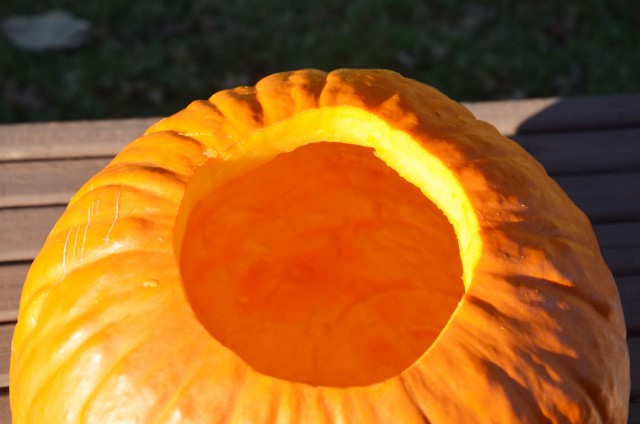 Core out your pumpkin.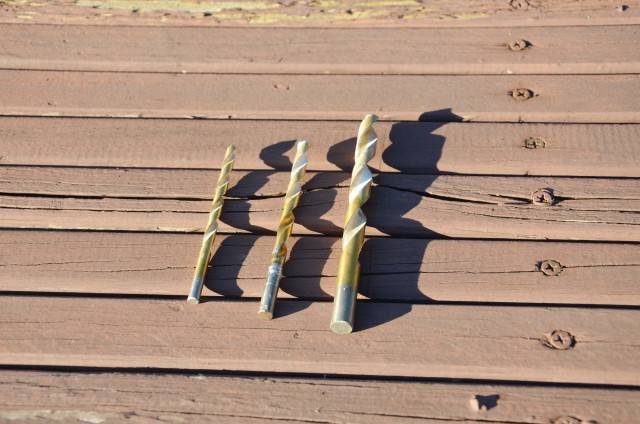 Gather the bits you want, I only pictured 3 here,but ended up using a fourth that is even larger than the largest size since I wanted the holes in my pumpkin to be graduated in size.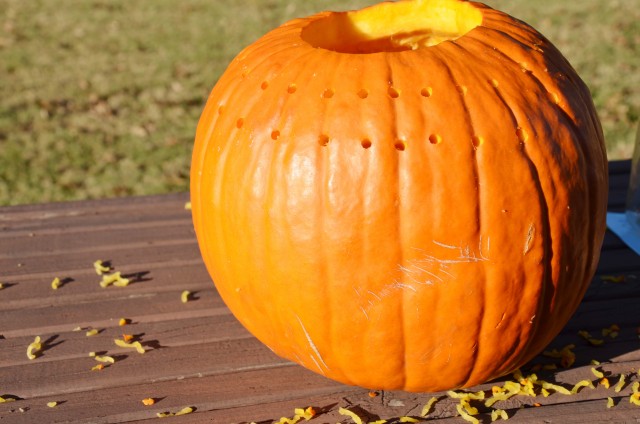 For each bit, I drilled two rows.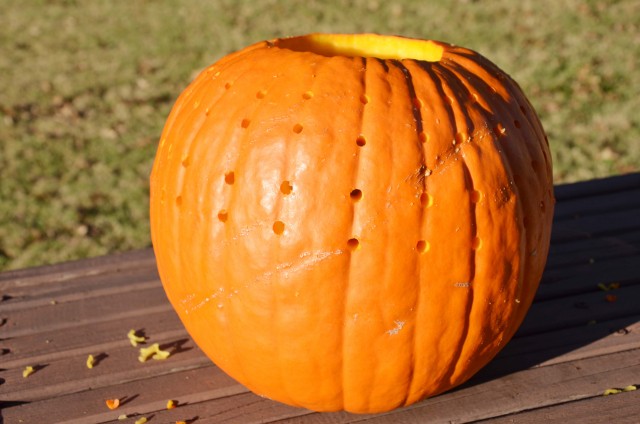 I didn't measure or make the hole openings because pumpkins are organic, and it would have been impossible to have perfectly straight lines,etc.  So I followed the natural curves of the pumpkin as my guides.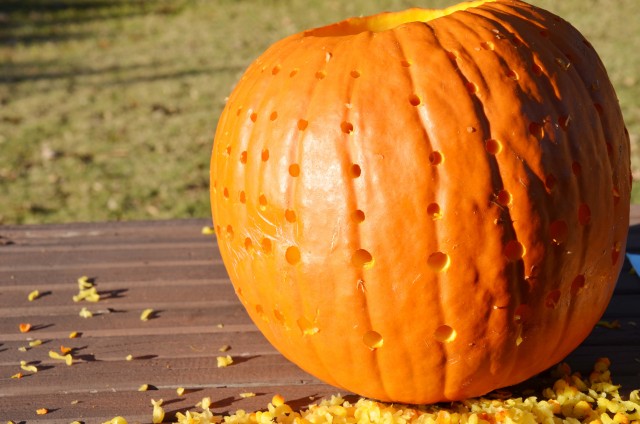 Here were the three bits used,but I decided I wanted another row at the bottom.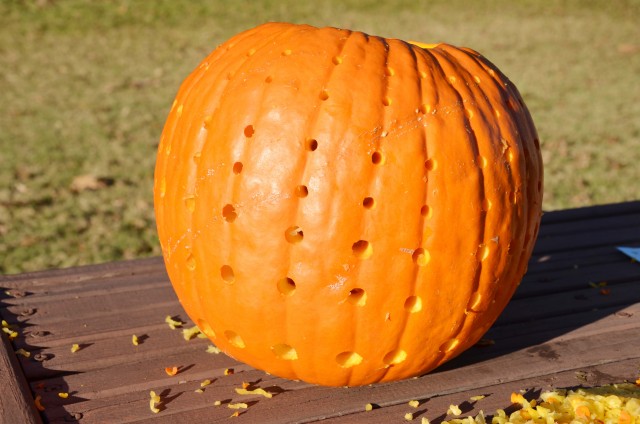 Woohoo, finished! Then time to clean up.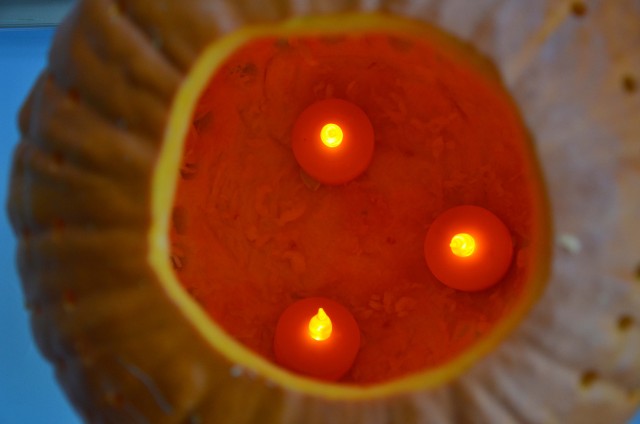 Put the LED lights inside.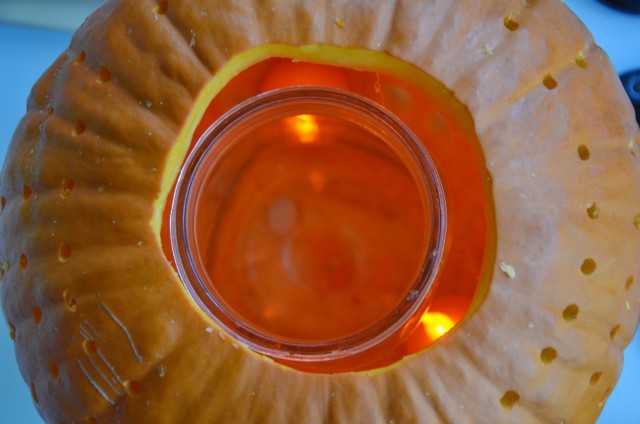 Another fit check.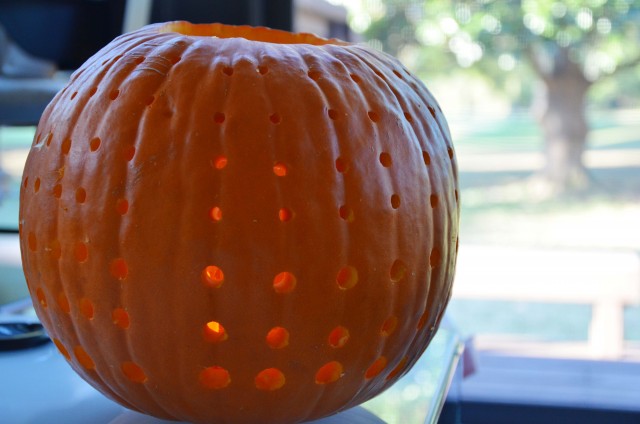 I didn't want to make my holes too large because I wanted the pumpkin to glow,but not show the candles, the vase, or the stems of the flowers when complete.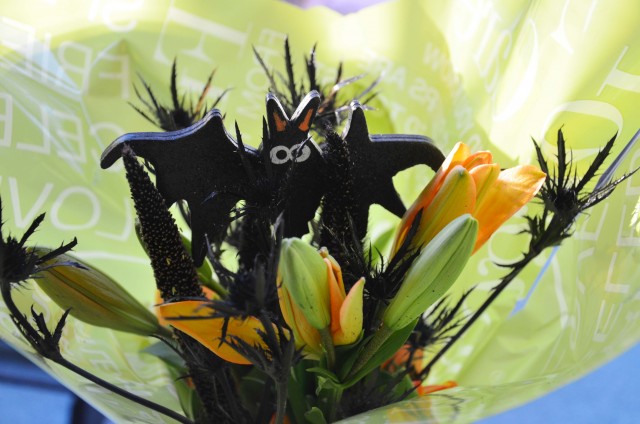 Get your bouquet ready by following the instructions that come with the flowers.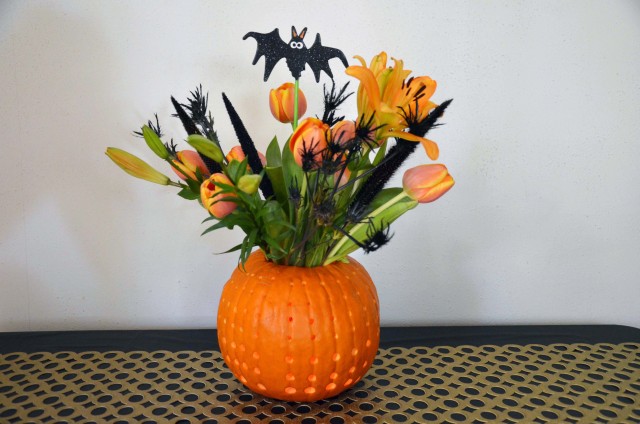 Then Admire your finished product! #Halloween
Be sure to check out ProFlowers if you are interested in their bouquets, we have used them in the past for birthday and mother's day gifts since we live so far from family.