Grant and I have been lucky enough to be able to have some of our family visit. Last month, my parents were visiting Kira, Andrew, and Alana, and then wanted to come see us. We happened to be going to Nashville that weekend, so Friday we drove up there and hung out with everyone. Then on Saturday I went and got my hair cut since I like Kim the Korean hair dresser even though I can only understand half of what she says. We stayed through dinner and headed back to Huntsville while my parents spent more time with the Fleshmans.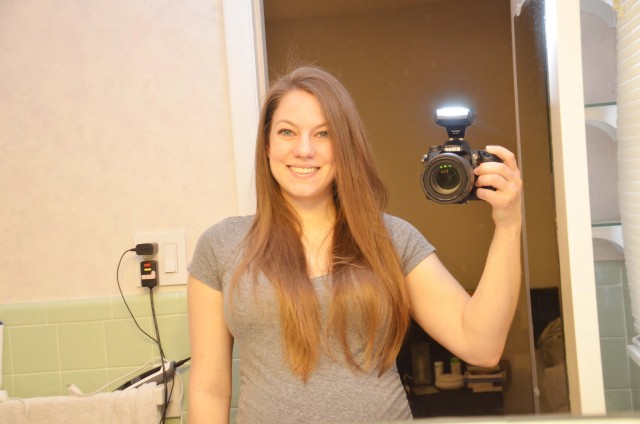 Before my hair cut, Grant and I both like my hair long,but we figured after our baby is born it will be a long time before I get it cut again.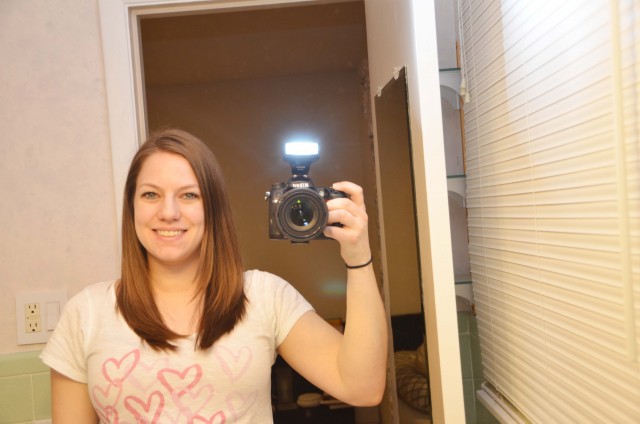 After, this way I can still get it in a pony tail, but not as much to maintain until it grows crazy long again.
Unfortunately, I did a bad job AGAIN of taking pictures while my parents were here. The visit was so much fun, and it was so nice hosting with a house! My dad ended up having to work while here on his visit, so he got set up on Grant's desk while I worked on my stuff next to him on mine. My mom did all sorts of things to keep busy while we worked. When I had down time or was off we went shopping, talked, cooked food, and read some. I was slightly worried about the food aspect because my dad has been eating vegan lately,but it ended up being a lot easier than I anticipated so that was nice.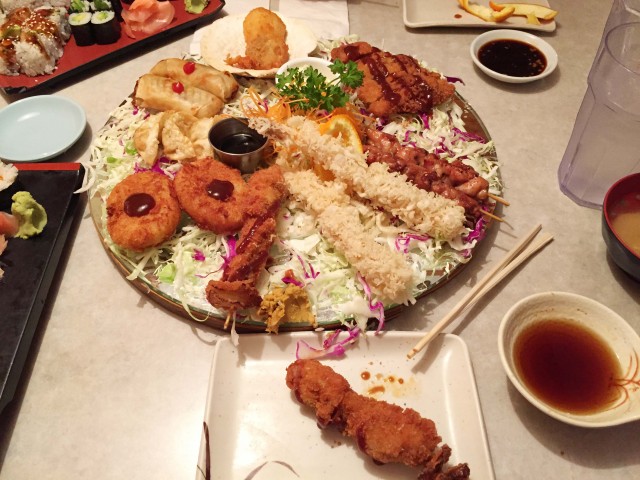 My parents treated us to Sushi while they were here which always sounds great! We ordered a Sampler so we could try a lot of the dishes that this restaurant serves only to realize we had gotten all fried dishes… oops. We ended up having to take half of this plate home.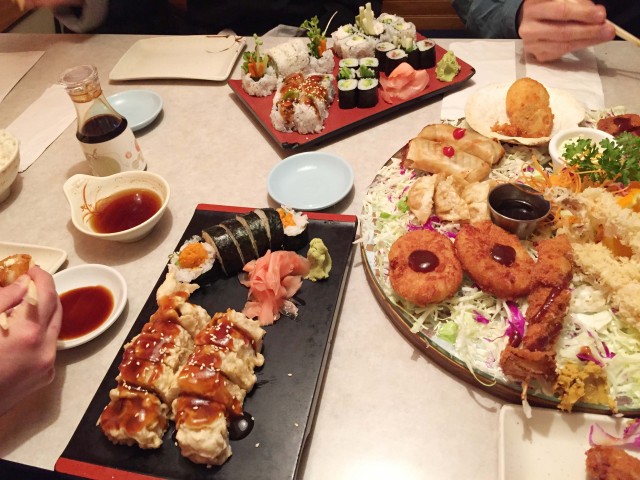 Here you can see Grant and my sushi rolls and my parents across the table. The Sushi chef was all excited as we were leaving, and he saw I was pregnant. He kept telling me in broken english that sushi is good for the baby. 🙂 (yes, we ordered cooked rolls) They say during the third trimester  you want to expand what you eat as the baby can taste more of the foods so maybe she will like a variety of foods since we have been eating so many different things. This was Edo in Madison, and it is delicious if anyone is interested.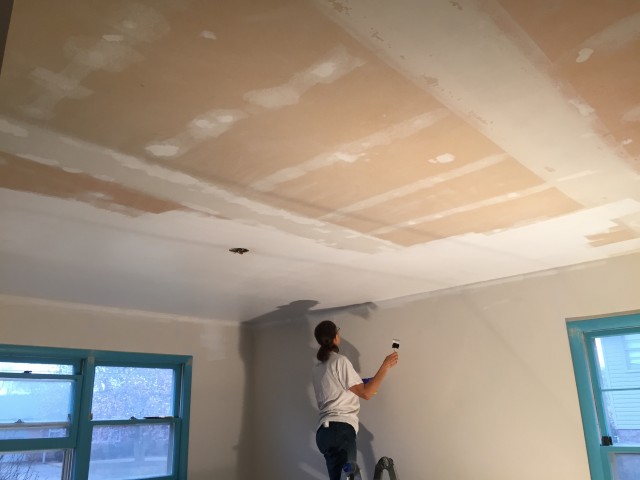 My parents also helped us in the baby room! This is the only picture I got,but my mom and I primed and painted the ceiling in the baby room. Then I spackled a few parts that weren't visible until there was paint on it. Then sanded and did a second coat of paint. After that both of my parents helped us paint that bright blue trim. 1 coat of primer, 3 coats of paint later the blue trim was white. We still had a TON of issues with it,but I will explain that later in a tutorial.
My parents left on that Saturday after a great visit in the early afternoon since their flight was from Nashville. Then that same Saturday Kira, Andrew, and Alana came over so that we could watch Alana for a few hours and then put her to bed. Kira and Andrew were attending a Birthday party in Birmingham and would either spend the night there or come back super late. They ended up coming back super later after we were all in bed, but we were fine either way.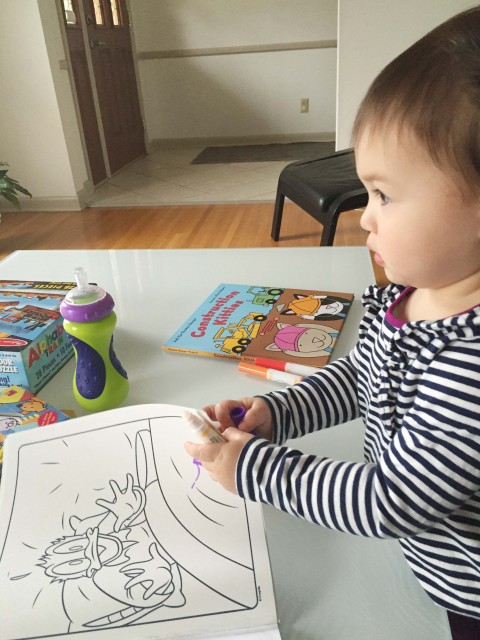 Alana was on such great behavior! Since she goes to daycare, she would just tell us randomly, "Mama, Papa Work." Then she did the baby sign language sign for work. Since this didn't distress her we would just agree. We colored, we played with blocks.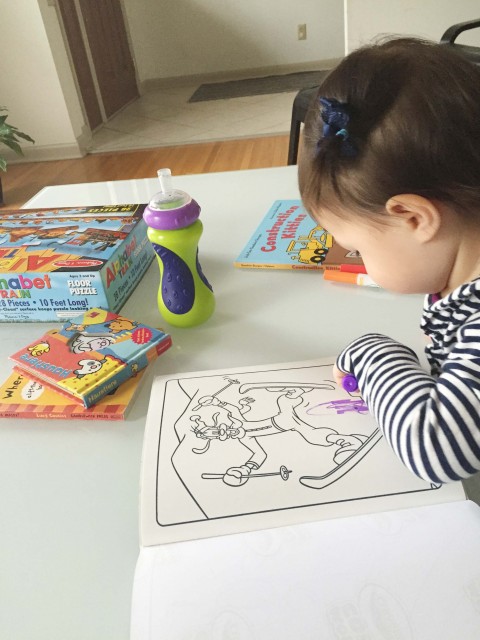 These wonder coloring books were a lot of fun.
We played with her puzzles that Kira and Andrew brought and ate a few snacks of cheese, lunch meats, and fruits.
She also got to watch a few 3-4 minute videos on youtube kids that were her favorite.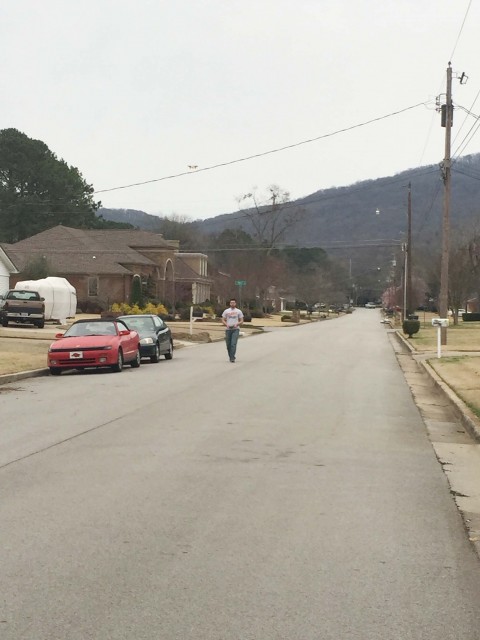 Andrew left his drone here for Grant to play with, so while we took a walk with Alana, Grant was having a ball flying it. You can see it right above the powerline in this picture.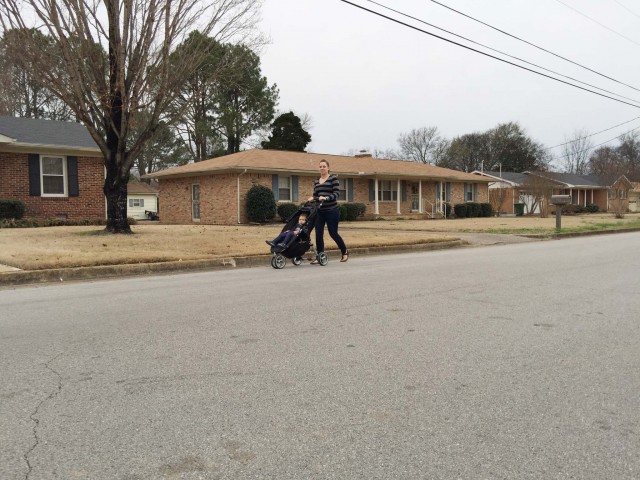 We got to try out our stroller and Alana seemed to like it. We saw birds and even stopped to watch a few very fat squirrels on the walk. After that we ate dinner which Kira was kind enough to bring with her as a thank you for us watching Alana. She nibbled on the Lasagna, but mainly wanted the tomatoes and cucumbers from the salad I made with our family vinaigrette dressing on them, cheese, and salami. She ate super well. During most of our day we hooked up Grant's camera so that Kira and Andrew could log in and see what Alana was doing. During dinner they talked to her through the camera and she kept looking around saying MAMA!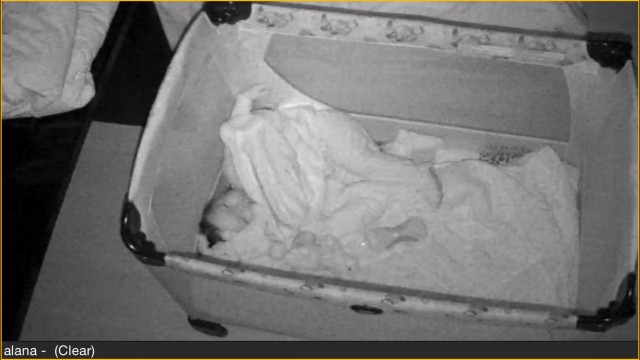 After dinner, we played some more, and started the bed time routine we were told to follow since she had been rubbing her eyes during dinner. She is such a chill kid and did it all without fuss. Once we laid her down she started crying, but we were told to wait around 15 mins before going back in and soothing her. She didn't even make it to the five minute mark before she was out. Here you can see one of the funny sleeping positions she was in. Later that night Kira and Andrew made it back.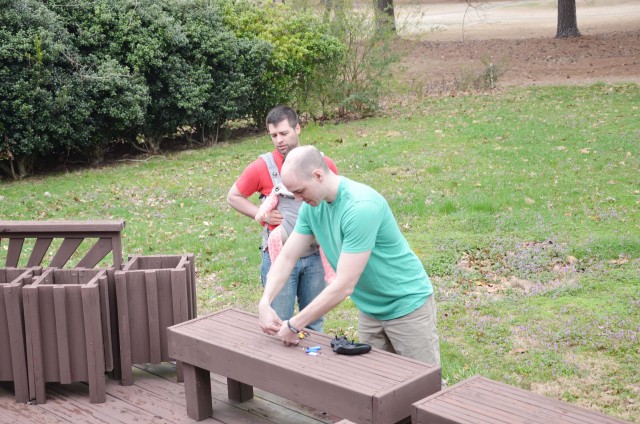 The next day we had a leisurely breakfast, and then the guys played outside with Alana and the drone while Kira and I went through baby clothes they had brought for us to use for our little baby which is VERY welcome.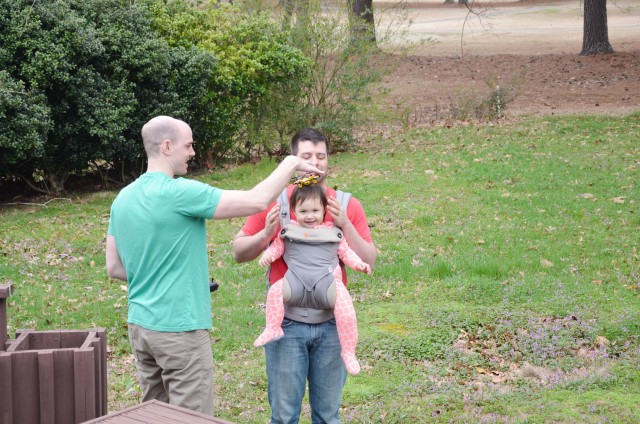 Alana kept wanting to walk around but the ground was super wet from raining the night before so Grant busted out the ergo carrier to give it a try.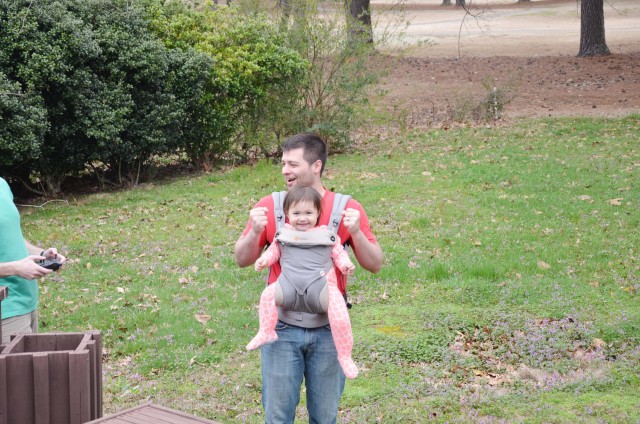 Here you can see they launched the drone off of Alana's head. 




Here you can see a slow motion video we took of the drone flying off of Alana's head.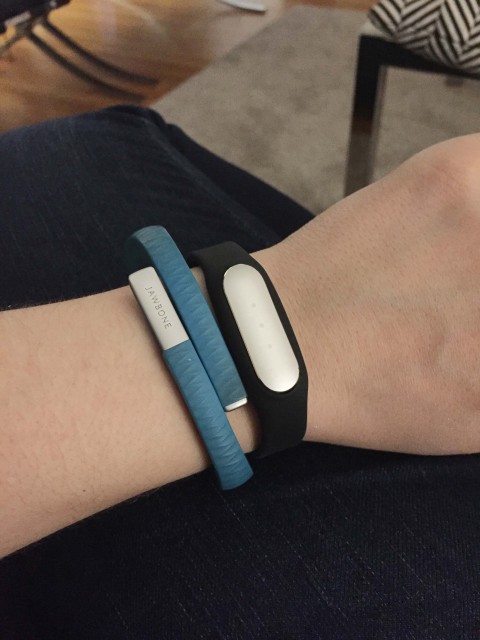 Andrew also brought a Mi Band, they are only $15 from THIS website, and are super impressive.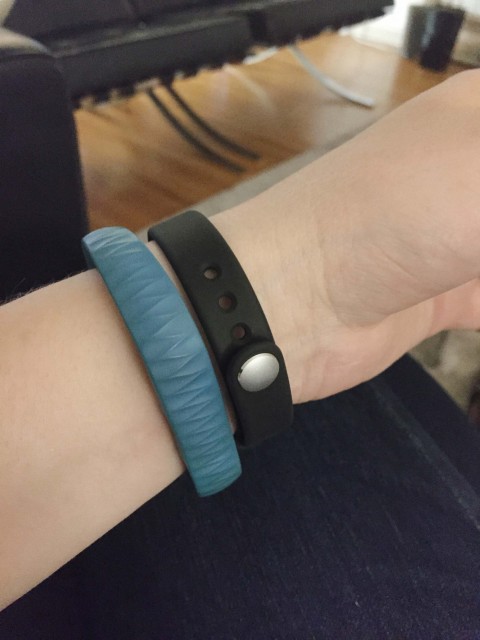 I have been wanting to have a fitness step tracker and sleep tracker. You can see I have a jawbone I got really cheap during Christmas time,but I'm not a fan of the band as much, and having to charge it weekly as well as plugging it in to sync. The mi band syncs by itself and only has to be charged once a month. So Thanks Andrew for letting me borrow it until mine comes in.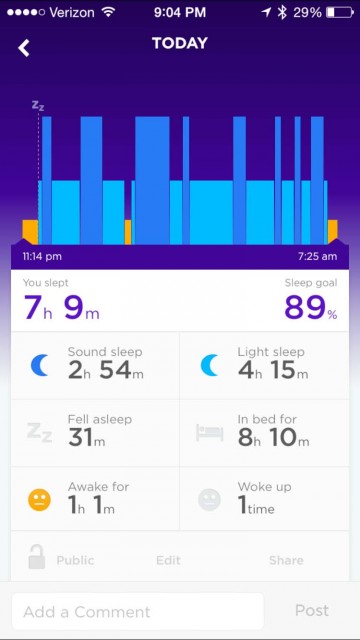 Here is the Jawbone sleep tracking.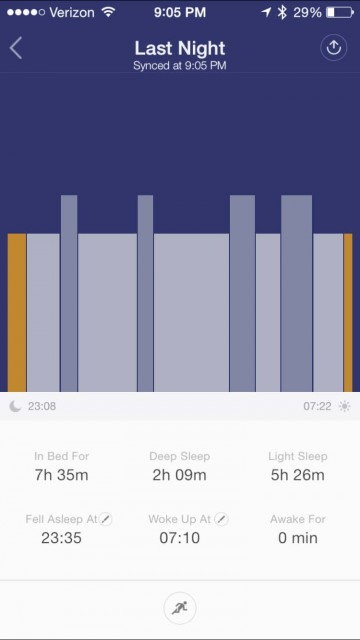 Then the Mi Band tracking, so it is pretty close.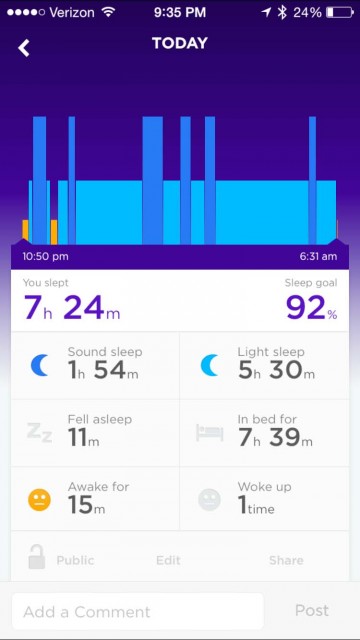 Jawbone a different night.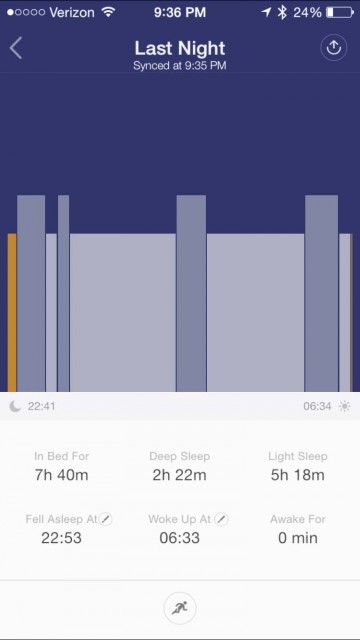 The Mi Band, so for the price I think it is awesome.
So this is kind of a random post, but thank you Mama and Papa for coming and visiting us. For all of the help with house stuff, for the company, the advice that you gave us, and treating us to yummy food. Thanks Kira and Andrew for trusting us to watch Alana and get parenting "practice" time. 🙂 Grant and I are so blessed with all of our family!!