I know Alana isn't our kid, but Grant and I aren't very exciting people, and Alana, Kira, and Andrew are! We went to their house in mid July to start prepping for Alana's first birthday party. I help Kira with the invitations and "moral support" since she is amazing and can somehow do everything. 😉 Anyway, during this visit we ate really yummy pasta that Kira made, and Alana was being a goof ball so I figured we would share these pictures.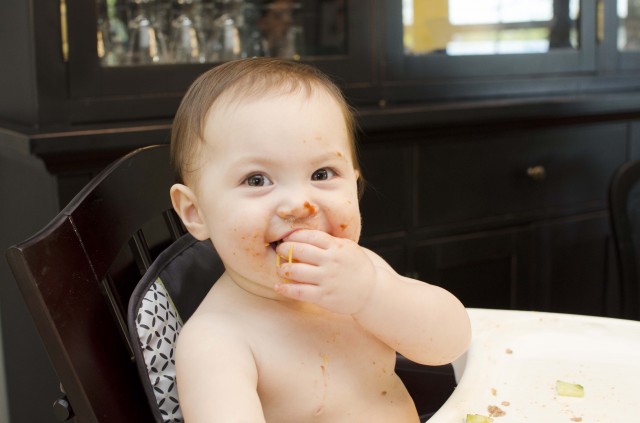 Smirking at Grant, she loves her Uncle Grant.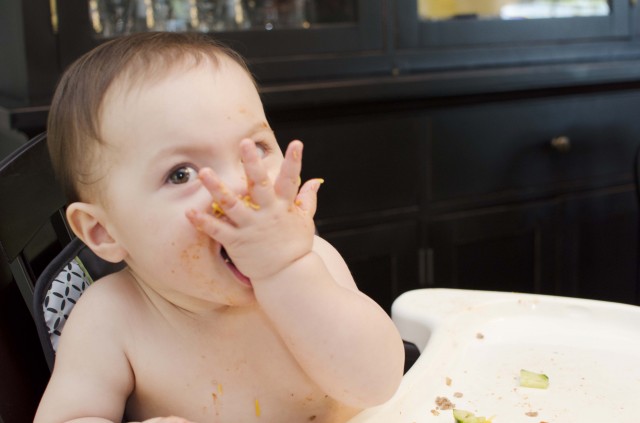 Yummy food, she ain't messing around.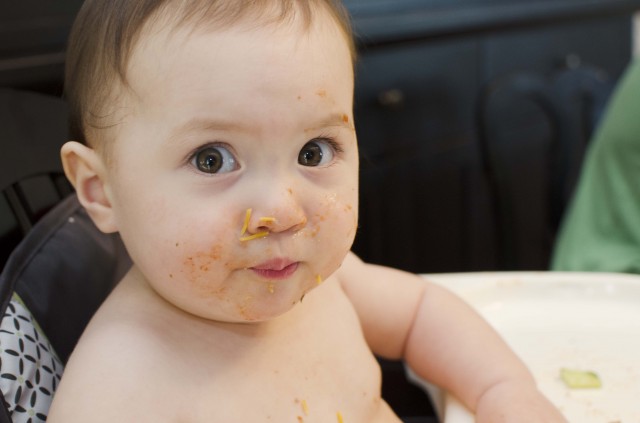 Yup, Grant is still being a stalker, and she knows it.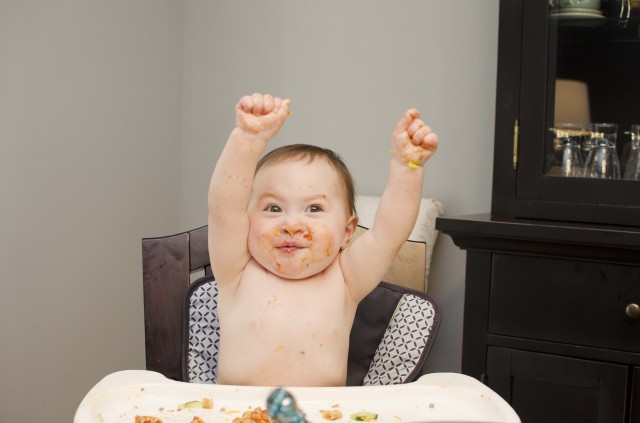 She realized that if she put her hands in the air, we would too…
Oh the power! 🙂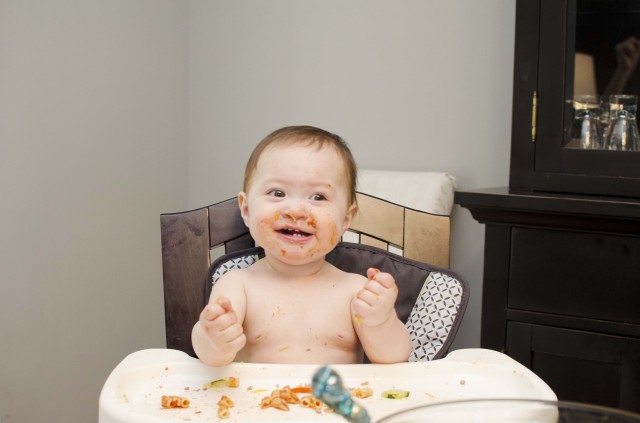 Smiling so hard we thought she would hurt herself.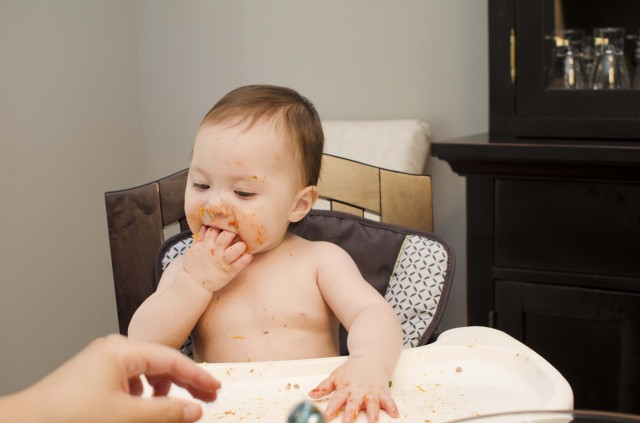 Back to food, she is a good eater.
Giving Grant an awkward Andrew smile because he was all up in her business.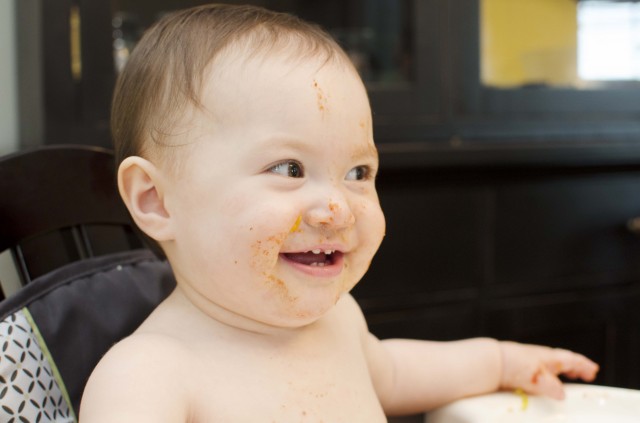 Then smiling for real at Papa.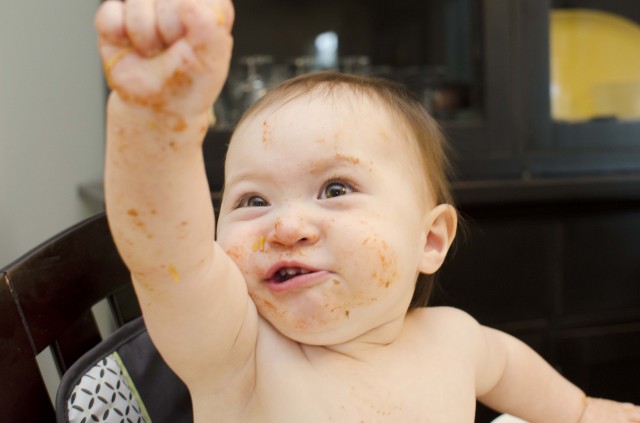 To infinity and Beyond!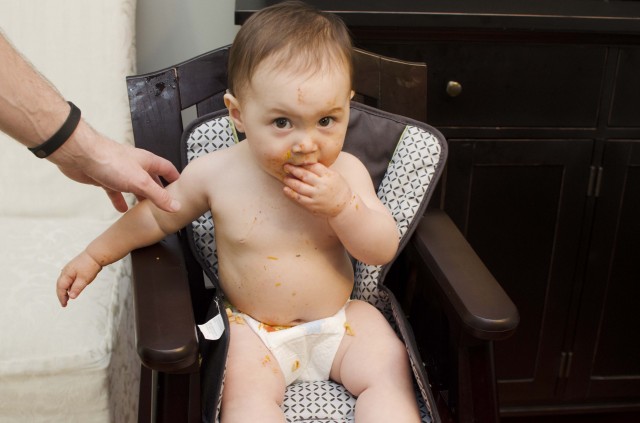 She was saving all that stuff on her diaper for later.
Papa trying to get the food off of her diaper since they would be cleaning the floor anyway.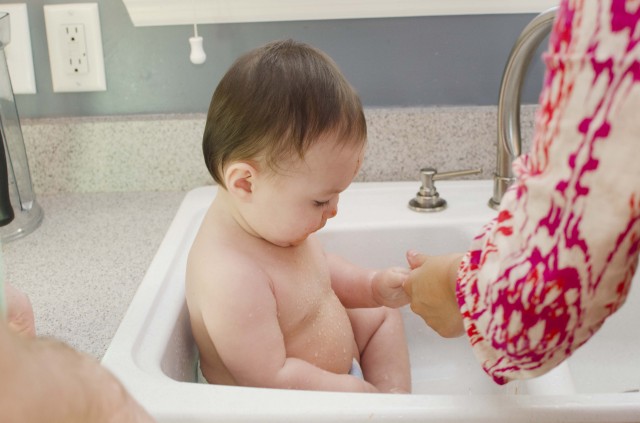 Bath time in the sink.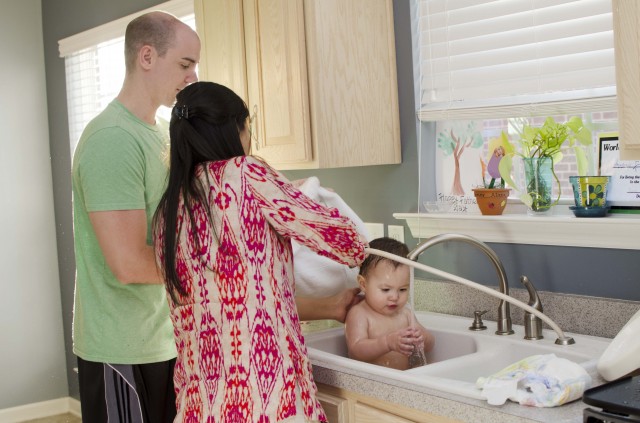 Thanks Kira and Andrew for letting us come and visit so often and be a part of your and Alana's life. She is such an amazing kid! I hope you guys have a GREAT weekend!
P.S. I won't be posting about Alana's first Birthday Party because Kira already did such a great job, and it would just be a repeat of our pictures again. 🙂 Happy Friday!