So, ever since I got my new sewing machine, I have been having a lot of fun stretching myself in terms of sewing. I was just going to give you a round up of a few of the things I have been working on.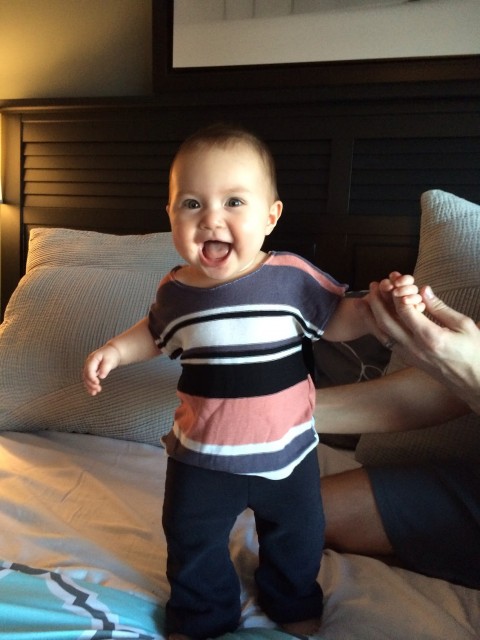 A few months ago, Kira gave me a sweater that she didn't want anymore. It did not look good on me, so I sewed it into a little shirt for Alana. I knew Kira liked the material since she had picked it in the first place.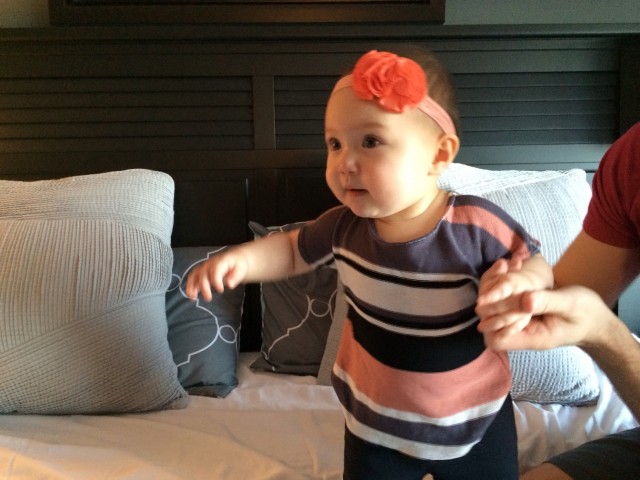 I used the Skipper top pattern for this soft knit shirt.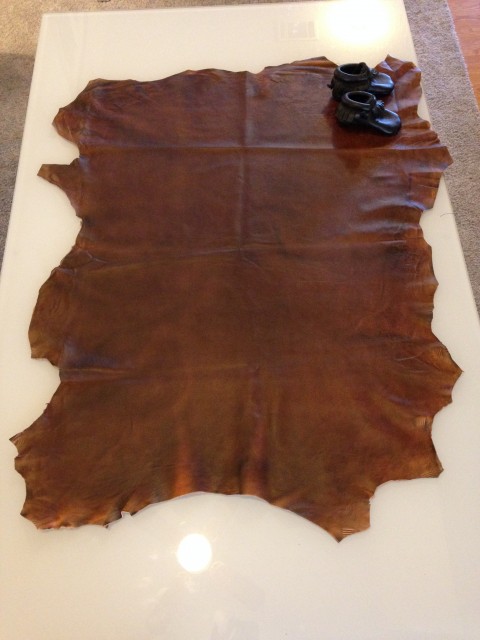 Then I decided to buy a lamb leather hide from this shop on etsy. Lamb leather is thinner than cow hide and can be easily sewn using a normal sewing machine. I am sorry to all of my Vegan friends!! This hide shipped fast from Italy, was soooooooo soft, and so beautiful. I almost didn't want to cut it up.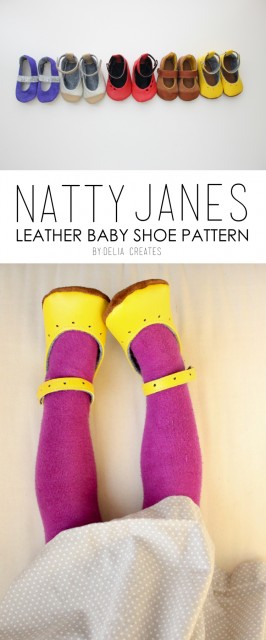 The first pattern I wanted to make from the leather was this Natty Jane Shoe pattern.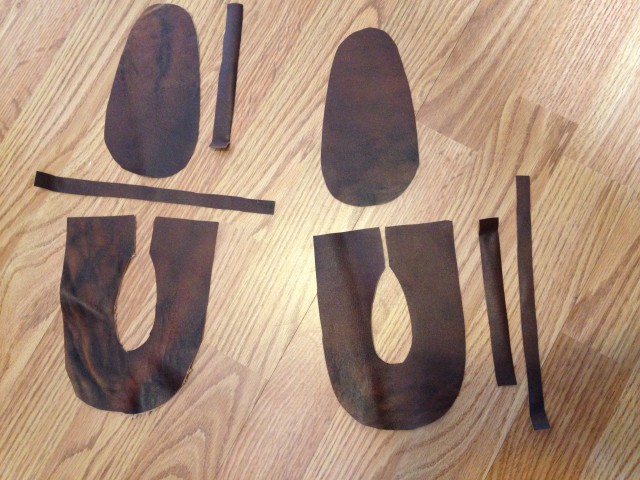 Here you can see the pieces of leather that I cut out for this pattern.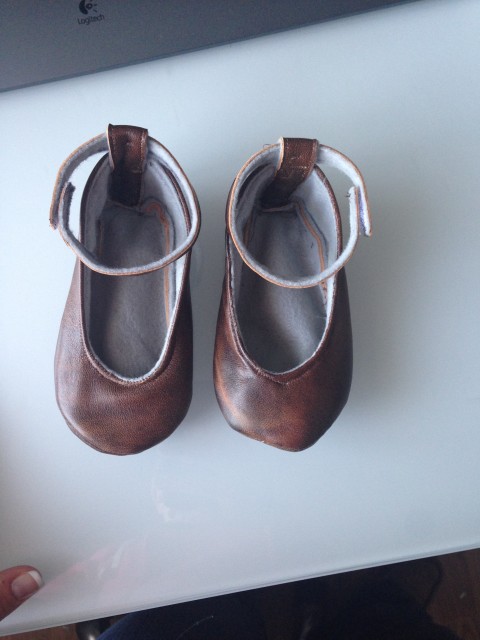 My final results.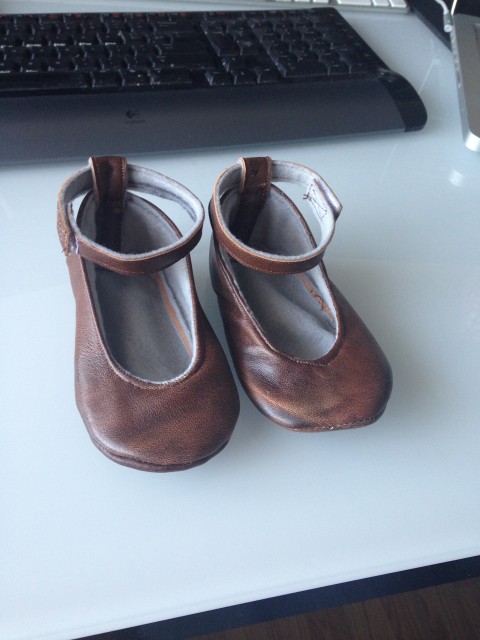 I lined them with a nice felt like the pattern called for. I could have added a lot of cute embellishments,but since it was my first time making the pattern, I did very basic ones. I wish I had had another color of leather to add the toe cap,but  hopefully I will be able to make cuter ones later.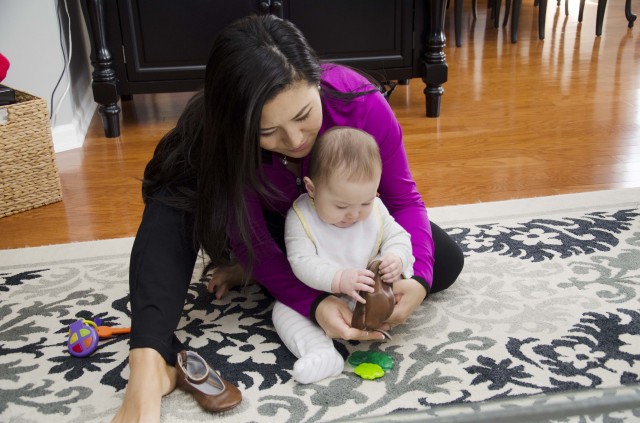 I made them a few sizes too big to make sure they would fit her when she is ready to start walking.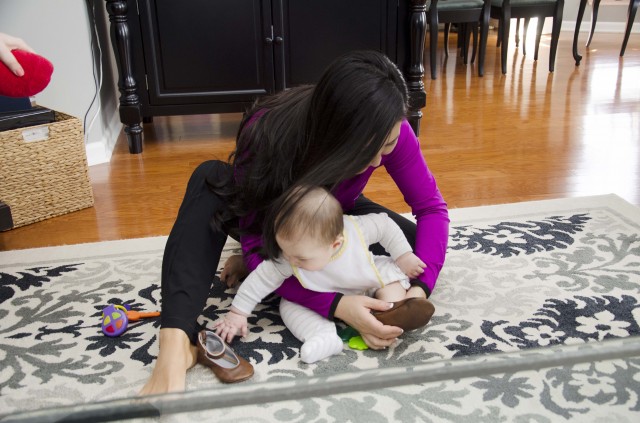 Alana kept wanting to eat them, but at least she didn't hate them because she didn't cry while Kira tried to put them on her.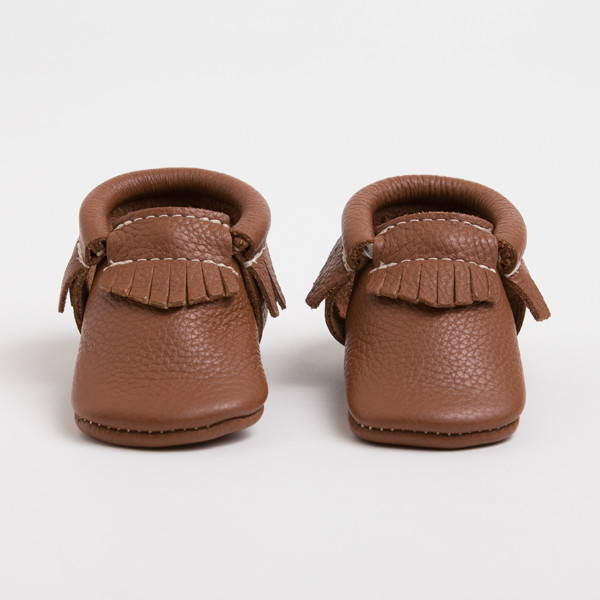 VIA
The second pattern I wanted to copy was a shoe similar to these from Freshly Picked.  These are so nice looking along with all their other colors,but just very outside of my price range.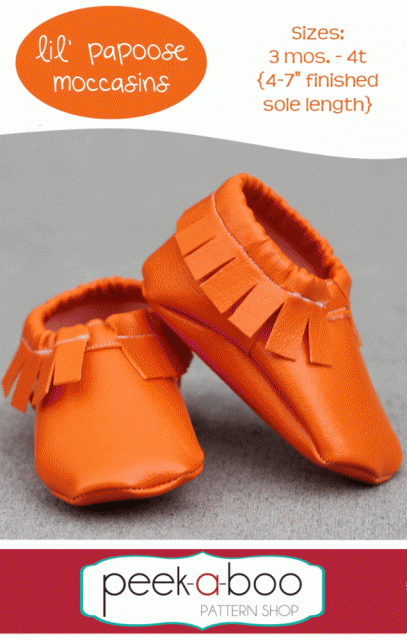 I used the Lil' Papoose Moccasin pattern. (I waited till it was on sale.) I did tweak the design so that  it had the center fringe like the Freshly Picked Moccasins.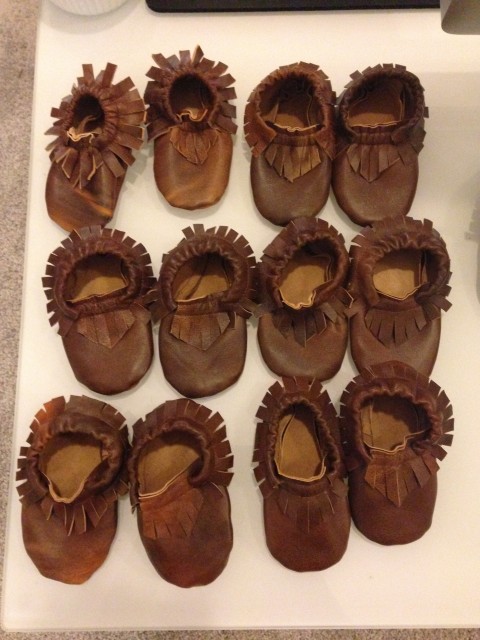 So here are my finished ones. I really liked this pattern, and Grant made sure I kept one pair of these so that when we have a kid they have them. I made them in size 5 since I read that a lot of toddlers/babies wear this size when they first start walking. I love the subtle color variation that the leather has, and I cannot wait to buy more so that I can sew more of these cute little puppies. That Etsy Shop has such BEAUTIFUL leather that I want to buy WAY too many skins.(Sounds kinda creepy saying it like that. Oh Well!)
If you want to try your hand on making some Moccasins, there are a few free tutorials and patterns that I found at the links below. Also, a lot of Etsy Shops sell these cheaper than the Freshly Picked ones.
http://thediymommy.com/sew-fringed-leather-baby-booties/
http://www.sewinginnomansland.com/2013/05/22/little-leather-moccasin-tutorial-and-free-pattern/
http://www.abeautifulmess.com/2012/10/diy-mo.html?crlt.pid=camp.KZIlREGRpLqB