Grant and I have been making our own laundry detergent for the past 3 years now. We both really like it, and let me tell you, Grant is super picky about laundry detergent. We make one batch once a year and then slowly use it up. Below are the ingredients and instructions that you need to make it.
Homemade Laundry Detergent(Recipe from my friend Ashley!)
1/2 Cup of Borax
1 Cup of Washing Soda
1 Bar of Fels Naptha Soap(has a citrus scent I find it for $.99 a bar at Walmart, it is always with the other detergents on the bottom shelf) or 1 bar of Dove ivory soap
OR a Laundry Kit(They sell all three items together in a pack on amazon,but it is pricier than buying everything separately)
Essential Oils for scent(We prefer the clean lemony scent it has,but you could add something else to it if you prefer)
Water
5 Gallon Bucket
Lid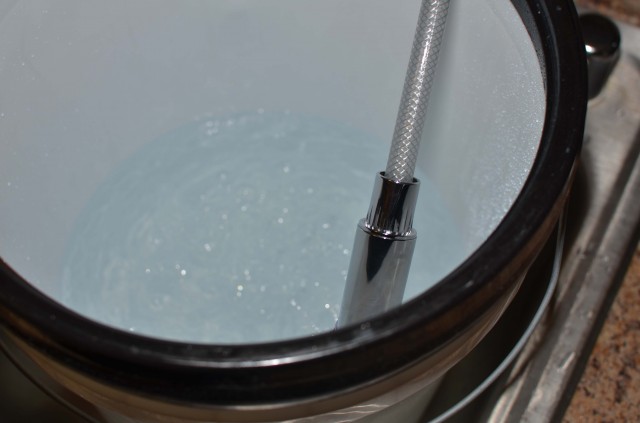 Fill your bucket with around 2 gallons of hot water.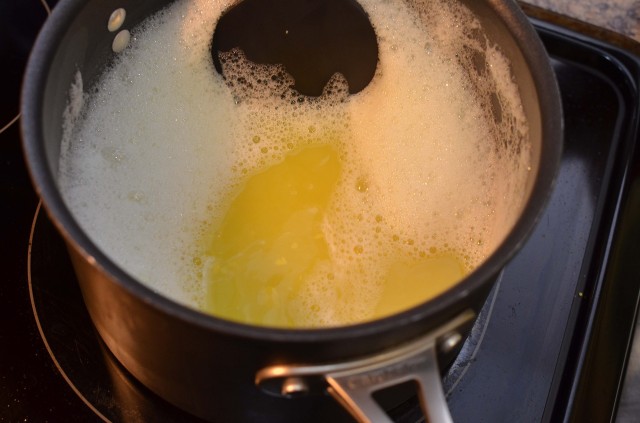 Grate your bar of Fels Naptha; I use my Vitamix and then put into a pot with water. Heat it until all of the soap has dissolved.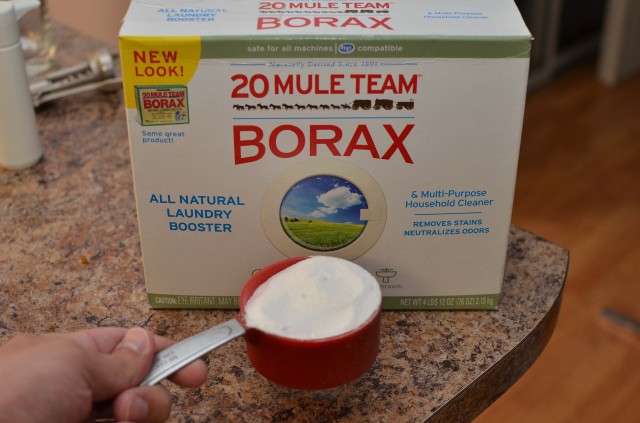 Add your Borax to the water.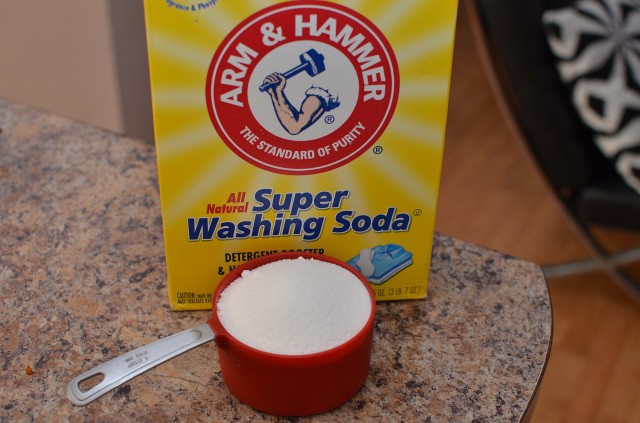 Add your washing soda to the water.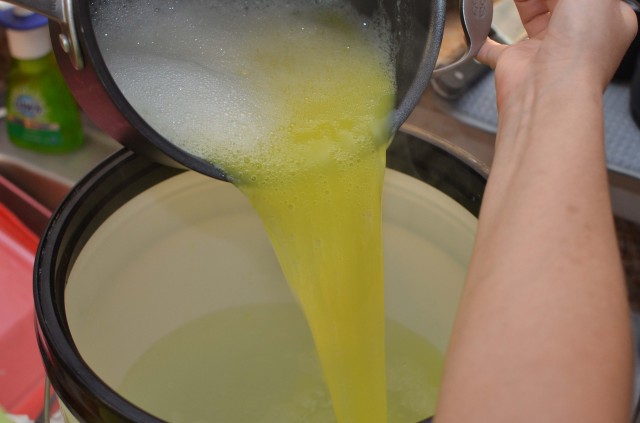 Then pour in your melted soap into the water.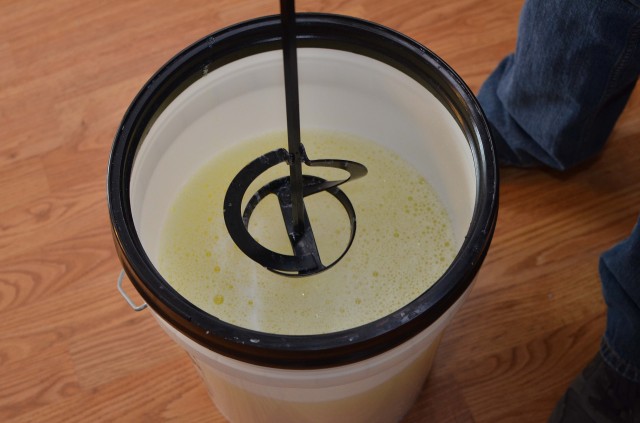 We actually got a grout/mudslinger mixer from amazon to make the mixing easier, but you can use a long handled spoon if you prefer. We just got this tool this last October, so it isn't necessary but nice if you do have it or a grout mixer to attach to your screw driver.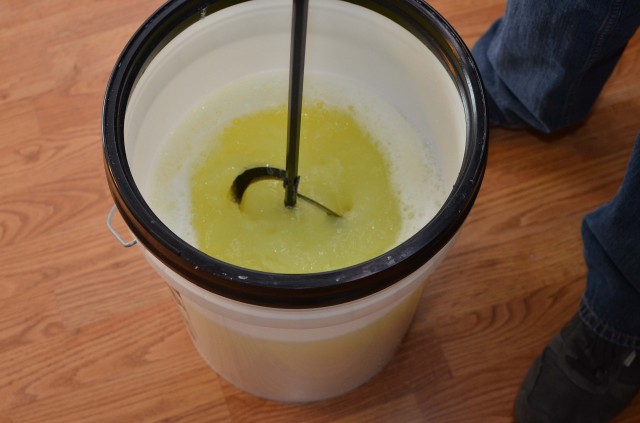 Mix it up.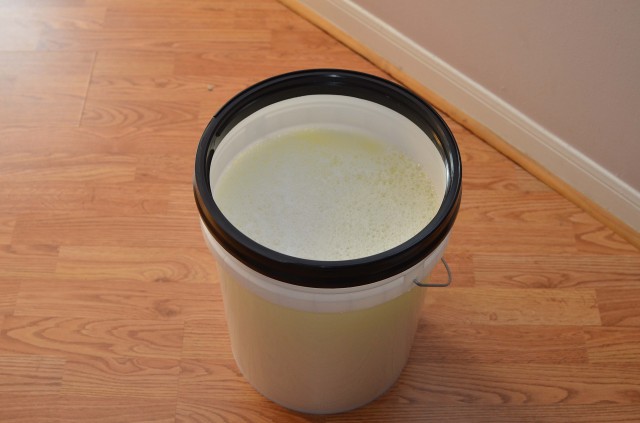 Then top with enough hot water for it to hit the 4 Gallon mark.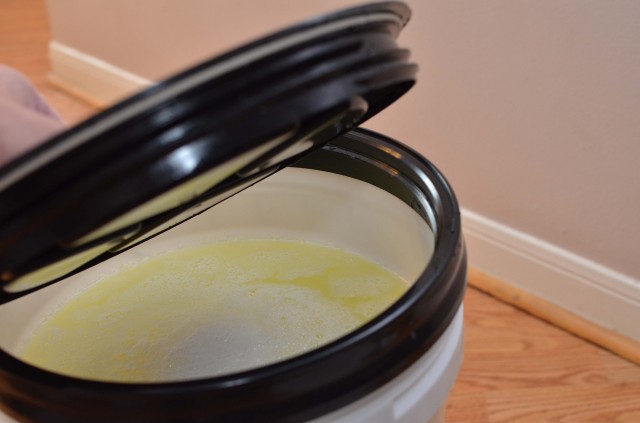 We have this lid from Amazon , but they also sell them at home depot. I prefer it to the normal ones because that way it is easy to open and close for me since I am the main one using the detergent.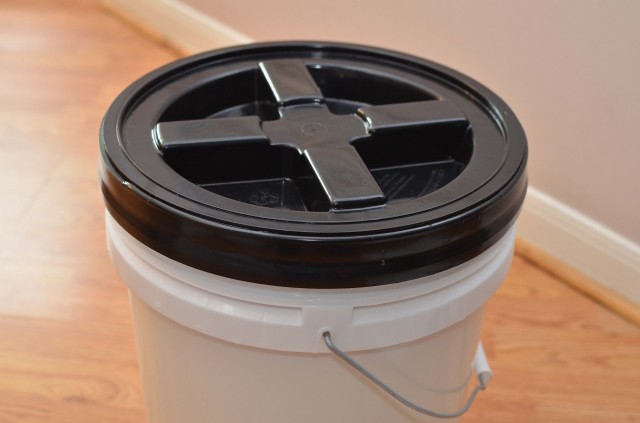 Then close the lid and let it sit for at least 12 hours.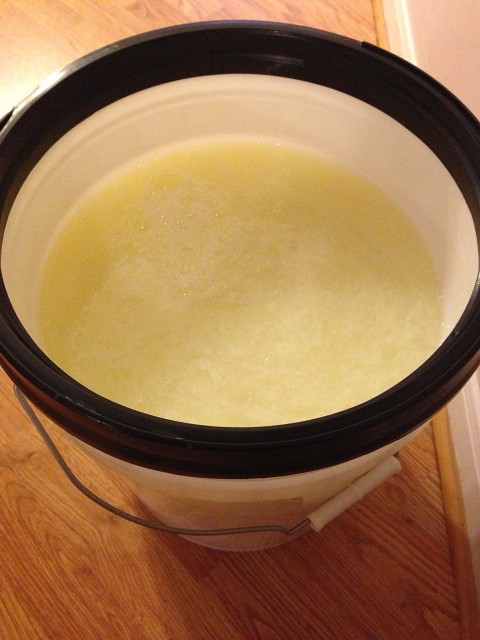 The next day you will see that it is very thick and gelatinous.
Stir again the the mixer tool to break up all of the gel parts. It might get lumpy again over time,but we just shake the smaller container we have the detergent in.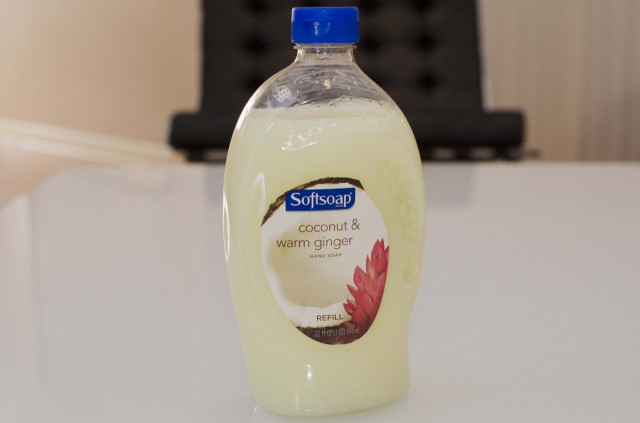 Here is the container that I put my detergent in. This makes it much easier to shake the lumps out and isn't hard to store. Some people got buckets with spouts in them,but we didn't have a place high to put the bucket, and then you still need another cup or something to put the detergent in; so, this works for us.
You only need to use 1/2 cup of detergent for top loaders and 1/4 cup for front loaders. The lines on the cups from the commercial detergents are way more than you actually need to wash your clothes if you read their recommended amounts on the back of their containers. They just want you using more of their products faster. 🙂
The one thing we have noticed is that our bright whites have gotten a little bit dingy overtime, so we use the follow ingredients with whites that can be bleached when really wanting to get them nice and white again.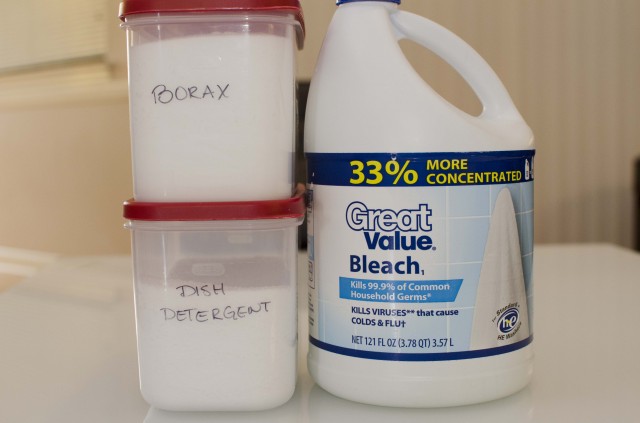 I add the full amount of bleach(~1 Cup) that the tray will hold, and I add 1/2 cup of Borax in with the clothes as well as 1 cup of powdered dish detergent(mine is just the cheap great value stuff) that is also put in where the clothes are. If you have a top loader, then everything just goes in with the clothes. Then add the recommend amount of our homemade laundry detergent as well into the tray.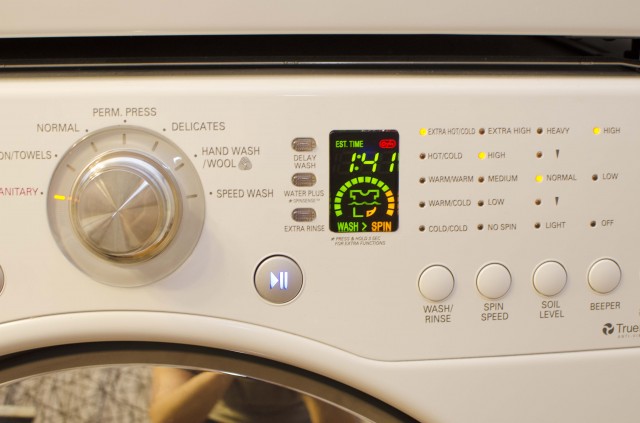 Wash on the Sanitary Cycle which is nice and long. If you have a top loader, then you can put everything in let the washer fill with hot water and let it soak. SEE FULL INSTRUCTIONS here if you are confused.
This method for us is SOO much cheaper than buying detergent, is easier since we only make it once a year, and we are honestly happy with how well it cleans and smells. It also doesn't have any crazy chemicals in it either so it makes us happy campers.
If anything is unclear or confusing, just let me know so I can answer your questions!