I don't know if you have ever eaten at Z Tejas, but it is a restaurant in Austin, TX that has some great food. I like everything I have tried,but really like their cornbread.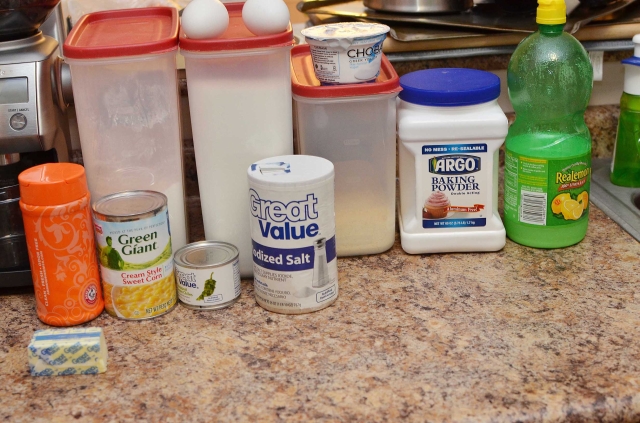 Gather your ingredients.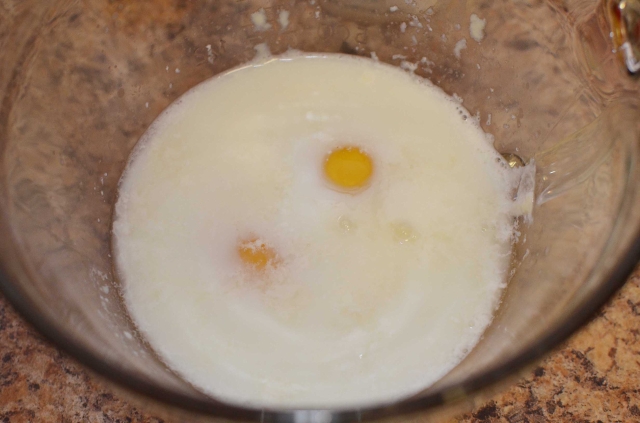 Add the buttermilk and eggs.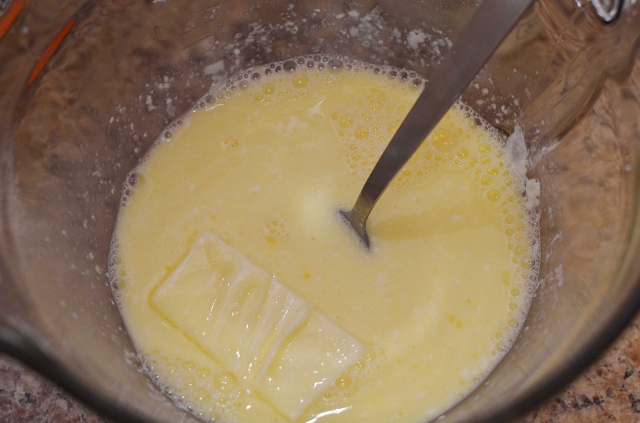 Add butter and yogurt.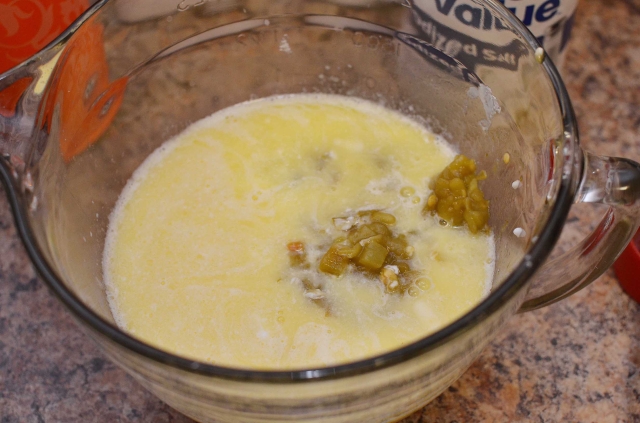 Add the green chilies, creamed corn, and frozen corn.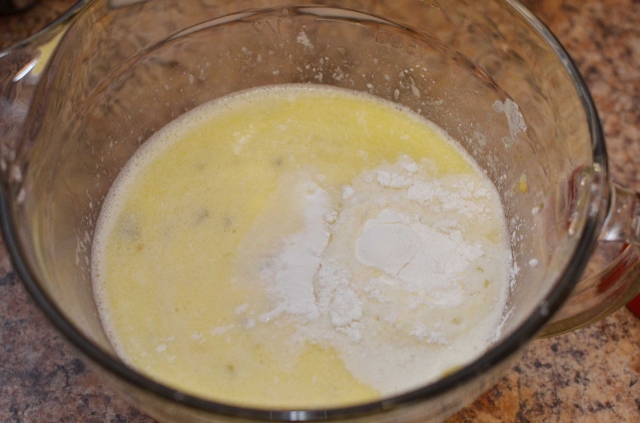 Add the Salt, Baking Soda, and Baking Powder.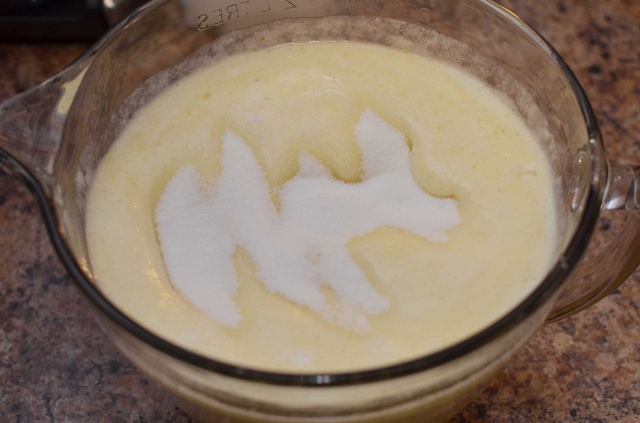 Add the sugar.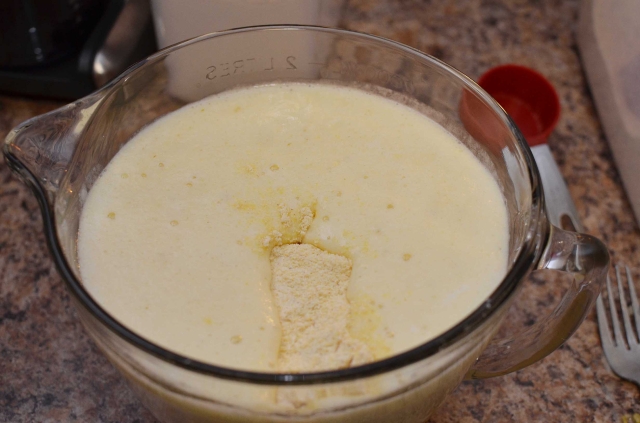 Add the Corn meal.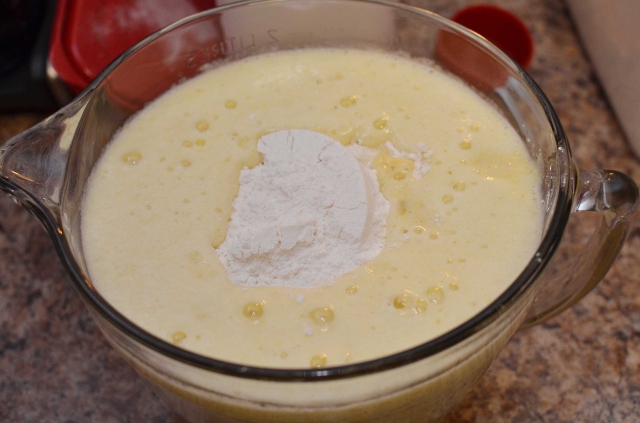 Add the Flour.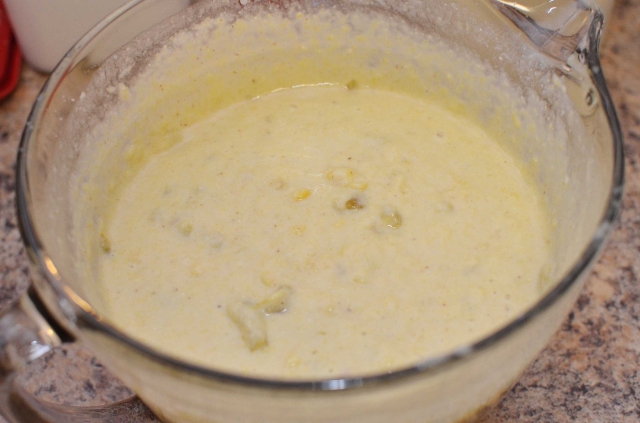 Mix up.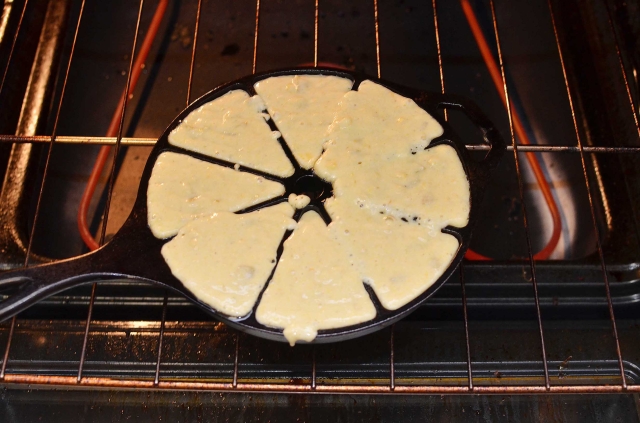 Place in a preheated iron skillet.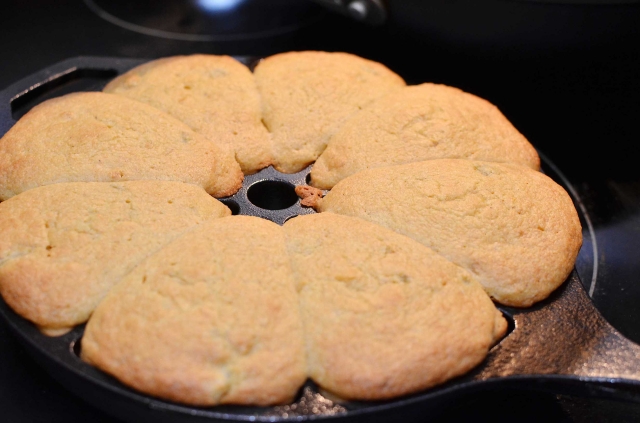 Bake, turning half way through.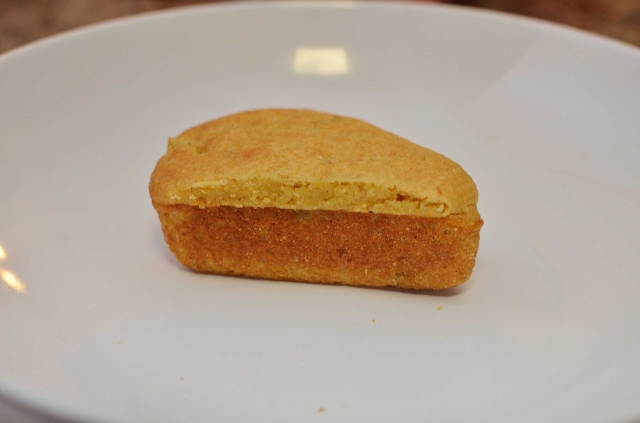 Once done.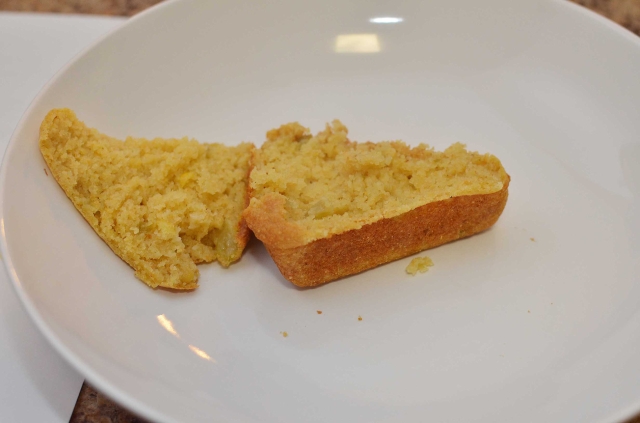 Nice and flaky! I didn't have frozen corn, so normally there are a few more corn kernels showing.
Servings Size
Directions:
Prep Time: 20 mins
Total Time: 55 mins
Mix all dry ingredients together.

Mix wet ingredients in a separate bowl, add dry ingredients.

Lightly grease a 10- or 12-inch cast iron skillet. Pour in batter. (I preheat the skillet while I'm making the batter.).

Bake at 375 for 25-30 minutes, rotating pan halfway through.
Also, no buttermilk in the house, so I used the usual substitution of 1 T. lemon and enough regular milk to make up one cup. The rest was per recipe.