Grant is not a huge sweets person, I am,but I wish I wasn't! So, one of the things that Grant does like and actually asks for are these blue berry muffins. I have to say they are pretty darn amazing!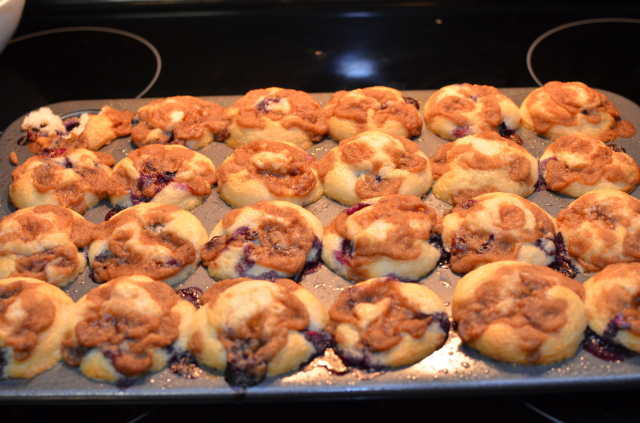 These are our favorite Muffins!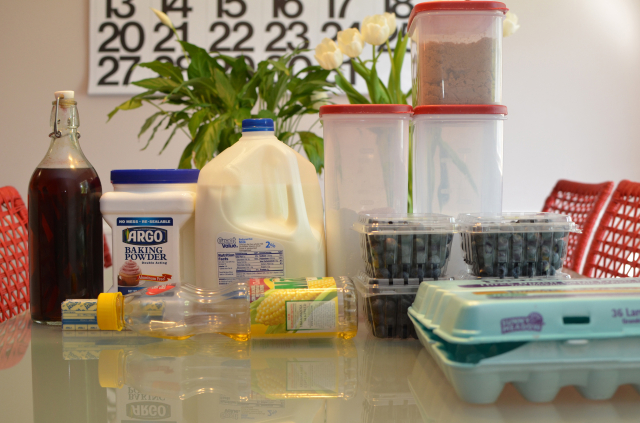 Gather your ingredients.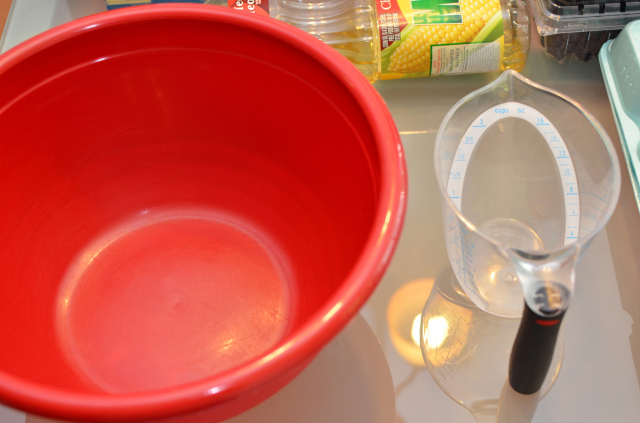 You will need at least 1 large bowl for the batter, one measuring cup that goes to at least 1 cup, and a small dish for the crumb topping.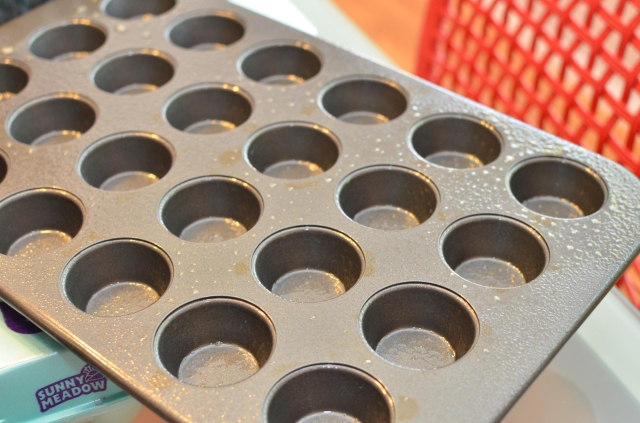 Spray the trash out of your muffin tin. I like to make these as mini muffins because you can just eat one at a time without dropping portions of yummy goodness. The regular sized muffins are good,but get messy cause of the topping. Also, if making for an office, a lot of people prefer smaller helpings.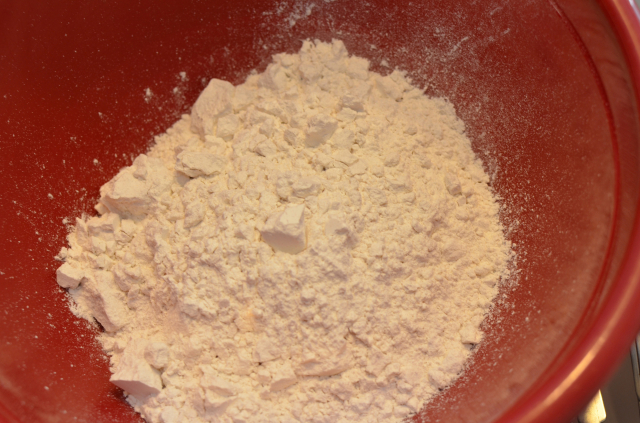 Add the flour.
Add the Sugar.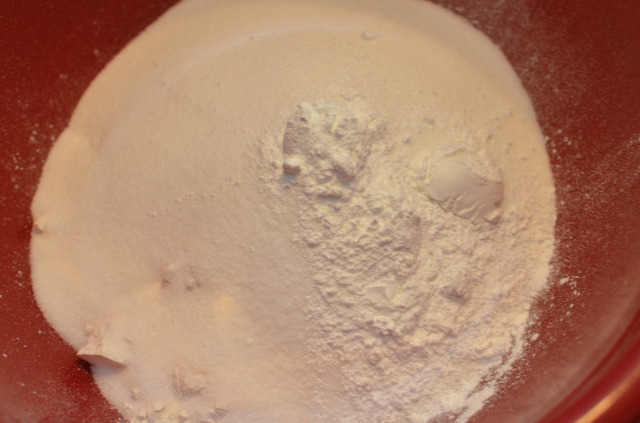 Add the baking powder and salt.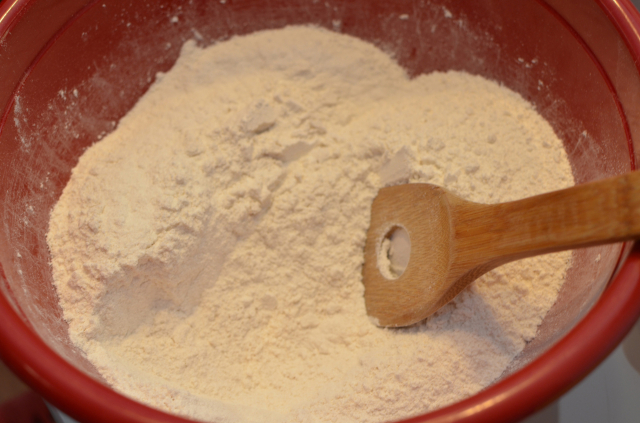 Mix.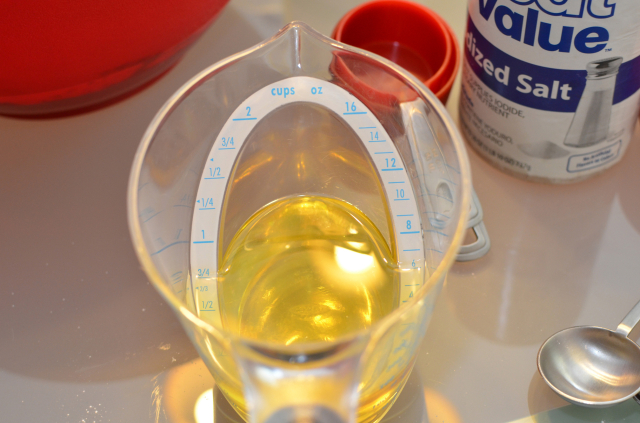 Start with the amount of oil called for on the recipe.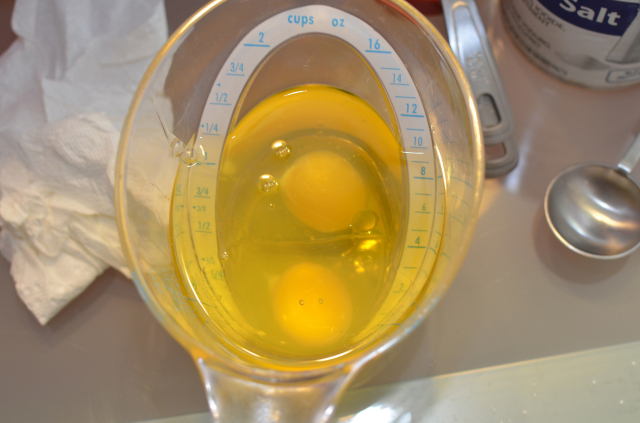 Then add the egg(I am making a double recipe here).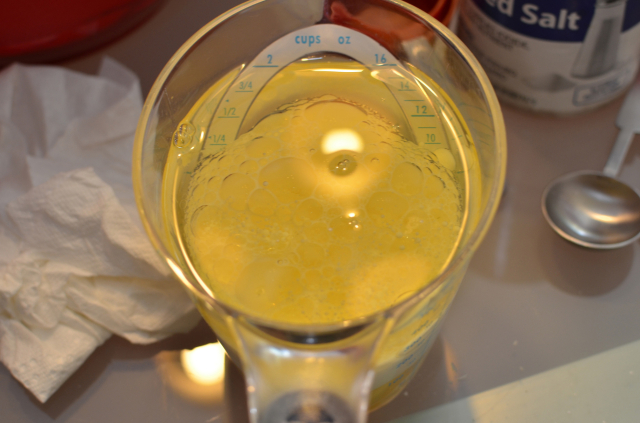 Then add the milk up to the 1 cup mark, you do it this way because eggs can vary in size, and this way you have enough liquid.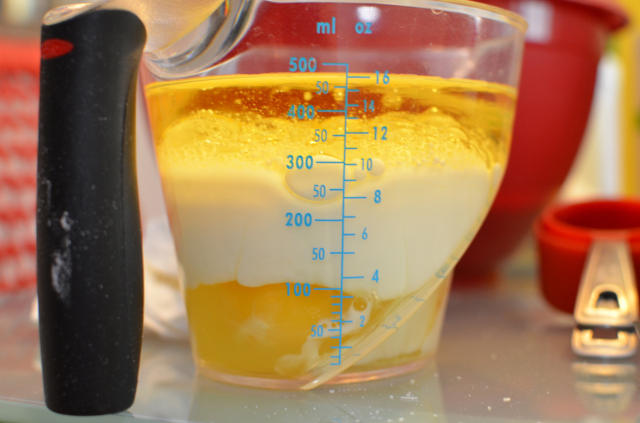 Some people prefer to add buttermilk, so if you are into that, go for it.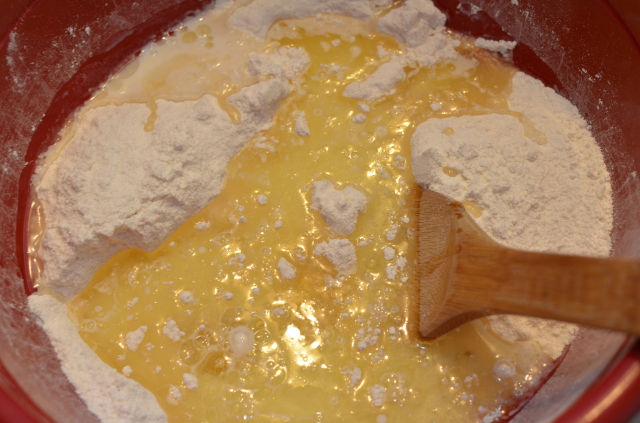 Pour into flour mixture, and if you want add vanilla.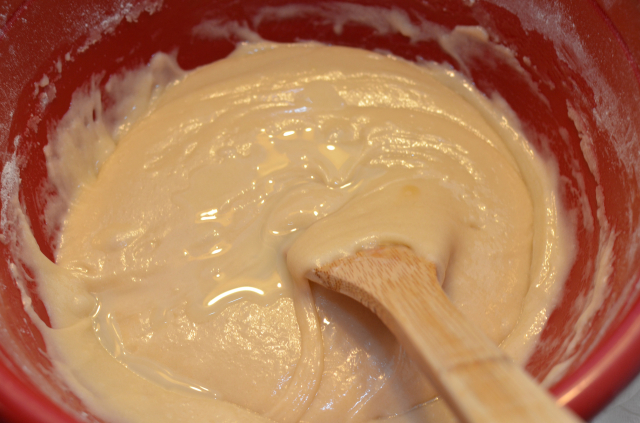 Stir.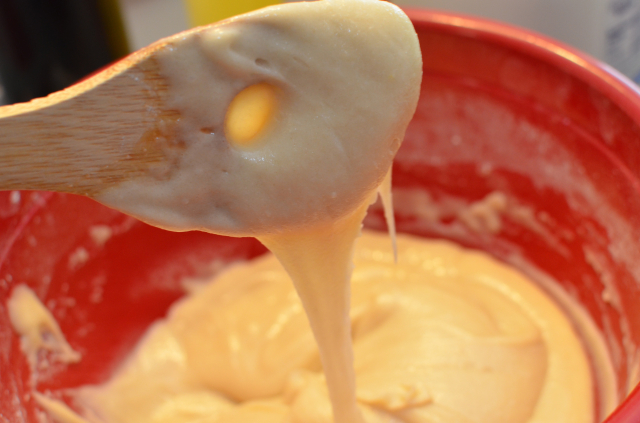 This is a thick batter, you want it about this consistency where it slowly runs off the spoon. If it is way too firm, then add a dash of milk more.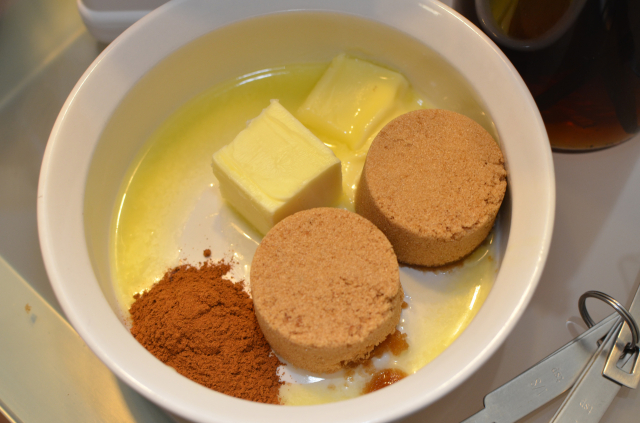 For crumb topping, add brown sugar, cinnamon, and room temperature butter.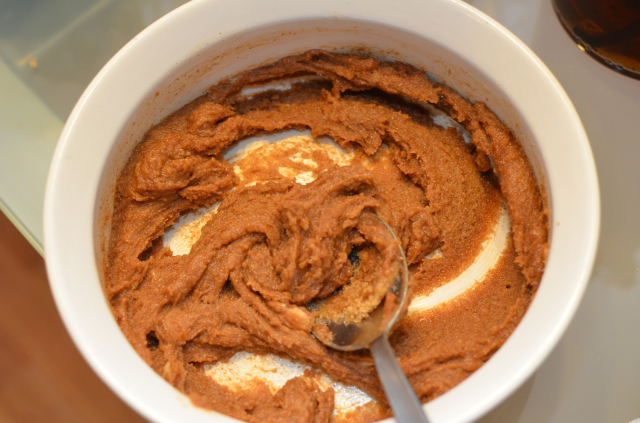 Mix into a paste.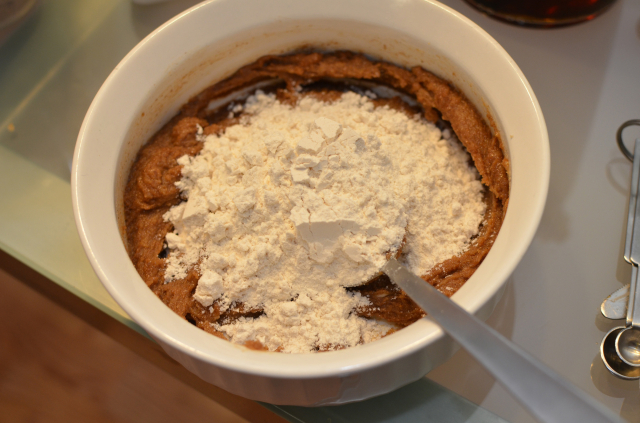 Add flour.
And you have this creamy/gritty consistency. If you prefer it to be more crumb, then add a little bit more flour.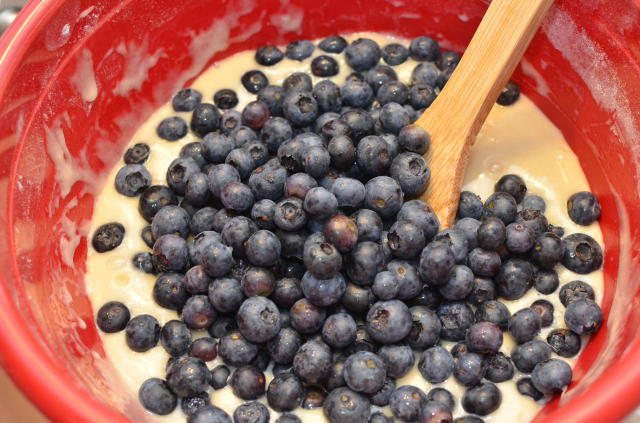 If making regular or large sized muffins, I would suggest just add the washes, and de-stemmed blue berries into the batter and mixing.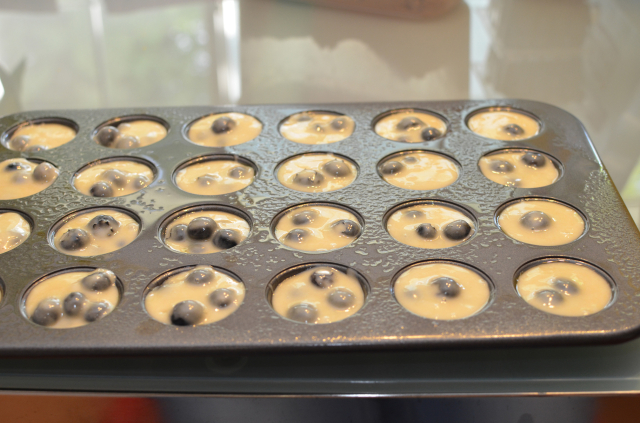 If making mini muffins, add the batter to the tin first and then put a few blueberries into each muffin. If you have too many they don't stay together when extracting from tin when baked.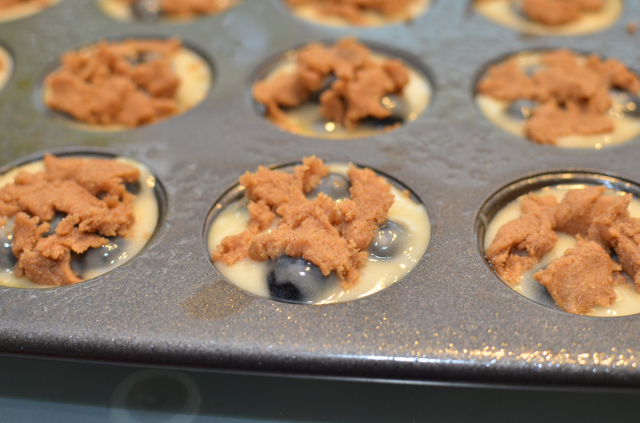 Add the topping.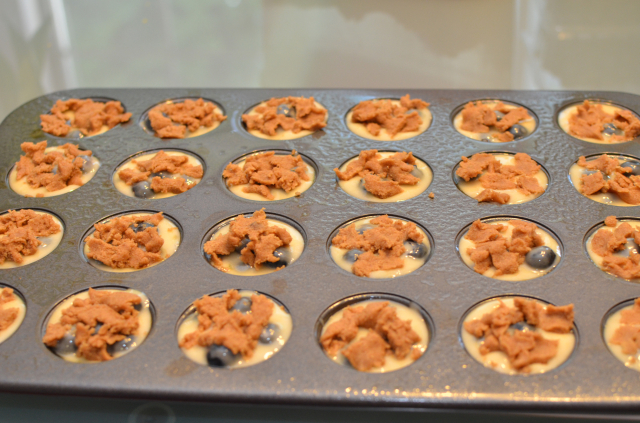 And bake, so matter which size you are making, fill the muffin tin up to the rim so you get a nice muffin top!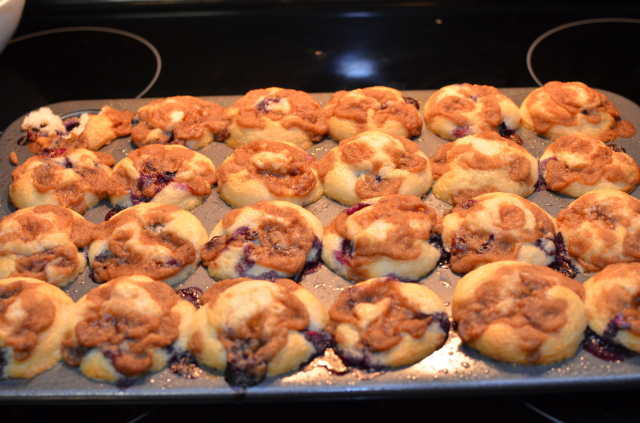 Bake, and Enjoy!!!
To Die For Blueberry Muffins (adapted from

HERE

)
Ingredients

Original recipe makes 8 large /12 regular muffins
1 1/2 cups all-purpose flour
1/2 teaspoon vanilla(optional, some reviews recommend this)
Preheat oven to 400 degrees F (200 degrees C). Grease muffin cups and top of  muffin tin or line with muffin liners and still grease to of muffin tin. These always have a muffin top, and they won't come out easily if not sprayed.
Combine 1 1/2 cups flour, 3/4 cup sugar, salt and baking powder. Place vegetable oil into a 1 cup measuring cup; add the egg and enough milk to fill the cup. Mix this with flour mixture. Fold in blueberries or if making mini muffins, fill tin with batter and put a few berries per muffin. If you have too many berries in the mini muffins, they will fall apart while eating. Fill muffin cups right to the top, and sprinkle with crumb topping mixture.
To Make Crumb Topping: Mix together 1/2 cup brown sugar, 1/3 cup flour, 1/4 cup butter, and 1 1/2 teaspoons cinnamon. Mix with fork, and sprinkle over muffins before baking.
Bake for 20 to 25 minutes in the preheated oven, or until done.