In June of 2012, I won a giveaway on a different blog for my choice of any dress on the www.eshakti.com website. I chose one of their dresses and wore it to Heather's Nautical Baby Shower and loved it! I was able to give my own measurements and get a custom dress which is huge for me because unless a dress is jersey or has a very full skirt, it won't fit me. After being impressed with the first dress that I won for free, I had already emailed some of my family about it just incase they were interested. Then when eShakti approached me about reviewing one of their custom dresses of my choice in their Spring Collection, I jumped at the chance!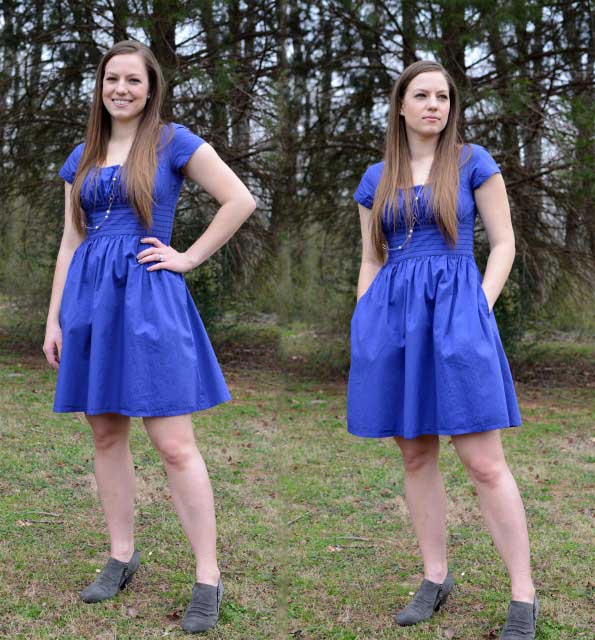 Here you can see my blue dress that I won in a giveaway from eShakti, it was altered from the original since I asked for the length to be just above the knee, I wanted the neckline to be a lower scoop neck than the original dress had, and I added cap sleeves on that one.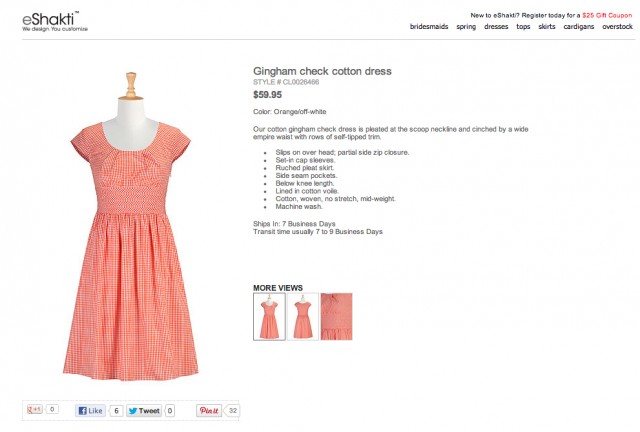 The most similar dress that they have to the one I am wearing above is this one only in a different color. My dress above has more ruching on the bodice ,but other than that it is very close. They do a great job of altering their stock for different seasons, and they carry an awesome new line of Bridesmaids dresses that are all $80.00 or less which is a great price as well it costs only $8.00 more for those to be altered to custom dimensions which is cheaper than David's Bridal.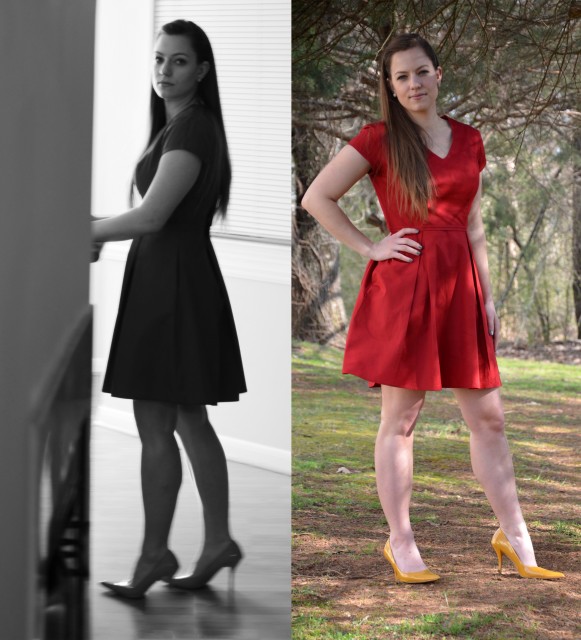 Here is the dress I chose from their Spring Collection.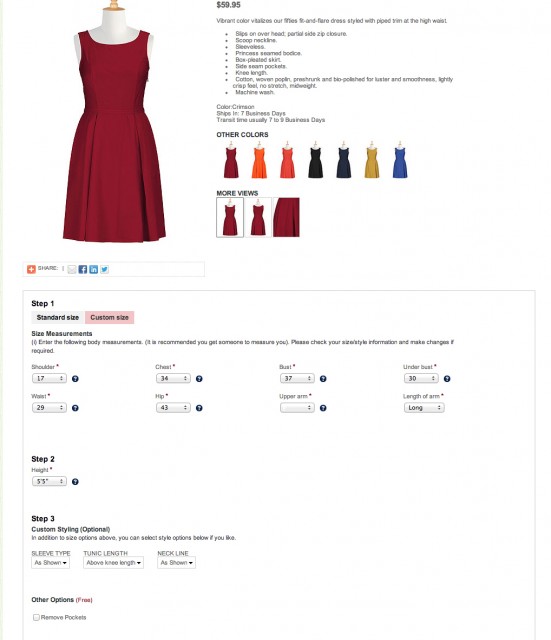 As you can see here, I was able to hit the Custom Size button and put in any measurements that I wanted, and then under the Custom Styling see which other changes can be made to this dress.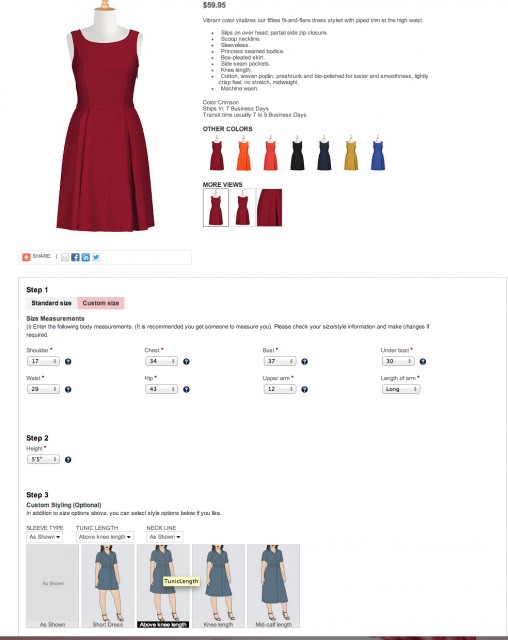 You can pick the length of the dress; I chose the above knee length.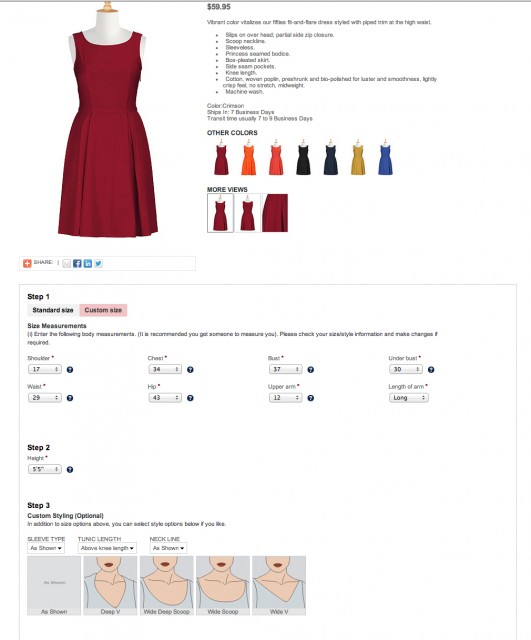 You can also pick the neckline that suites you the best, and on this one I picked the Deep V neckline.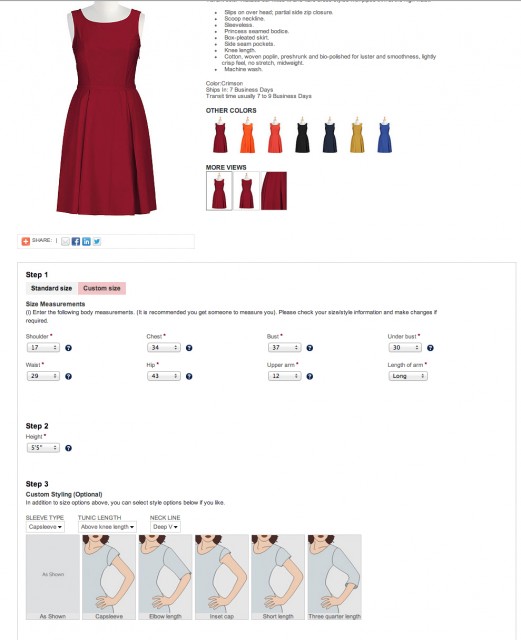 Then if you want to change the sleeves that can be done as well, and on this I chose the Capsleeve.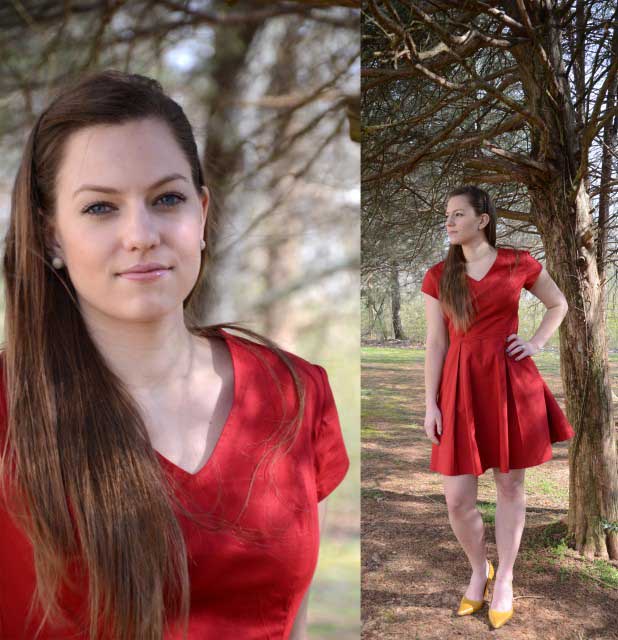 Once you order a dress, their shipping is super fast, and the construction is very sturdy even after washing them. Both of my dresses are 100% cotton but do not wrinkle unnecessarily and haven't shrunk after being washed. I like that both of the dresses have pockets built in, however, that is also a feature that you could decline if you did not want them.
I consider both of these dresses "Meat and Potatoes," and what I mean by that is they are dresses I can wear to a ton of occasions and are therefore good staple pieces. For Instance, I can wear just the dresses by themselves, with a cardigan, with a different shirt so they look just like a skirt, and there are so many other endless options.
I normally have a really hard time finding dresses that fit me, and would NEVER order a dress online before this due to the fact that there was maybe a 1% chance that it would fit. I have more of a pear shaped body where my bust is normal , I have a small waist, and larger hips than is normal for my other proportions. Also, my torso and arms are longer than most so long sleeves are always too short, shirts also tend to be too short, and my shoulders are more broad so it is a rare thing to find a coat that is fitted and doesn't strain around the shoulders. So, needless to say, I will be ordering my next dresses from eShakti because I am guaranteed that they fit since I can control that with their custom measurements.
If you are interested in ordering from eShakti, use the code BEGNTCRFT84 to get $25 off of your first order and is valid thru March 25, 2013. **This code needs to be entered in the top referral code section, otherwise it won't work.** They are also running a sale where you can get 50% off of any second and fourth items that you purchase as well. eShakti offer all styles in all sizes 0-36W & custom.
Disclosure: I was given this dress to review.  All opinions about eShakti are 100% my own!