Grant and I were lucky enough to be able to go to Simon and Sarah's House for Thanksgiving. Of course they were amazing hosts, and it was a ton of fun. Sarah is a great cook and it was really nice to be hosted and visit them since they normally came and visited us. It was also fun seeing where they live since that is a part of South Carolina Grant and I had never been to.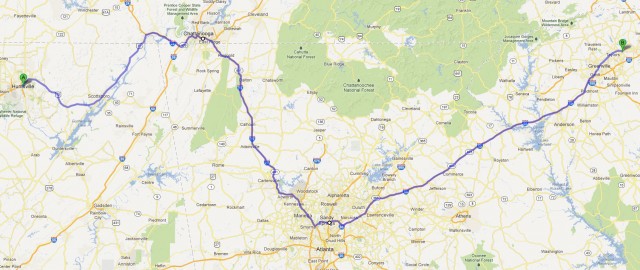 We made it in late on Wednesday night, and of course we stayed up WAY too late talking;I want to say until 3 or 4am.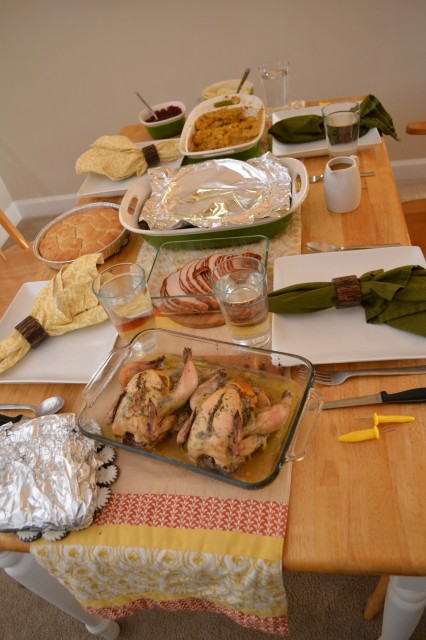 Thursday,
we ate a nice breakfast of Broetchen and coffee which was so delish! Then we watched a few shows and talked a lot, Sarah then finished preparing the other items for our Thanksgiving Linner(Late Lunch, Early Dinner) while I made the cornish hens that Grant and I like to eat on  Thanksgiving.
We ate our food and it was great. I swear I had 3 helpings of everything and felt full to bursting when it was over.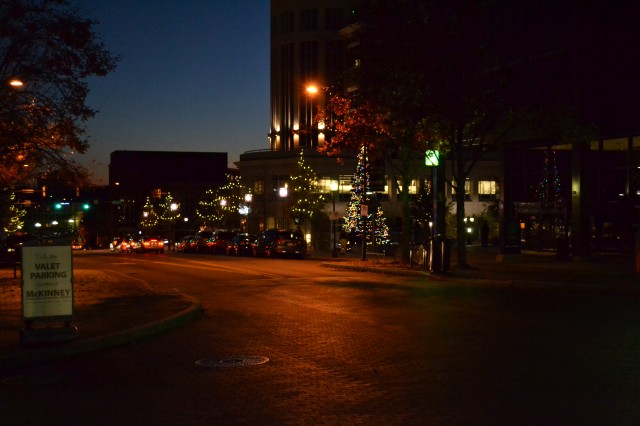 I mentioned taking a walk so I wouldn't feel so stuffed, and so we all decided to take a walk. They drove us to downtown Greenville which we have never seen it was super beautiful.
Downtown Greenville which already had beautiful lights up.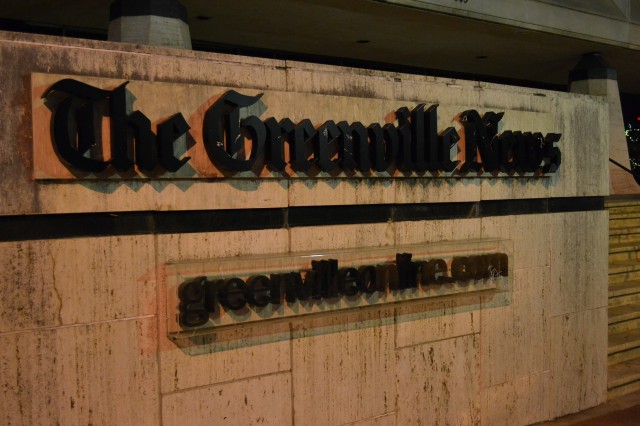 One of the signs on the walk.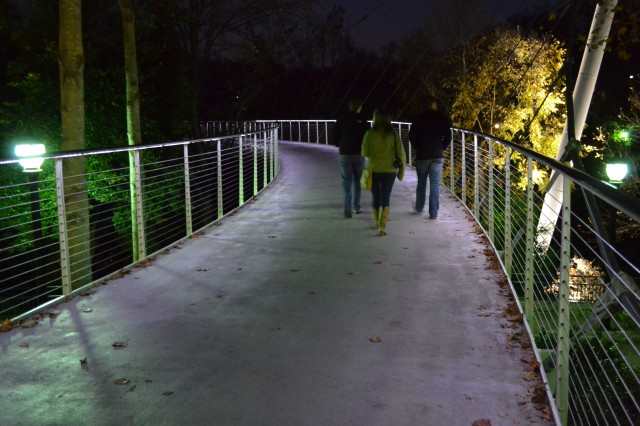 A cool bridge that we walked over.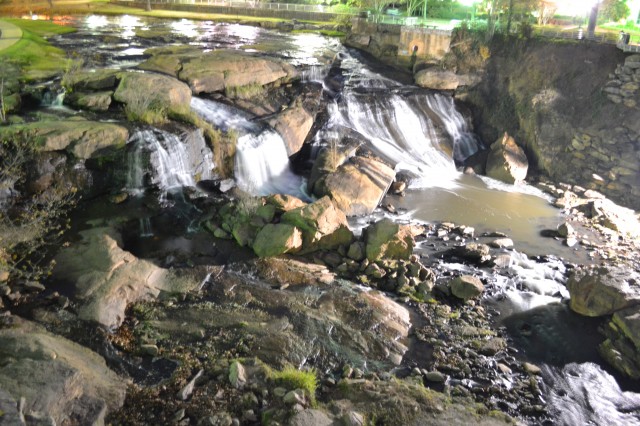 The pretty waterfall.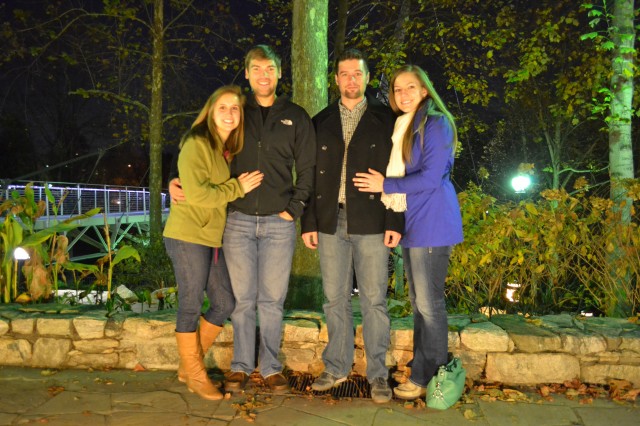 First picture while positioning the camera.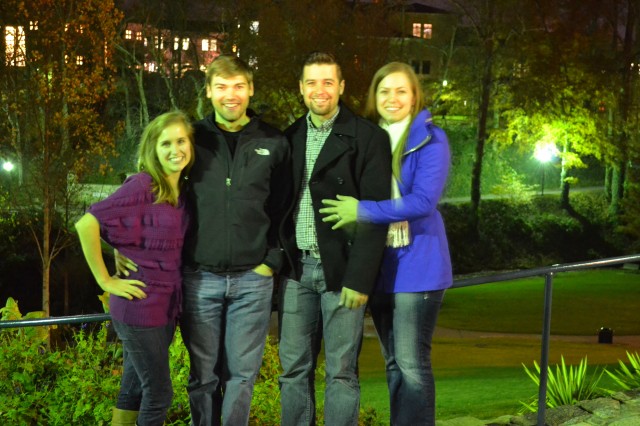 A better picture.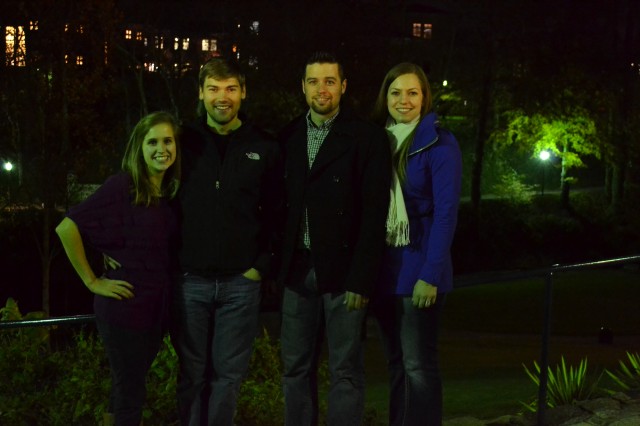 Last one.
We watched a movie that night at their place before bed.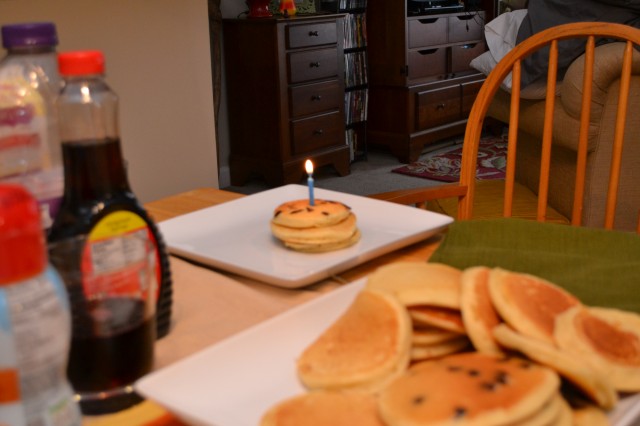 Friday, we took our time getting ready and having another great breakfast of pancakes, and it was Simon's birthday.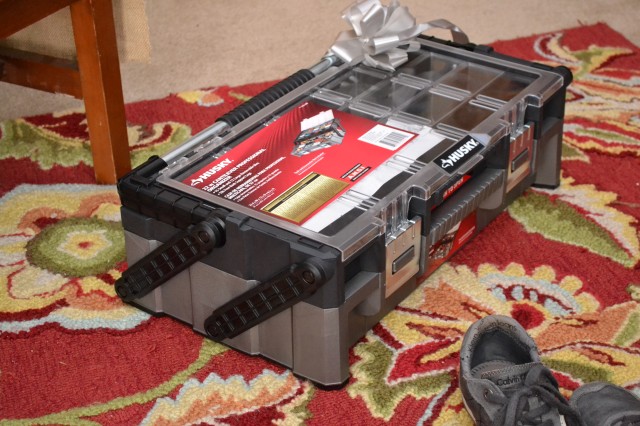 One of his cool gifts.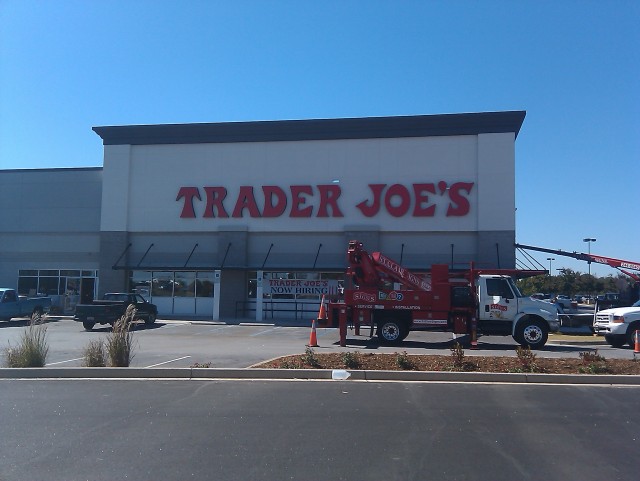 We went to a liquor store that they wanted to show us, and Grant wanted to stock up on a beer we cannot buy in Alabama anymore so he can have one every once in a while. Then we also went and checked out Trader Joe's since we had never been to one before.
Then we went home and hung out while Sarah made another great meal which was her twist of Yakatori chicken. I cannot wait to get the recipe from her.
Saturday morning we were planning on leaving around 11am after breakfast so we had time to make it home and still have some time on Sunday to get things done since it is a 6 hour drive each way. We ate breakfast which again was delish which was a frittata. Grant and I had never had frittata before and so it was great.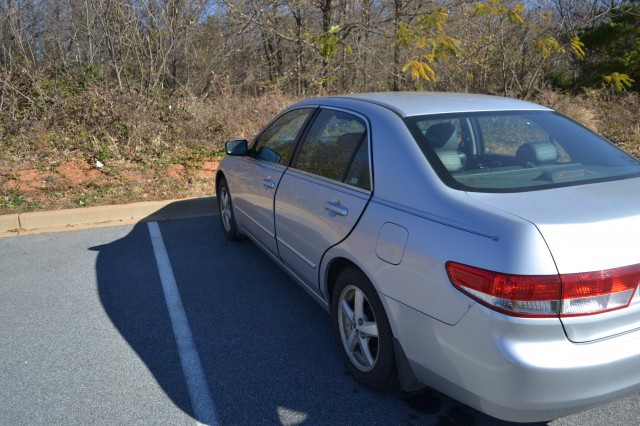 Then we had a cop knocking on the door asking if we were the owners of said car. We were, and were informed that our car was broken in to. We don't keep anything valuable in our car,but we were not excited at the prospect of having to pay for a window to be replaced. Well, we were lucky. The thieves had managed to get the cars open without breaking the windows and had broken into I think at least 5 different cars. We had nothing taken other than literal change which I think was just pennies. Everything was thrown around the car,but we honestly didn't care about that. Also, they never went in our trunk which was where our expensive car jack was. So, it was really nice that we didn't have to worry about getting our car fixed,etc.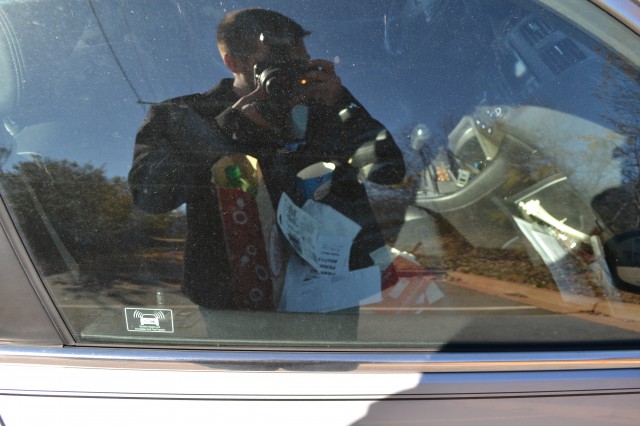 Stuff from the glove box all over the seat.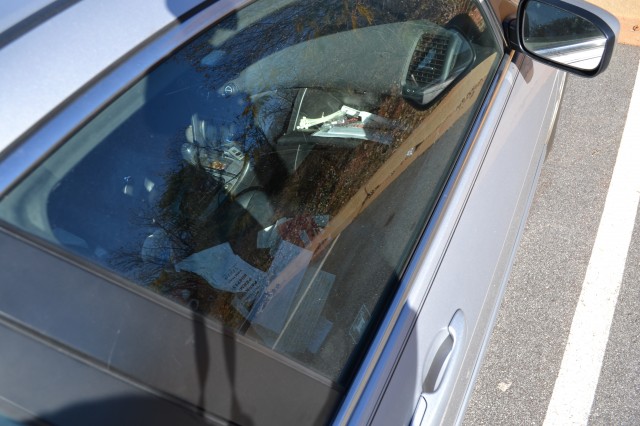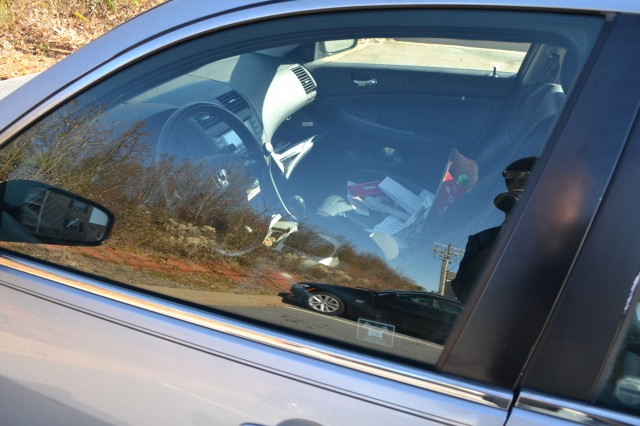 After watching the cop try and get finger prints off the outside of the car, we were able to put everything back in the glove box and finish filing the police report. Then we finished packing up and only left an hour later than expected. Our trip home was really nice and fun as Grant and I dreamed about and discussed our future goals as a couple/family. (No, this doesn't involve kids anytime soon.)
I hope you had a great Thanksgiving!