My Sister Kira is a great cook,but when Grant and  I were first married I couldn't afford to make a lot of her recipes due to some more expensive ingredients like seafood and certain spices or sauces that the recipes tended to include. One dish though that she would sometimes make became a staple in our early marriage because it tasted great, was fast, and was VERY inexpensive to make. I don't know exactly what she called it,but it stuck as Rice-a-Roni Dinner around these parts.
First take a box of Chicken flavored Rice-a-Roni; we normally buy the great value one because it is the cheapest. Prepare it according to the directions which is put some oil or butter in the pan and saute until the longer pieces are golden brown, then add seasoning packet and water and cover to cook. Stir occasionally.  It takes about 20 minutes for the rice to get cooked in a skillet,but you have to cover while cooking so make sure to use a skillet or saucepan with a lid.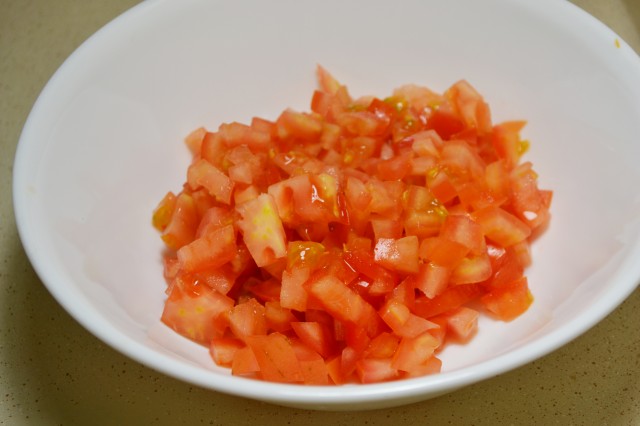 While the rice is cooking, take some tomatoes and chop them up I normally do 3-4, but we like lots of tomato in this household!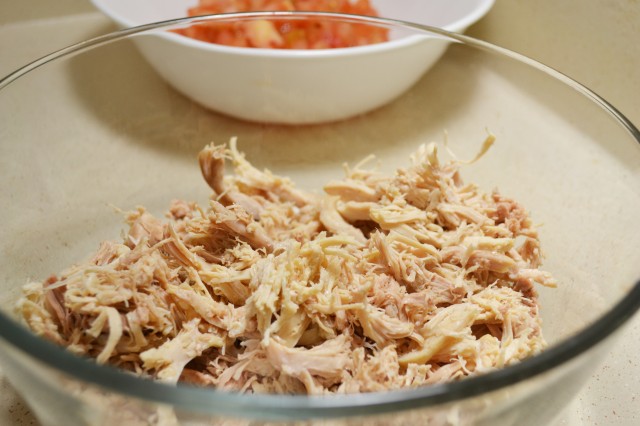 You can either use canned chicken, drain and shred it, or I normally just boil some chicken breast or thigh depending what I have on hand. Once cooked, I shred it in my kitchenaid mixer.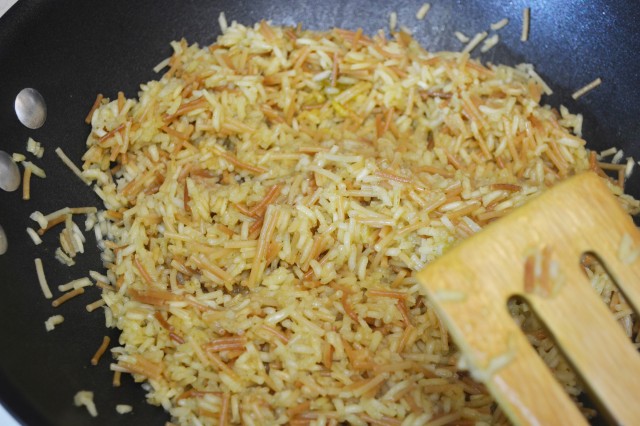 When the rice is done, add the chicken and tomatoes.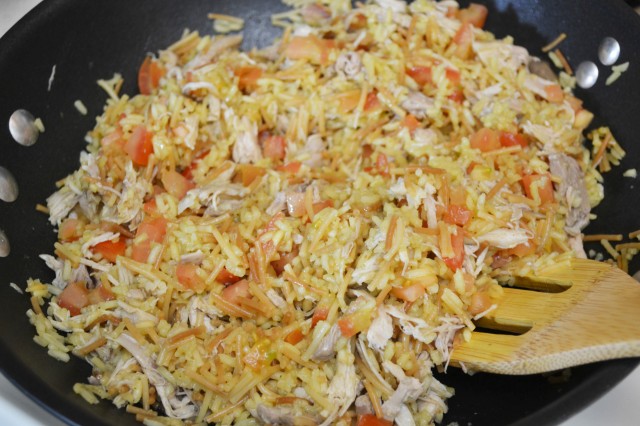 Stir it all up.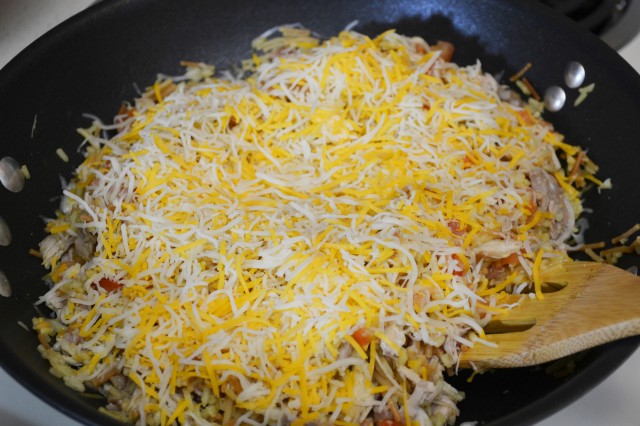 Add a bunch of yummy cheese on top and either mix up or just serve like that.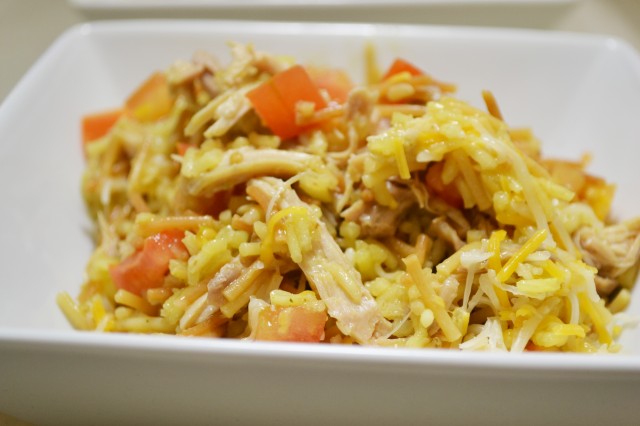 Then Enjoy!
Rice-A-Roni Dinner
1 Package of rice-a-roni chicken flavor
1 Tsp. Basil
8 chicken tenders(1 lb.)
1 cup chopped tomatoes
1/4 cup chopped green onions
1/2 Cup (2 Oz.) shredded cheddar cheese
In a large skillet over medium heat, saute rice-vermicelli mix as package directs. Slowly stir in 2 Cups of Water, special seasoning and basil. Place chicken over rice;bring to boil; cover; reduce heat to low. Simmer for 15 min. Stir. Top evenly with tomatoes and green onions. Return cover and cook 3-5 min. Sprinkle with cheese and serve.
* My sis goes all out and adds the green onions and basil, it probably makes it better so if you have it, add it in!*