I decided to revisit this recipe because of how much Grant and I still love it! I blogged about this a while ago, but it is still our go to pancake recipe, and I don't think we will EVER go back! 🙂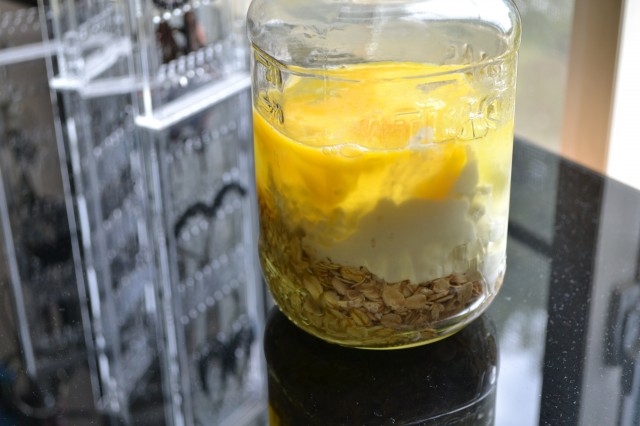 The best part of this recipe is that it takes three main ingredients which are eggs(whites or whole eggs), cottage cheese(don't worry you won't taste it Grant and I both don't like cottage cheese) , and oats(we use the great value off brand of the quick cook oats). This was before I had my blender jar replaced, so the mason jar did the job! With those three ingredients it is equal parts of everything. So if you want a cup of cottage cheese, you do a cup of egg whites or whole eggs, and a cup of oats as well and blend them up. For Grant and I to have this as a meal, I will make 3/4 of a cup of every ingredient since they are very filling.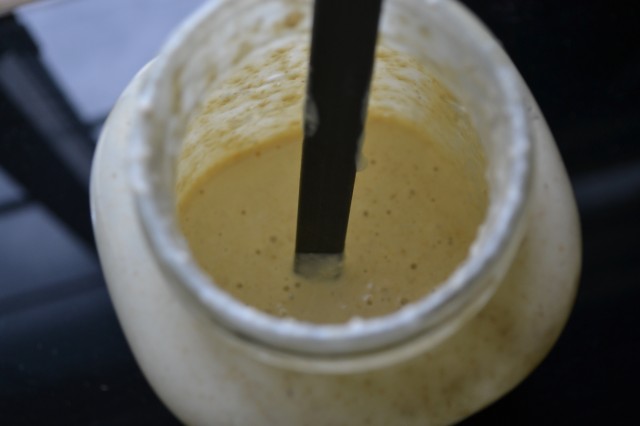 Here you can see it blended up, and it is the same consistency as most pancake batters. so just keep going like you normally would.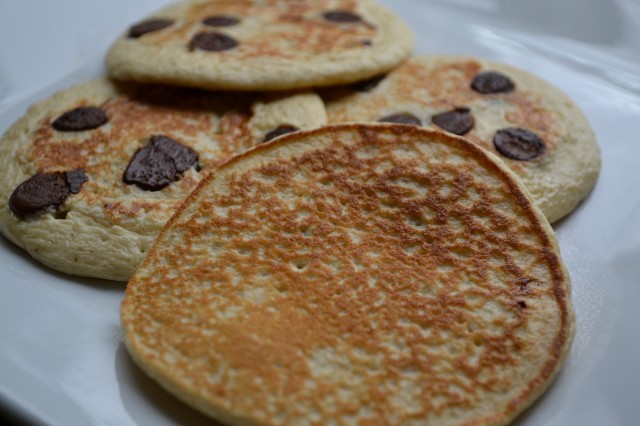 Add anything to them you like, we will add chocolate chips sometimes, peanut butter, syrup you name it.
Protein Pancakes
Servings: 2 Adults (6-8 pancakes a person)
Ingredients:
3/4 Cups Cottage Cheese (Curd Size doesn't matter)
3/4 Cups Egg (Either Egg whites, Whole eggs, or a mixture of the two)
3/4 Cups Quick Cook Oats
Instructions: 
Place equal amounts of the ingredients above in a blender and blend. We use those measurements for Grant and I, but you might eat less or more than we do, so you can add or subtract how much you want. Blend the ingredients, and cook in a skillet like you would normal pancakes. You can add chocolate chips or any fruit while cooking them. Just like normal pancakes, flip when you start to see bubbles forming. Grant likes to put peanut butter on his and then syrup. For kids these are pretty tasty as is, so most don't even need syrup if you add the chocolate chips. Also, the batter holds up really well, so if you want to make the batter in advance, you can keep it in the fridge until you are ready to cook them.
I promise you won't taste the cottage cheese, they just taste more creamy like the have cream cheese in them or something. Enjoy!!