Beth's husband, Nick, was turning 30, and Beth wanted to throw him a birthday party,but Nick, like Grant wasn't into surprise parties. So, Beth figured that if it is a surprise party, then at least it could be a lan party. So, Beth and I worked out the finer details of the party. We were able to use a room in the church for it, and the party started at noon and I think the guys were leaving around 9:30pm that night. Normally lan parties last over night,but since all the people attending had wives and some of them children, that wasn't going to happen.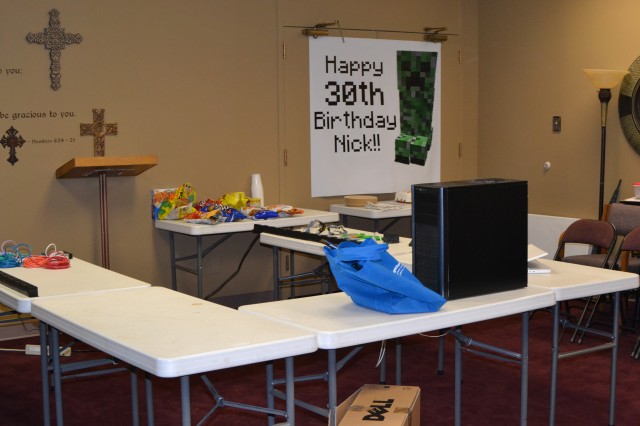 Here you can see us setting up, there were about 7 people that gamed, and some of the wives stayed an socialized but out of the way.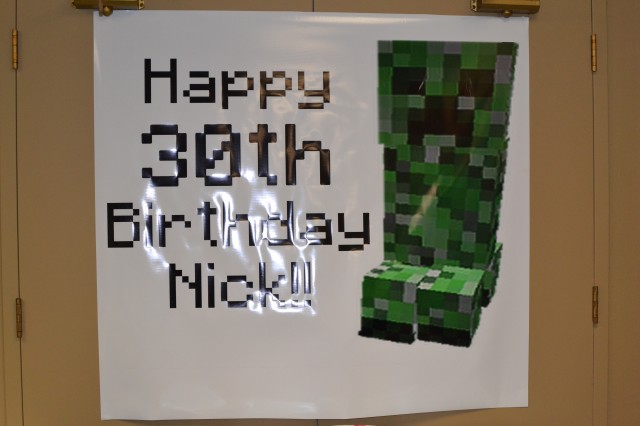 Here is the banner that we printed with the creeper on it.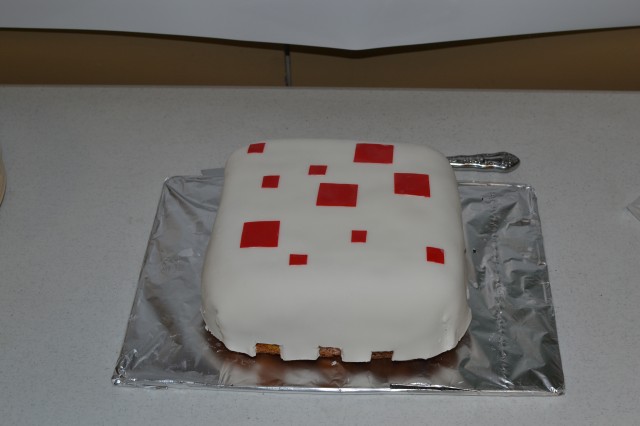 Beth made this cake with fondant icing to look like the cakes you can make in the game.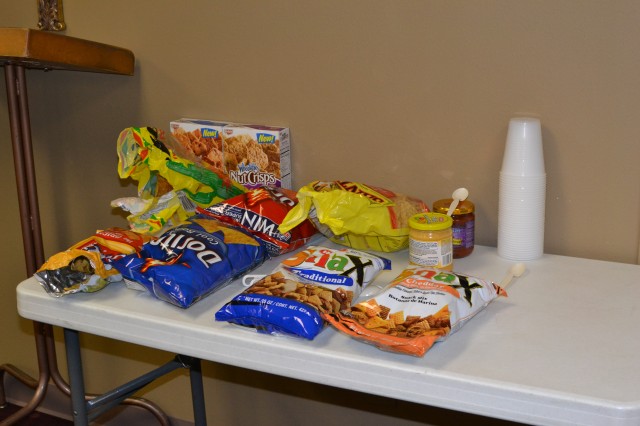 Some of the snacks because it can't be a lan without junk food.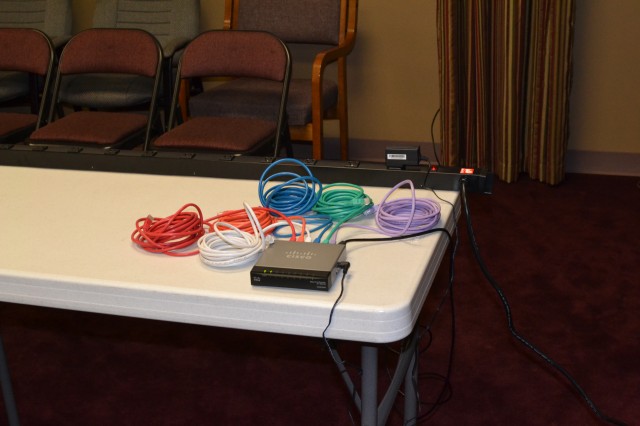 Color coded cords helps so everyone know what is going where.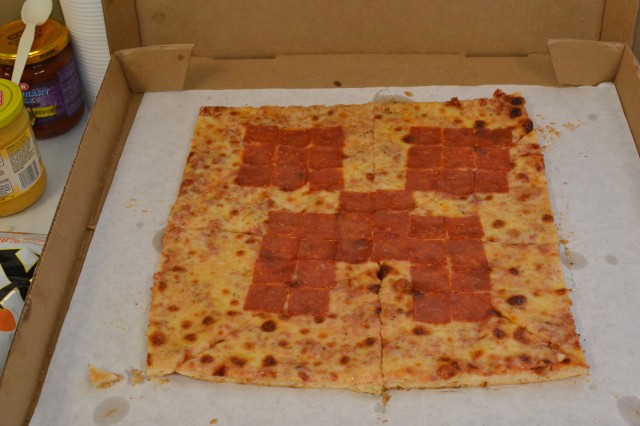 A local pizza place, made this pizza for her so it too looked like a creeper.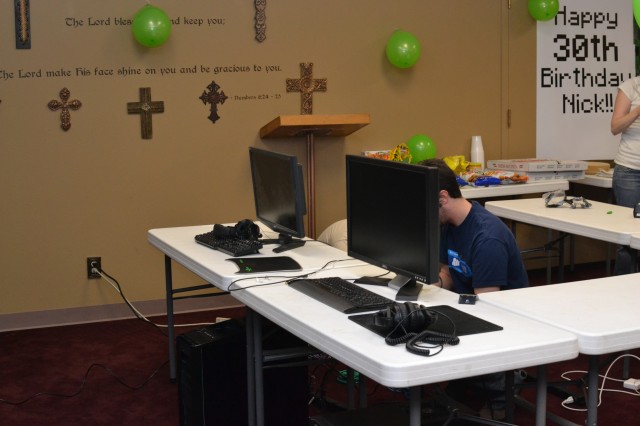 The guys starting to show up and get their stuff set up.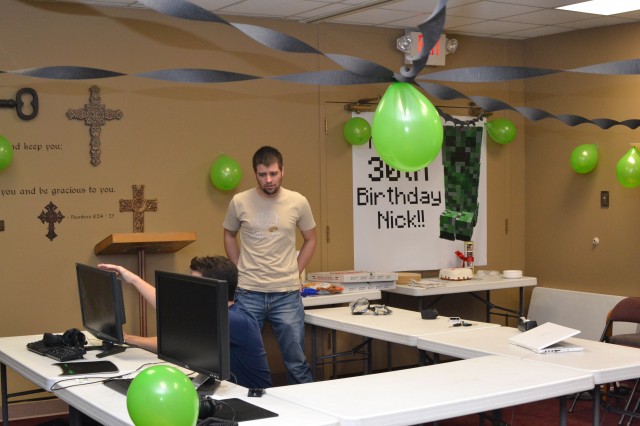 Here you can see more of the decorations, we added green ballons and black streamers.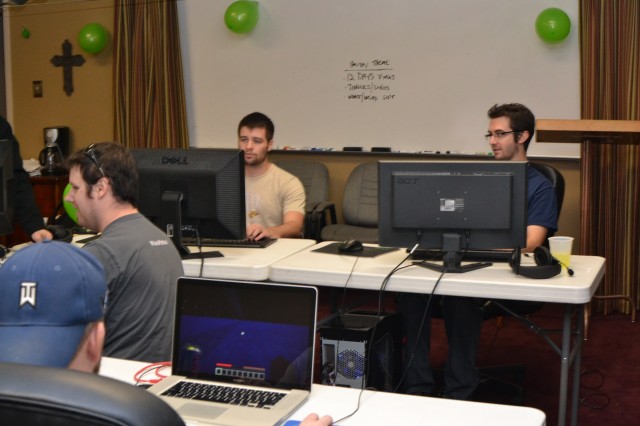 Grant, Nick, Eric, and you can kinda see Andrew too starting to play.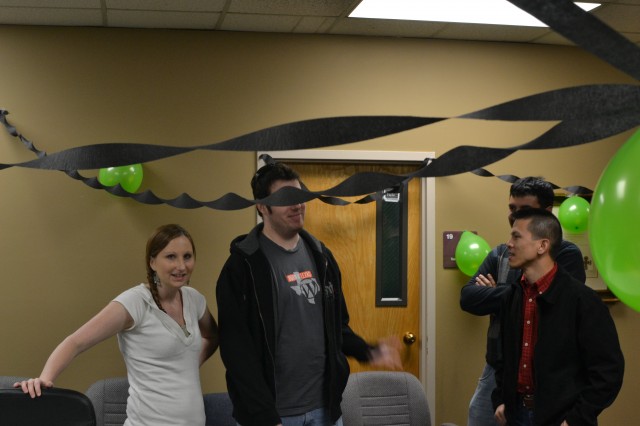 Sam and Sarah Brown also showed up to greet even though they weren't going to play.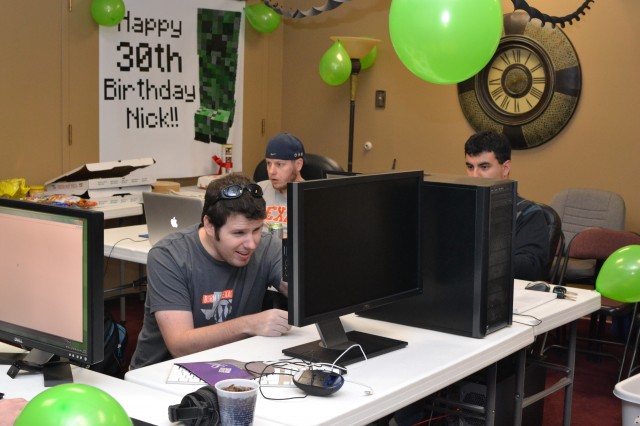 Here you can see Anthony and Andrew. Nick is also still setting up in this picture.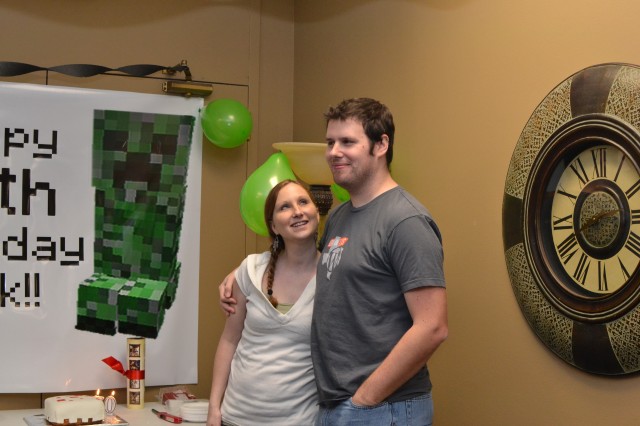 Nick, right after he was surprised; he was a very good sport!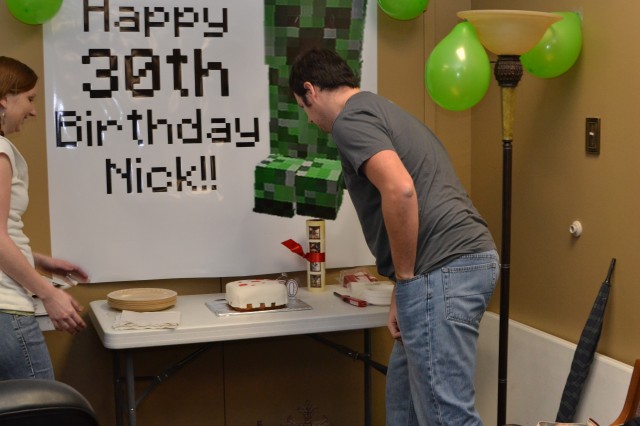 Blowing out the candles!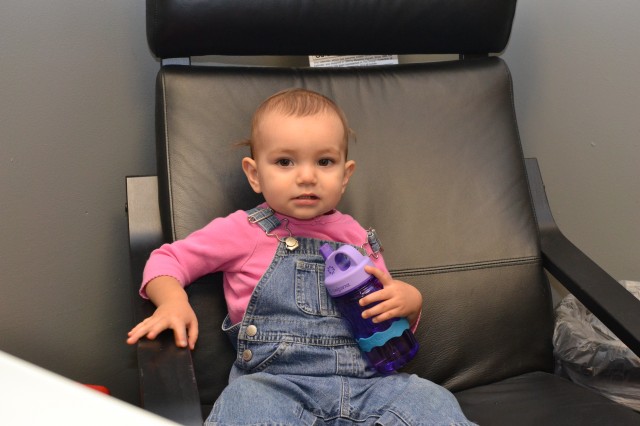 During this time, I was in my office, two rooms away sewing Christmas gifts. Lilly, who is Anthony's daughter, came and visited me there!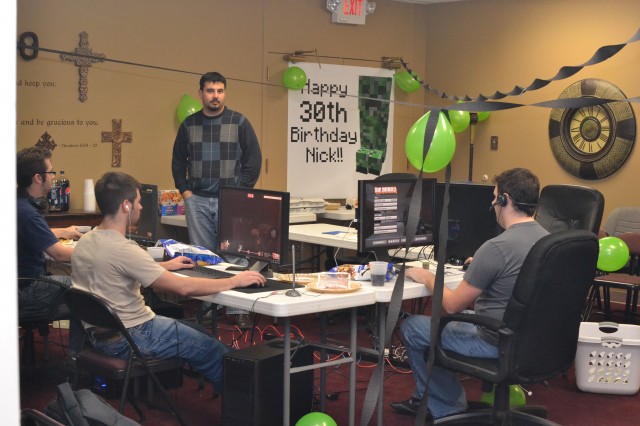 This was later in the evening and they were still going strong!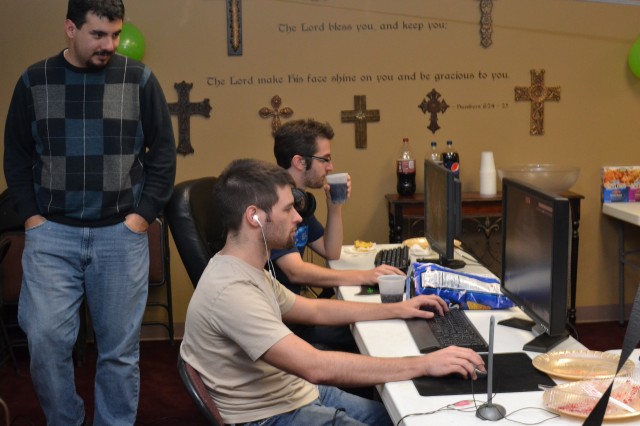 Anthony making his rounds of cheating;p just joking!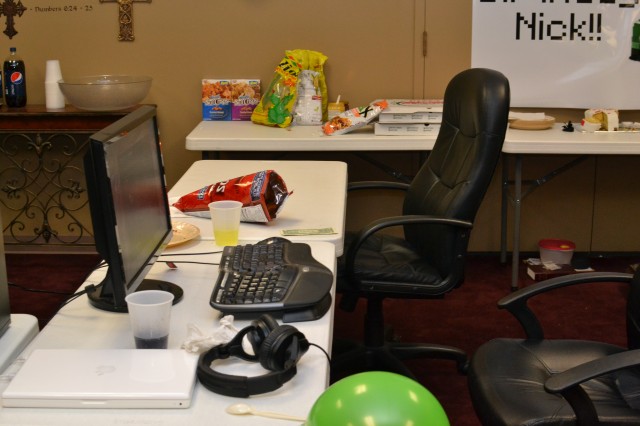 Here is where anthony was sitting. I have to say it was a huge success. They had pizza for lunch and fried chicken for dinner. They played a lot of different games including minecraft and tf2. Grant still would never want a surprise party,but at least he enjoyed this one.