I know I have been posting a lot of recipes lately,but baking and cooking is what I spend a lot of time on. Currently, I have been on a sewing streak ,since Grant is out of town for his training,working on my first ever coat. I am terrified that I will mess it up so I am making a muslin version to make sure it fits right before I spend too much money on expensive fabric and lining. Â As well as hemming and fixing lots of our clothes. Grant and I haven't had a clothes budget in over 2 years now because we really didn't need clothes; only problem is, after two years of constant wear things just start to wear out. Anyway, below is a great recipe for Cappuccino Muffins! This is a recipe that I got from my sister Tanya who is a great cook and baker! Honestly, I would rather just eat the batter because it is SOOO good, but the muffins baked are even better.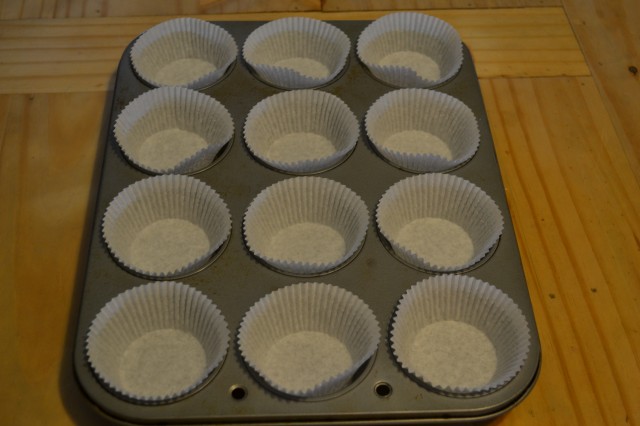 I prefer to line the muffin tins before making the batter so that it goes faster.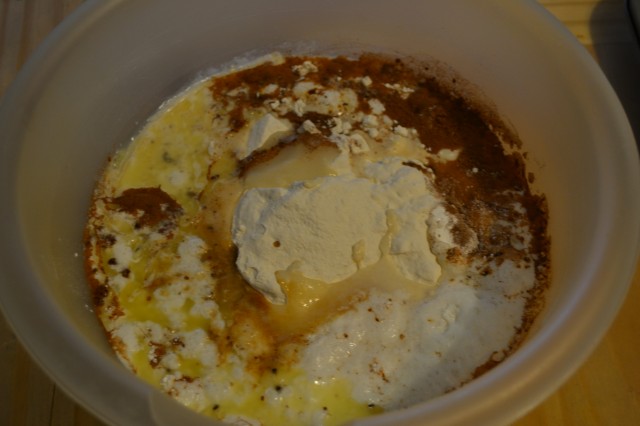 This recipe is so easy, that I honestly just put everything except the chocolate chips in a bowl and then mix.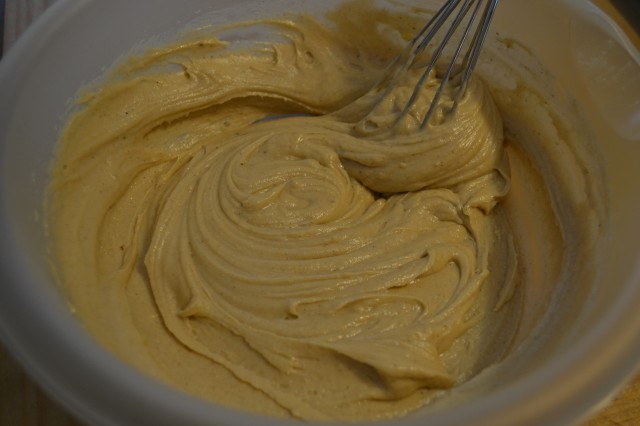 This time I hand mixed it, but it does wonderful with the kitchenaid or handmixer as well.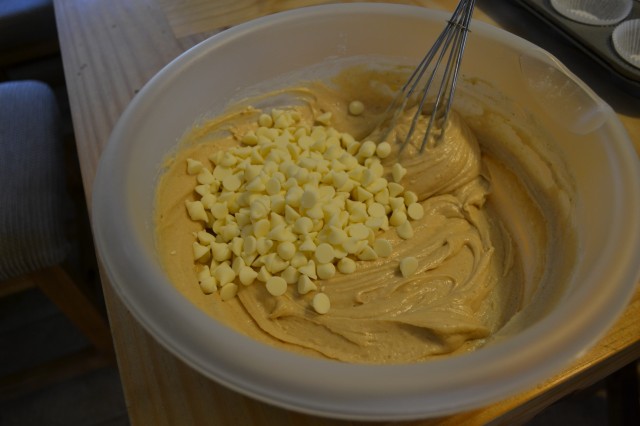 Add the chocolate chips; I prefer milk chocolate,but all I had was white.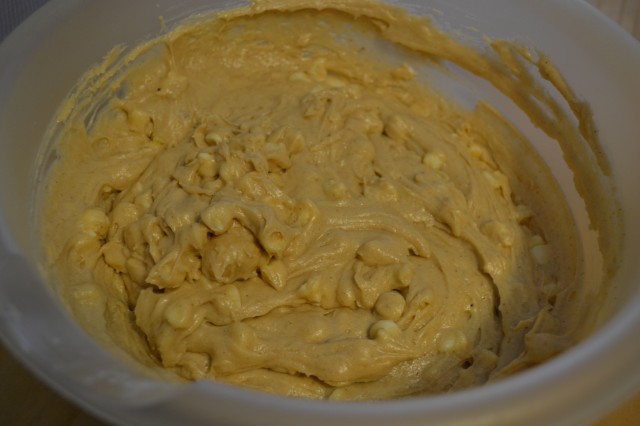 Mix together.
Fill liners 2/3rds of the way.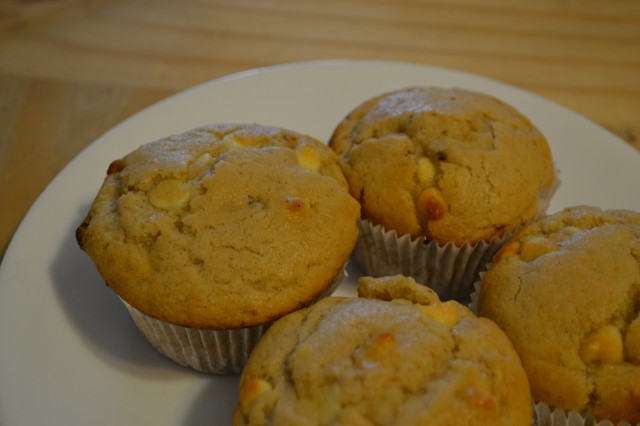 Once baked, Enjoy!
Cappuccino Muffins:
2 cups flour
3/4 cup sugar
1/2 tsp. salt
1 tsp. vanilla
1/2 tsp. cinnamon
2 1/2 tsp. baking powder
1 cup milk
1 stick butter, melted
6 oz. chocolate chips
1/2 tsp. instant coffee (I always sign up for samples which I then use just for this recipe and truffles)
Preheat oven to 400. Â Mix all ingredients except chocolate chips together. Add the chips and fill the muffin tins/liners 2/3rds of the way full. Bake at 400 degrees for 12 minutes. Â Voila.
Come join #DairyBreakfastClub recipe party at TidyMom along with The California Milk Advisory Board and RealCaliforniaMilk.com