For this last baby shower that I helped host, I decided to try my hand at a floor pouf. I used THIS tutorial which made it very easy. It took about an hour to make but that was because I made my own piping and had never made one before.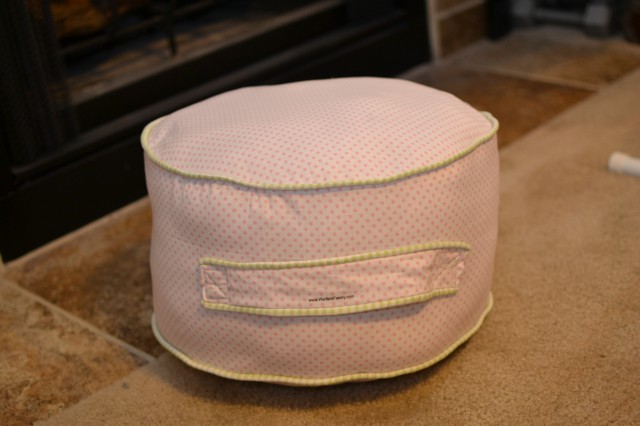 Here is the finished pouf in the colors of Elana's nursery.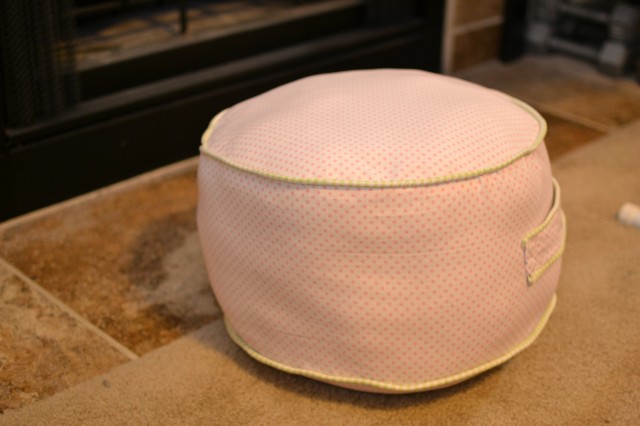 Here is another view of it.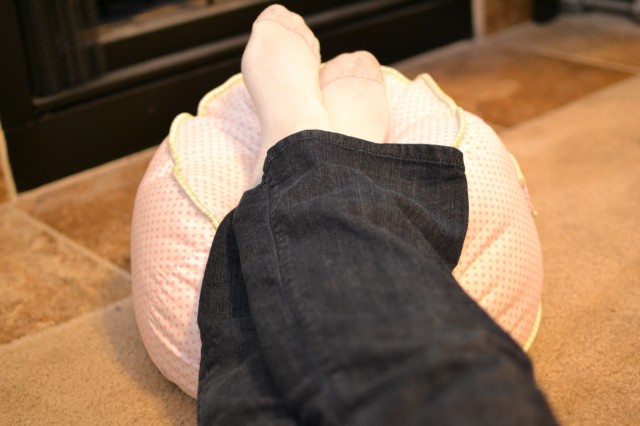 Strong enough to hold my feet, but light enough for a toddler to lug around.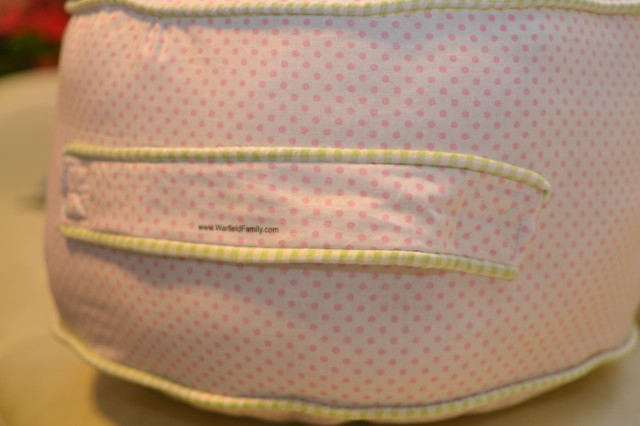 Here you can see my "tag" that I put on it. Have you made a pouf? Check out this pouf that was made from the same tutorial!