I don't know why I am blogging about couches so much,but here is another one. I feel bad that this post is so late because we got this couch a month or two ago, and  I helped my friend Ashley find one for herself, and she has already blogged about her new couch so I felt I needed to get moving.  So, here is my post finally. As you all know, we wanted the Ikea Arild couch which is pictured below,but we just can't find any being sold second hand since you cannot buy them new.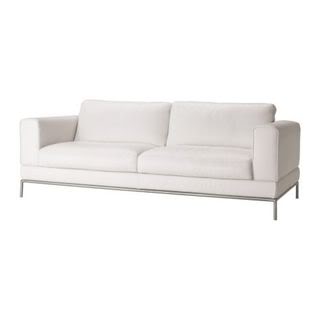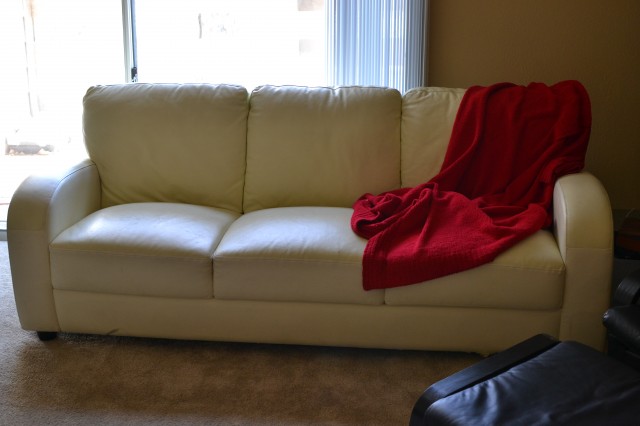 Here is the couch we got a while ago, it was very sturdy and didn't look to bad. It had lots of cracks in the faux leather so it ended up looking more ghetto because Grant put black duct tape on it to keep them from cracking more. I cannot complain though since this couch cost us $50 and lasted for plenty of time!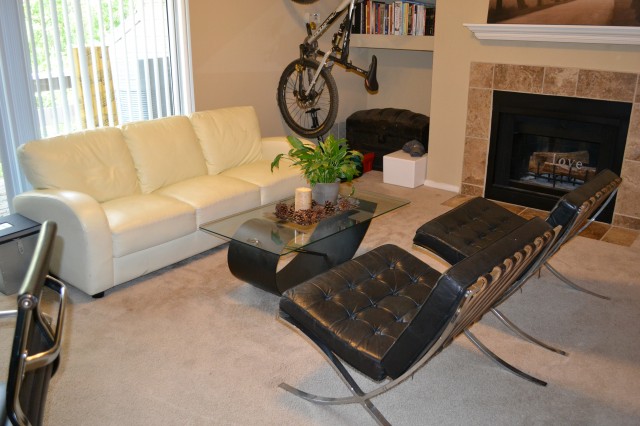 It didn't look horrible, just not our style, and our our yellow walls looked even more yellow with our off white couch.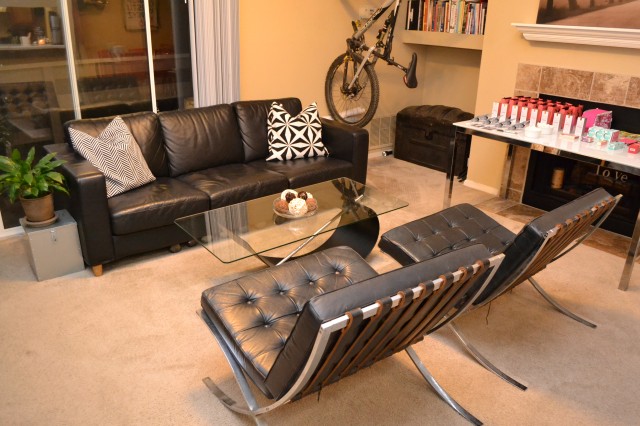 Here is our new couch that we scored off of Craigslist for $100 dollars!!! As you can see this was when I was having my House Party.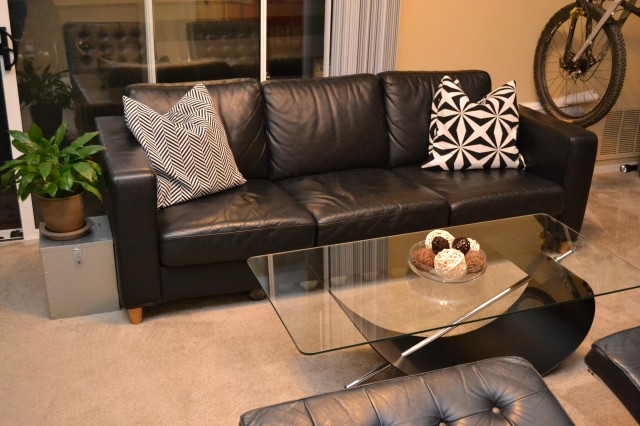 Here are the pillows my mom got me when I was in high school or junior high. The pillow inside were feather but really really poky. I put new insides in,but they were too small for the cases as you can see here.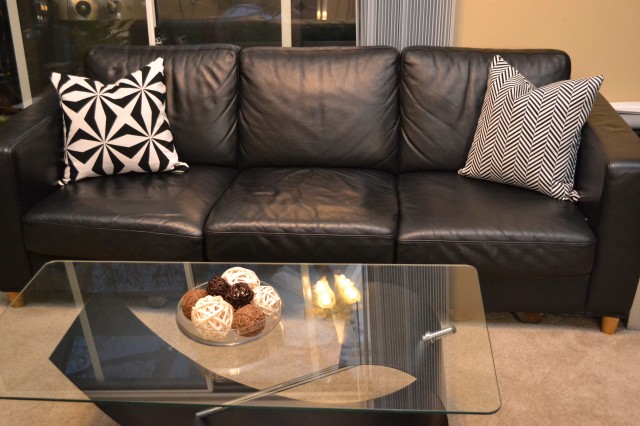 Once I finished and fitted the pillow cases they looked much better! This couch didn't have any rips or tears so we are pretty excited. We were going to save up for the Karlstad that Ikea sells right now which looks just like this couch only with tufting just like our barcelona chairs. This is the older version of the Karlstad,but we are very very very happy with it. This saves us the 900 + tax that the new version would have been. I just hope it lasts long enough that our student loans will be paid off as well as some money in retirement before we have to look for a different couch!