This year I have been trying to make as many gifts as I can without purchasing any. For some of the males in my family,I decided to make pies in a jar; if you are married to a male in my family, please don't share so it is a surprise. Since guys are always hard to shop for unless you have a lot of money for nicer toys making them happy through their stomach seemed a good idea.
I got my inspiration and instructions from here!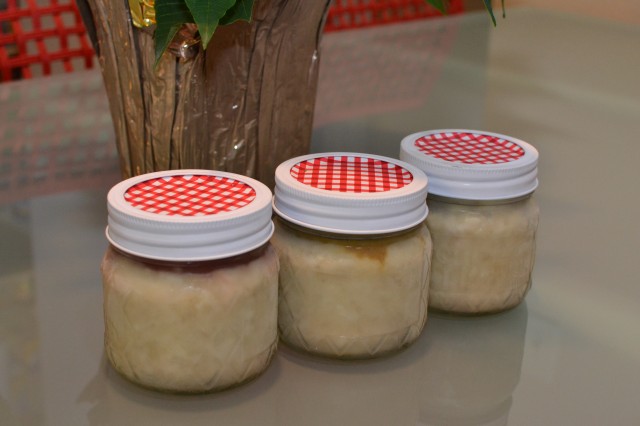 I didn't take step by step pictures because she already did that! I have already frozen the pies, but took them out of the freezer to show how festive they look.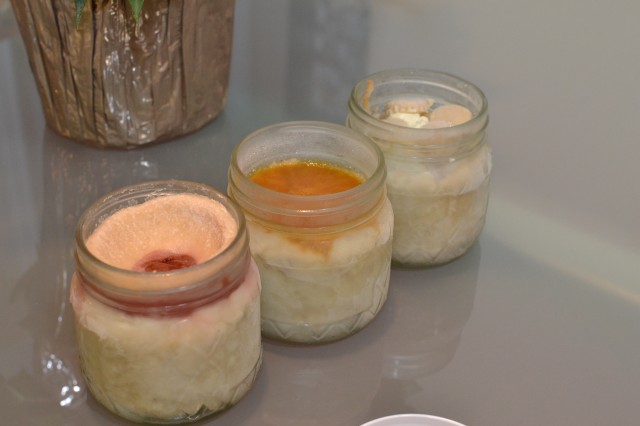 Not the greatest looking since they are frozen, but any one can put them in a cold oven and bake them for around 45 mins and have a homemade pie. I think that isn't too shabby!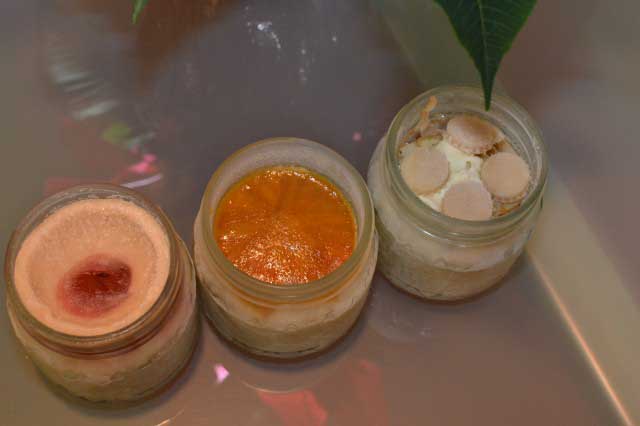 So the varieties that I have made so far are sour cherry, pumpkin, and apple. The apple looks werid because it is topped with some butter.
Here is the recipe for the pumpkin pie that I used.
Pumpkin Pie
1 1/2 Cups Canned pumpkin
3/4 Cup sugar
1/2 tsp. salt
1 1/4 tsp. ground cinnamon
1 tsp. ground ginger
1/2 tsp. ground nutmeg
1/2 tsp. ground cloves
3 eggs
1 1/4 cup of milk
6 Oz. of evaporated milk
one unbaked pie crust
mix all ingredients together, pour into pie crust and bake at 400°F for 50 mins.
Come join Love the Pie with TidyMom  sponsored by Whirlpool and enter to win a new Whirlpool Range