Creamy Tortellini is a staple recipe in my family even when I was growing up. I have never really met anyone who didn't like it; I have met a few people who can't do dairy, and that might make this a problem. This is a very quick and easy dish to make that takes about 20 mins. for prep time.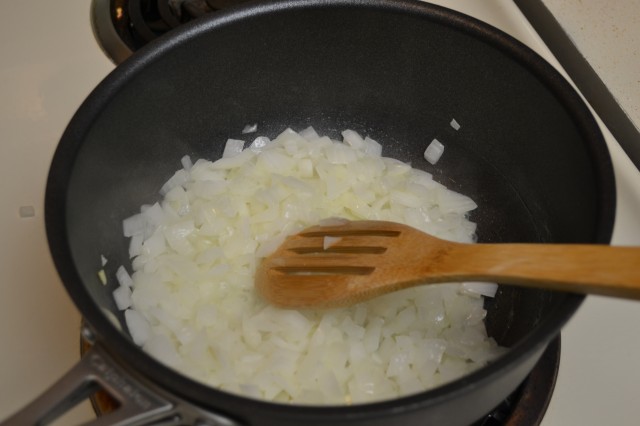 The hardest part of this recipe is waiting for the onions to be completely sauteed and translucent. You don't want crunchy onions.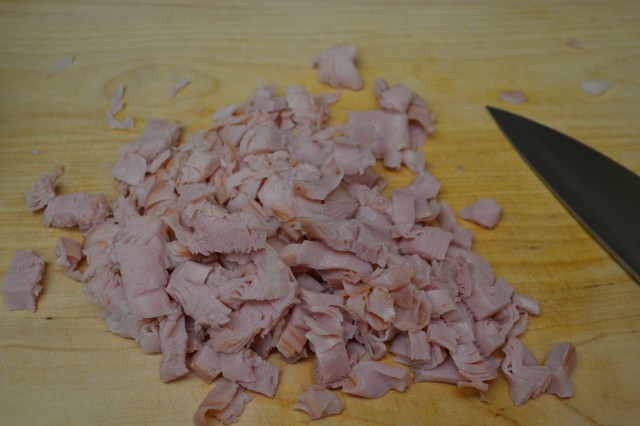 Chop your lunchmeat or other ham that you are using.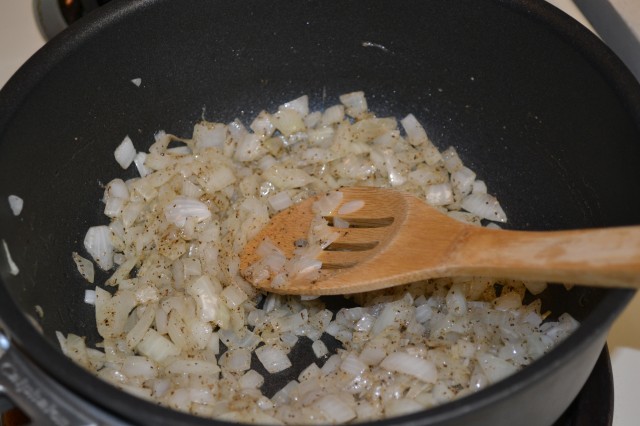 Add salt and pepper.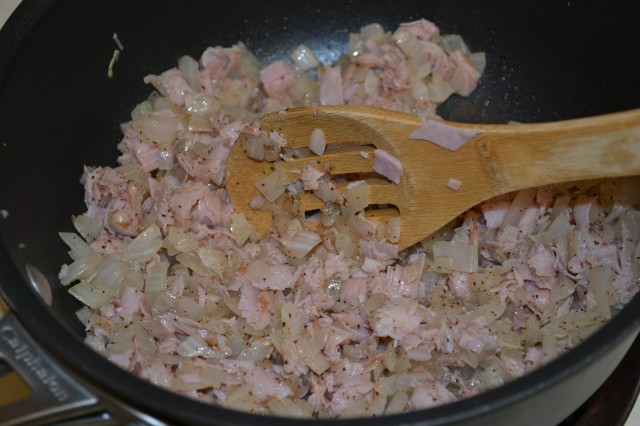 Add ham, stir a few times.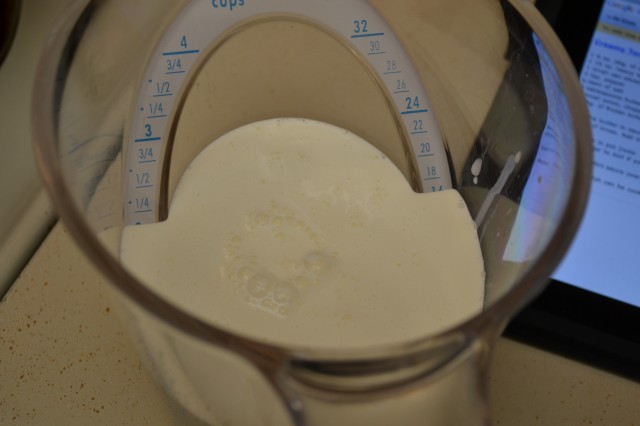 Add whipping cream.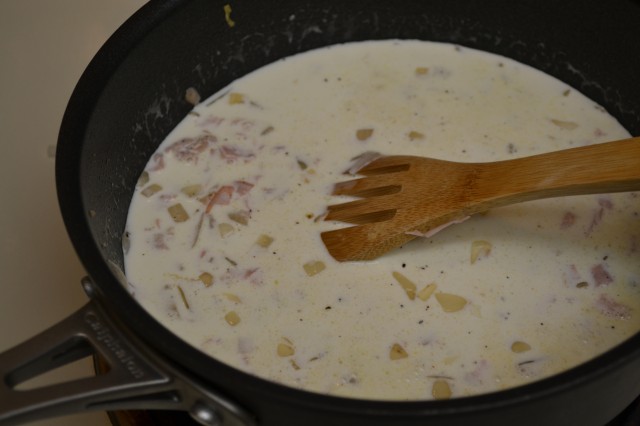 Add cream of mushroom soup.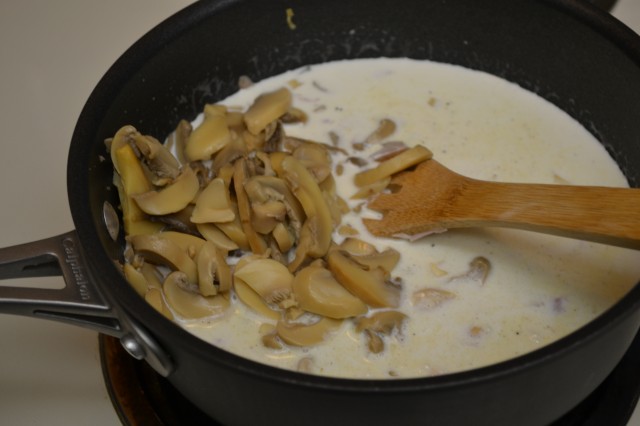 Add mushrooms.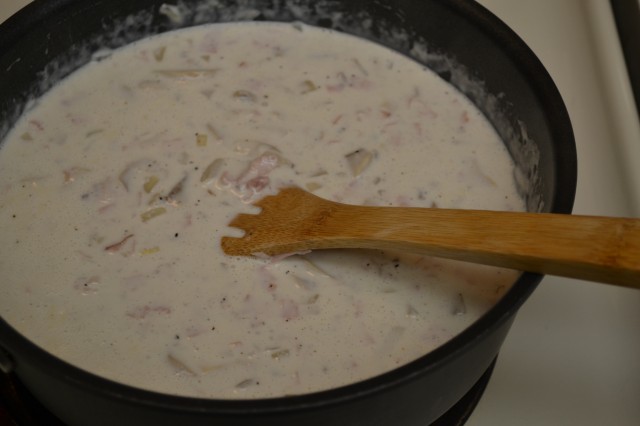 cook until a boil and then serve.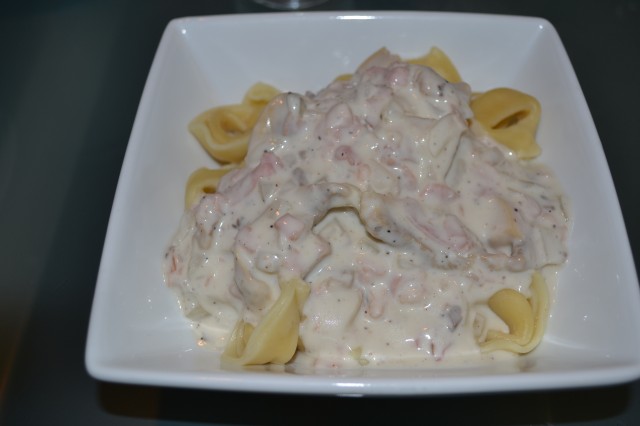 Serve over tortellini noodles; this dish freezes and heats up well.
Creamy Tortellini
1 6oz package of cooked ham, cut into small pieces (I use lunchmeat ham so that the extra in the container can be used for lunches)
1 16oz container of heavy whipping cream or half and half
I can of canned sliced mushrooms or fresh if you prefer(if using fresh, saute with the onions in the beginning)
1 can of cream of mushroom soup
1 tsp. pepper
a dash of salt
2 tablespoons butter
1 small onion, chopped
1 pkg. of frozen tortellini or packaged dried tortellini (either works great)
Melt the butter in saucepan(medium heat), add onions and saute until the onions are silvery.  Add the pepper and and cooked chopped ham.  Stir a couple of times.  Add the heavy whipping cream, cream of mushroom soup, and mushrooms. Turn to medium-high heat until the sauce starts to boil. Stir and remove from stove.
Boil water in pot (note: if you try to boil water, it goes quicker if you add the salt right before it starts boiling instead of at the beginning; it takes much longer to boil if you add the salt earlier than later!), and add the tortellini to the water once water is boiling. Cook for roughly 3-4 minutes. I normally start the water when I start the dish, but not add the noodles until the sauce is done. This gives me time to set the table.
Serve tortellini sauce over tortellini! Tastes great with bread and salad as side dishes!
Note: This dish can be cooked very quickly!