I was finally able to help host my first baby shower. I was wanting to help host one sooner,but so many people had already volunteered that there was never room until now. I was able to help host Ashley's Baby shower who just had her baby Ruby! I had a great group of girls that I was working with, and most of them had already hosted a shower so it was nice to hear what had and hadn't worked before at a shower. We got our inspiration from here. Our theme was Bubbles or Pop, and so we incorporated as much as possible in the signs, food types, and decor. Some of us baked, some bought items, some made decor, and some made signs.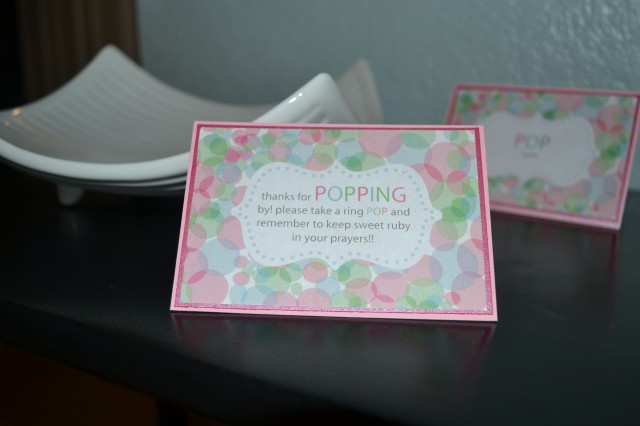 When you left you could read this sign, and get a ring pop or pop rocks. I designed the signs and pamela made them. It was fun to use my illustrator and photoshop skills again.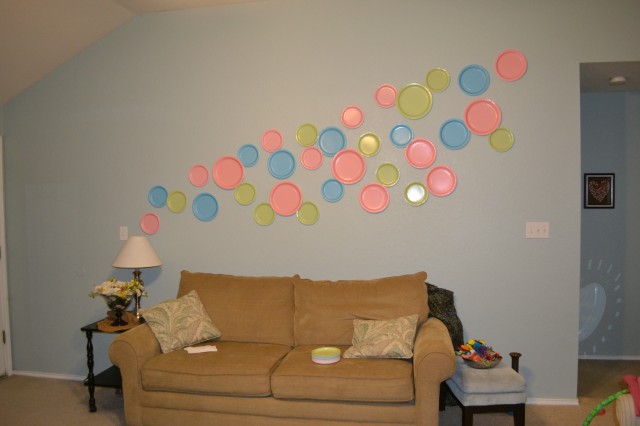 The Wall decor where we simply loved the simplicity.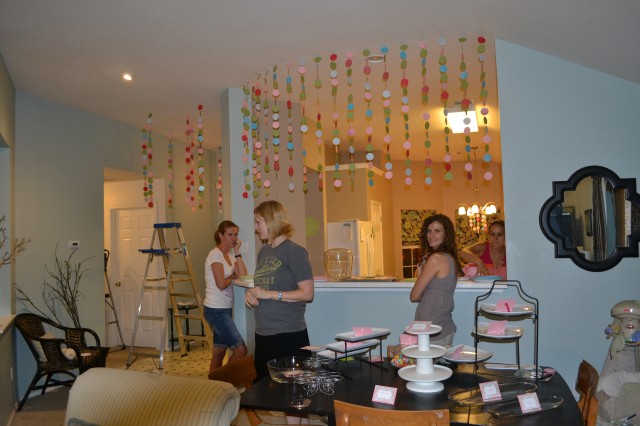 The bubble garlands I think were a pinterest inspiration, Pamela cut all those circles, and Chez sewed them together, she was so gracious letting us use her home!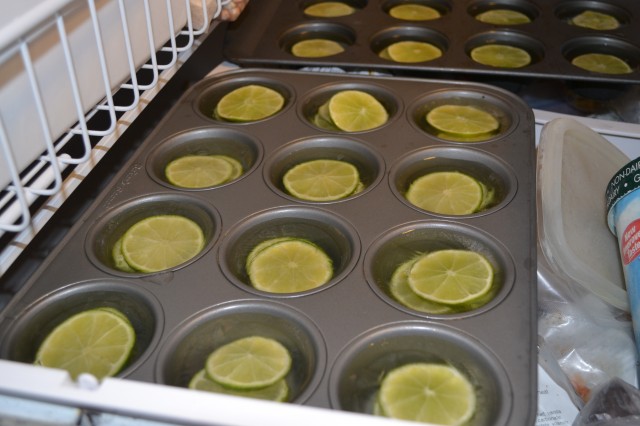 Another Pinterest inspiration, they were frozen and then put in water so they gave some flavoring. They worked farily well, they just melted too fast because the water we put them in wasn't ice cold.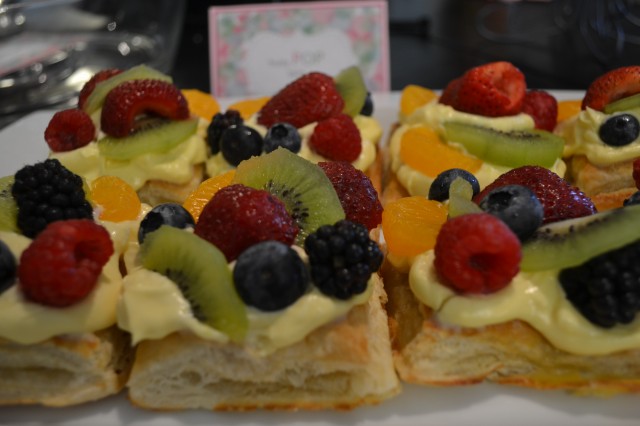 Pamela made these tarts.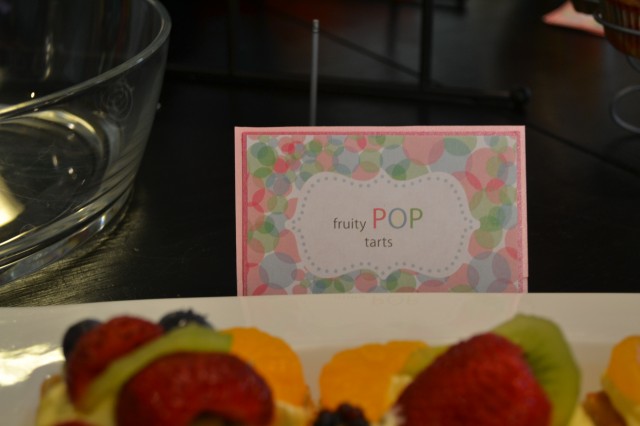 The sign.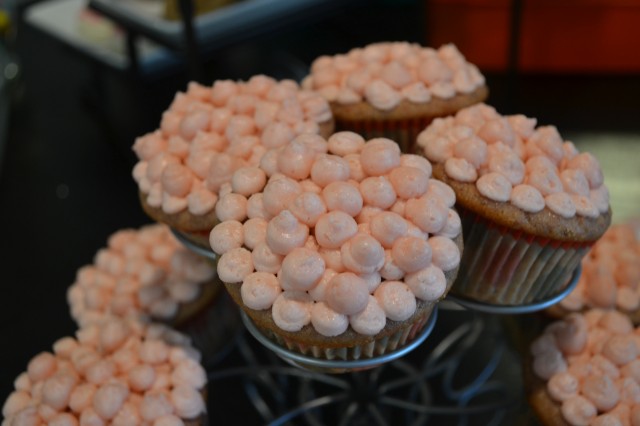 Some Vegan Strawberry Cupcakes that Chez made.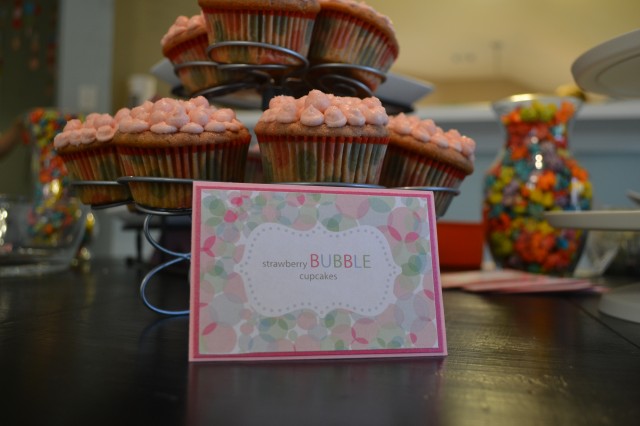 The sign.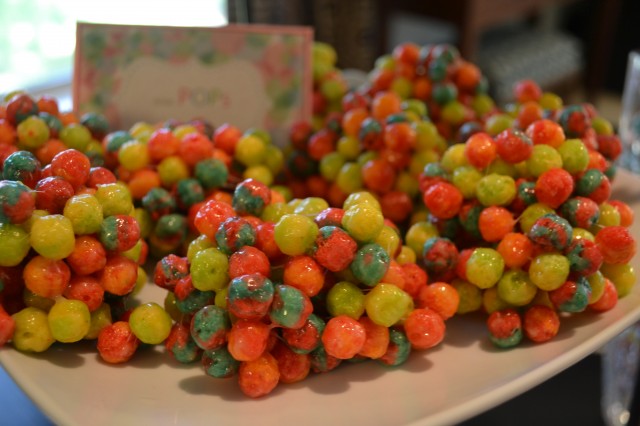 Trix crispie treats that Pamela made.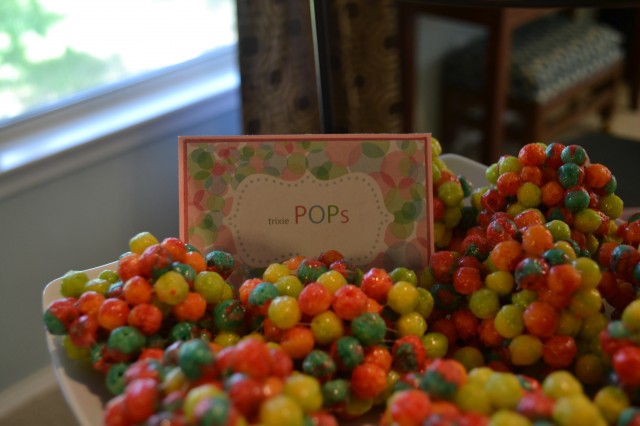 The sign.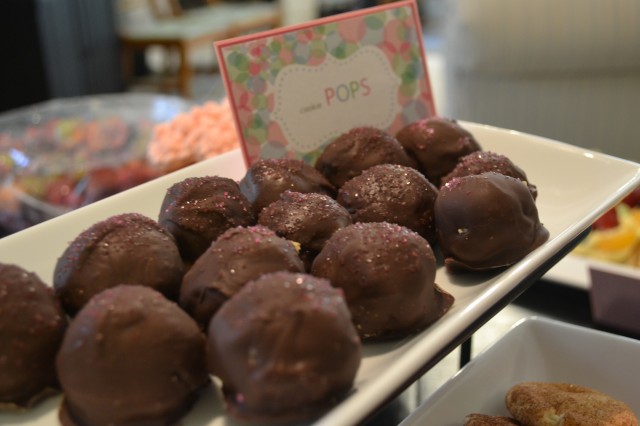 Rachel's tasty cookie pops.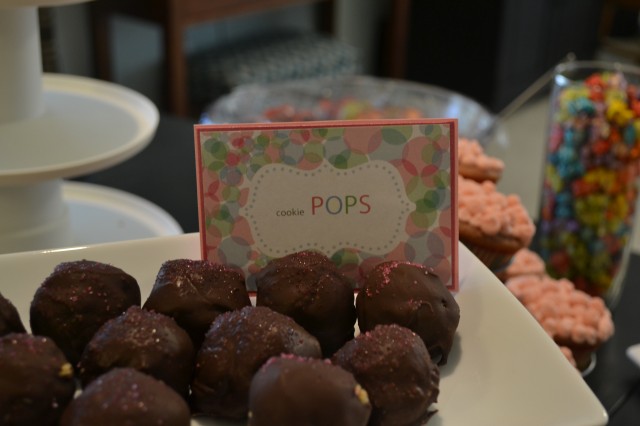 The sign.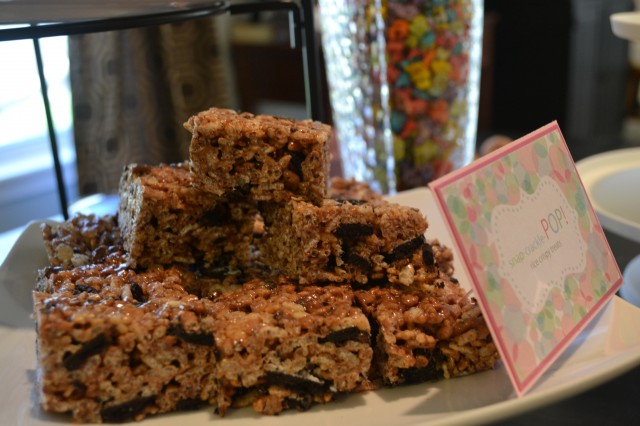 Rachel's rice krispie treats.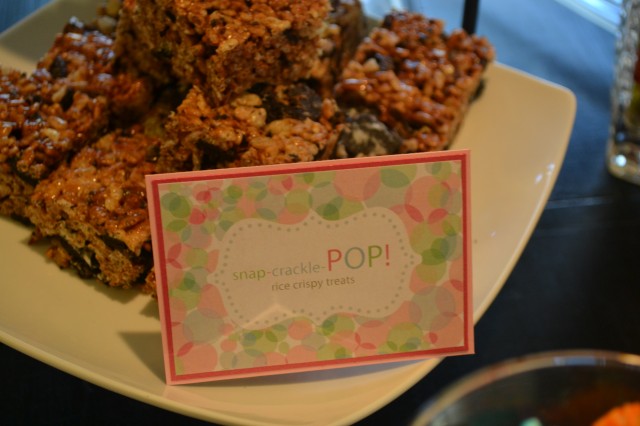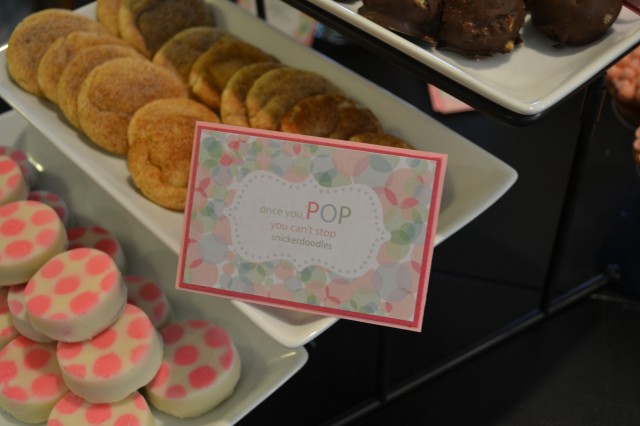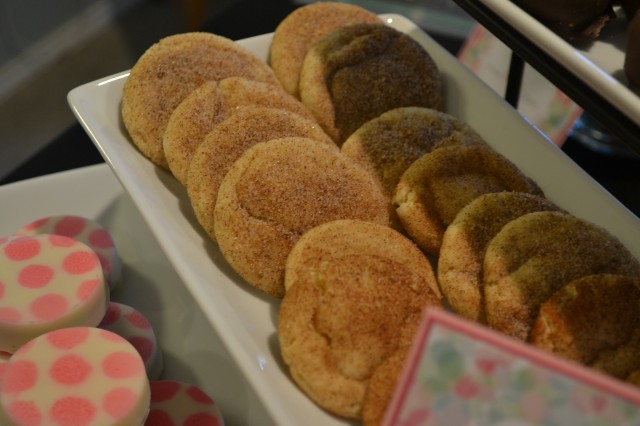 Rachel's Snickerdoodles.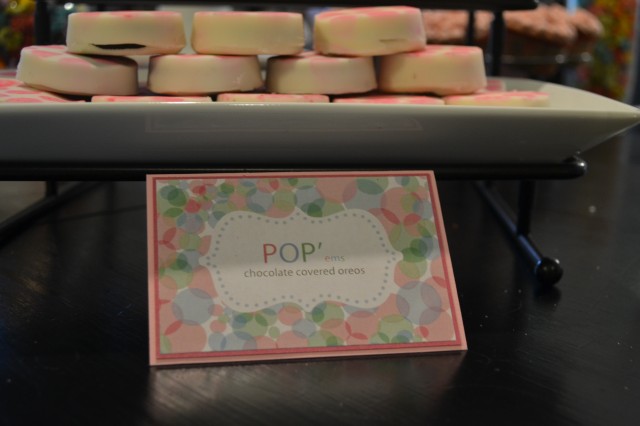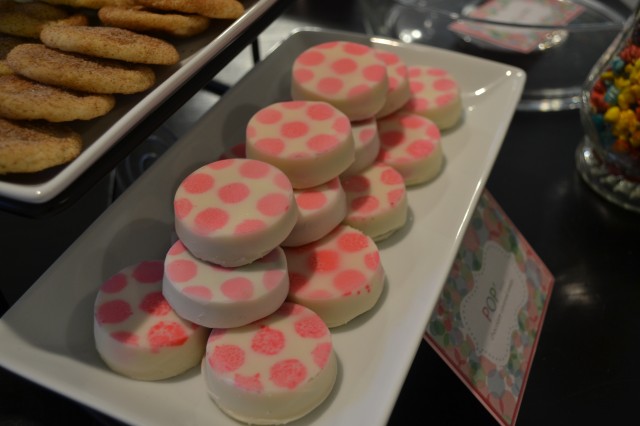 The chocolate covered oreos that I made.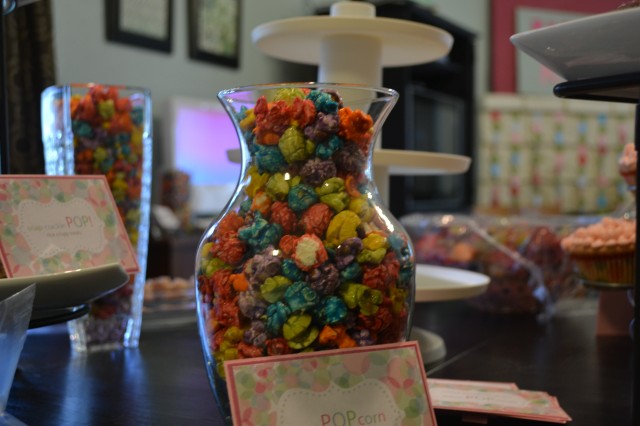 Chez's popcorn.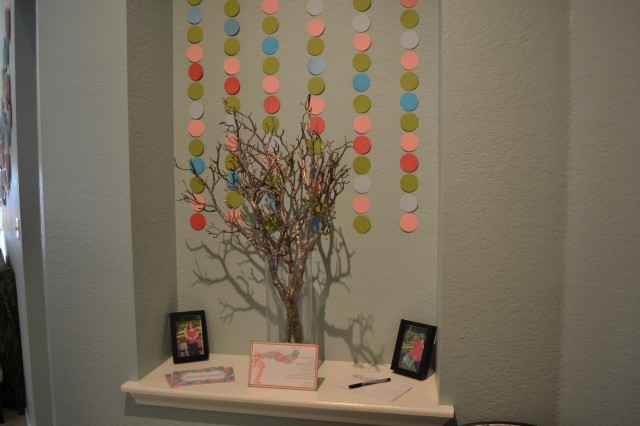 The Thank you card station.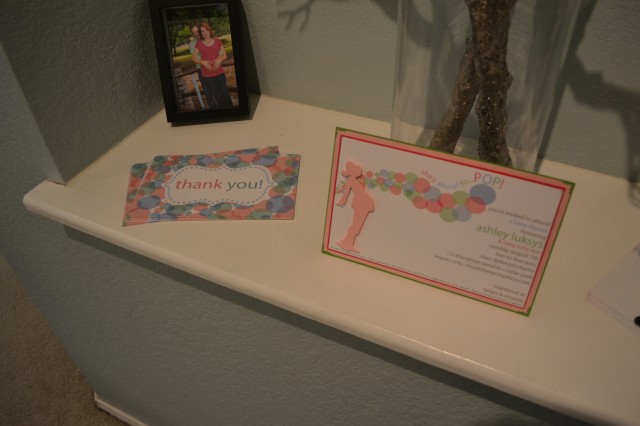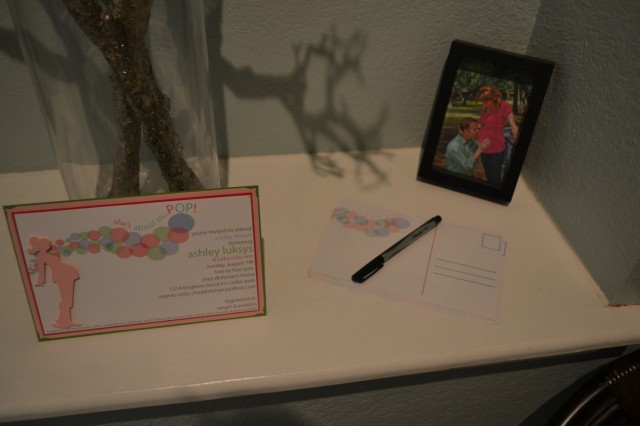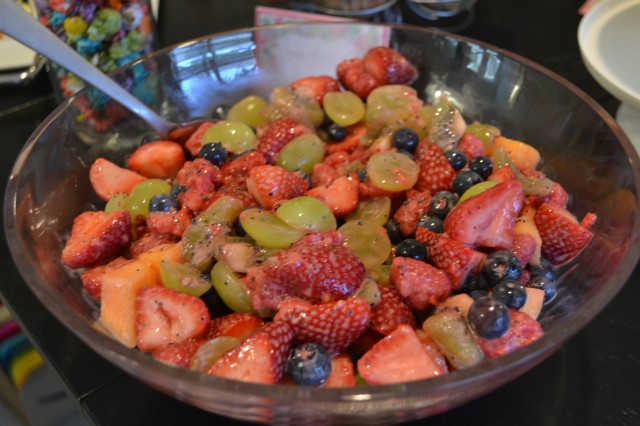 Kellie's poppy seed fruit salad.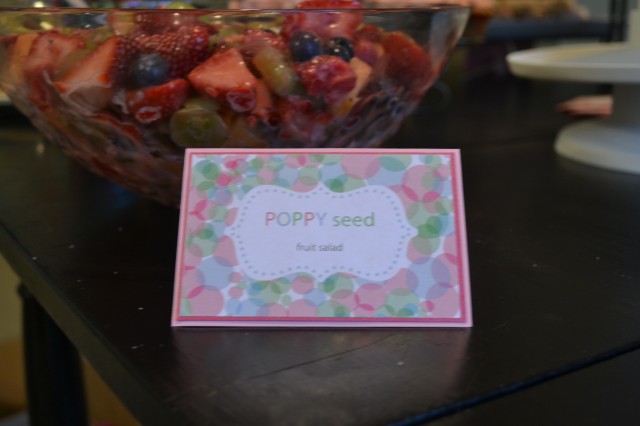 The sign, sorry for it being blurry.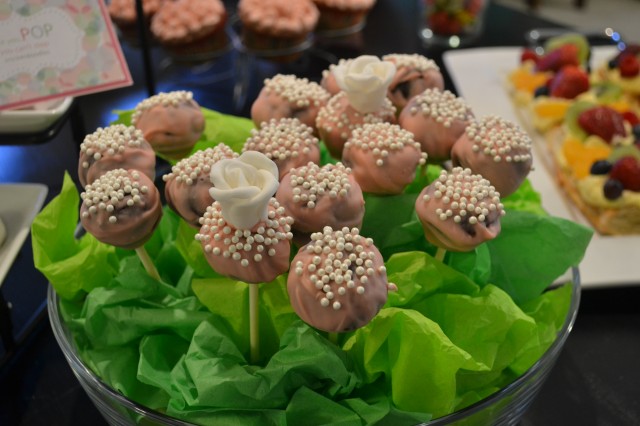 Kim's cake balls.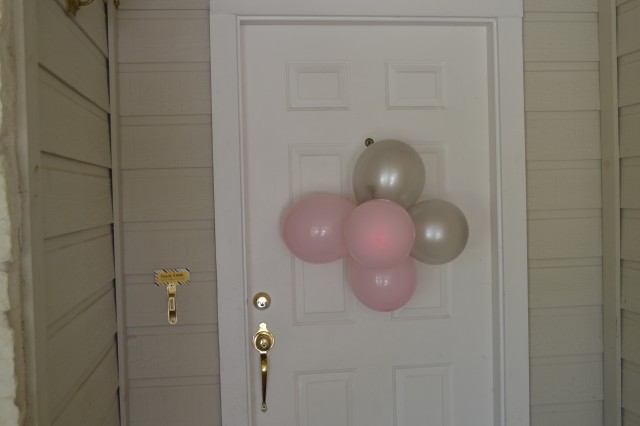 The front door.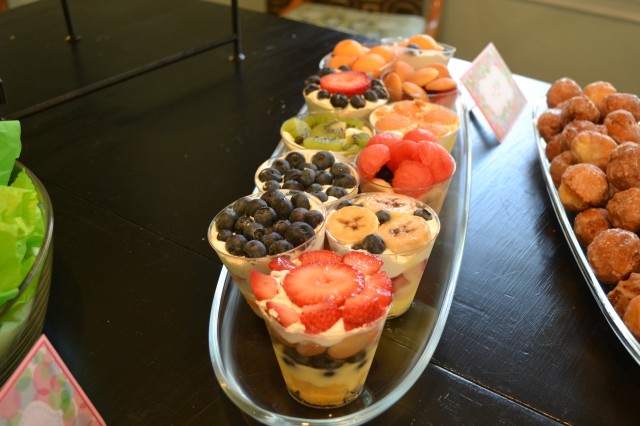 Elana's fruit pop shots.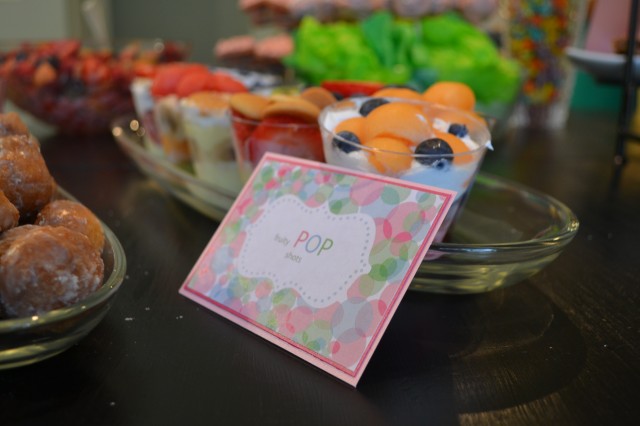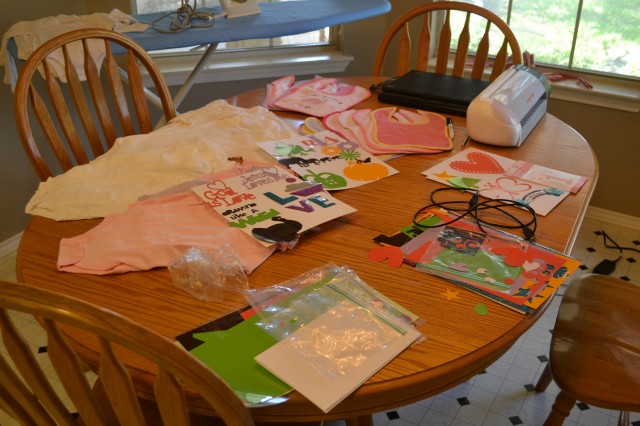 Pamela created this awesome onesie decorating station. Her silhouette helped a lot too.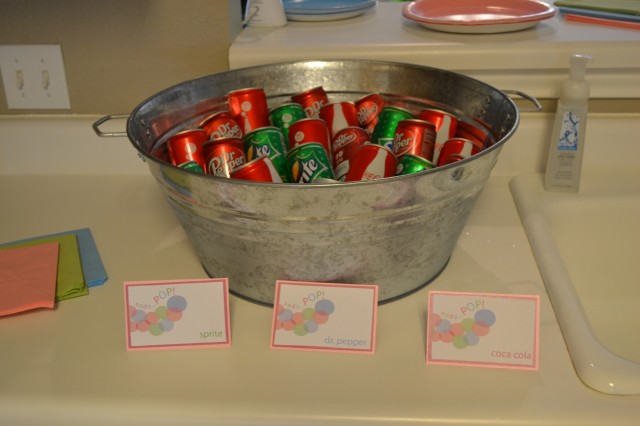 Some of the drinks.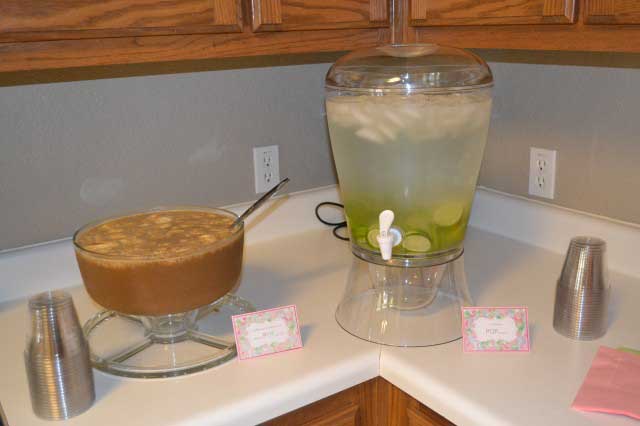 The coffee punch and the lime water.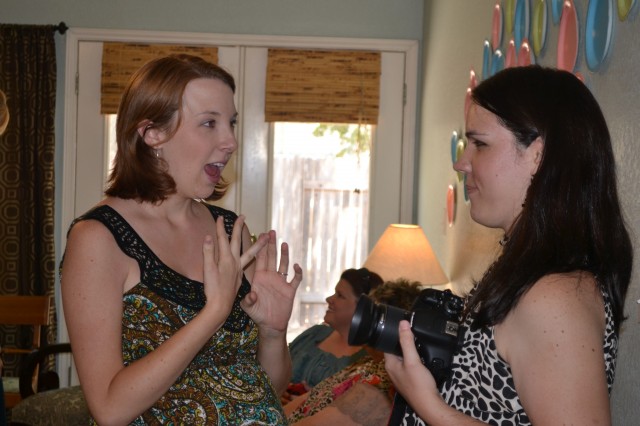 Ashley and Pamela.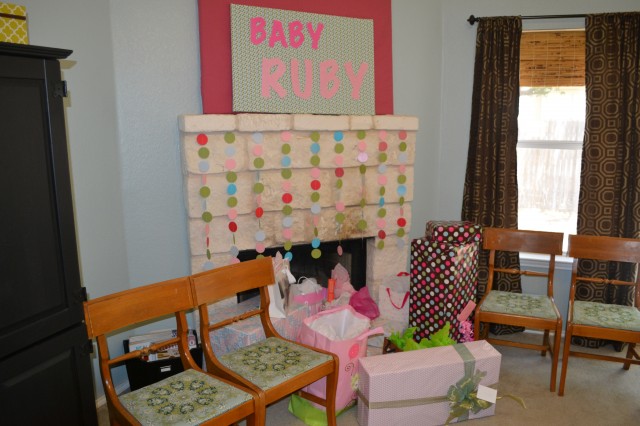 The fire place with some of her presents, she got a lot of them.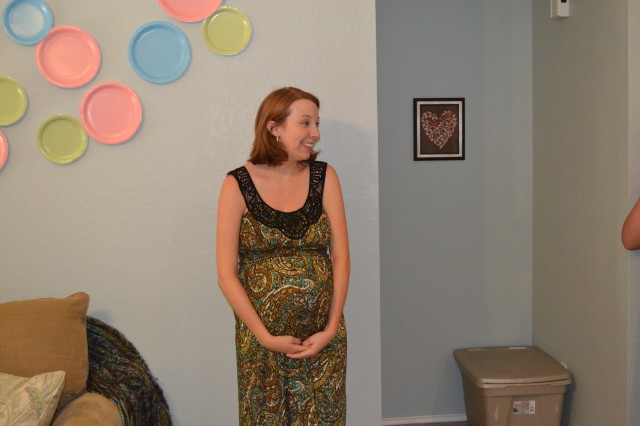 Ashley looking cute right before opening her gifts.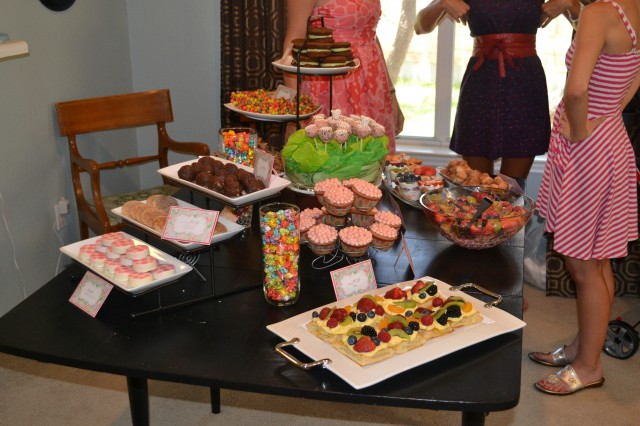 All of the food, and there you can also see the donut holes that Chloe brought and my whoopie pies that are green for some reason I forgot to take pictures of them.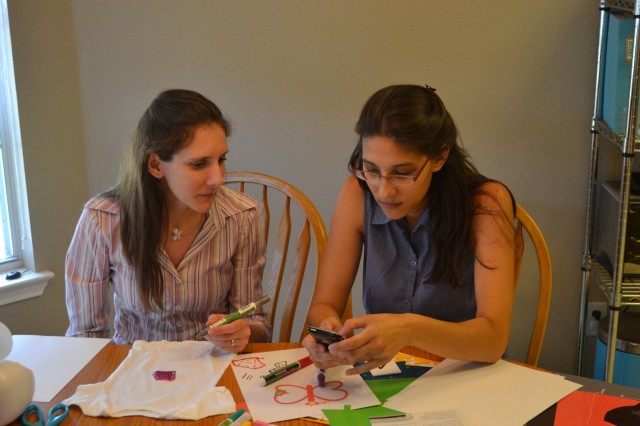 Sarah and Nancy coming up with designs for the onesies.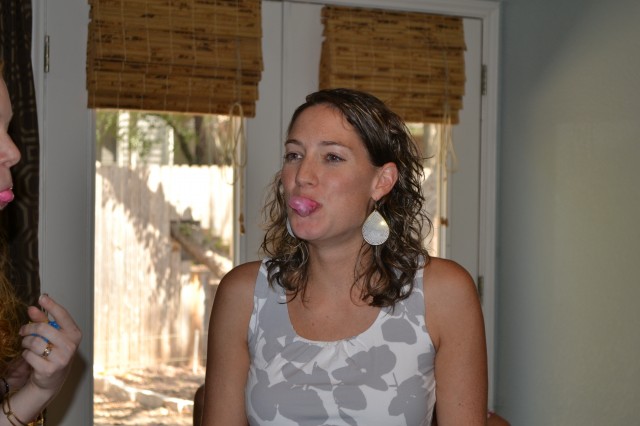 Tanya won or lost the game that they played. She lost because she was one of the people who had the most gum pieces in her mouth meaning she answered a lot of the questions wrong. Then she won because she was still able to blow a bubble.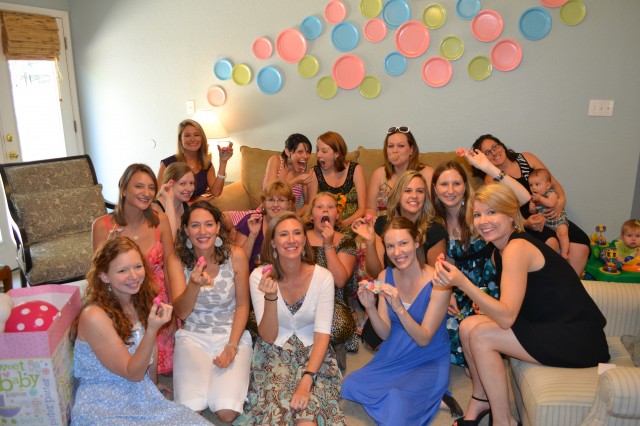 All of the people who played the game and their gum wads.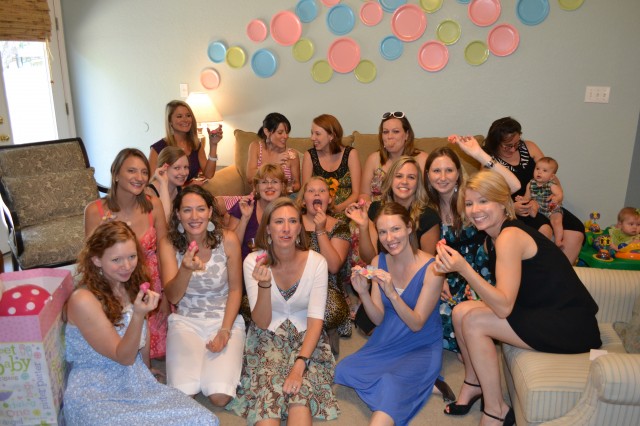 Another version.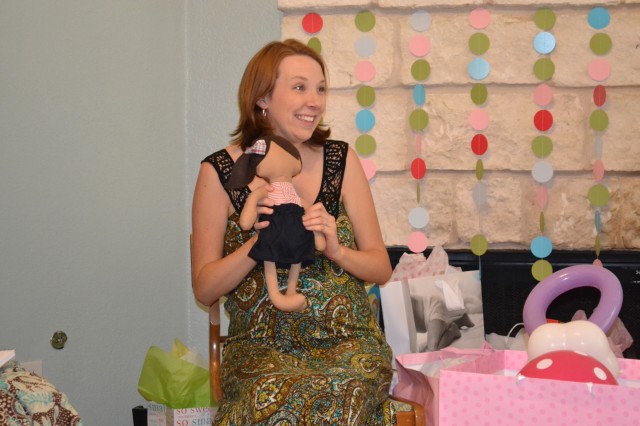 One of her cute gifts.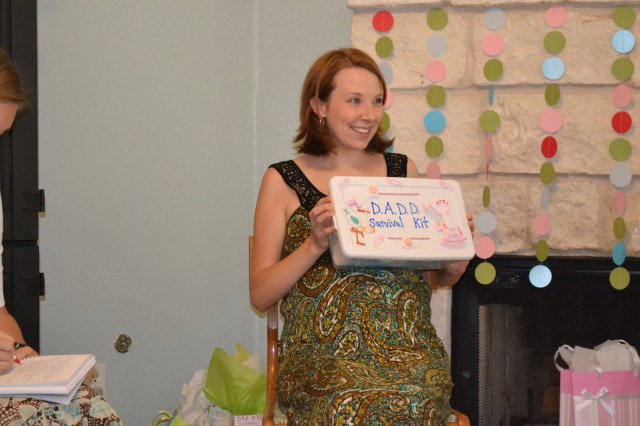 The cute Dad survival kit, I don't remember what the D. A. D. D. stands for.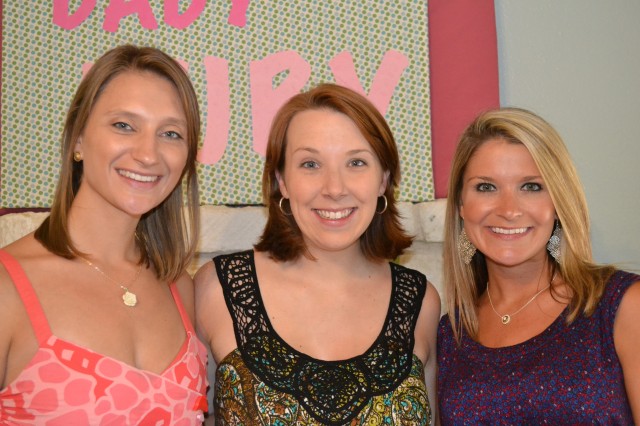 Ashley with some of her friends.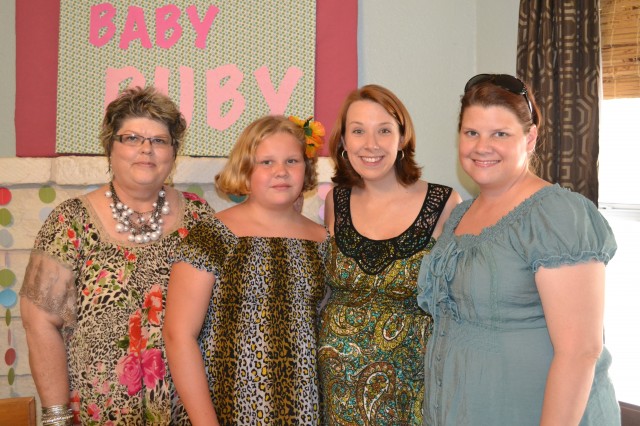 Ashley with some of her family.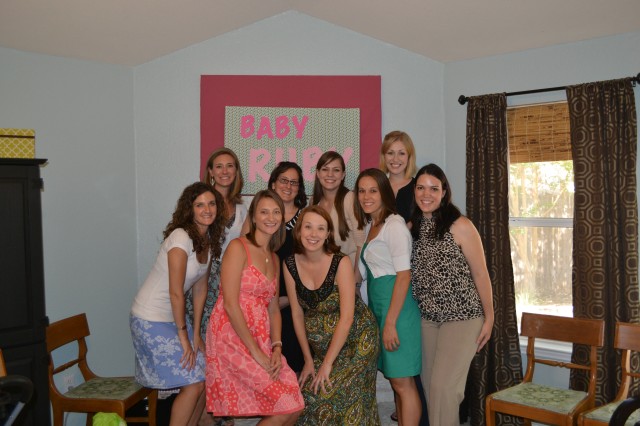 All of the hostesses with Ashley.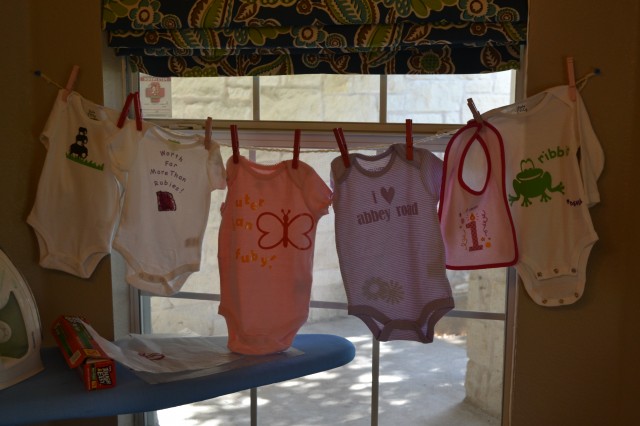 Some of the finished onesies.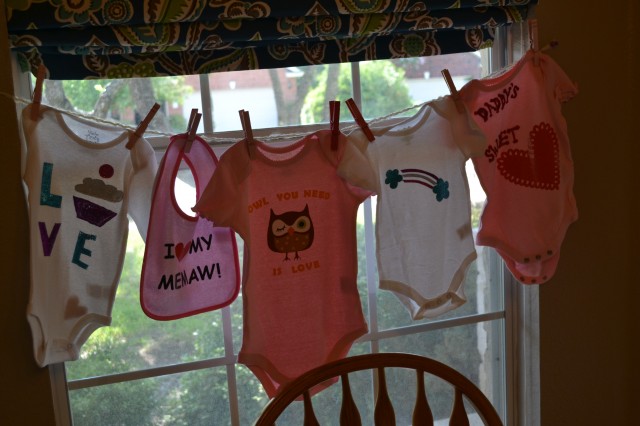 Some of the finished onesies.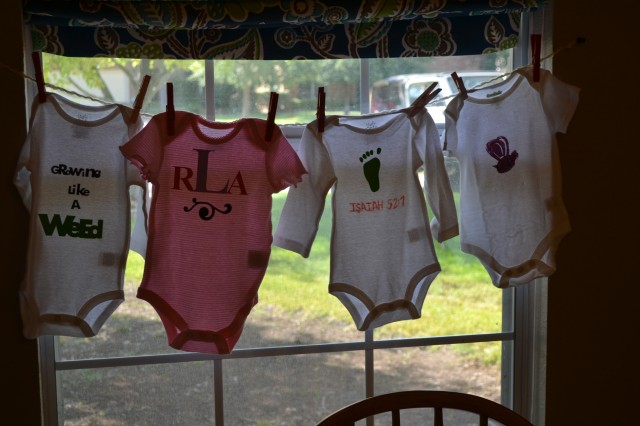 Some of the finished onesies.
My first baby shower experience was lots of fun.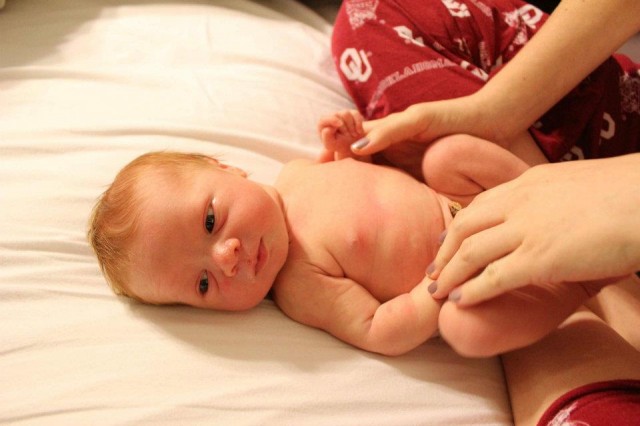 Here is a picture of Ruby, they had the name picked out at the shower as you can see above, and their baby has red hair!!! Who would have thought!!!