So I suddenly had the craving for sushi! I wanted it so badly,but I didn't want to pay the price at a restaurant. Especially if I can make it at home.  One of our friends, Andrew, made his own and made a great little tutorial and video on his blog here.   There is no point in me making something similar when I can just refer there. So anyway, I made the sushi rice in our rice cooker, and bought all of the ingredients that I wanted in my sushi. I also made the spicy mayo that Andrew explained how to make.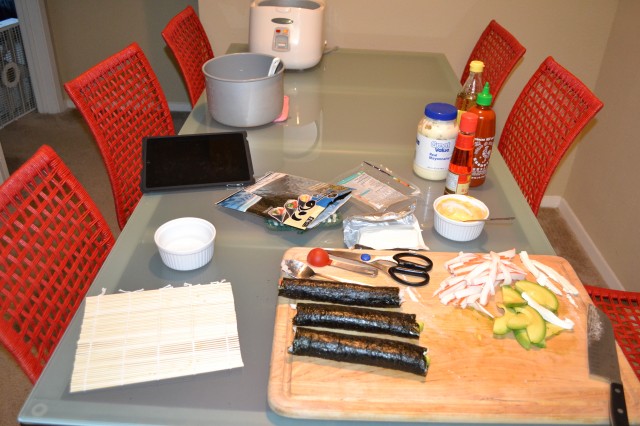 I had to buy a few things for the spicy mayo as well as the bamboo rolling mat, the crab sticks since that is what I prefer in mine as well as the rice vinegar.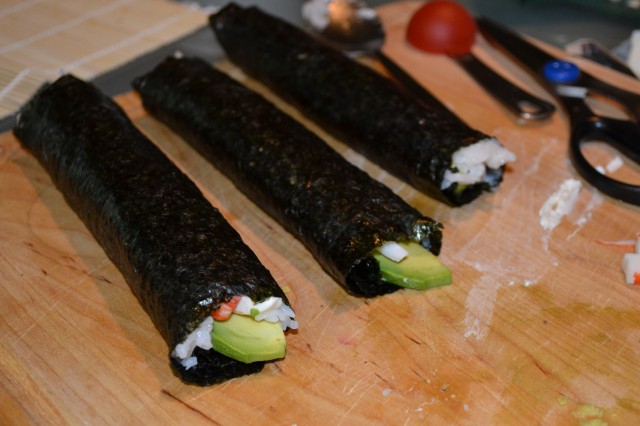 Here is my sushi rolled, but not yet sliced.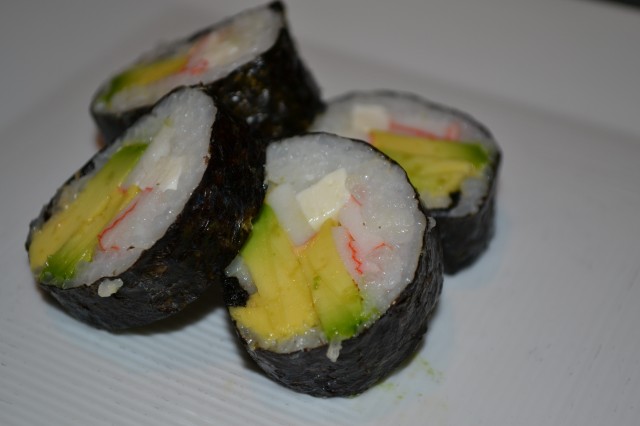 Here is me trying to take pretty pictures. I made my sushi with rice, avocado, crab sticks, and cream cheese.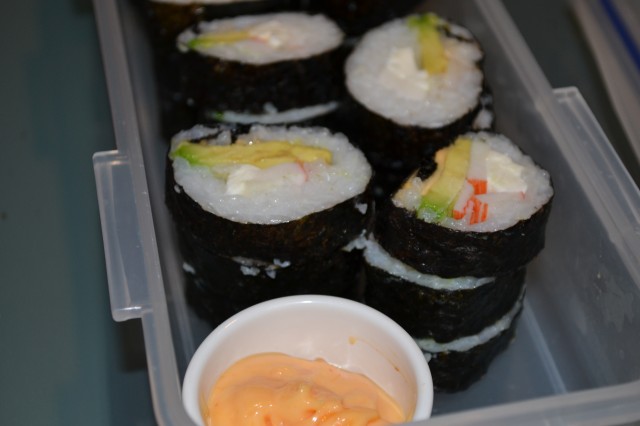 Next time I make it I think I will add cucumber and carrot sticks. Also, if I want Grant to eat any, I will have to keep out the avocado. Either way, it was a great success! I even took it to work for lunch. I love how I can eat a ton of sushi and know that it was still really healthy! So don't be afraid to try and make it, and hopefully you will be pleasantly surprised.