So last Christmas, Grant and I were able to go back to Ohio and visit friends and family. While there, we were able to spend time with Bryan & Amanda, Grant's sister and brother in law, who made us this delicious dish! Bryan and Amanda went all out and made all of the things below including homemade guacamole and queso. I called it this because I don't know if they have a name for it. Either way they are delicious burritos. We have several restaurants here like Chipotle & Freebirds that sell good burritos,but I don't like spending money when I can make the same thing at home that tastes even better.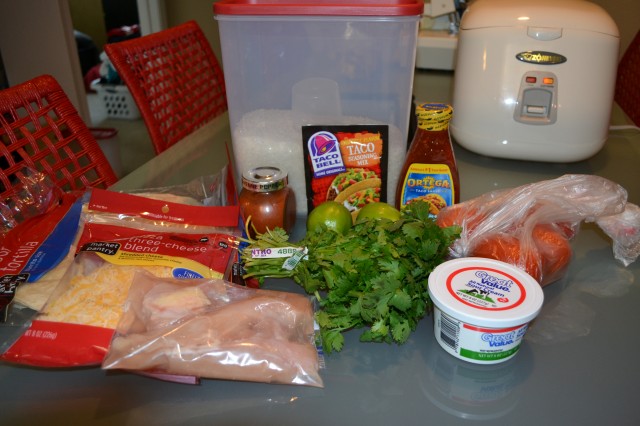 Ingredients:
Chicken Breast Skinless, Boneless
10″ tortillas (we prefer Flour)
Whatever Toppings you like – sour cream, cheese, tomatoes, salsa, guacamole, ketchup, etc.
Cilantro
Taco Seasoning
Taco Hot Sauce – we used ortega,but I was told that Taco Bell packets work in a pinch too ;p
1-2 Limes
Rice
Cayene Pepper
Water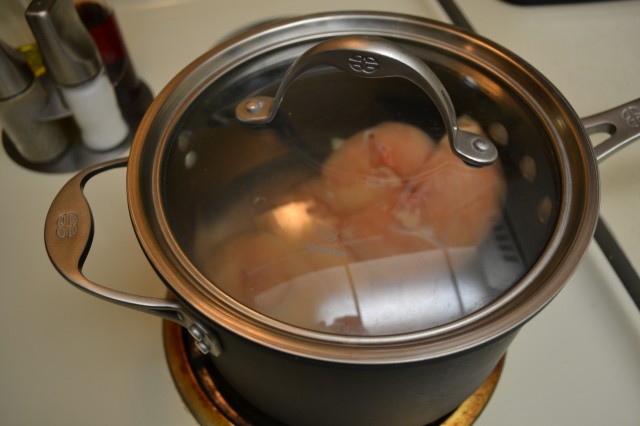 Cook the Chicken however you prefer. IÂ  boiled it, but you can steam, bake,etc.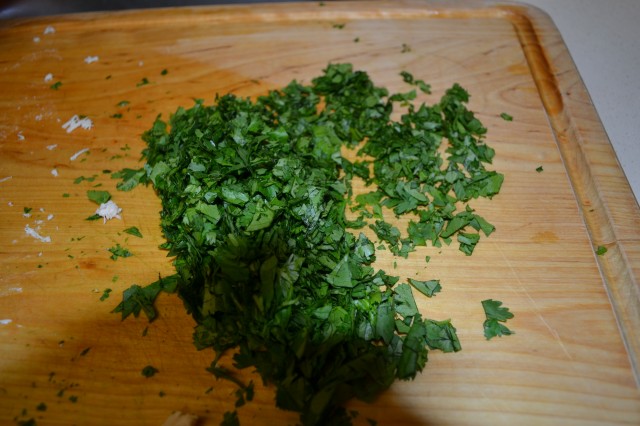 Chop up your cilantro.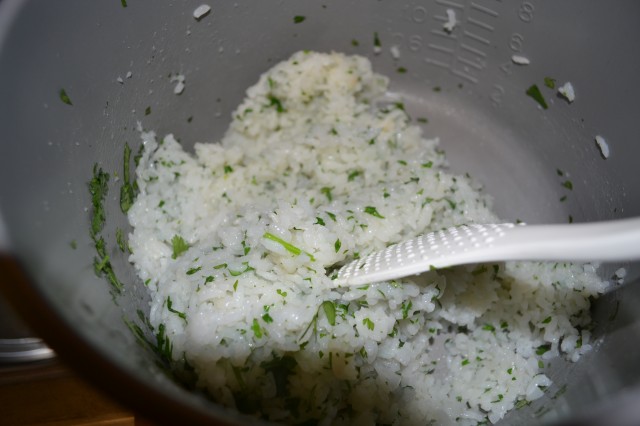 Cook your rice and add 2/3 of the cilantro to it and the juice of one lime.This is to taste, so you may prefer more juice.
Shred your chicken once cooked, and put in a skillet.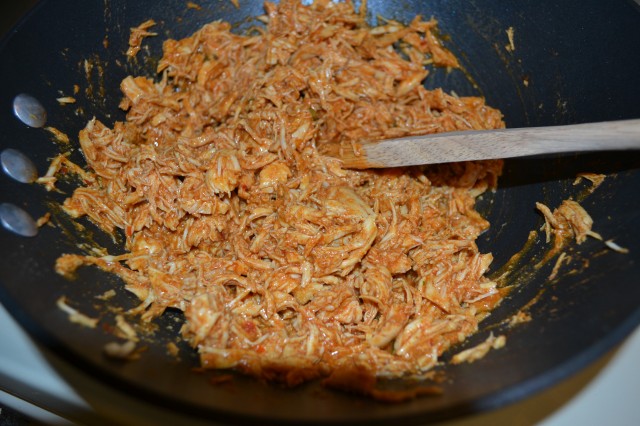 Add the packet of taco seasoning, at least 1/4 cup of water. A pinch of Cayenne, any left over juice from the lime, and as much of the hot sauce as you like. This time I didn't make it  spicy enough,but next time I will.  You cook the chicken until hot and well coated. If it starts looking dry add more of the hot sauce and water until the consistency you like.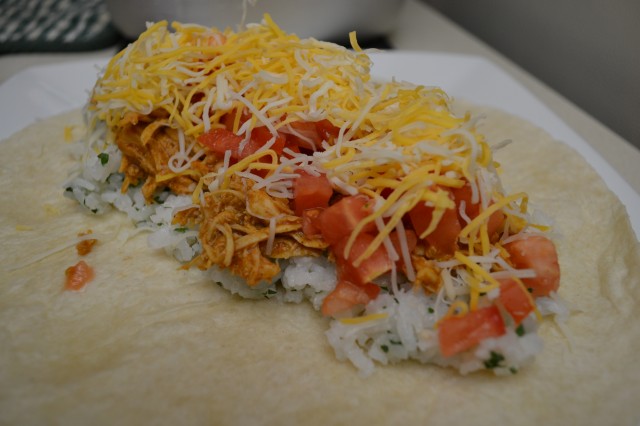 Layer your burrito with everything you want, and then fold up.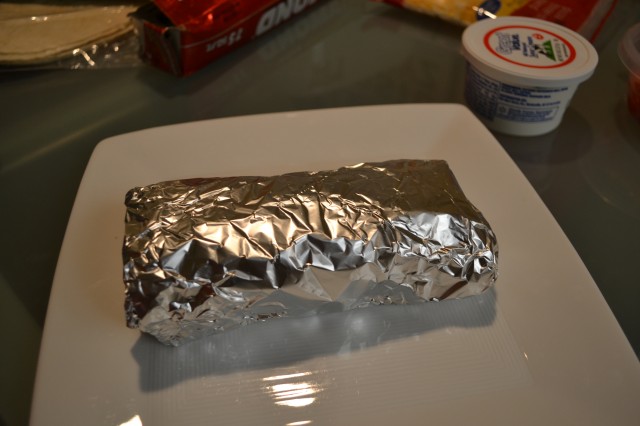 Wrap in foil.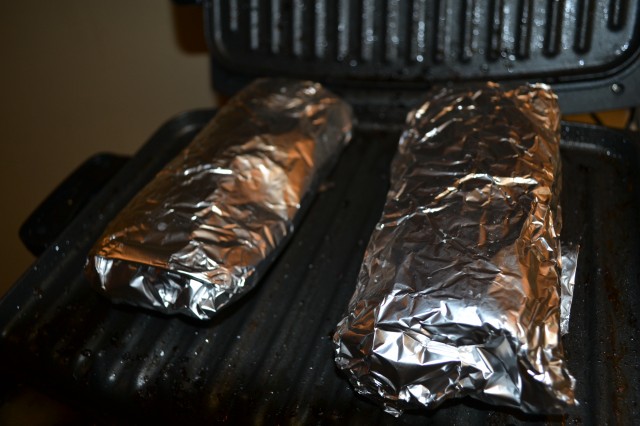 Heat on the George foreman grill until it is hot and crusty on the outside.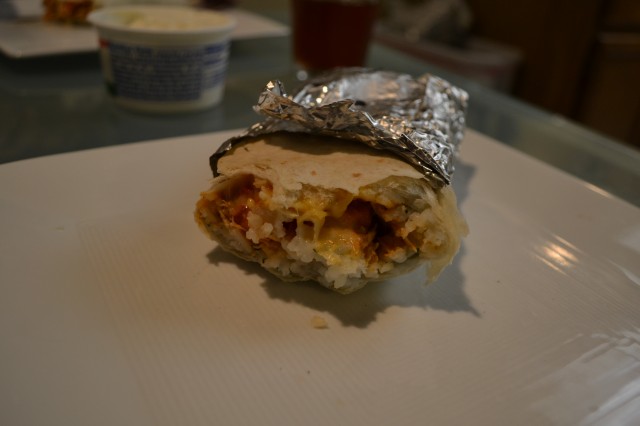 Then enjoy! I am normally not a fan of any rice or meat in my burritos and normally eat them with beans and toppings. This is an exception, and this dish is also GREAT for left overs. We had it for 4 different meals. Just keep everything in separate containers and then heat up each put on the burrito and grill it.