Grant and I have been trying to not buy very many new clothes, and we have been surprisingly good at this. But our problem still remained of just too little storage space for our clothes. We both prefer shelves over drawers any day,but there are something that work very nicely in drawers. For instance your drawers ;p Wow that was bad OK, I mean socks and undergarments in general. So I figured that if I had a dresser to take some of those thing out, that we would have just a little bit more wiggle room. I have had my eye on one particular dresser for the last 2-3 years,but never had room or enough need for it.
http://www.ikea.com/us/en/catalog/products/80053933#/70103349/
We finally found this beautiful Malm 6 drawer dresser on Craigslist with the protective glass top for $100 dollars rather than $210+tax. It is in really good shape other than one of the drawer bottoms has some water damage,but since I will put things in there I don't use often that won't be a problem. I also heard you can get the drawer replacement bottoms at home depot. So, once I need it replaced, then I can do it.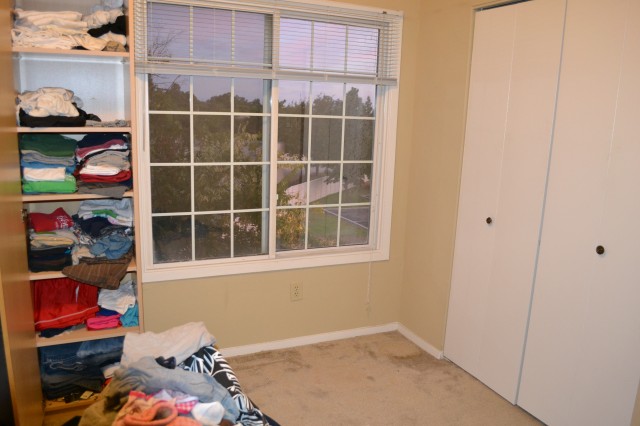 Here is the space we have open, it is actually perfect since you can still open and close the closet door without hitting the dresser once it is in place.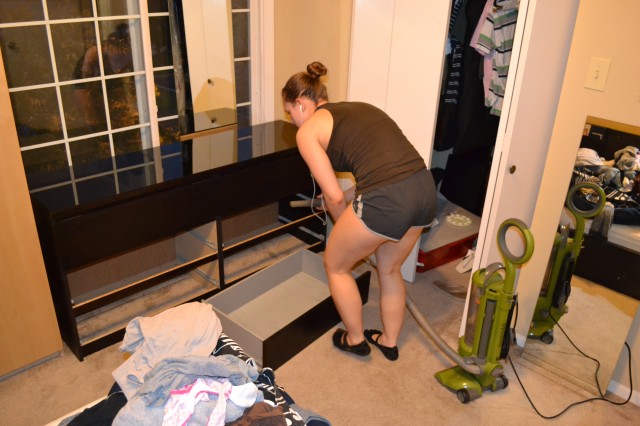 Here it is with it's glass top and me vacuuming it out because it had been in someone's garage, and I didn't want all of those new spider friends moving in to stay.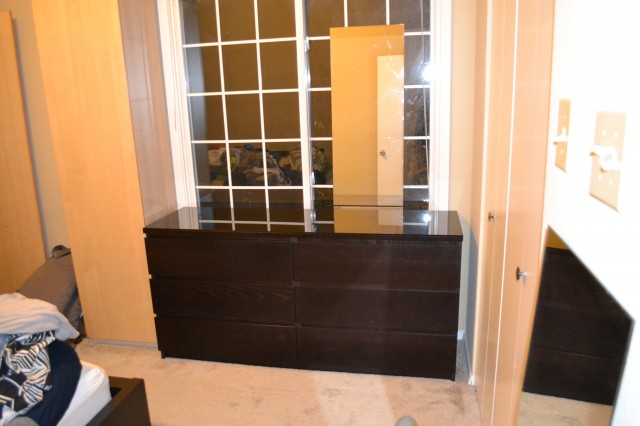 Here it is, it fit perfectly, WOOT! I measured two to three times before we bought it,but Grant was still surprised that it fit.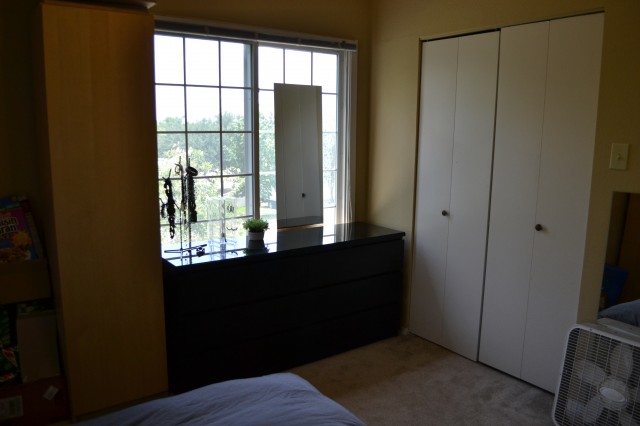 A few days after with some more things on there. The plants, my necklaces and earrings, and a ghetto rigged mirror.
Next upgrade; if you at the first picture again above, look hard on the cream sofa, you can see two whiter pillows on it. Those are from Ikea, and I hadn't had a chance to do anything to them yet. Now was the time.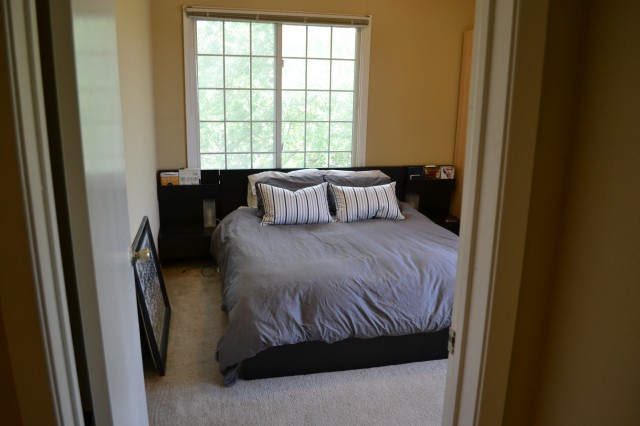 I had some fabric left over that ended up being PERFECT with our duvet. So, even though I meant for these pillows to stay in the living room, they ended up in the bedroom.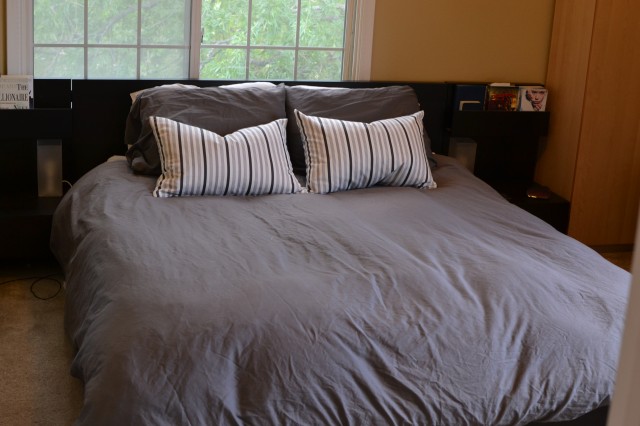 This is our max number of pillows I am allowed to have on the bed, Grant doesn't like even this many pillows,but he is being nice and letting me have these. For some reason, he doesn't like the idea of a bed with thousands of pillows, I can't imagine why! ;p So anyway, these were fun, and I am so glad that I finished these projects.