I know that I haven't talked about it on here yet, so I figured it was now time. I recently got a new job at my church! This has been a huge blessing mainly because I have an awesome work environment with amazing people. I love my job, and I love being in a more relaxed place. As celebration for me getting this job, we decided to splurge and go out to eat.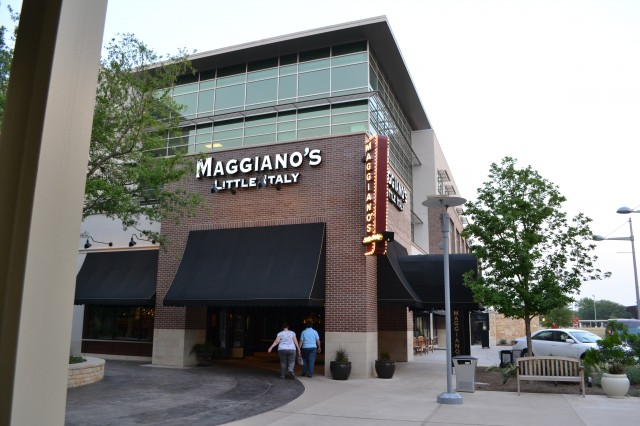 I chose Maggiano's Little Italy. It was very good, and it was a very fun nice atmosphere. It was great getting to dress up and go some place special. It was good food, a little bit more pricey,but we knew that going into it.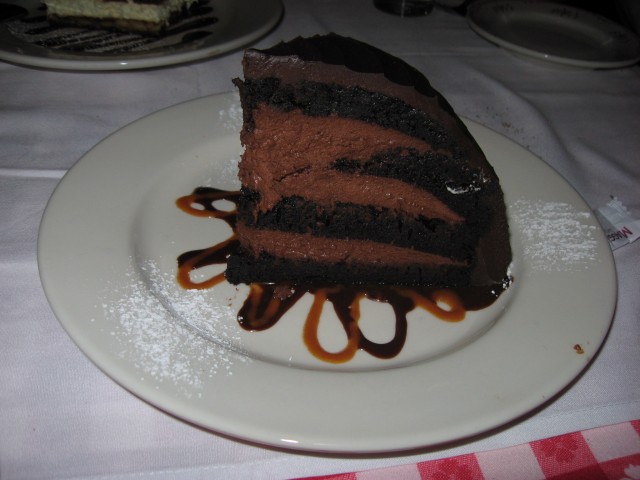 The best thing that we got was the dessert, it was AMAZING!!!! It was a chocolate Zuccotto cake, I am normally not a fan of cake in general,but this was so tasty. The menu describes it as a chocolate cake layered with sambuca chocolate mousse, iced with chocolate frosting and dusted with cocoa powder.
If you know me at all, I love baking, I love eating, and most things aren't too rich tasting for me. This was perfect, and I highly recommend it if you go there.