A while back, when Kira and Andrew were visiting, we took them to my parent's Dime Box property so they could see it for the first time. They had never been there before, and it wasn't too far out of the way while we were going to Houston.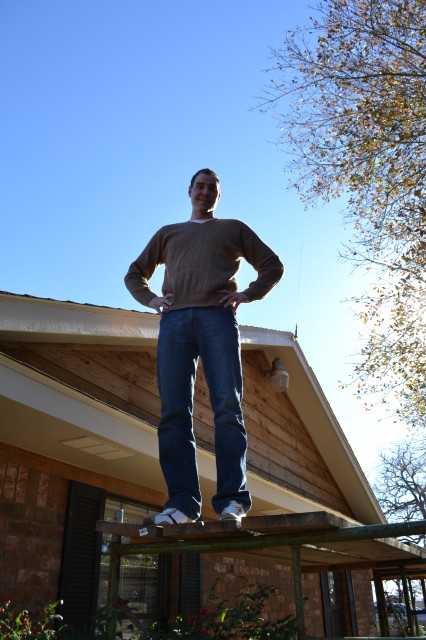 Here you can see Andrew on the Scaffolding that we had there. I don't remember what they were working on, maybe painting?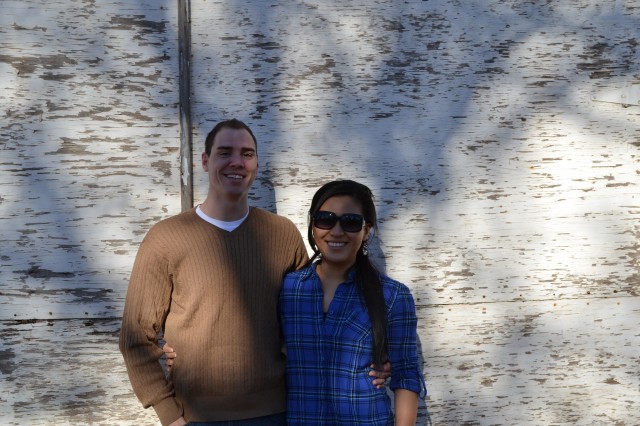 Kira and Andrew.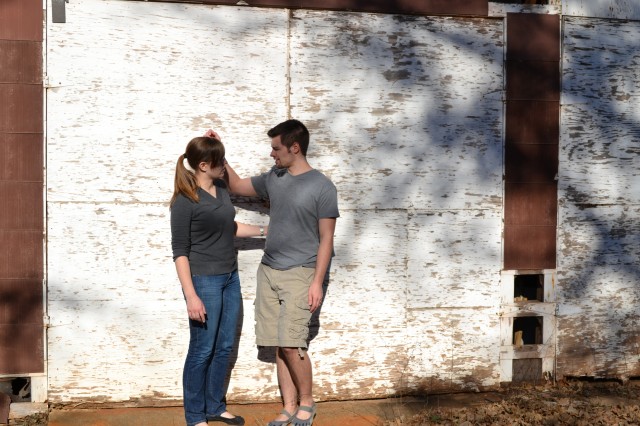 Grant and I getting ready for our photo.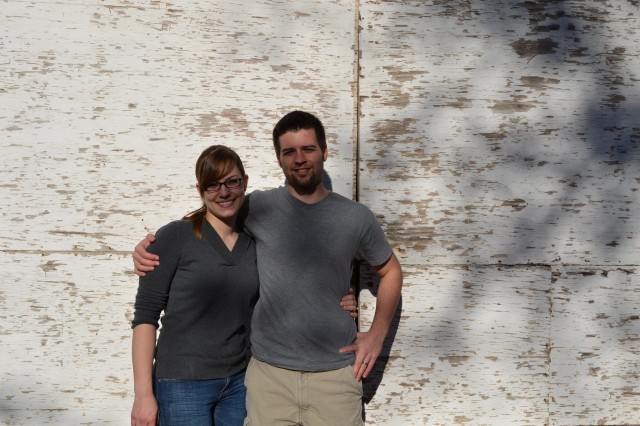 Kira's amazing photo skills and starting to learn to use our new camera.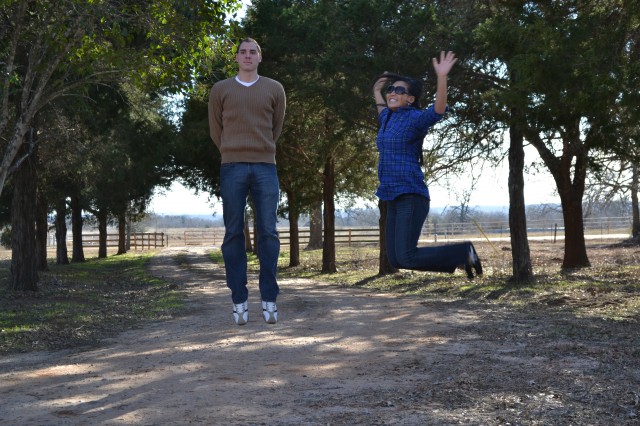 We were all very serious while at dime box.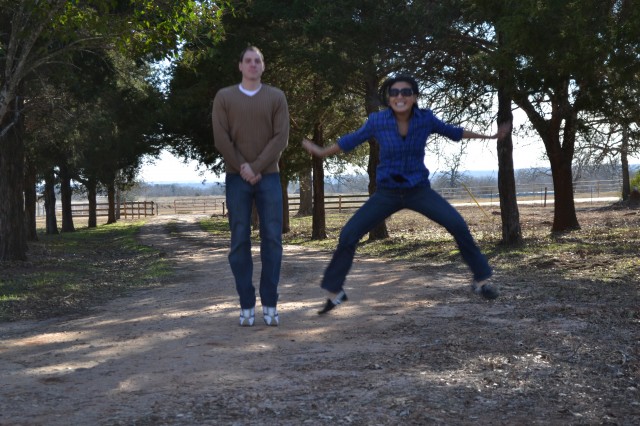 Andrew was trying to look like he was standing in mid air.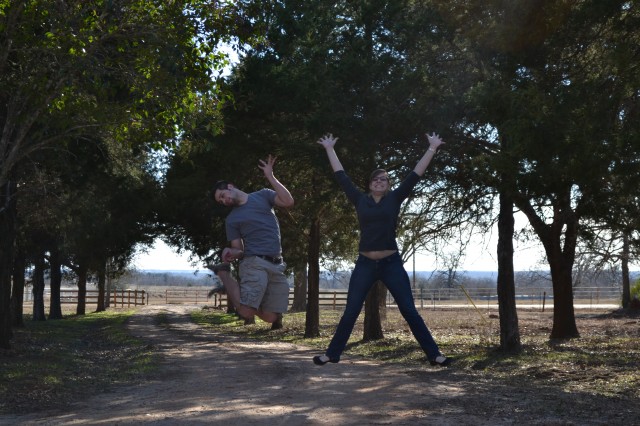 Grant and I.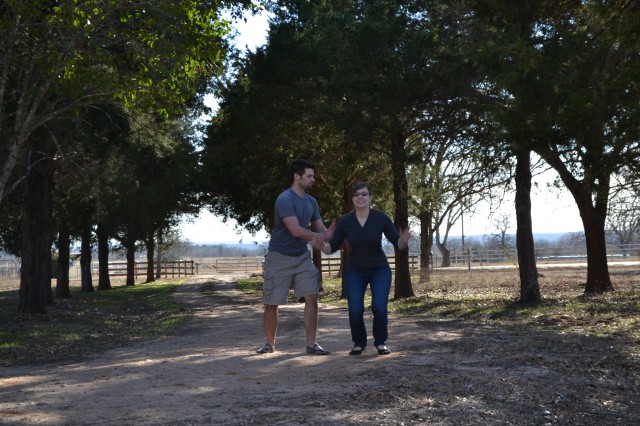 Grant loves me so much he likes to push me.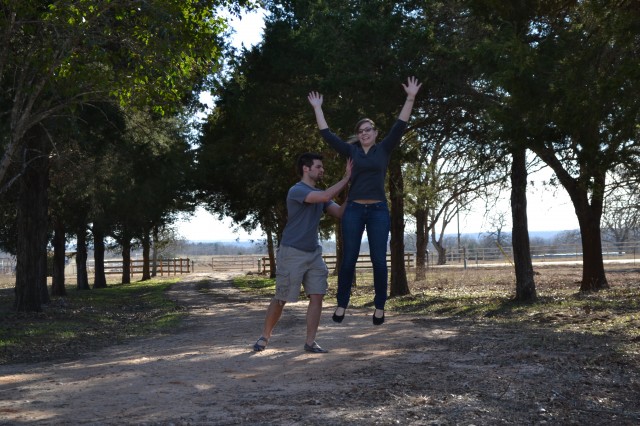 I tell myself it is like the little boys in school that is how you show you like someone.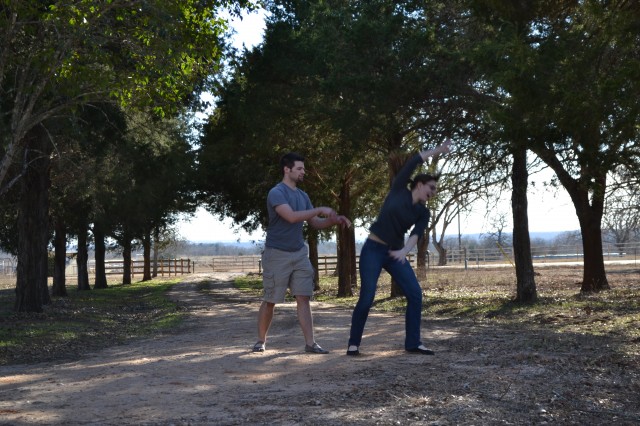 He has mastered that concept ;p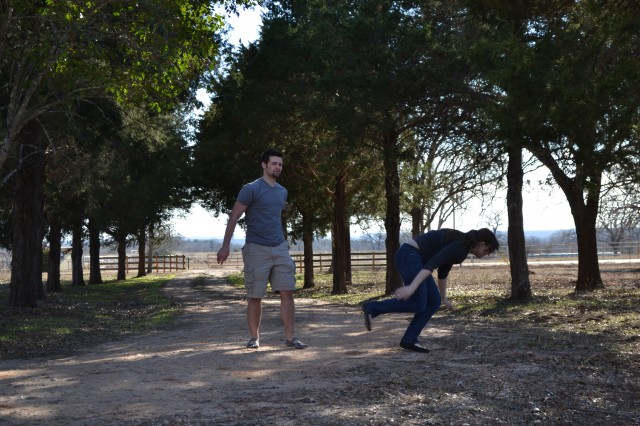 Look at that smug face…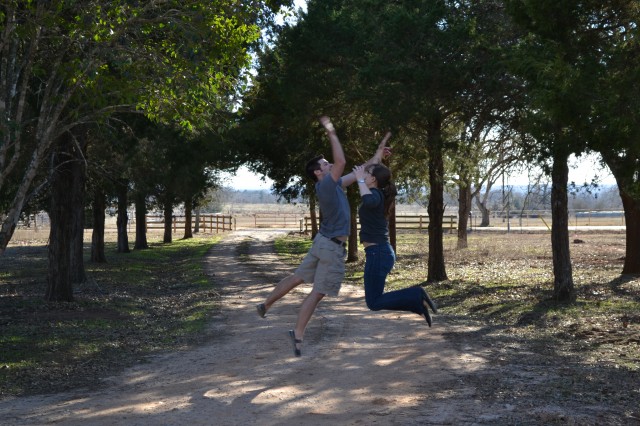 This took way too many tries.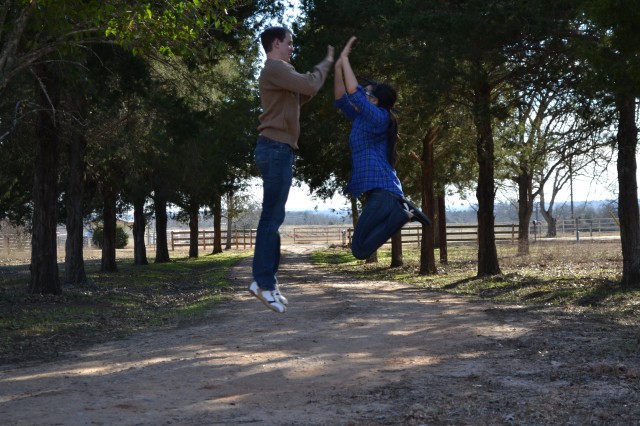 I guess Kira wanted to look like she didn't have any legs.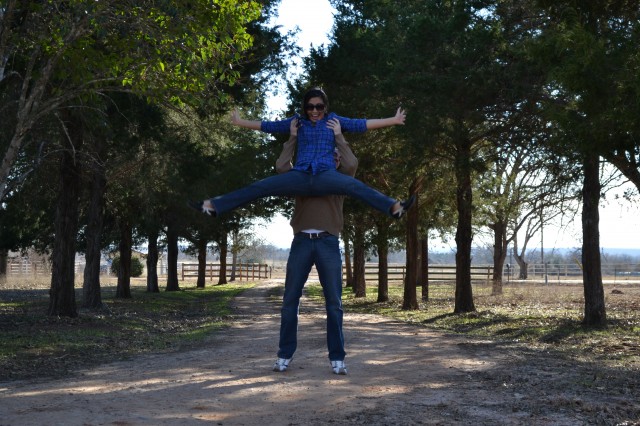 Andrew being strong.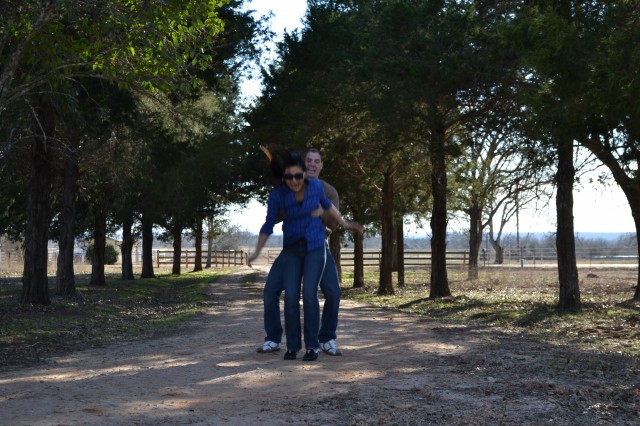 The look on Andrew's face here makes me laugh.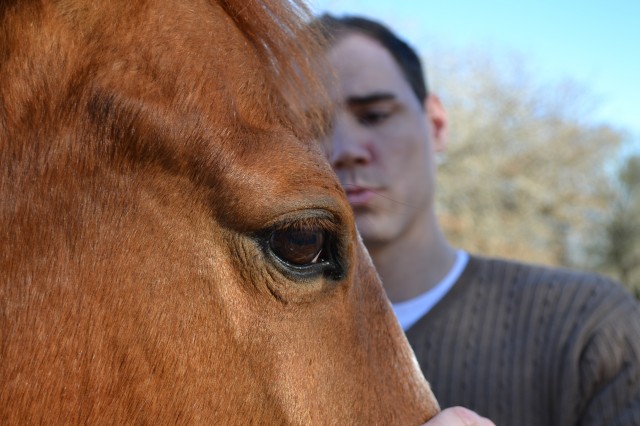 Awesome picture that Grant took.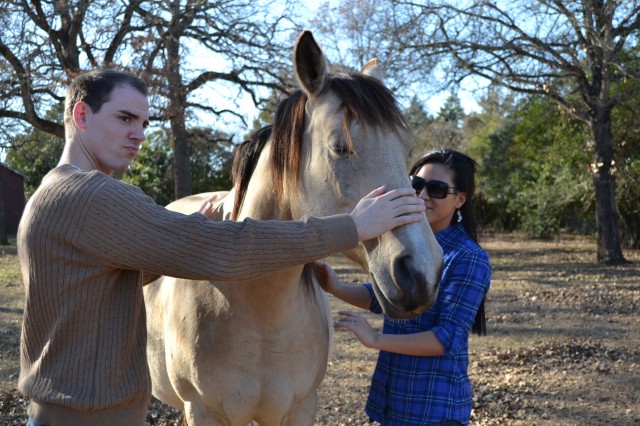 Andrew doing the "Jason" face.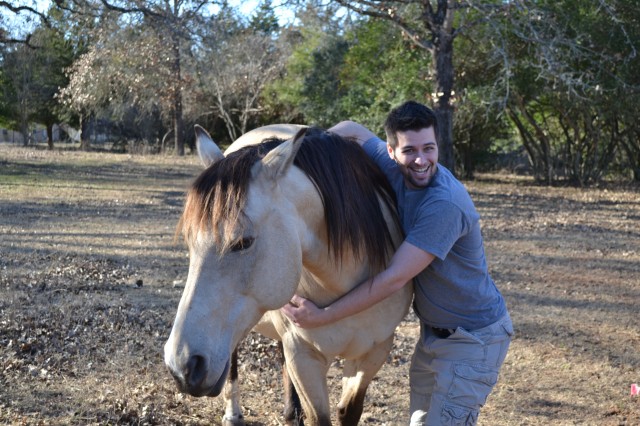 Grant hugging the horse… don't know why.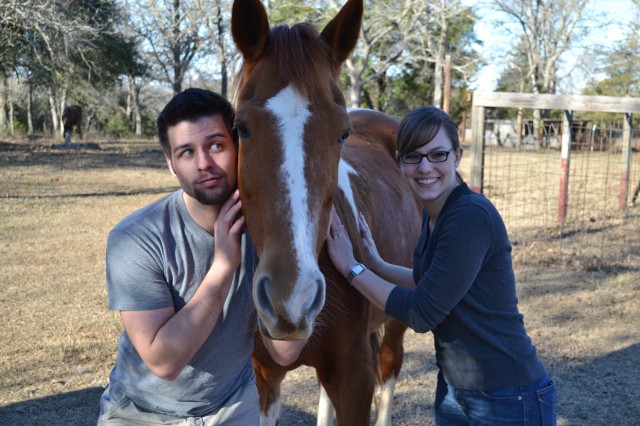 Grant and I .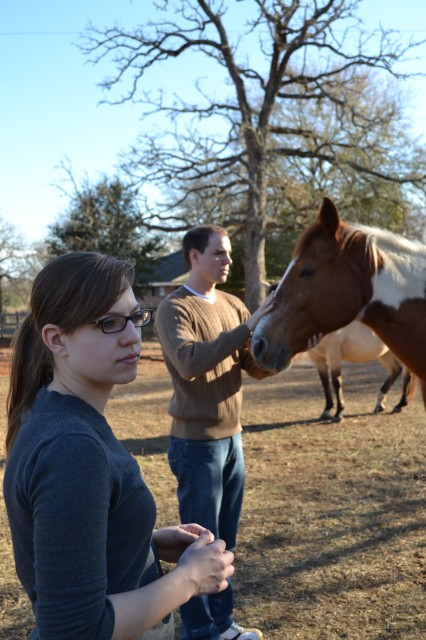 A picture Grant took. All in all, I think Kira and Andrew enjoyed their first view of Dime Box.