For our New Years, we were invited to hang out with Tanya, Wilson, the girls, The Crofts, and the Amaros. Grant and I have been trying to attend events at church or with church people regularly,but with the holidays and all of these unexpected happenings we felt out of the loop. It was really nice to be able to see everyone again. The Robertsons were finally back from Searcy, and seeing familiar faces did us a lot of good.
Somehow it is tradition, in our family to eat cheese fondue for New Years Eve. If you are ever looking for a good cheese fondue packet where all you have to do it heat it up, I totally recommend the Emmi Cheese fondue packet. These are very nice because if you make this stuff from scratch, you have to buy the cheese and the Kirsche Wasser which is very expensive and getting the correct ratios can be tricky. Grant had cheese fondue at my house for the first time ever, having never tasted wine before, and my Oma was a little heavy handed with the Kirsche Wasser. Needless to say, he hated it,but his packet is much more balanced and mild tasting version which he likes.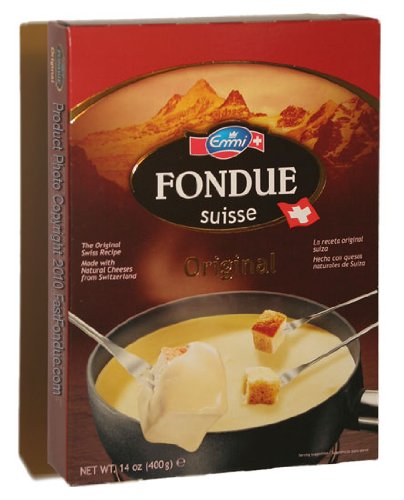 You can buy these packets at HEB in their fresh cheese section for about $8.99 a packet, and I think one packet is plenty for two people. I will say this is expensive,but since it is a treat and not something eaten every week it is a nice splurge. You buy very crusty French bread baguette and cut them up into little cubes which get dipped into the cheese. It is Delish.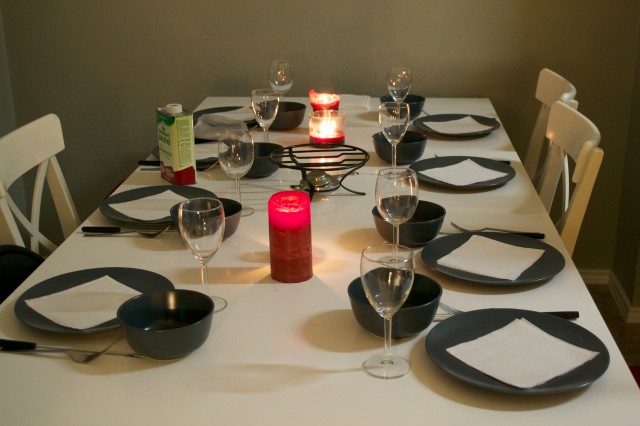 Here you can see the table set up before hand, the Crofts brought some great dinner wines that went perfectly with the fondue and the bitter salad you eat with it traditionally.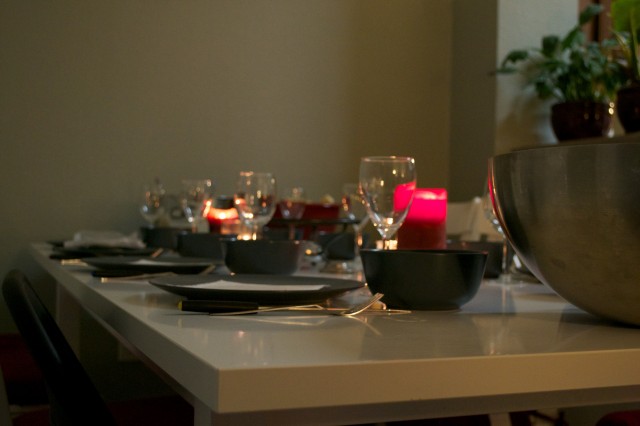 Grant taking pictures from different views!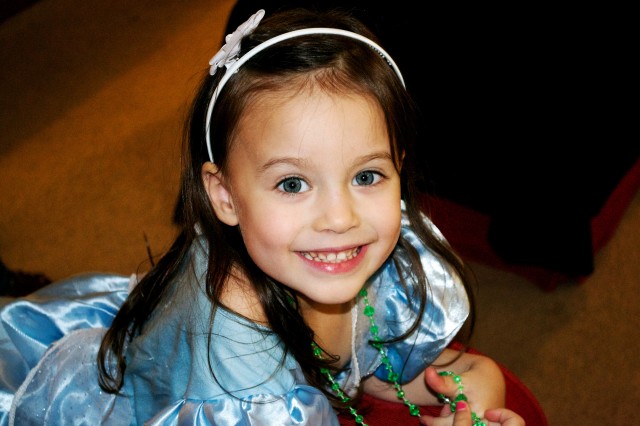 A really cute picture of Mia in her princess outfit.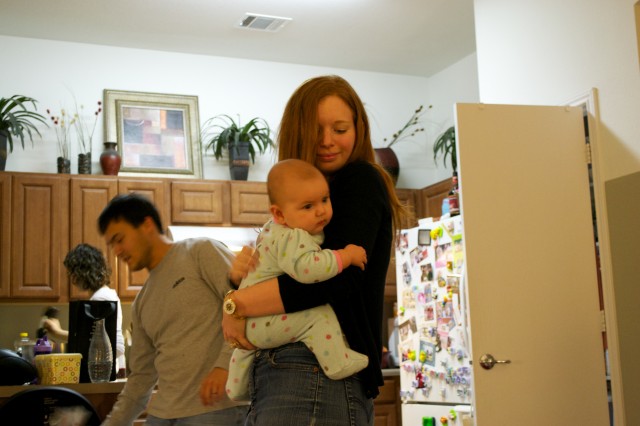 Sarah Holding Lily.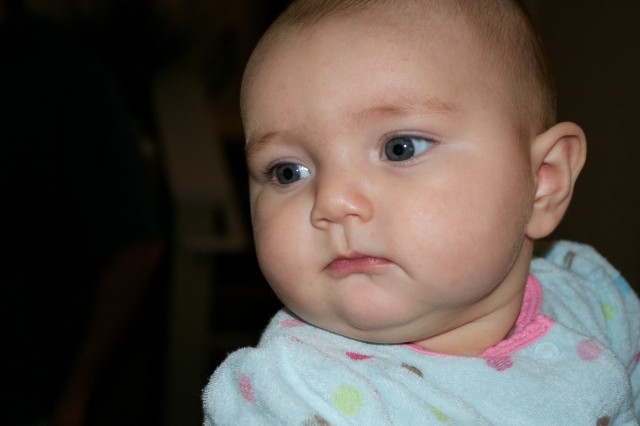 Lily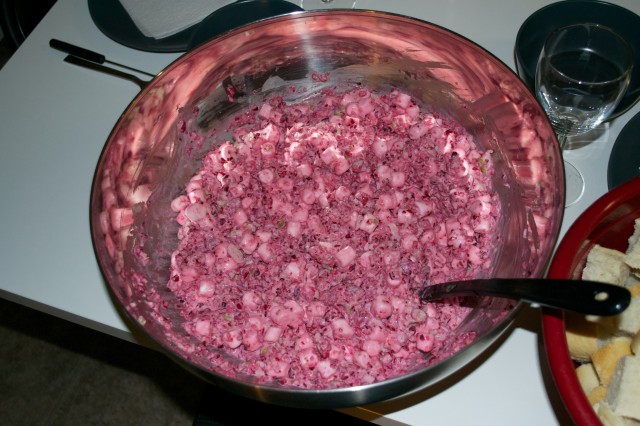 The cranberry fluff that Tanya and I make at any type of gathering as our excuse.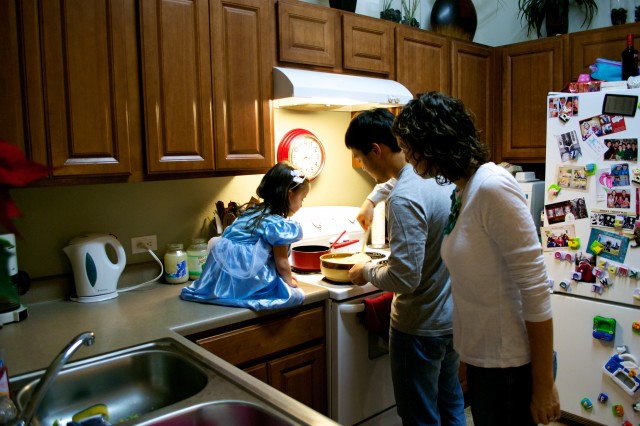 A cute picture of Tanya, Wilson, and Mia all watching the fondue!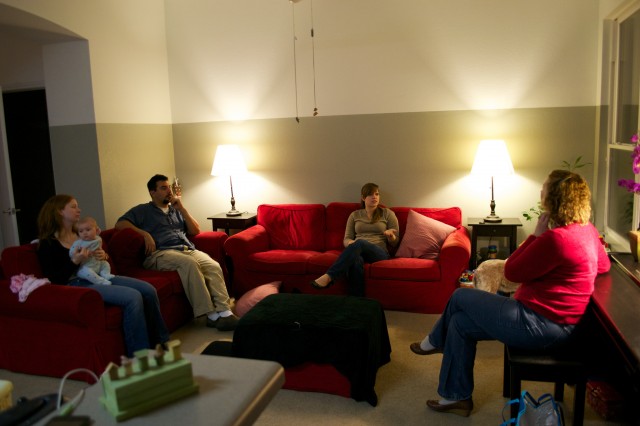 All of us chilling before eating, this meal is longer meal since you eat small pieces at time which is perfect for nice long conversations.
The Crofts' Dog, I don't know how to spell her name, sorry. She is totally laid back, and Grant had fun taking pictures of her.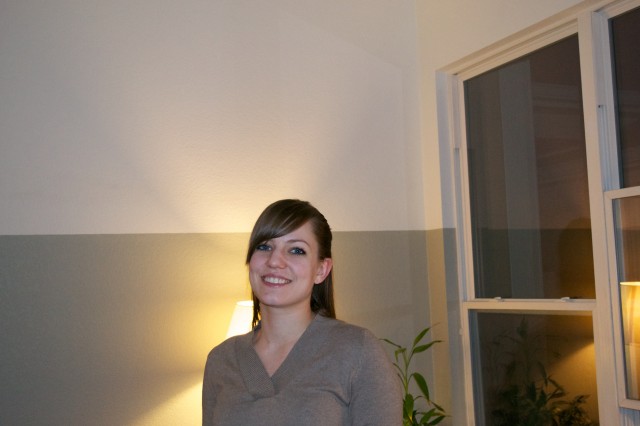 Me before going to the table I think?
It was surprisingly cold outside, and here you can see Grant going out with the guys to the Amaro's House porch.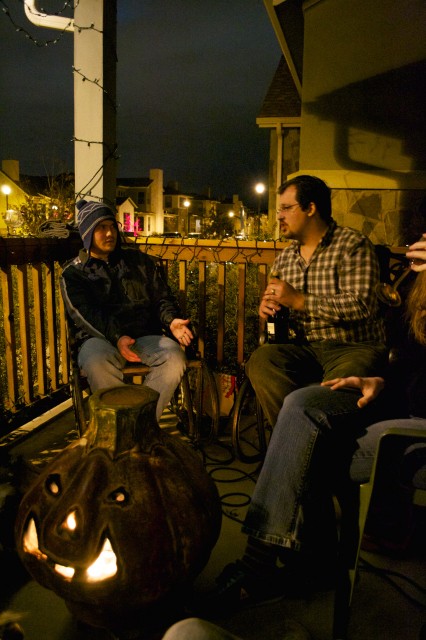 Here you can see Wilson and Shawn at the Amaro's porch and the Croft's chiminea which kept us all very warm.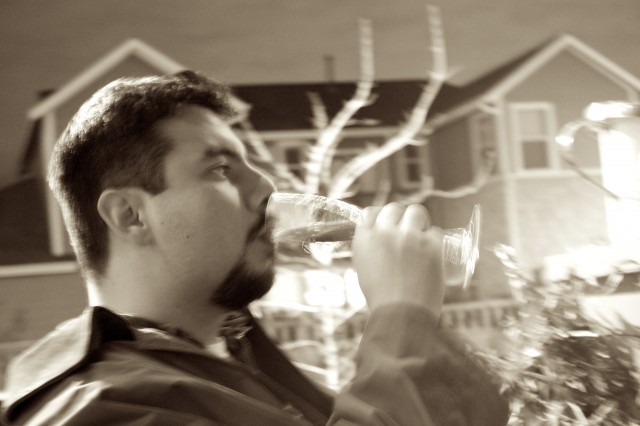 A fuzzy picture of Anthony.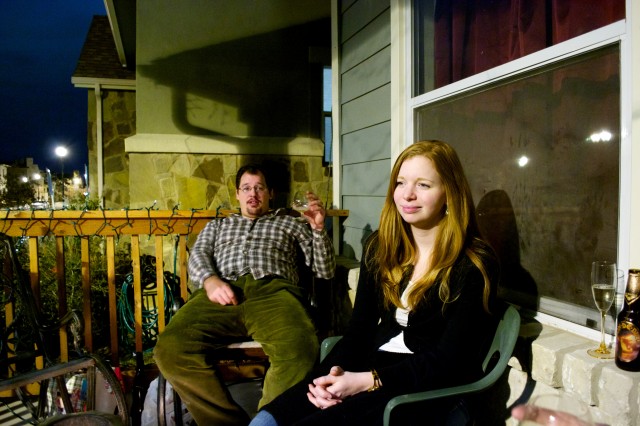 Shawn and Sarah.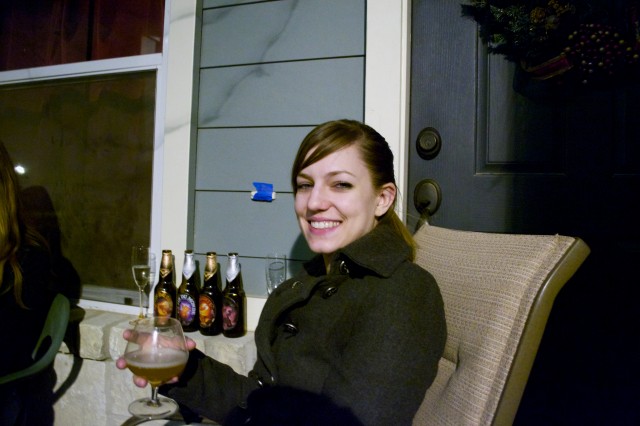 This picture cracks me up because it looks like I have drank a lot, but since I was driving, I hadn't had any since the fondue, and I am holding Grant's drink there, oh well.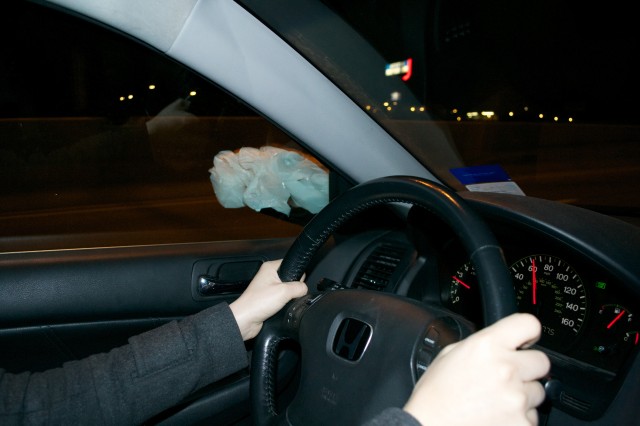 As I was driving us home, a plastic bag literally got stuck on my mirror. It was so random, and I didn't want to pull it off and let it go flying because I was driving, and I didn't want people to think I was littering. So that we definitely annoying, oh well.