My dad has been eating Vegan for a while, and when my parents came for a visit they brought a bunch of these treats for him to snack on. I tried them and thought they were super yummy. Since I can't eat lots of diary with Reese, I will make these occasionally since they are very grab and go!  I hope you enjoy them.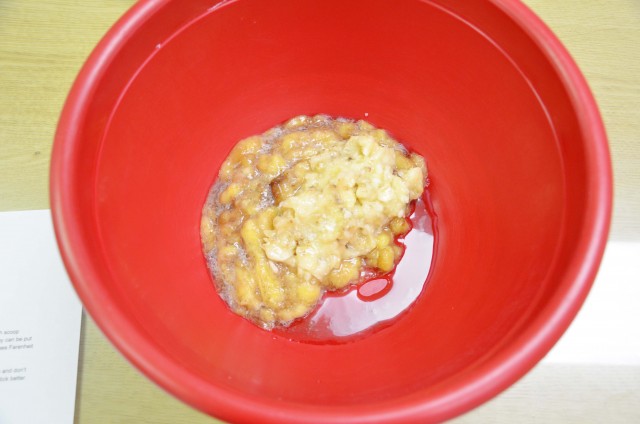 First add your ripe bananas to your bowl.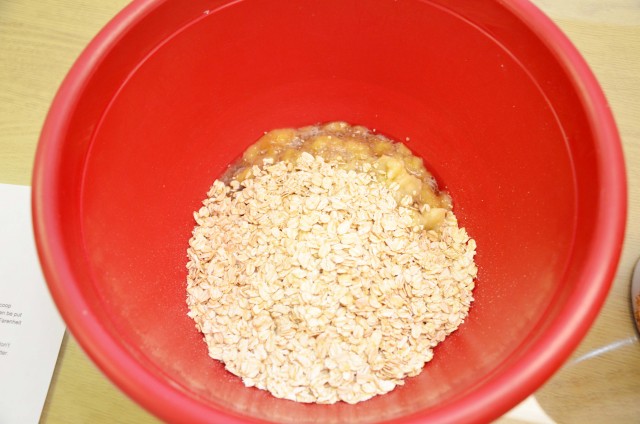 Then add your old fashioned oats.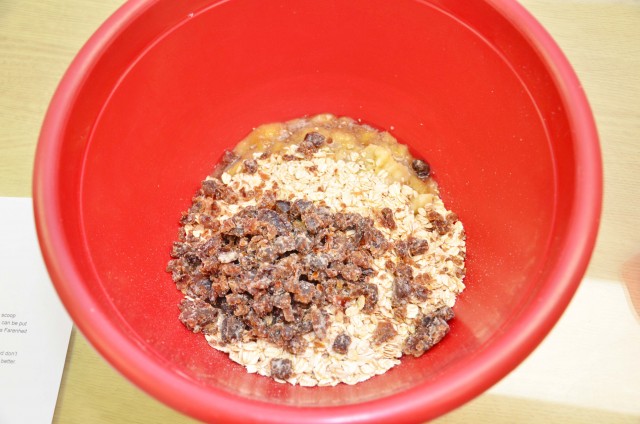 Next add your chopped dates.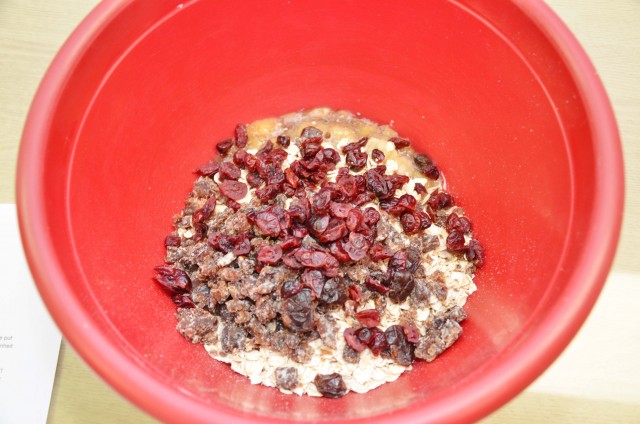 I added craisins next.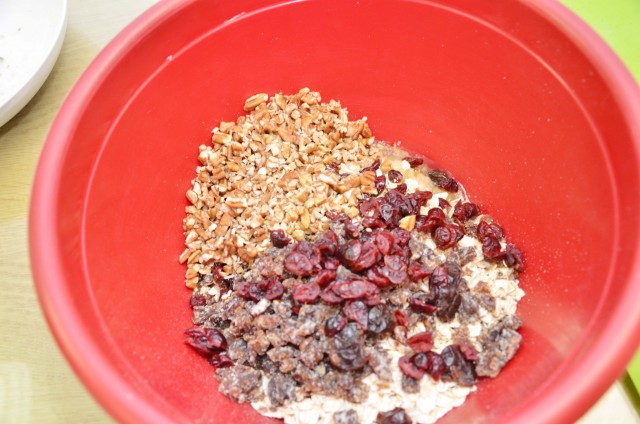 Then add the chopped nuts of your choice, I did pecans here.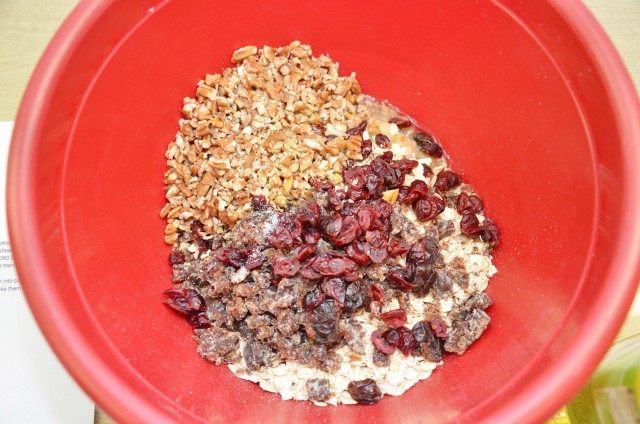 Add your dash of salt.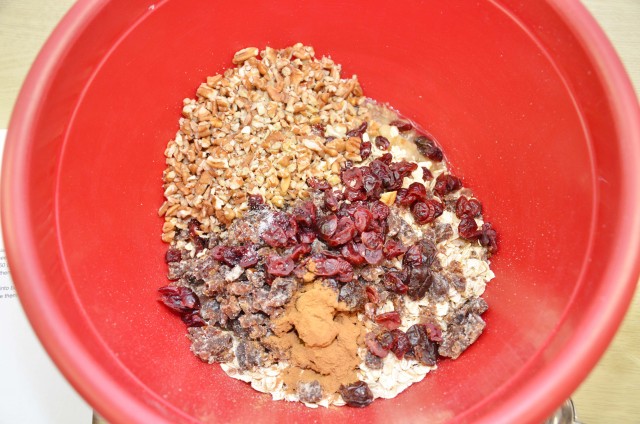 Add the cinnamon in too.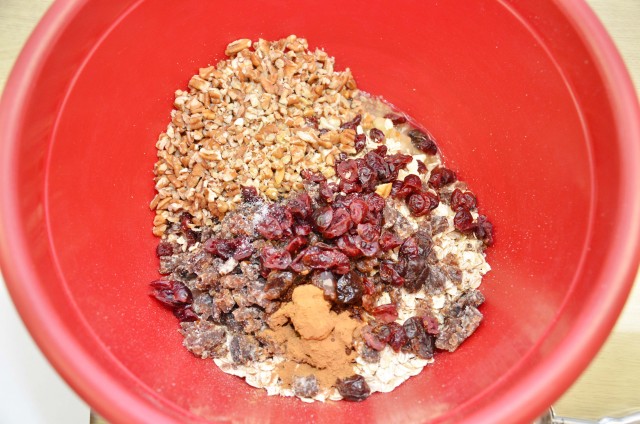 Then vanilla extract.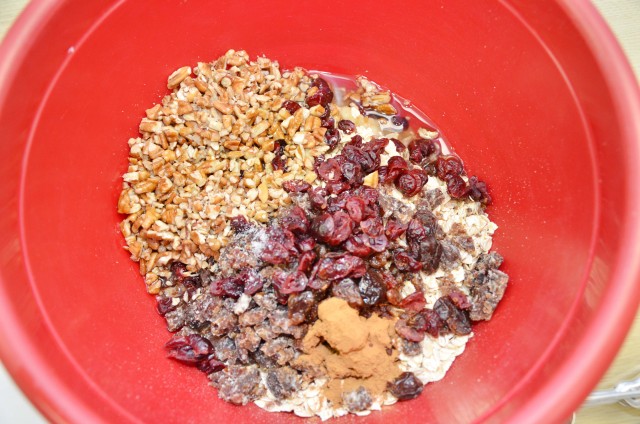 I used oil here,but you can use applesauce in stead, see the directions below.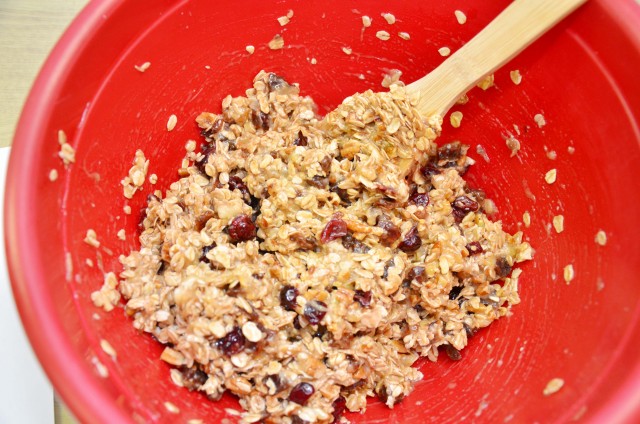 Stir really well and let sit for about 15 minutes for everything to get nice and congealed.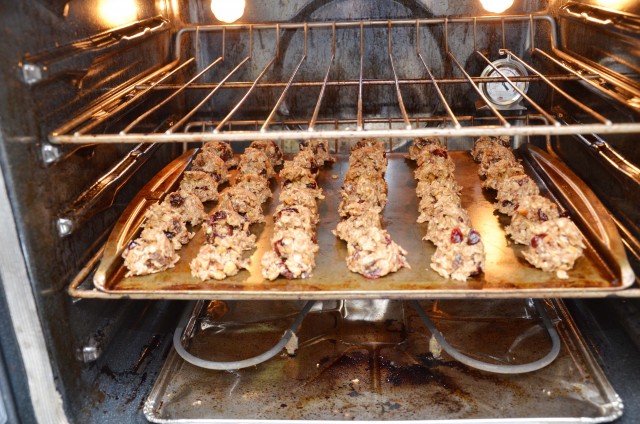 Bake in the oven at 350F for 20 minutes, and do not over bake.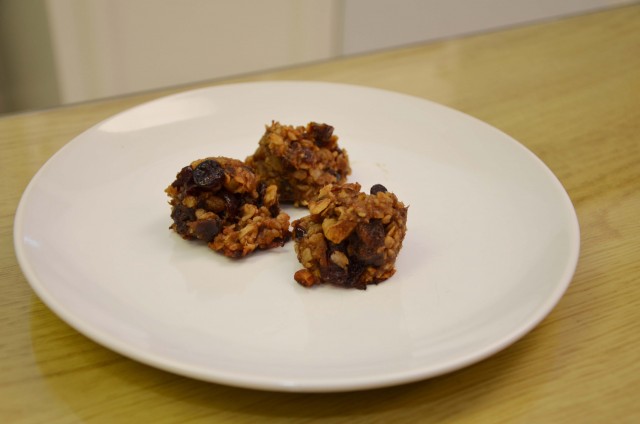 Then enjoy and store in the refrigerator.
Healthy Vegan Treats
3 ripe bananas (mashed)
2 cups old fashioned oats (not minute oats)
1 cup (or so) of nuts (any kind, unsalted and chopped)
½ cup dried cranberries(or more)
1 cup dates (chopped)
⅓ cup oil (canola,etc.) or ⅓ cup applesauce*
1 tsp. vanilla extract
Dash of salt
1 tsp. cinnamon
Mix all ingredients in a large bowl and let sit for 15 minutes. With a cookie dough scoop (medium sized) scoop out about 24 balls. Put onto un-greased cookie sheet. They can be put very close together, almost touching since they don't expand. Bake at 350 Degrees Fahrenheit for 20 minutes. DO NOT over-bake – they will dry out and not taste good then. Store in the refrigerator.
*If using applesauce, they don't stick together as well. It's harder to form into balls and don't taste as good. You can always do some oil and some applesauce to make them stick better.