So here is finally the tour of our house! I know this has taken forever,but life is crazy busy so better late than never. We took these pictures during the home inspection.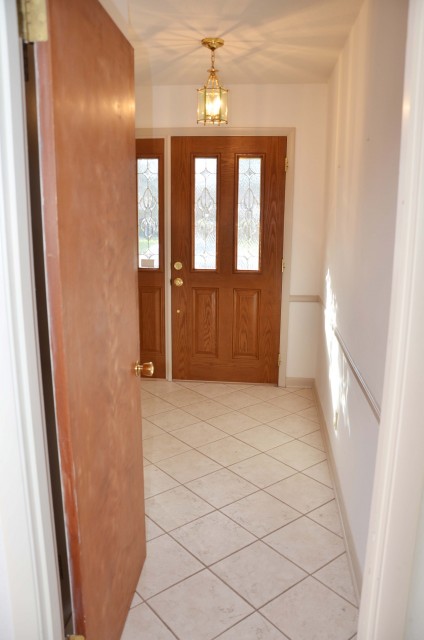 The front door.
The Foyer.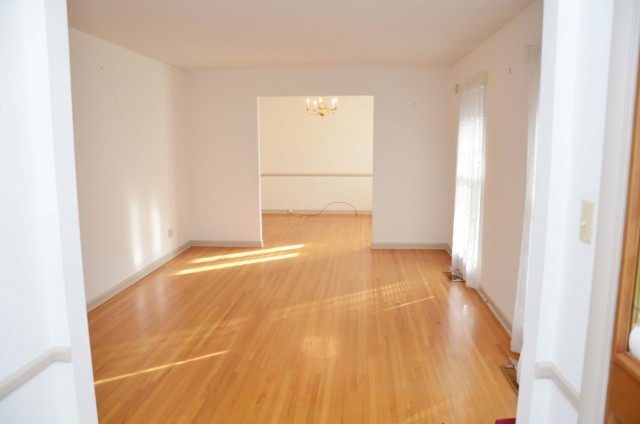 Here is the Living Room.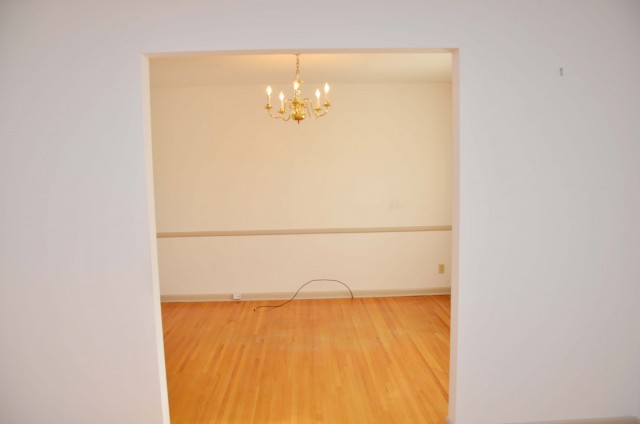 The Dining Room which we will use as our office.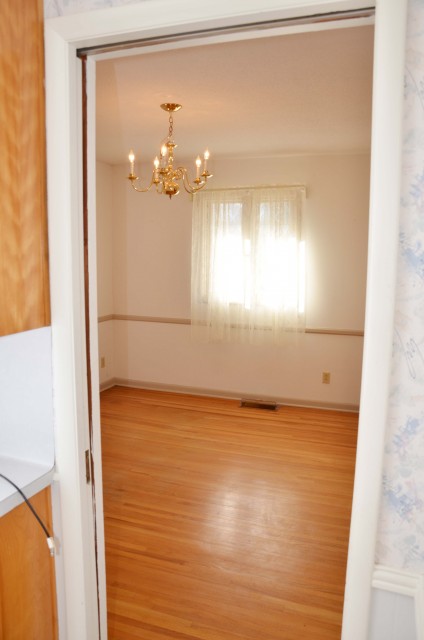 Our Dining Room/Office from the kitchen.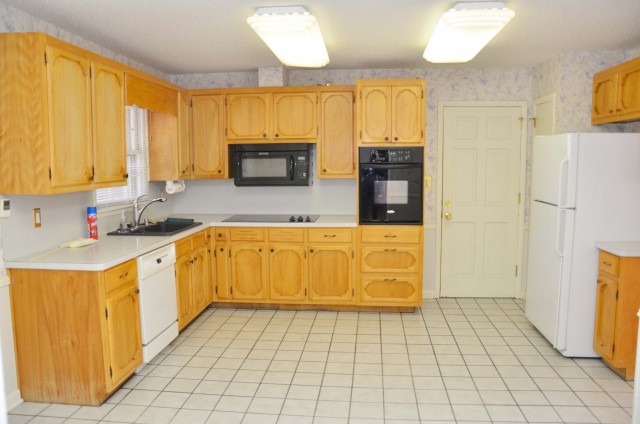 Our Kitchen and the door straight ahead goes into the garage.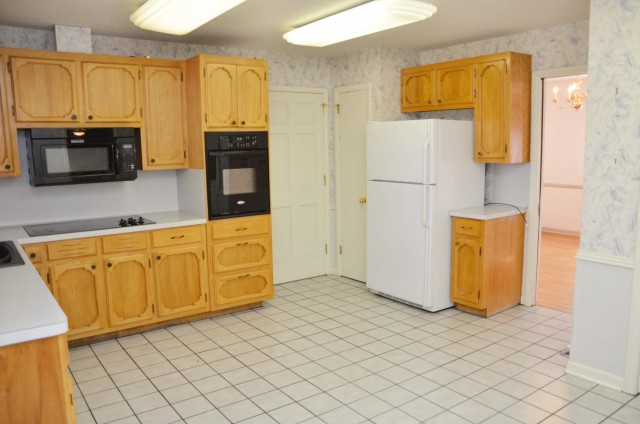 Another view.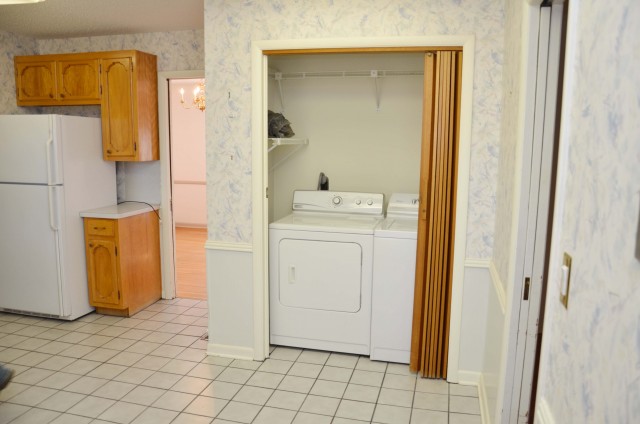 The Laundry closet.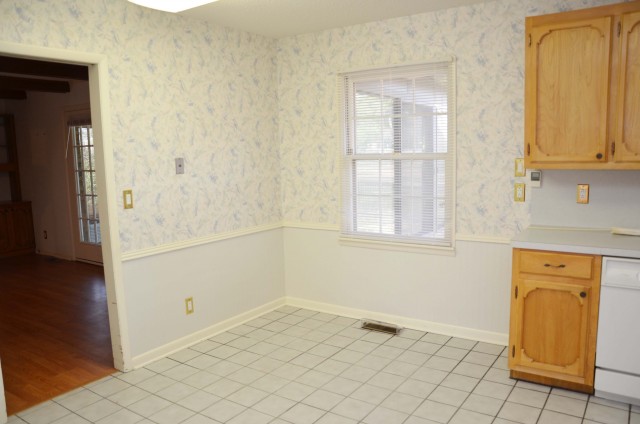 The eat in Kitchen.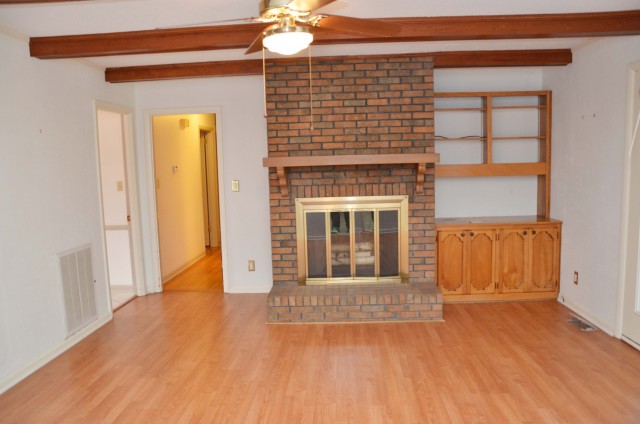 The den.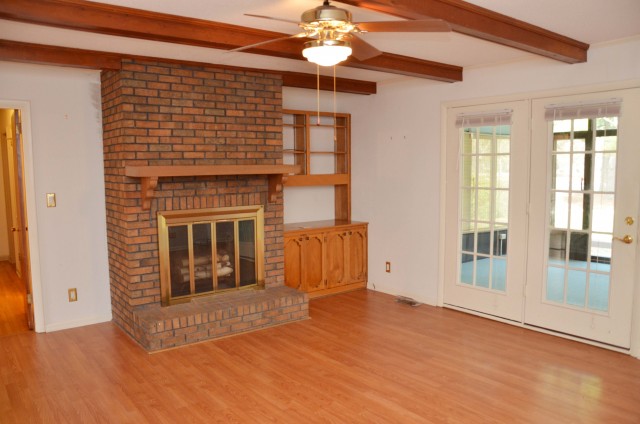 You can also see the sunroom to the right.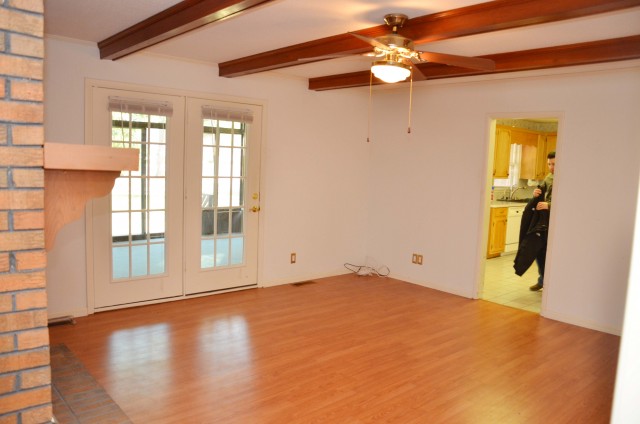 Looking back into the kitchen area.
The hallway to the bathrooms and bedrooms.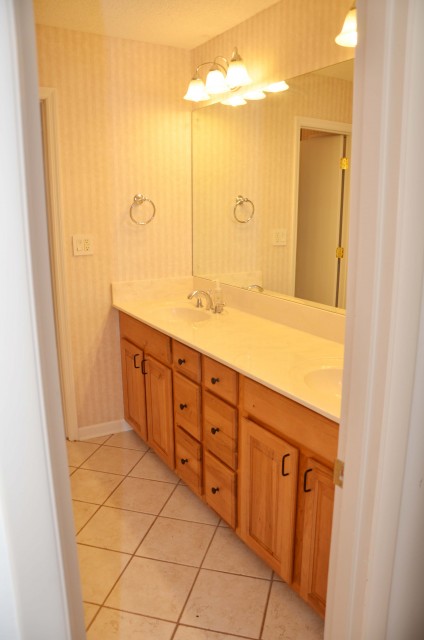 The hall bath.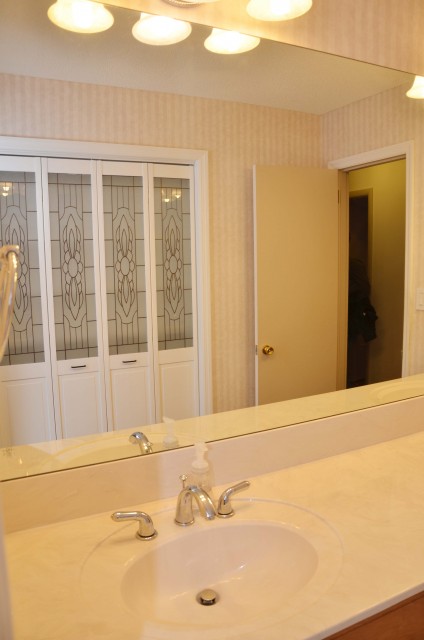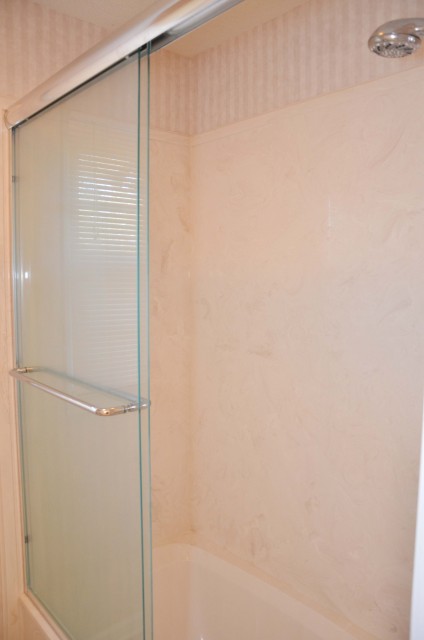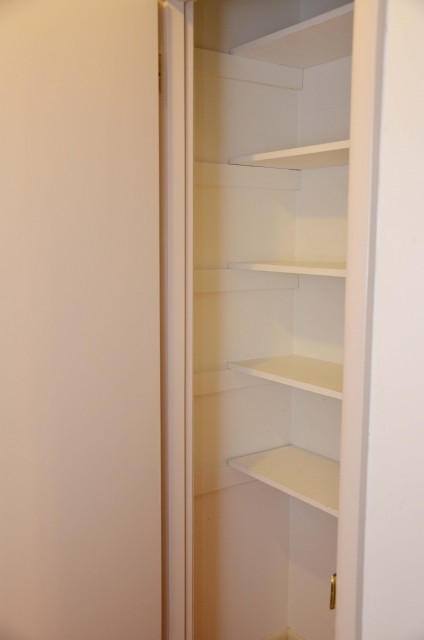 The Linen Closet.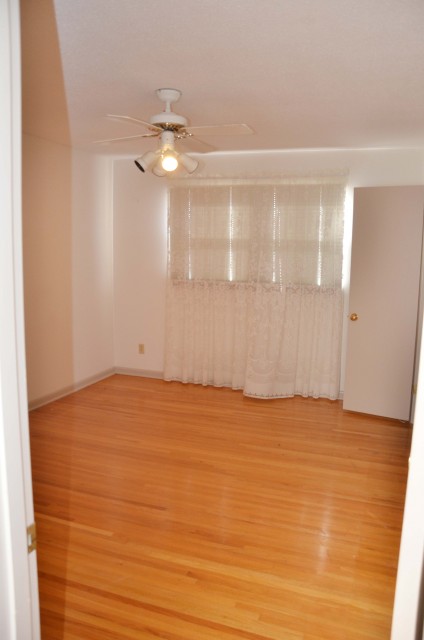 The Guest bedroom.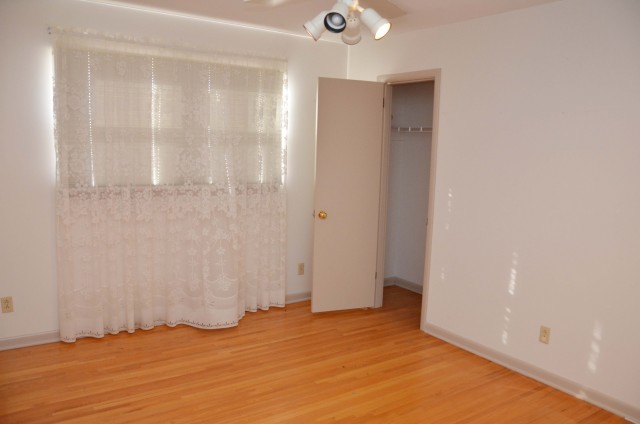 Which will most likely also house my sewing stuff.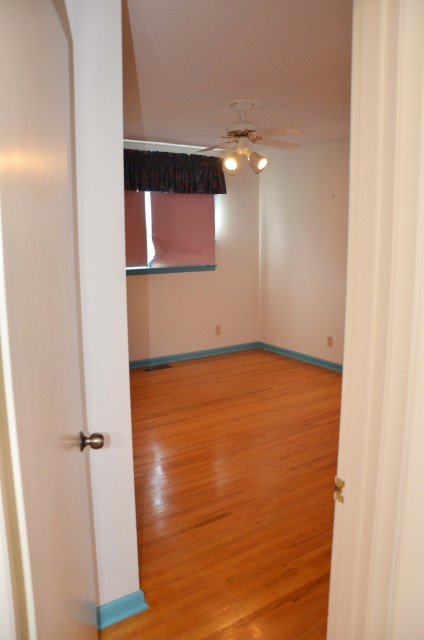 The baby's room.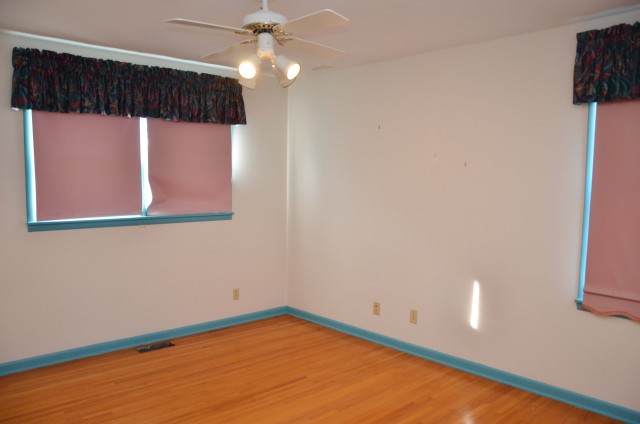 More views.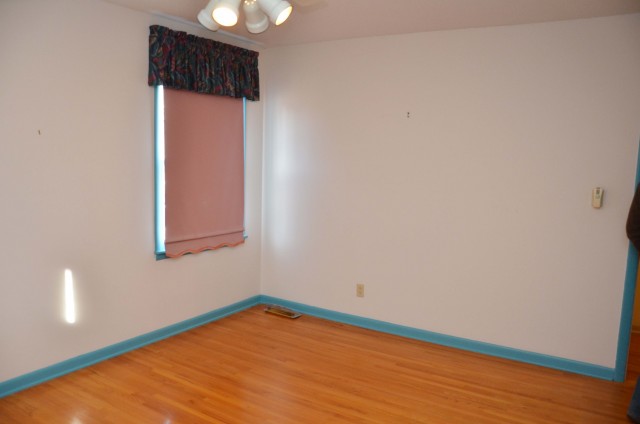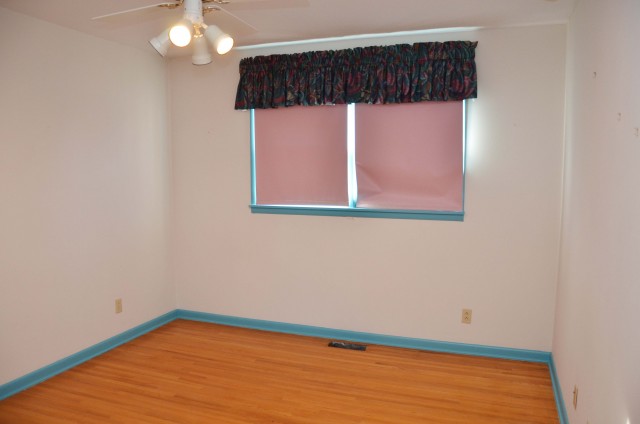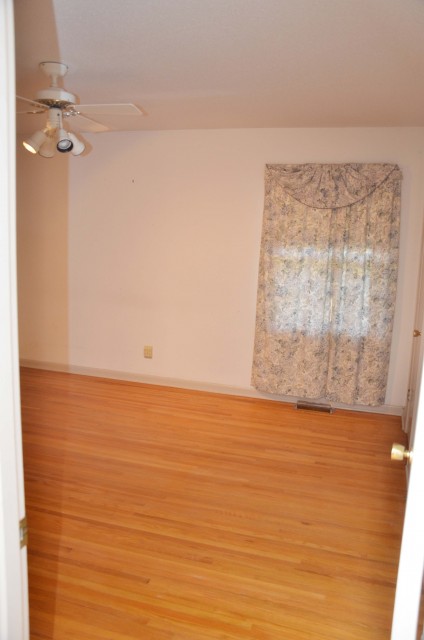 The Master Bedroom.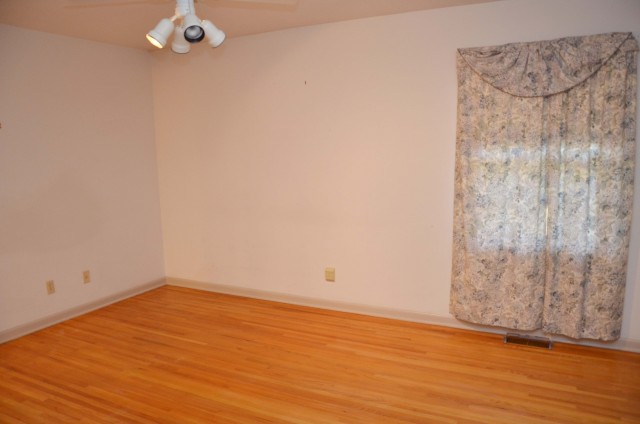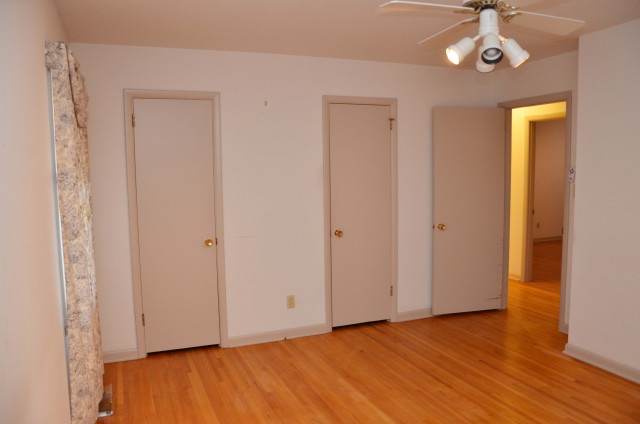 The closets.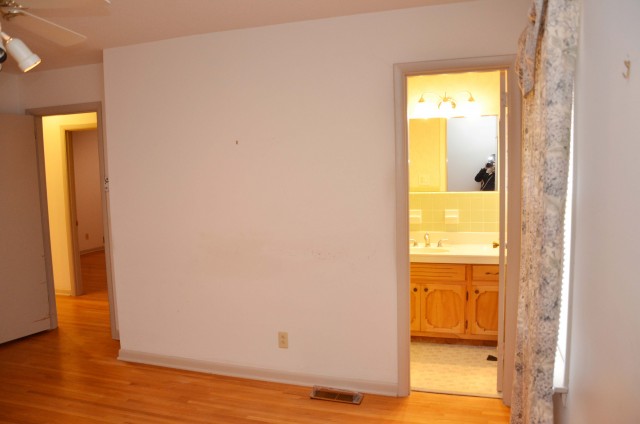 Attached Master Bathroom.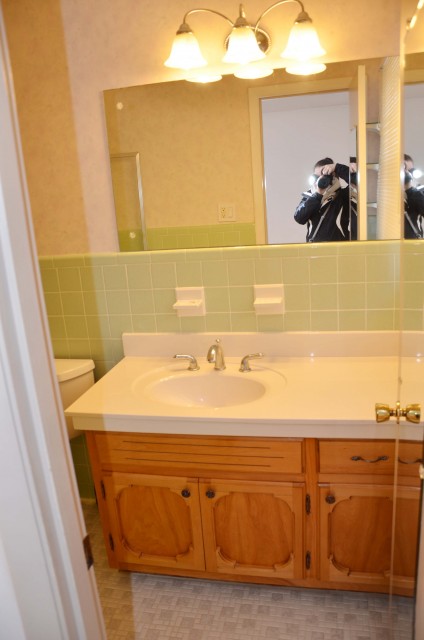 This vanity might look small, but in most of the homes of this age, we saw vanities that were as large as one of the doors you see on this cabinet, so we love how big it is.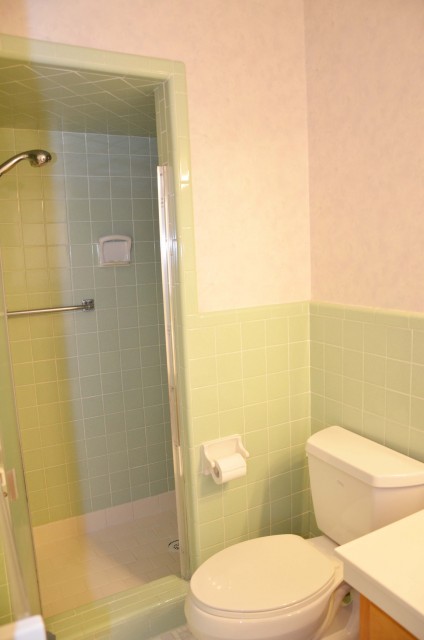 A walk in shower which is also very nice as Grant and I prefer a shower over a tub in our bathroom.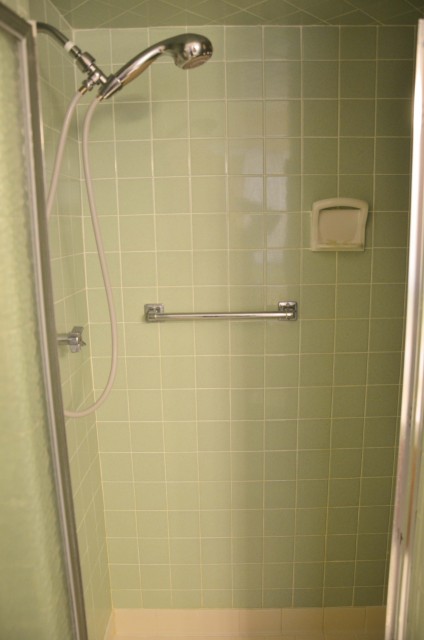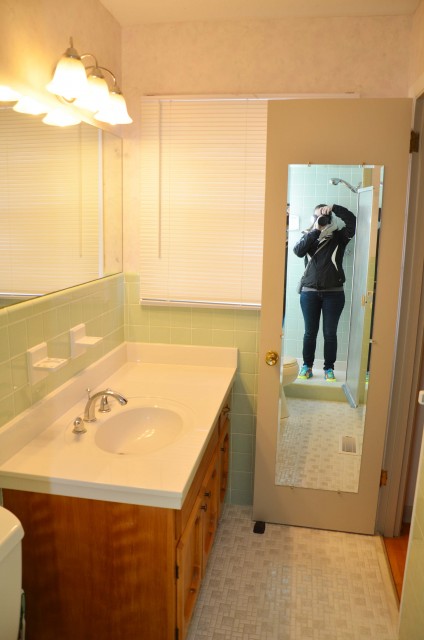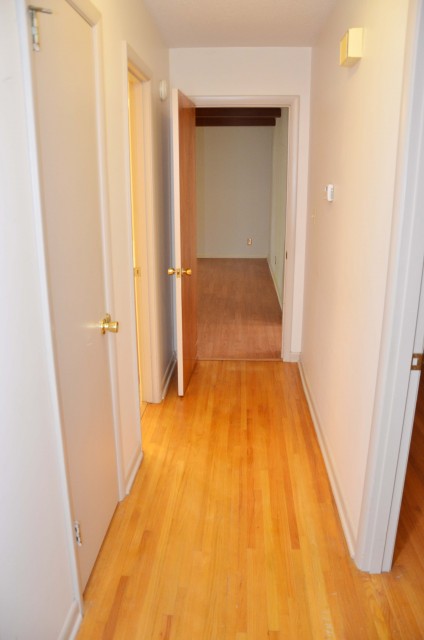 Here is the sunroom.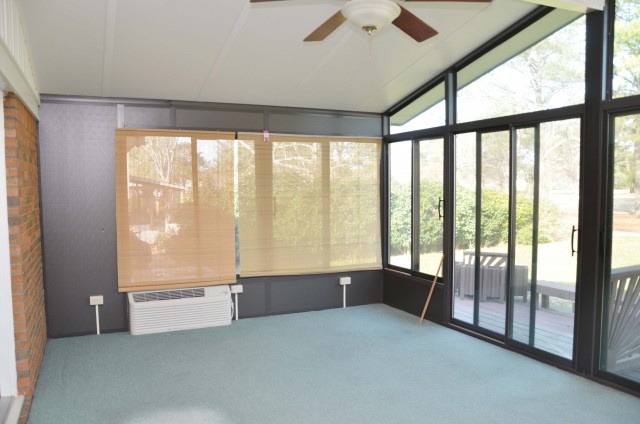 It has it own heater and a/c unit, but it also has screens on all of the windows.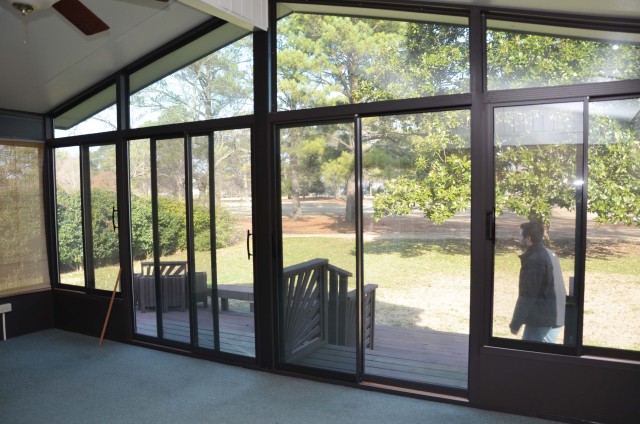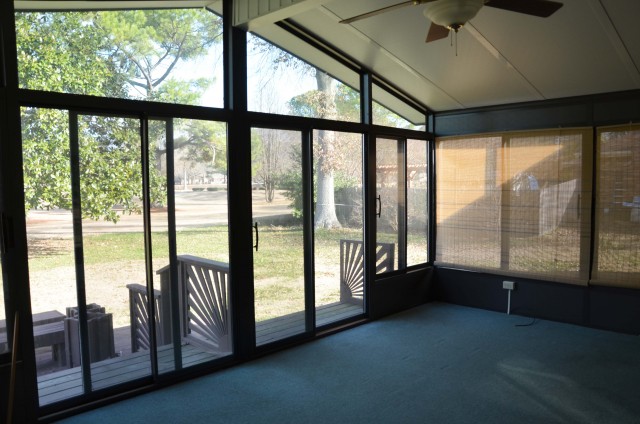 I can't wait to use this room once the weather gets nicer!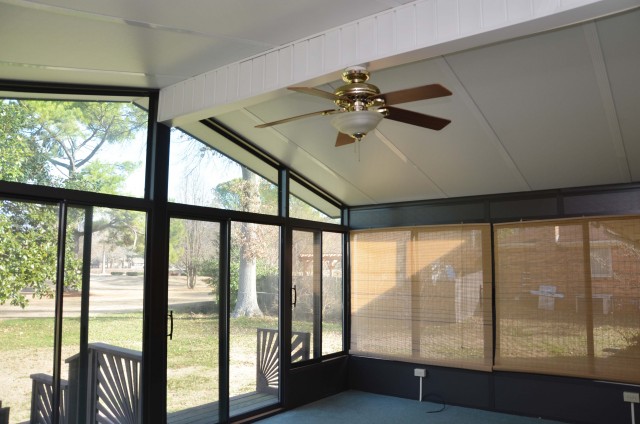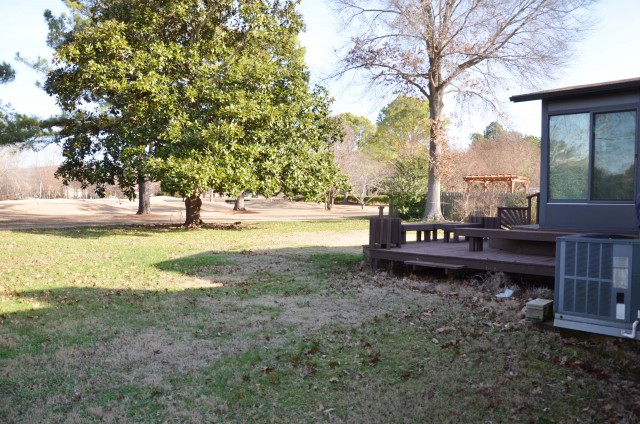 The deck off of the sunroom, right now cluttered with the extra benches and planters.
The back yard.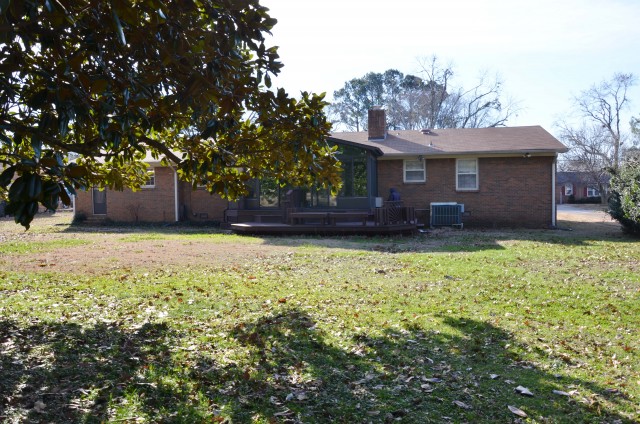 The back of the house.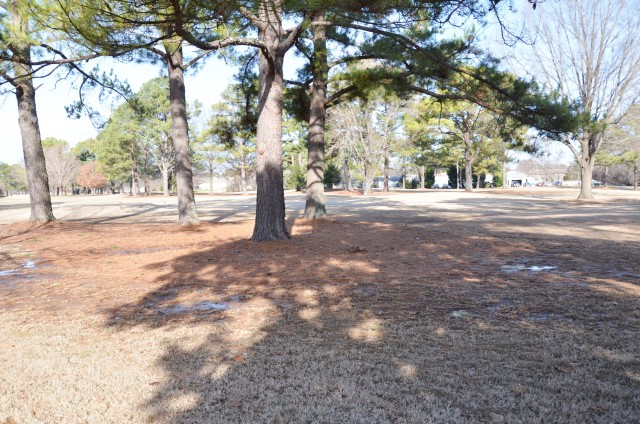 The golf course behind our house.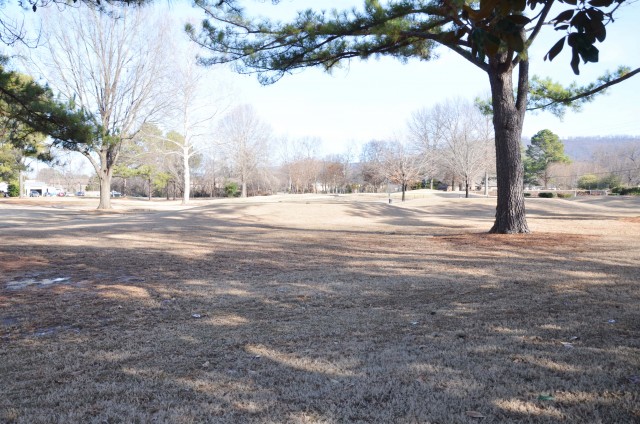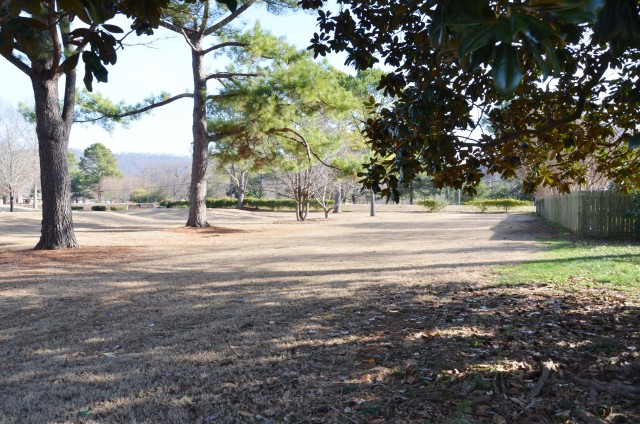 Our magnolia "bush."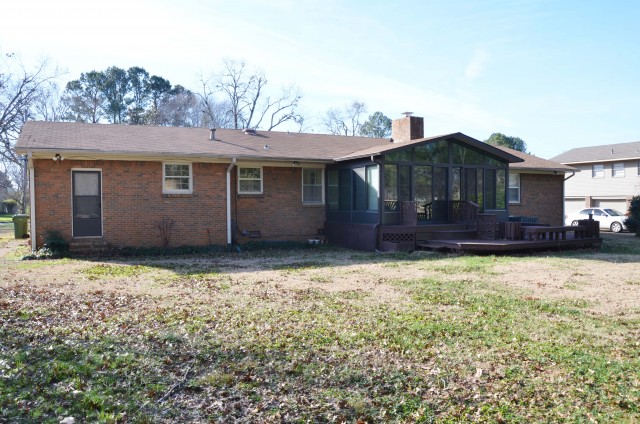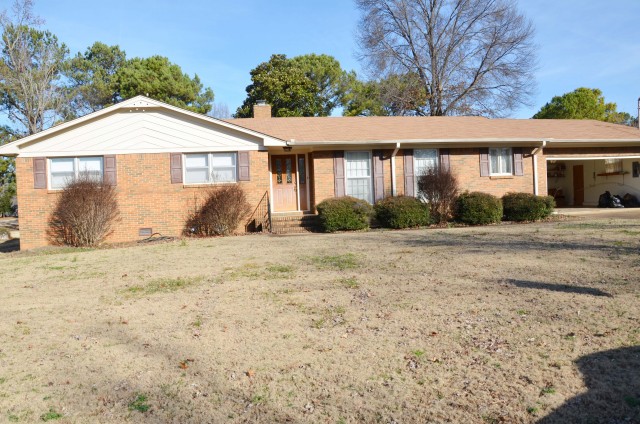 The front of the house.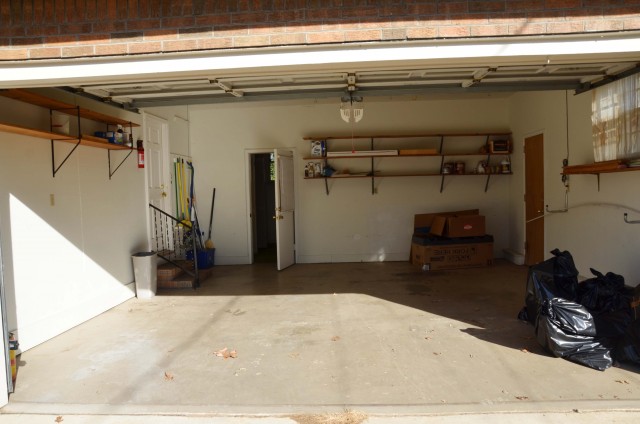 The garage.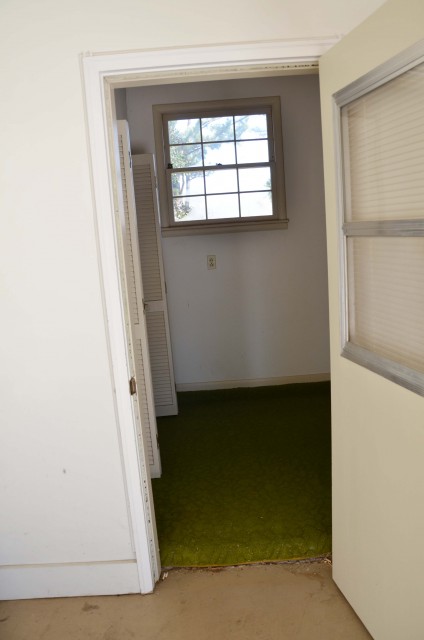 The storage room behind the garage.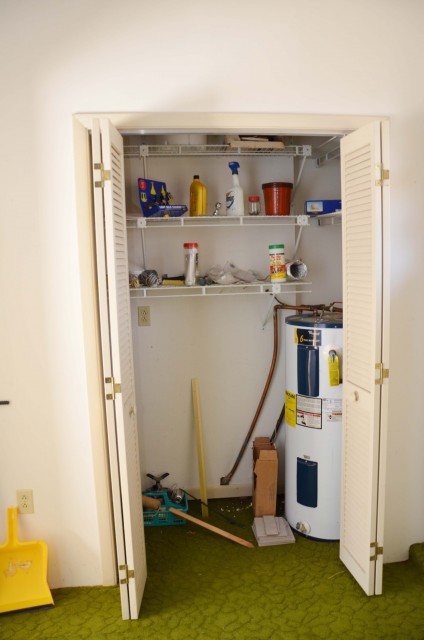 Water closet and storage.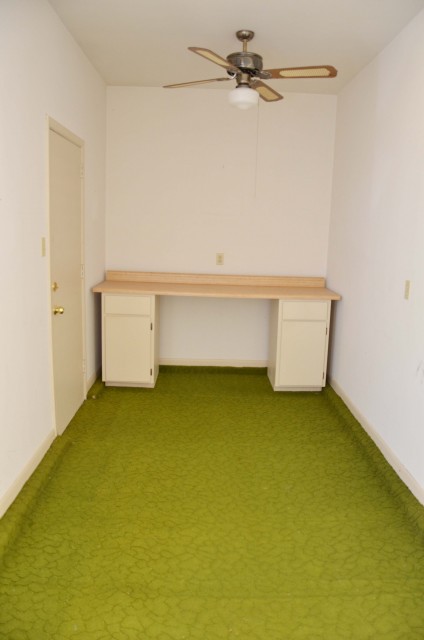 Work bench area right now.
Hope you have a great weekend! Oh, if you want to see an actual floor plan, just email me.